Private Banking Services: Should Affluent Individuals Take This Route?
Do you have liquid assets worth more than $10 million? What do you do to manage your wealth? Individuals who accumulate a lot of wealth often opt for private banking services. Private banking addresses the financial challenges of each client and offers customized investment advice based on individual needs and goals. The biggest advantage offered by these services is that all banking tasks can be done in one place. A dedicated professional will work with you, ensuring privacy and access to favorable rates, money market,discounts, checking accounts,mortgages, and higher interest rates on savings. So, is private banking a better option than working with a wealth expert?If you're looking for a fiduciary expert, the answer is no. Unlike private banking services,some financial advisors promise unbiased services with zero conflicts of interest. We'd recommend checking out our exclusive guide to discover the characteristics an expert must possess to successfully manage your wealth.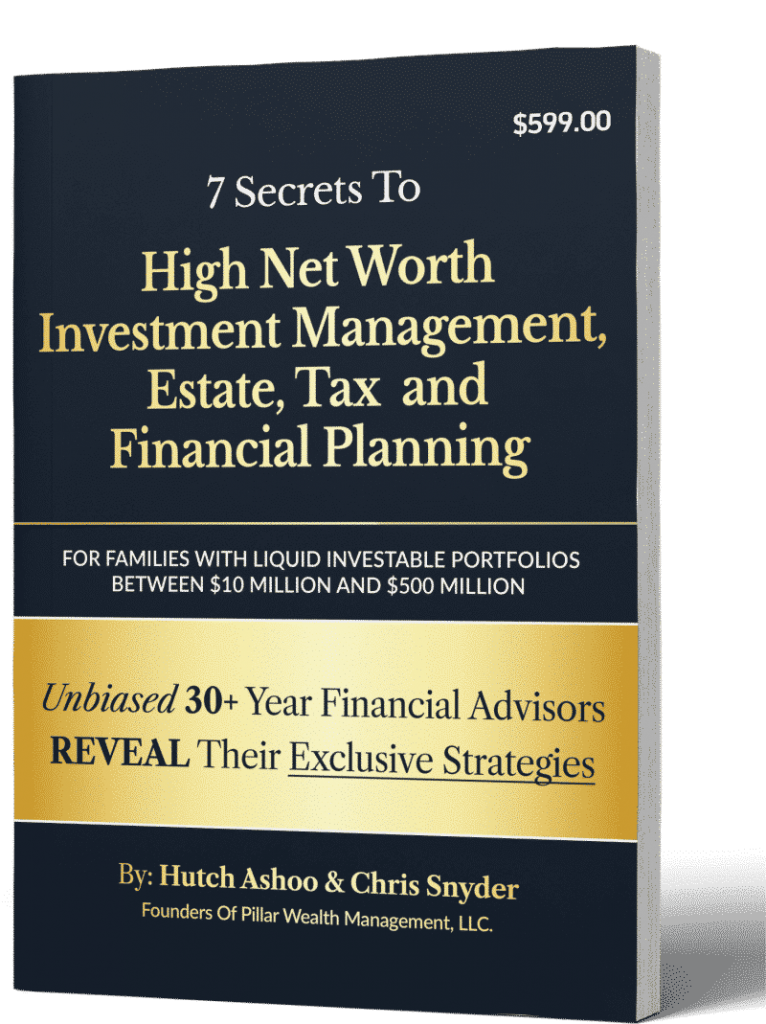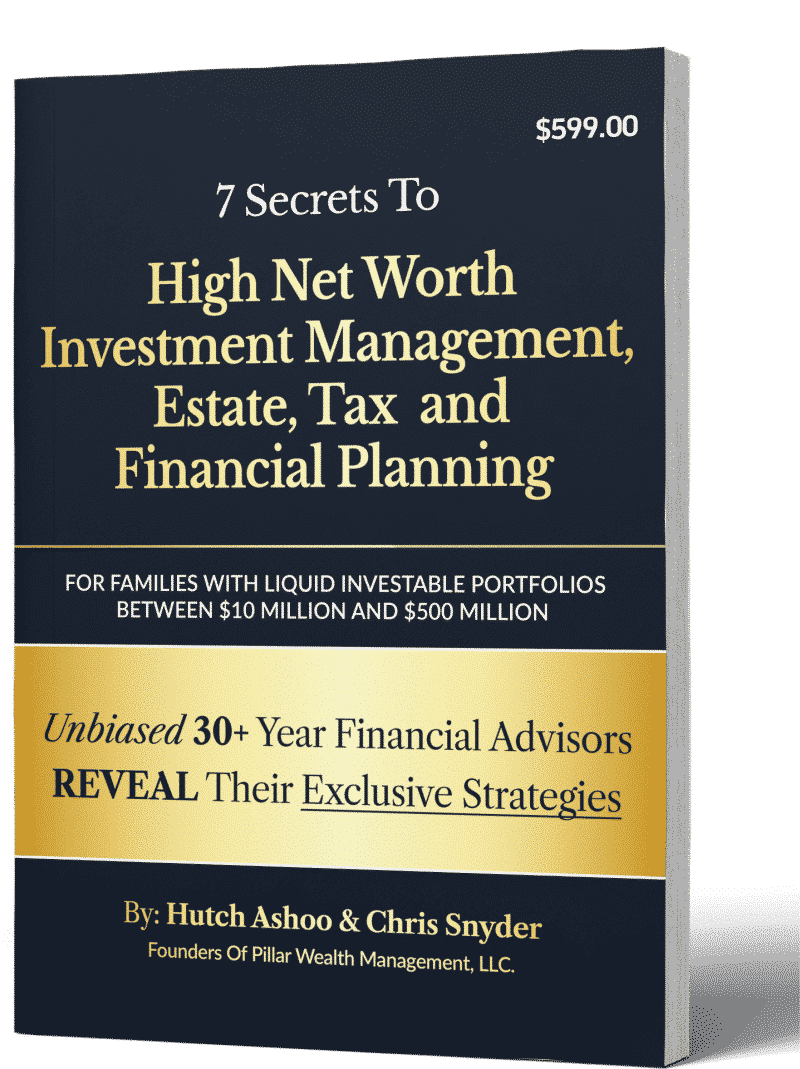 STRATEGIES FOR FAMILIES WORTH $5 MILLION TO $500 MILLION
7 Secrets To High Net Worth Investment Management, Estate, Tax and Financial Planning

The insights you'll discover from our published book will help you integrate a variety of wealth management tools with financial planning, providing guidance for your future security alongside complex financial strategies, so your human and financial capital will both flourish.
Clients frequently share with us how the knowledge gained from this book helped provide them tremendous clarity, shattering industry-pitched ideologies, while offering insight and direction in making such important financial decisions.
At Pillar Wealth Management, we have three decades' worth of experience working with affluent individuals with $5 to $500 million in investable liquid wealth. Our clients rely on us for expert advice and custom-tailored solutions based on their unique financial situation.Start a conversation with an expert to find out what you deserve and should expect.
Do You Need Private Banking Services?
As a high net worth or ultra high net worth individual, you can easily qualify for private banking services. But does that mean it is the best route for you?
Well, there are several caveats to private banking benefits that you must know before making a decision. For starters,it doesn't guarantee that you'll work with a single private bank eror team in the long run who understands your financial situation and challenges because the turnover rate in retail banks is high.
Additionally, despite providing you with a comprehensive financial solution aligned with your individual needs, private banking doesn't promise the best possible service. You can easily get as good or perhaps better advice, support, and guidance from wealth managers.
Lastly, the cost of private banking services may be higher than the cost of the same services offered by wealth management experts. With this in mind, it'll be best for you to do your research and consult with different professionals to get a clear idea of the possible cost difference between private banking and wealth management services.
Investment Planning Services for High Net Worth Individuals
Ask any affluent individual, and they'll tell you they want to keep getting richer. You must also find ways to grow your wealth if you're going to create a financial legacy. This is where investment planning services come in.Devising a well-thought-out strategy is the key to avoiding unnecessary risks and minimizing your costs.
Here are a few useful investing tips you should follow.
1. Focus on Financial Security
First and foremost, you must shift your mindset from portfolio performance to financial security.Options that promise quick, short-term gains are always tempting but they also involve a lot of risks.As a high net worth or ultra high net worth individual, you should play safe andopt for investment solutions that may bring you profit in the long run. Creating a winning investment plan is all about maintaining the right balance between financial rewards and security. To discover five other important shifts that you need to make to ensure financial serenity, don't forget to read our exclusive guide here.
2. Diversify Your Portfolio
The best way to enhance your portfolio performance without exposing it to risks is by embracing diversification.This strategy not only protects your investments but also ensures a steady stream of returns.
It's best to consult with an unbiased wealth manager and find ways to stay on top of your asset allocation game.See a sample asset allocation model below:
50% equities
10% real estate
10% private equity
10% fixed income
10% infrastructure
10% hedge funds
To understand the nuances of high net worth investment portfolio optimization, make sure you go through our beginner's guide here.
3. Don't Compete, Don't Compare
One of the biggest mistakes you can make as an affluent investor is to chase the competition.You may be tempted to keep records on how your peers are doing and which investing strategies they are using to compound their returns. However, not comparing and competing with anyone is crucial for growing wealth.
All you should focus on is your unique financial situation and personal investment goals.Keep your long-term objectives in mind while making financial decisions and keep your emotions out of the equation. Once you've created a plan, stick to it and stay the course without being affected by economic downturns.
Start a conversation with a wealth manager at Pillar Wealth Management today to find out what you should expect and keep in mind when creating an investment strategy.
4. Rebalance Your Portfolio Consistently
Portfolio rebalancing is an excellent practice for maintaining diversification and proportionate asset allocation.You can do this monthly, weekly, or even daily, depending on your investment goals and risk tolerance.
5. Don't Forget to Create a Savings Strategy
Many affluent individuals focus so much on creating a solid investment plan that they forget about strategizing their savings. You must understand that you can protect and grow your wealth only if you invest and save wisely. Implementing investment and savings plans simultaneously allows you to increase the inflow and decrease the outflow of cash. This will ultimately help you grow your wealth.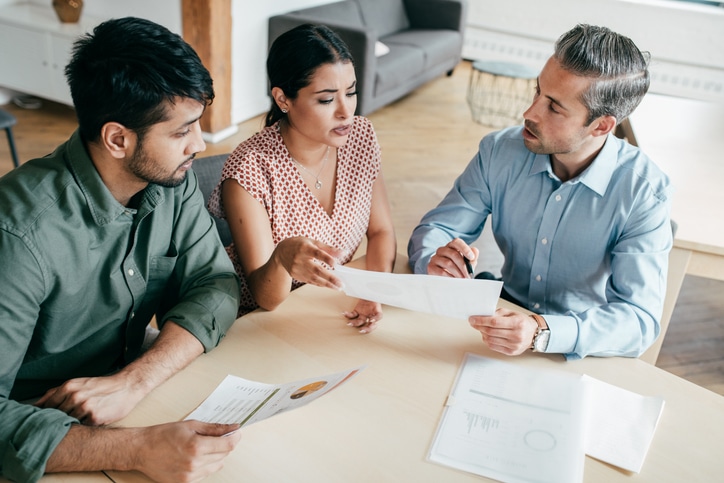 What You Need to Know about Bill and Cash Flow Management
Without successful bill and cash flow management, you can't achieve your short-term and long-term financial goals.Considering how complex your financial situation can be, you may end up misjudging your spending.
Some days, you may feel that you're overspending and on others, you may feel you're on top of your expenses. To get rid of this uncertainty, you must get organized and optimize your finances.Effective bill and cash flow management helps you ensure that your financial resources are being spent the right way. This process goes beyond just earning income and paying your bills.
You must be able to for e cast future expenses and track them against your estimation. Moreover, you should know how to time your expenditures and cash inflows in a way that they eliminate unnecessary sales and liquidity issues.
Know Your Numbers and Your Strategy
How much cash are you supposed to have for both planned and unexpected expenditures?
Are you aware of where your money is going?
You may not realize this but your lifestyle choices may hinder your ability to achieve your long-term goals. If you have multiple properties and vehicles in your possession, you may overlook unnecessary expenses, such as heating or cooling bills at properties you don't use regularly, home decoration costs, club memberships, and unused subscription packages.When these costs add up, they can easily come in the way of successful wealth management.
If you want to make smart, well-informed financial decisions that push you closer to your desired financial state, you must gather accurate cash flow data.With proper bill and cash flow management, you can optimize your liquidity and avoid the worry and concern that come with unforeseen expenses. This practice also allows you to follow your long-term financial plan with utmost confidence.
Working with a wealth manager is one of the best things you can do. They will help you see where your money is going and categorize your expenses. After examining your cash flow data, they will help you devise an effective strategy to ensure that you have sufficient funds to maintain or improve your lifestyle in retirement and create the legacy of your dreams.
Most importantly, your wealth manager will offer ongoing support and guidance to ensure that your spending doesn't affect your progress towards achieving your long-terms at any point in time. As a result, you'll be able to make smart wealth management decisions with maximum confidence and control over your personal finances.
Not sure how to choose the right wealth manager for your individual needs? Check out our helpful guide here.
Risk Management Solutions for Affluent Individuals
Risk management is a critical aspect of protecting your wealth as a high net worth or ultra high net worth individual.Just because you have accumulated considerable wealth, it doesn't mean you can never lose it.Many affluent individuals have lost significant portions of their wealth because they didn't have solid risk management solutions in place.
Common risks faced by affluent individuals include:
Market Volatility
Market conditions can change anytime, no matter how stable you see things right now.Hence, the risk of market volatility is always there. The best way to prevent it is by creating a well-diversified portfolio. While on it, you should think beyond asset classes, geographical location, and industry. As a high net worth individual, you can also invest in tax-free bonds.
Lawsuits
You can use various ways to protect your assets from lawsuits.Liability insurance is one of them. This insurance product protects you against claims resulting from injuries or damage caused to other people or their properties. It covers the legal costs you're responsible for in case you're legally liable.
Lost Income
No matter how reliable your income source is, you must prepare yourself for serious illnesses and disabilities.To prevent the risk of temporary or permanent income loss, you can purchase long-term care insurance.
We have prepared a book for affluent individuals called The Art of Protecting Ultra-High Net Worth Portfolios and Estates – Strategies For Families Worth $25 Million To $500 Million to help them understand the ins and outs of wealth protection. This book will tell you the importance of choosing the right investment strategy for successful wealth management.
Additionally, you can discuss your financial situation and risk tolerance with an experienced professional at Pillar Wealth Management.Schedule a free consultation now to ensure a brighter and secure financial future.
Get Expert Wealth Management Services at Pillar Wealth Management
If you want to partner with the best investment planning and wealth management experts,private banking services may not be ideal for you. Look for a qualified and unbiased wealth manager who has experience working with high net worth and ultra high net worth individuals.
At Pillar Wealth Management, we have a team of committed professionals that will help you create an effective investment planning strategy, allocate your assets smartly, and stay on top of your cash flow.Our specialists have been working for affluent individuals for thirty years. Hence, it is safe to say that they possess an in-depth knowledge of high net worth investing and wealth management.
Your wealth manager will work dedicatedly to offer unbiased advice and personalized risk management solutions in order to ensure your long-term financial security.If you have $5 million to $500 million worth of liquid assets, get in touch with our team today.Our comprehensive financial planning services will help you take your investment, risk management, and bill and cash flow management game to the next level.
Related Post