Charles Schwab Wealth Management – Service, Offerings, Pros & Cons

by Hutch Ashoo and Chris Snyder · Updated February 4, 2023 · 8 min read ✦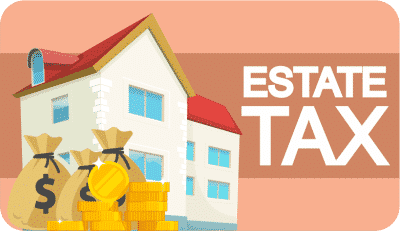 Charles Schwab wealth management is an investment management platform that offers a wide range of financial planning services, from fully automated and DIY investing to personalized portfolio planning with an investment advisor.
If you're looking for any of those things, we'll tell you all about it in this post, and you'll leave with a clear picture of what you could expect if you were to consult with their wealth management services.
We Are Different Because We Are Laser Focused On Helping You Achieve Financial Serenity Through Our Proven Comprehensive Goals-Based Planning & Investing Strategies.
The biggest Financial Planners' Mistake That Will Hurt Your Financial Security!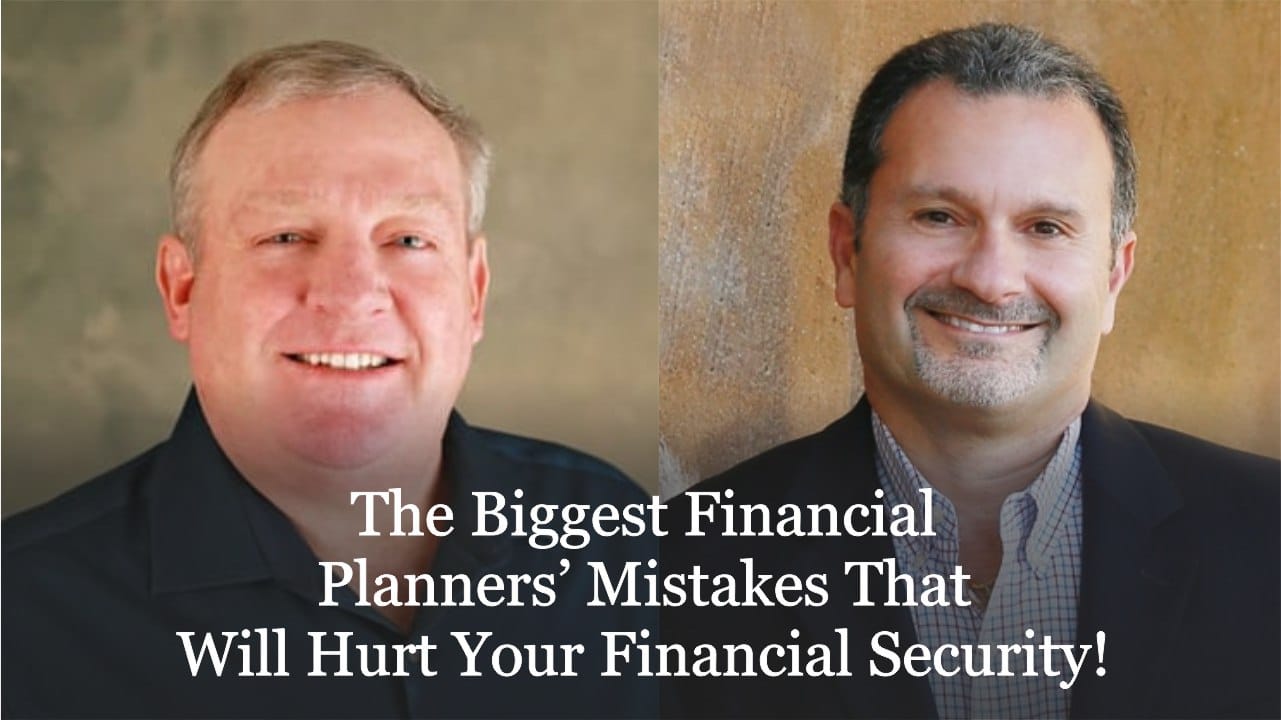 How To Find Your GO-TO High Net Worth Financial Planner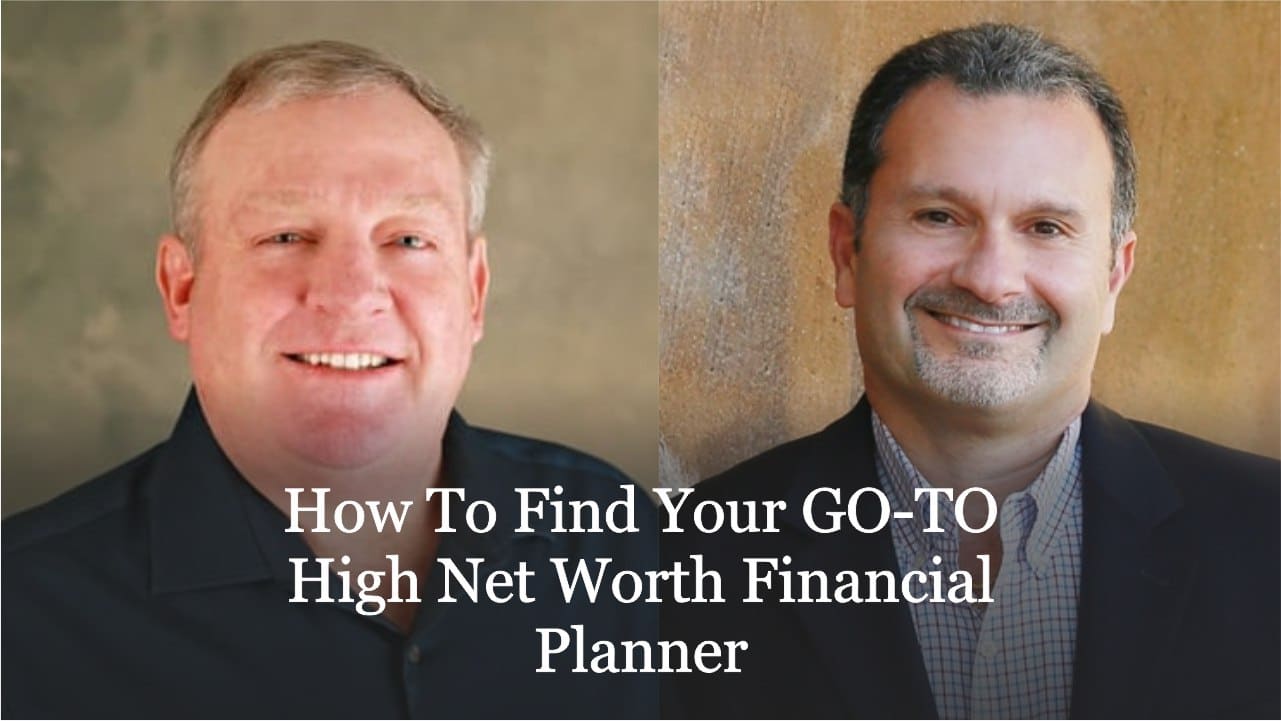 How Pillar's High Net Worth Financial Planning Process Is Different

Multi-Family Office For Ultra-High Net Worth Families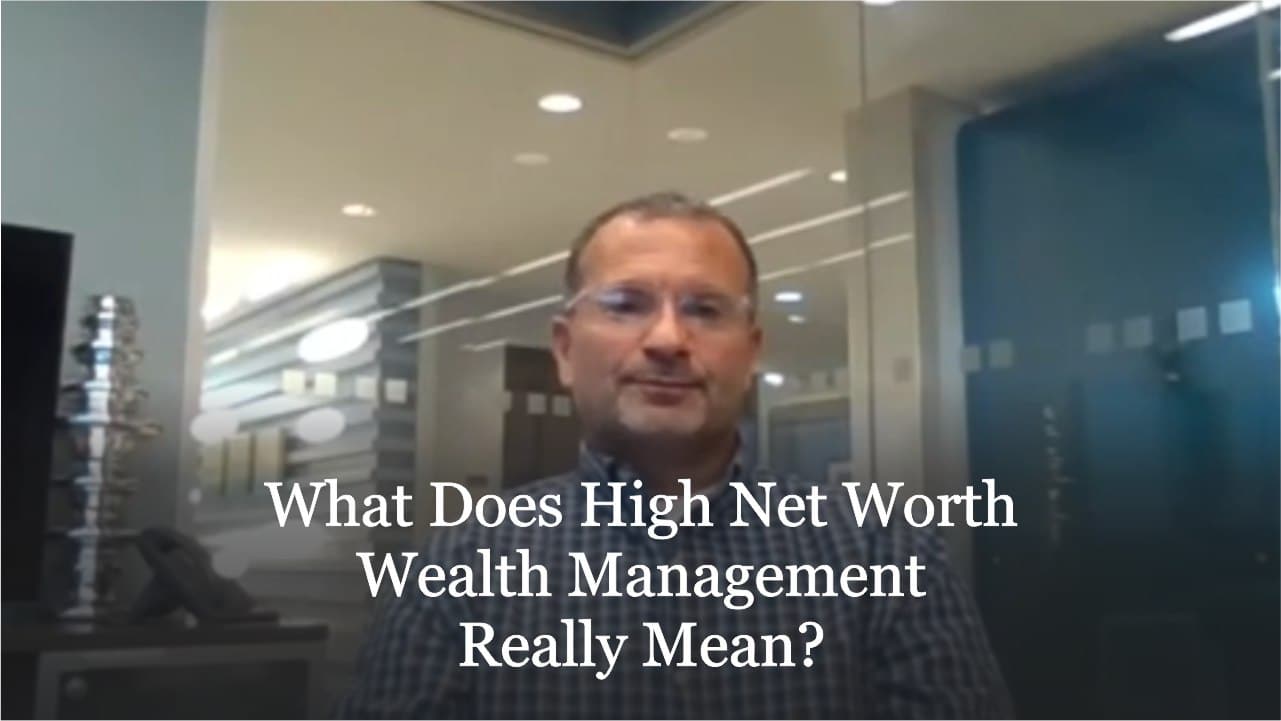 Founder & Managing Member Pillar Wealth Management

But no matter which wealth management company you work with, there's something you should do first: If you have between $5 million and $500 million in liquid investable assets and are looking to grow and secure your portfolio, your future, your retirement, and the lifestyle you desire then you should request your free copy of the exclusive guide, 7 Secrets to High Net Worth Investment Management, Estate, Tax and Financial Planning here.
Contents
Before we get to Schwab, let's clarify the key term.

What Is Wealth Management?
Wealth management is a combination of financial and investment planning geared specifically to those with seven, eight, or nine figures of liquid net worth.
More than just managing a portfolio, a wealth manager helps you craft a plan to secure the life you want to live, ensuring your wealth will be there for you and for whatever purposes you set for it into the future.
Charles Schwab wealth management is a financial institution that offers an array of wealth management services, such as investment management and retirement planning.
The best wealth management companies include big institutions such as Morgan Stanley and Goldman Sachs. However, the best firms may be the ones that offer more personalized services.
Charles Schwab does not have account minimums or trade minimums for financial advisor services. There is a $25 service charge for broker-assisted trades of listed stocks and OTC equities.
Schwab Private Client is worth it for those with $1 million to invest in the service and who are willing to pay 0.80% of their assets as a fee for the service, with a minimum fee per year.
Yes, at Charles Schwab, a financial advisor has the fiduciary duty to work in their clients' best interests at all times, putting them above their own interests and the interests of the firm.
Schwab Advisor Services comprises financial advice provided by independent investment advisors, along with the technology platforms and customer support that entails.
The fees for Schwab Private Client start at 0.80% of the value of the managed assets. The wealth advisor will provide investment recommendations and evaluate your progress.
Charles Schwab offers financial planning, from online automated advice to the assistance and investment recommendations of a personal professional investment advisor.
At Charles Schwab, the network of independent RIAs comprises highly skilled professionals who have made Schwab one of the largest, most reputable investment firms in the world.
At Schwab, account minimums vary depending on the investment service; for example, the account minimum for a robo account is $5,000. A human advisor requires an account minimum of $25,000.

What Does Charles Schwab Wealth Management Do?
If you qualify and are looking for wealth management services, Charles Schwab wealth management offers what they call Private Client.
But here's something to know: Brokerage companies like Charles Schwab wealth management offer investment management services to all sorts of people, not just the wealthy. They work with:
| | |
| --- | --- |
| | Beginning investors just starting out |
| | Active traders |
| | Middle-income investors |
| | Wealthy investors |
| | Retirees |
| | Anyone in between |
See yourself on that list?
Some mutual fund accounts require no minimum balance. Charles Schwab wealth management Private Client accounts require at least $1 million in liquid assets. For traders, the Charles Schwab wealth management platform allows you to make active trades, and you will usually get charged a commission per trade, though not always.
They offer investment advisory services for investors in all sorts of situations.
Testimonial From Satisfied Clients
Let's stop to ask a question:
| | |
| --- | --- |
| | What do you want from your wealth and investments? |
Some clients want maximum growth. Others want to protect their investments and save for retirement. Some want to minimize taxes. Others want maximized security. Some want all of this and more.
In a moment, we'll look at several aspects of Charles Schwab wealth management to help you evaluate their wealth and investment management platform and decide if it's a good option for you.
But here's the thing:
No firm is good for everyone. For some, Charles Schwab wealth management is a terrific choice. For others, it won't deliver everything you need.
By the time you're done reading this page, we hope you'll have a clearer idea of whether it's right for you. Another advisory option is to utilize a firm like Pillar Wealth Management.
| | |
| --- | --- |
| | Why might Pillar be a better choice? |
We only serve clients who have between $5 million and $500 million in liquid assets. Wealth management and all it entails is our only service. We do not serve anyone with lower amounts of wealth.
| | |
| --- | --- |
| | Now, do you have any investments at Charles Schwab? |
If so, here's the good news:
One reason our service appeals to existing Charles Schwab wealth management clients is that we utilize Charles Schwab to custody our clients' money.
| | |
| --- | --- |
| | What does that mean? |
It means that for existing Charles Schwab wealth management account holders, you could utilize our exclusive wealth management service without having to move the money from your Charles Schwab wealth management accounts. Everything remains accessible to you, and the links to your debit/credit cards and bank accounts all remain in place. Your cost basis information and all historical details will be preserved, while you gain a new advisor to guide you through the monumental life and financial decisions that lie ahead.
We are merely granted access to the manage your portfolio, but within the well-functioning and trustworthy Charles Schwab wealth management platform.
This arrangement protects you. It also helps you avoid ACAT transfers (firm to firm) and IRA to IRA transfers that might be necessary if you hired a different wealth management firm. If you want to talk to a wealth manager who has served ultra-high net worth clients for over 30 years and uses a 100% custom approach to create a plan that grows, manages, and protects your wealth, schedule a free call with one of our co-founders, Hutch Ashoo or Chris Snyder.

Who Is Charles Schwab?
Charles Schwab wealth management is one of the largest brokerage services in the world, managing several trillion dollars for their customers and clients.
Yes, they're huge.
Many customers use the Charles Schwab wealth management platform to manage their own investments in stocks, bonds, commodities, futures, options, and other investment vehicles. Other clients seek professional investment management and wealth management from Charles Schwab wealth management's team of financial advisors.
It was founded in 1971 by Charles Schwab, though under a different name the first couple years. Charles Schwab grew up in Santa Barbara and graduated from Stanford in 1959 with an economics degree, and two years later with a Master's in business administration. He observed that most other investment companies at that time were using salespeople to pitch investment securities to customers, and most of these sales pros worked on commission. Thus, they were motivated to sell securities that maximized their own income.

Here's the innovation he pioneered:
Schwab broke with that approach and defined his company as one that sold equity securities at vastly discounted prices, and put the customers in charge.
No more chokepoints.
He still used salespeople, but he paid them hourly, not on commission. Customers could choose what they wanted to invest in, and were educated about their options with updated data and research information. They could get quotes 24 hours a day. This approach continues to define investment management and Charles Schwab wealth management customer service today.
This is crazy:
At the time, Schwab's strategy outraged firms using the traditional approach. But he didn't care. Schwab pressed forward and continued to empower customers to make their own investment choices, always emphasizing technology as a helpful aid.
The company was bought by Bank of America in 1981, but then Charles Schwab bought it back six years later and went public. In 2019, Charles Schwab acquired TD Ameritrade, and kept that company's platform active for their customers.
Now:
Let's look at what Charles Schwab wealth management has to offer for different types of investors.

Charles Schwab Planning and Investment Tools
Whether you want to make your own investment decisions, make active trades, or get portfolio management help from a Charles Schwab wealth management financial advisor, you will find a wide array of tools and services for all levels of investing when you create a Charles Schwab wealth management brokerage account.
For active traders and investors who want to do their own thing, Charles Schwab wealth management provides the StreetSmart Edge platform. What is StreetSmart Edge?
| | |
| --- | --- |
| | Services for Active Investors |
It offers enhanced research and screening tools for mutual funds, equities, and exchange traded funds (ETFs), as well as for individual equities.
StreetSmart Edge lets you narrow down your choices using 150 screening criteria, including fund performance, Morningstar category, benchmark index, asset class, and many others. There are two other platforms in addition to StreetSmart Edge, depending on your preferences and level of experience.
| | |
| --- | --- |
| | Charles Schwab Mutual Fund Selection |
Charles Schwab wealth management is well-known for offering robust research tools and having a very large selection of funds to choose from – over 16,000 at the moment.
Want to know the best part? Of those funds, over 4,000 charge no sales loads and no transaction fees, and 500 Charles Schwab wealth management mutual funds charge expense ratios of 0.5% or less.

You can choose from equity funds, bond funds, ETFs, index funds, and many others.

To help with your research, Charles Schwab wealth management sends you daily updates and commentary from sources like Credit Suisse, Reuters, Morningstar, and Ned Davis.
| | |
| --- | --- |
| | Types of Charles Schwab Accounts |
You can set up all sorts of investment accounts at Charles Schwab wealth management, including 401k, Roth IRA, traditional IRA, 529 accounts, health savings accounts, SEP IRAs and solo 401k for businesses and entrepreneurs, trusts, charitable accounts – all this and many more account options are available.
| | |
| --- | --- |
| | Charles Schwab Online and Mobile |
It gets better:
Charles Schwab wealth management offers a well-reviewed mobile app that has all the same features as their website. In fact, JD Power ranked it the top mobile app for investors in 2019. Their online platform allows you to access your Charles Schwab wealth management login from anywhere and at any time, and manage your investments however you want.
| | |
| --- | --- |
| | Charles Schwab Customer Service |
Charles Schwab wealth management offers customer service all day, every day. You can reach a live person 24/7.
And guess what?
They even include a security guarantee that covers losses in the event of unauthorized activity. They also allow you to trade equities in 12 different currencies and the markets they align with. Charles Schwab wealth management's customer service was rated #1 among brokerage services in 2020 by Investor's Business Daily.

Here's the kicker:

This is one reason Pillar Wealth Management chose to use Charles Schwab wealth management as one of our custodial account options. They have great service, a great platform, and a wide selection of choices for all types of investors.
Doing it yourself can be challenging and time-consuming, though, which is why our clients have appreciated the extra attention, customized planning, and wealth management expertise that we offer them in addition to everything on Charles Schwab wealth management's impressive platform.
Find out how we help high net worth families protect and grow their wealth – schedule a free introductory call with a wealth manager.
| | |
| --- | --- |
| | Charles Schwab Banking |
Schwab also has over 300 branch locations, more than any other brokerage firm. You can find a Charles Schwab wealth management location near you in most major cities. Schwab also has over 300 branch locations, more than any other brokerage firm. You can find a Charles Schwab location near you in most major cities.
| | |
| --- | --- |
| | Charles Schwab Investment Advisory Services |
When setting up a Charles Schwab brokerage account, you will have the option to work with an advisor. There are several types of advisory services to choose from.
Here's a quick rundown of some of Charles Schwab wealth management's main advisory services.
| | |
| --- | --- |
| | Robo Advisor |
Your Charles Schwab wealth management financial advisor doesn't have to be a real person. They offer an automated advisory service that performs a number of basic tasks, including:
Build your portfolio
Monitor it
Harvest your tax losses to offset investment gains
Rebalance your investments over time
The Charles Schwab wealth management robo advisor also updates you on issues like taxes and estate planning, as they become relevant to your situation. The automated service includes a mobile app, and there are no advisory fees or commissions.
There is a $5,000 minimum to use Schwab's robo-advisor service.
Now:
For high net worth investors, robo-advisors aren't usually able to deliver the personalized service you need to maximize your growth and long term wealth security. For that, you should seek help from a live financial advisor. And Pillar Wealth Management is a great option for investors with over $5 million in liquid assets. See what we have to offer – schedule a free call with a wealth manager.
| | |
| --- | --- |
| | Dedicated Charles Schwab Financial Advisor |
Schwab has a large team of financial consultants, many of whom only serve clients who have $1 million or more in liquid assets. This service is called Charles Schwab Private Client. We'll share more information about this service in a moment.
| | |
| --- | --- |
| | Blend of Automated and Live Financial Advisors |
You might be wondering:
What if I like the concept of automated investment management, but also want the option to discuss strategies, ideas, and how to respond to specific situations that come up?
In that case, you might prefer their blended financial planning service.
Here, you get help from a Certified Financial Planner (CFP) when you want it. The CFP also develops an investment plan to help reach your goals, and the automated system does the work to help make it happen. This service requires a $25,000 investment minimum, and comes with a $300 one-time planning fee as well as a monthly fee.
| | |
| --- | --- |
| | Charles Schwab Financial Advisor Network |
Schwab is also willing to refer you to a local, independent financial advisor if you want more personalized attention. There are no Charles Schwab fees for this service, but it does require a $500,000 minimum investment, and the advisor you get referred to will charge their own set of fees.
Now – don't miss this:
Once you step out and start looking for your own financial advisor, there is a lot more to consider than just how great the online platform is.
Not to minimize the technology, but the online tools offered by firms like Schwab is the "easy" part, especially when it comes to wealth management.
Your advisor will be entrusted with your investments, long term financial security, and wealth distributions. How you live, how you use your wealth. That's your whole livelihood. They're not just replacing a dishwasher.

Here's the good news:
To help make sure you get the most out of your investments, we produced a free guide, 7 Secrets to High Net Worth Investment Management, Estate, Tax and Financial Planning.
This guide reveals incredible insights into the unique challenges faced by ultra high net worth investors, which only increase in importance and in risk as you get older and enter into retirement. It is the single best resource we have ever produced, and you can have it free. Get the 7 Secrets here.
| | |
| --- | --- |
| | Schwab Managed Portfolios |
This service is for investors who want a diversified portfolio built from Charles Schwab ETFs that is managed by Schwab's financial advisors. It requires a $25,000 minimum.
| | |
| --- | --- |
| | Schwab Managed Account Select |
If you want a separate account for securities like stocks and bonds that will be managed by a professional asset management firm, this service might be a good option to look at. It requires a $100,000 minimum investment. And there are several more options, including one with a $250,000 minimum, and several more $100,000 options that focus on things like tax efficiency, reliable retirement income, bond ladders, and global investment strategies.

Within all these services, you can create individual investment accounts, joint brokerage accounts, IRAs of all varieties, 401k accounts, rollovers, trusts, and custodial accounts, which is what Pillar Wealth Management uses for our clients.
The right service for you depends on your financial situation, your net worth, your short- and long-term goals including estate plans and tax minimization, and the lifestyle you desire.
We'll say it again:
Our free guide will be of profound help in helping you figure out what you really want, and what it takes to get there. It will also steer you clear from big mistakes and pitfalls that often cause unnecessary angst and regret for high net worth families and individuals. Use the 7 Secrets to High Net Worth Investment Management, Estate, Tax and Financial Planning to help secure your finances for life.

Wealth Management from Charles Schwab Private Client
Private Client is their service for investors with high net worth. Charles Schwab's wealth management minimum investment is $1 million, and those must be liquid assets, meaning real estate doesn't count. This service comes with a team of people to serve you in a variety of ways. The team includes:
| | |
| --- | --- |
| | Financial consultant – manages your relationship with Schwab |
| | Private financial advisor – develops your plan and your wealth strategy, making recommendations and helping you gain access to specialists in fields such as tax planning |
| | Senior associate private client advisor – helps execute your strategy |
| | Schwab Private Client customer service team – these people support your requests and Charles Schwab account maintenance needs |
Together, this team recommends a strategy and helps you execute and adjust it, but you always remain in control. You have the final say about whether to act on their recommendations, and you can use all the data, resources, and in-depth reporting you'll receive as a Charles Schwab private client. Charles Schwab's wealth management fee for their Private Client service is 0.8% of your assets under management, and that fee decreases at higher levels of investments.

What Types of Clients Does Schwab Private Client Accept?
Charles Schwab Private Client will accept pretty much any investor as long as they have over $1 million to invest.
Want to know the best part?
If you like Schwab or already have an account with them, but want to work with Pillar Wealth Management too, you can!
As an investment advisory firm and a fiduciary, we can begin managing your Charles Schwab accounts on your behalf, but you will retain control of the accounts and any big decisions that need to be made. And, the account doesn't move or change. The number remains the same, the links to other accounts and credit cards don't change. This is a common process when you work with a wealth management firm who uses Charles Schwab accounts as a custodian.

Is Schwab a Fiduciary?
None of the major brokerage firms are fiduciaries, because that type of service generally requires an independent specialist who knows more than just your basic goals and your investment management plan.
What is a fiduciary?
A fiduciary operates in such a way that all their recommendations are meant to be aligned with your best interests.
Thus, to truly live up to the fiduciary standard, a wealth manager needs to know your situation well enough so they can customize their financial plan to you. They also can't be beholden to the needs of a larger company. Charles Schwab's in-house advisors therefore are not fiduciaries, but many of the advisors they refer clients to in their Financial Advisor Network, mentioned earlier, are fiduciaries. Schwab extols the virtues and benefits of what those fiduciary advisors can provide, even in their own marketing.
Charles Schwab Wealth Management
Personalized Wealth Management
Considering that every individual is unique and has unique financial needs and goals, Schwab ensures that your financial relationship with your advisor is also unique. Your advisor with work with you to develop a customized and personalized financial plan that meets your objectives for both the short and the long term. As a result of your conversations with your advisor, you will acquire the peace of mind that comes from knowing that your financial needs and goals are at the heart of your investment plan. Life has its ups and downs. You can also rely on your wealth manager to work with you to revise and adjust your plan as your needs change.
Comprehensive Strategy
Wealth management isn't about only growing your wealth. It's also about having a long-term strategy to protect your wealth. It's also about planning for the future. At Schwab, your wealth manager will work with to establish an investment strategy, including a variety of investment options. But that's not all. Your wealth manager will evaluate your retirement goals and advise you on retirement planning. In combination with your asset allocation strategy, they can advise you on how to minimize your taxes. They can advise you regarding various banking services, including debt management and lending. Further, they will provide you with access to experts in estate planning.
A Team of Experts
At Schwab, your wealth advisor and financial consultant will work with you to develop and implement a financial plan to meet your goals. Your financial consultant navigates your entire relationship with Schwab, including staying connected with your Wealth Advisor. Your advisor will provide not only investment recommendations but also tax planning, retirement planning, and estate planning services. They may work with third-party consultants such as tax or estate planners.
Schwab is Client-Focused
While Schwab professionals are highly skilled and successful advisors, sometimes, things don't happen as expected. Schwab offers a Satisfaction Guarantee that includes refunding your fee or commission and working to make things right.
Schwab also provides a security guarantee by safeguarding your account access information and your privacy. The security guarantee covers all the accounts held by Schwab.
Charles Schwab Financial Advisor
A Dedicated Financial Consultant
At Schwab, you can invest and trade online on your own. You can use an automated (robo) advisor. Thirdly, you can plan and invest with a dedicated Financial Consultant, someone available to clients with $500,000 in assets at Schwab.
You do not pay for a Schwab Financial Consultant; you only pay for the products or services you want or need.
Your Financial Consultant will be available in person, on the phone, or online. Together, you will discuss your financial goals and develop a financial plan that will meet your goals. They will advise you on retirement planning, as well as managing unexpected life changes.
Your Financial Consultant will make recommendations that are focused on you and your needs, along with your financial circumstances and your tolerance for risk. Their compensation is structured to avoid conflicts of interest. With your dedicated Financial Consultant, you will establish the level of services you need to implement your financial plan, including access to third-party professionals, such as estate and tax planners.

Pillar Wealth Management's financial advisors are Registered Investment Advisors who act as fiduciaries for all our clients. So, when we tell you that we custody many of our clients' accounts at Charles Schwab, that tells you the high regard in which we hold their platform.
Our clients love the customized service and proprietary investment process we have created, in addition to receiving all the benefits that come with a Charles Schwab account.
Want to see what Pillar's proprietary investment process recommends for your investments, and how it can give you complete peace of mind about your financial security?Schedule a free conversation with one of our wealth managers, both of whom have over 30 years of experience serving ultra-high net worth individuals and families.
To be 100% transparent, we published this page to help filter through the mass influx of prospects, who come to us through our website and referrals, to gain only a handful of the right types of new clients who wish to engage us.
We enjoy working with high net worth and ultra-high net worth investors and families who want what we call financial serenity – the feeling that comes when you know your finances and the lifestyle you desire have been secured for life, and that you don't have to do any of the work to manage and maintain it because you hired a trusted advisor to take care of everything.
Related Post