Are Wealth Management Fees Worth it? 5 Answers To Clear It Up
The question really is, are wealth management fees worth it? If you have $5 million or more in investible assets, then you should read this guide on how the best advisors help you minimize fees with an eye on performance.
A wealth manager is a financial advisor who specializes in an array of services essential for managing the finances or money management of high net worth and ultra-high net worth individuals.
The services include investment management, retirement planning, tax planning, philanthropy, succession planning, financial planning, estate planning, and other areas that high net worth individuals normally deal with during their lifetime. Wealth managers charge a fee for their services.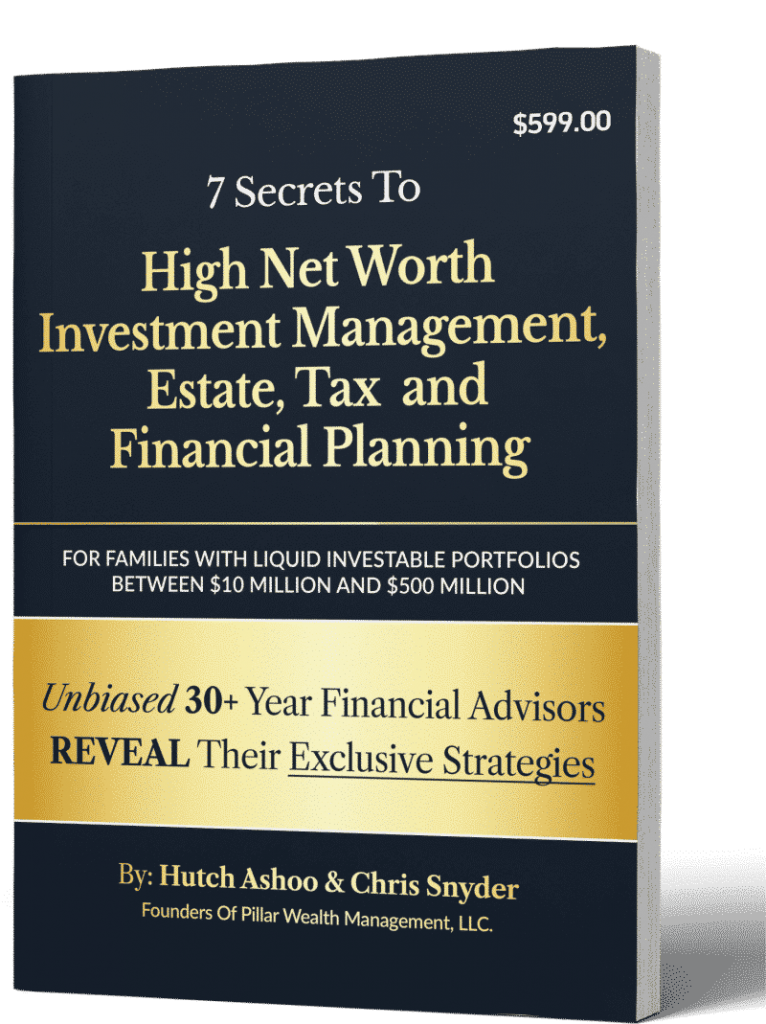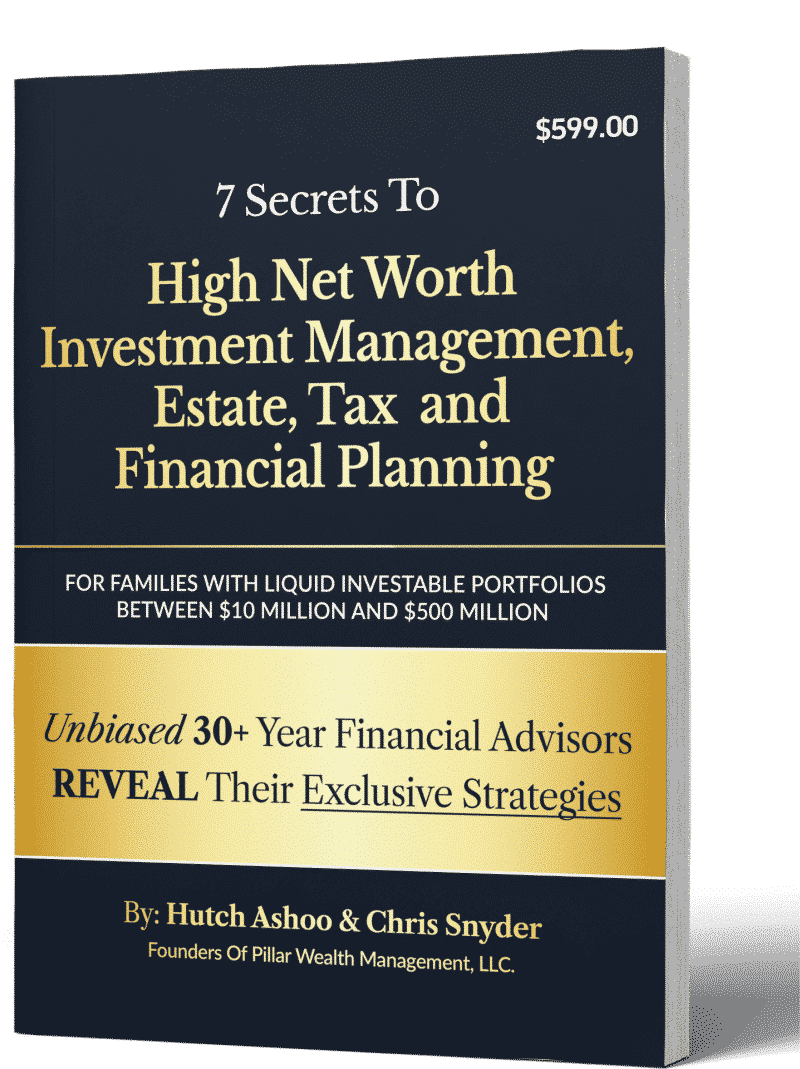 STRATEGIES FOR FAMILIES WORTH $5 MILLION TO $500 MILLION
7 Secrets To High Net Worth Investment Management, Estate, Tax and Financial Planning

The insights you'll discover from our published book will help you integrate a variety of wealth management tools with financial planning, providing guidance for your future security alongside complex financial strategies, so your human and financial capital will both flourish.
Clients frequently share with us how the knowledge gained from this book helped provide them tremendous clarity, shattering industry-pitched ideologies, while offering insight and direction in making such important financial decisions.
At Pillar Wealth Management, we can provide you with a transparent advisory fees structure that allows you to control your costs and secure high returns. We are a fiduciary advisory firm and have over 60 years of combined experience in wealth management. Click here to book a free consultation with us.
So returning to the main question, is a wealth manager fees worth it?
To answer this question, we first have to look at the best wealth strategies: does a professional wealth advisor add value? We then have to compare the pros and cons of paying for wealth management services.
We need to explore whether wealth advisors take the emotion out of investment planning.
And lastly, we need to look at factors that one should look at while choosing an advisor and whether it makes sense to choose a PillarWM wealth advisor for your needs.
If you are a high net worth or ultra-high net worth individual, then you know that managing prosperity is not as easy as simply opening an online investment account.
The more prosperity you accumulate, the more complex are the decisions to preserve and protect that worth. Pillar Wealth Management deals with such decisions on a daily basis for portfolios of $5 million to $500 million.
When you are talking millions of dollars in investible assets, you want the very best advisors to deal with.
The fee that they charge can be well worth the money if their advice helps you achieve your financial goals. It is like having a top surgeon perform major surgery on you.
The money that you pay an experienced surgeon is well worth it, right? After all, the surgeon may have saved your life or helped lengthen it by a few years.
Similarly, your money is also serious business. Whether the management fee is worth it or not depends on the advisor you work with and the value that he/she adds to your financial life.
Is Wealth Management Worth It?
High net worth and ultra-high net worth individuals know that managing prosperity is not as easy as simply opening an online investment account. The more wealth you accumulate, the more complex are the decisions to preserve and grow that wealth. Paying for wealth management expertise is definitely worth the fees you pay if the advice you get helps you achieve your financial goals.
Best Wealth Management Strategies: Does a Professional Wealth Advisor Add Value?
A wealth advisor's website will list multiple services. It will have information about earning a return on investments, glowing testimonials, and sharp images of smiling people.
But, what really are the best wealth strategies: does a professional wealth advisor add value? And are wealth management fees worth it? To answer these questions, one needs to look at how successful wealth advisors work.
A professional wealth advisor offers services so that the client can achieve his/her financial goals. Different people have different goals. For some, it may be about buying a property in Florida and retiring there.
For someone else, it could be sending the grandkids to elite educational institutions or contributing to a specific cause in the form of philanthropy.
At Pillar Wealth Management, we believe that our ultimate goal is to make the client attain financial serenity.
To achieve short, medium, and long-term life goals, clients need money. Because of inflation, the cost of sending one child to an Ivy League school today will not be the same 10 years down the line.
The same goes for retirement or other goals. Therefore, today's wealth needs to be invested prudently to earn enough return to fulfill future goals.
Not only is it important to select the right investments, but it is also critical to control the costs associated with the investments.
You can read all about investment costs in this downloadable guide on improving portfolio performance for investors with $5 million to $500 million in liquid assets.
Every wealth-related decision has multiple effects in multiple areas of your financial life. If you are about to sell your business, the price you negotiate is only one aspect of the deal.
It would be best to think about how you can minimize the tax outflow, what you will do with the windfall, and whether/how any of the wealth generated gets transferred to your family members/heirs after you are gone.
You also have to think about how you can secure your future lifestyle. Get in touch with Hutch or Chris at PillarWM to know more about how an M&A firm brought them into a deal to advise an entrepreneur from a personal finance viewpoint.
There are many moving parts to a seemingly straight-forward deal. A wealth advisor specializes in bringing all of these aspects and working out a strategy that takes care of all the issues involved.
For doing so, the wealth advisor first understands your family, your personality, your interests, your motivations, and your life goals. The advisor then crafts a strategy and constantly monitors the progress of that strategy.
It is a highly personalized and customized process that requires working closely and some hand-holding. Let's put it simply; wealth advisors add value by working out everything related to your financial life so that you can sleep peacefully at night and keep achieving all your goals during the day.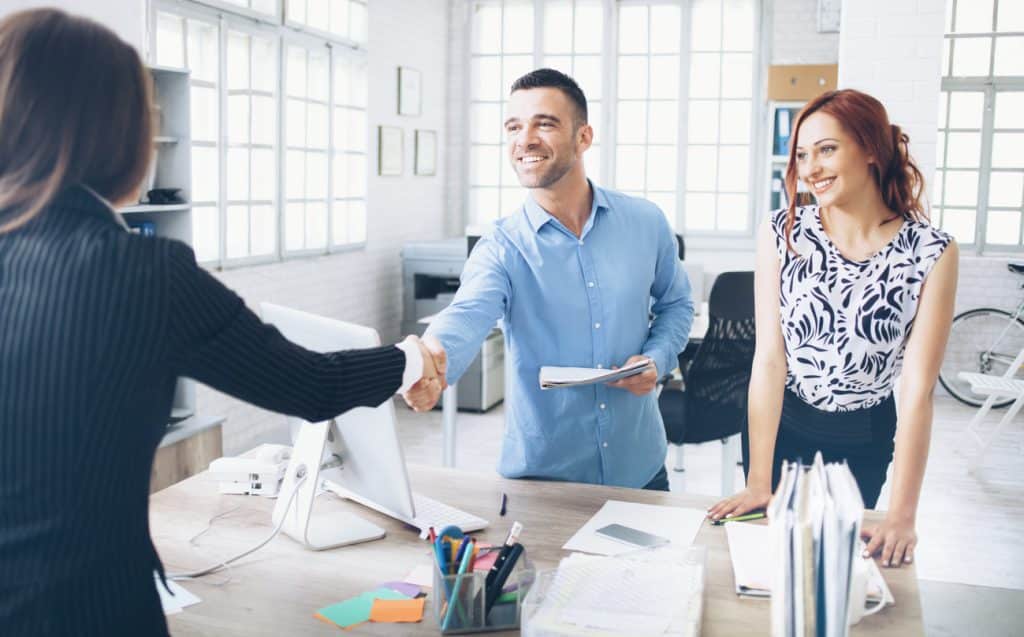 Pros and Cons of Paying for Wealth Management Services
Speaking in purely financial terms, paying for management services makes sense if you get greater benefits more than the advisory fees that you pay from a financial advisor.
To better understand the question "are wealth management fees worth it?" we can look at the pros and cons of paying for management services.
Pros
Reputed wealth managers understand you and your situation inside and out. Therefore, they can spot potential issues with a wealth decision.
As they are trained to manage wealth full-time, they can probably see how the various moving parts affect your financial situation better than you can.
The really responsive wealth managers will be accessible whenever you need them. If they are close to your neighborhood, then that is even better.
You can have a face-to-face meeting with them when you feel like there is a need. Alternatively, a video or phone call can also work. Wealth managers will update you on your progress regularly.
If you have $10 million or more in investible assets, then you can read this guide on how the best financial advisors perform regular stress tests on your portfolio.
An ethical wealth manager who is a fiduciary, will always act in your best interests. If there is ever a conflict of interest, then the fiduciary manager will point that out. If you are going to trust a wealth advisor with your hard-earned wealth, then you want that person to be aligned with your goals and interests.
To learn more about how important this can be, click here to read our guide on 5 critical shifts that are essential for boosting your portfolio.
Cons
Wealth management firms charge a fee for their services. There are multiple fee-structures that wealth advisors adopt. A fee-based approach involves commissions.
Therefore, there is a possibility that the wealth advisor may recommend a product that isn't really needed. The advisor is motivated by the commission that the product will earn him/her.
A fee-only or fee-based structure without commissions tends to avoid such misalignment of interests. Schedule a free consultation with Hutch Ashoo from Pillar Wealth Management to discuss how a fee-based structure benefits high net worth individuals.
Another pitfall to avoid is that of a passive wealth manager. You want someone who is focused on your portfolio and knows the nuances of your financial situation.
However, many of the volume-driven large firms focus more on how they can get more assets under management. They send out portfolio updates, which are automatically generated newsletters with just a few details changing.
Their investment products are also limited. Getting hold of them for a one-on-one meeting can also take a few days.
Wealth Management Takes the Emotion Out of Investment Planning
Investments are subject to risks, volatility, and all sorts of uncertainties. It is said that having the right temperament is essential to being a successful investor. Human emotions often tend to get the better of most investors.
So, when you ask the question – are wealth management pricing worth it? The answer is yes if the wealth advisor has figured out an investment system that runs without emotions.
Feel free to reach out to Pillar Wealth Management to understand its investment system and how it can protect high net worth prosperity.
Investment decisions should not be made on gut feelings. Rather, they should be made with careful financial planning and understanding of the requirements at hand before giving the financial advice.
If a client's financial situation does not allow taking high risks, it makes no sense to go looking for "high-return" investments volatile. Getting the asset allocation right is one way to take out emotion from investing.
Following the system scrupulously no matter what (even if a pandemic hits the world) is another way to reduce the emotional-aspect of investing.
Always make sure you ask a wealth advisor what their investment system is. If you are interested,
then we have written in further detail how financial planner, especially wealth advisors, take the emotion out of investment planning in our free hardcover book:
The Art of Protecting Ultra-High Net Worth Portfolios and Estates – Strategies For Families Worth $25 Million To $500 Million.
Feel free to check it out.
Choosing PillarWM Wealth Management for Your Needs
Now that you understand the value that a wealth advisor adds to your financial life, you are probably thinking about how you can find an able wealth advisor to advise you.
While there are plenty of wealth advisors in the country, let us explain why choosing PillarWM wealth advisor for your needs can be a smart decision.
If you want detailed information on choosing the best advisor for portfolios between $5 million and $500 million, then download this complimentary guide.
The wealth management industry is spread out throughout the US. You can pretty much find a wealth manager near your zip code.
If you run a Google search, then the chances are that you will spot big Wall Street firms' names. They will talk about how they manage hundreds of billions (some even trillions) in assets.
Their focus is on scale and volume. After all, every move of these listed players is analyzed by an army of analysts and observers.
While it is easy to be attracted by the pull of a Wall Street firm's strong brand, the level of customization and personalization won't be as strong.
Most of these firms will have standard (and rather limited) products that bucket clients into categories like "high-risk appetite", "moderate risk appetite", and "low-risk appetite".
You know that wealth management is a highly personal topic. The money matters of every individual are unique! Hundreds of high net valuation people cannot have the same "risk appetite".
Every situation has to be analyzed on its own merits. And ultimately, you will ask yourself one thing – are wealth management fees worth it?
Wealth management, in our opinion, is a low-volume high-depth subject. Pillar Wealth Management took on only 17 clients last year.
But guess what, if any of those 17 clients call our office, we know them and their family by name. Feel free to start a conversation with us to get to know our working style.
We analyze what motivates our clients, their current financial situation, and what their scenario should be 5, 10, 20 years down the line. Going in such detail requires time and focus, something that volume-driven businesses cannot offer.
Besides personalization, wealth managers should also be able to offer ethical and professional advisory services. After all, even small decisions can make a difference of millions of dollars.
Pillar Wealth Management works on a fee-only model. It means we do not earn commissions from products that we recommend.
If we suggest something, it is because that product can really make a difference to your financial goals and not because we can profit from it.
PillarWM is also registered as a fiduciary and is, therefore, bound to do everything in the best interests of its clients.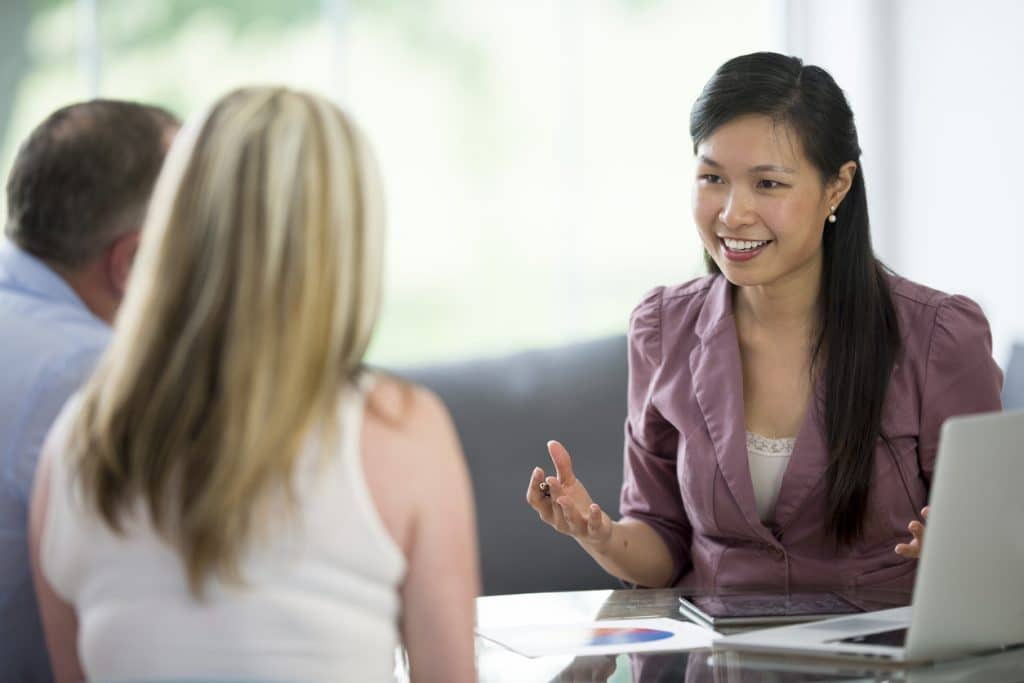 Lastly, Pillar Wealth Management has other "non-negotiables" like saving you at least $100,000 for every $10 million in investible assets as well as measuring progress with regularity and in unique ways.
Hutch Ashoo and Christopher Snyder are the expert founders of independent, fee-only, and fiduciary wealth management firm Pillar Wealth Management.
If you would like to speak with them or simply ask any questions about how custom and trusted wealth management advice is offered to high net worth individuals with $5 million to $500 million in investible assets, then feel free to start a conversation.
Related Post: