JP Morgan Wealth Management
The Complete Guide to What We Do
JP Morgan Chase is the largest bank in the US and the sixth-largest in the world by total assets. It is a classic Wall Street firm with business divisions in banking, investment banking, credit cards, and wealth management. JP Morgan Wealth Management provides a variety of services catering to high net worth and ultra-high net worth clients. Since JP Morgan also has retail and commercial banking divisions, it is able to offer private banking facilities to its wealth management clients. If you are someone with $10 million or more in investible liquid assets, then we encourage you to download this specially written guide on choosing the best financial advisor.
JP Morgan recently combined its US wealth management operation with its Chase financial advisory business to create a combined unit of 4,000 advisors and 3,500 branches. Scale and size have their own benefits. But so does a small size and a more personalized service. On the other end of the spectrum, you have niche boutique firms like Pillar Wealth Managementthat work with individuals and families who have anywhere between $5 million and $500 million in liquid assets. Choosing a large firm or a niche firm is a personal choice. It all depends on what you want out of your engagement with a wealth manager. To help you with the introspection, we have written this guide.
In this guide, we will look at how much money does JP Morgan have under management. We will also explore the question of how much money do you need to invest with JP Morgan. If you are wondering what is Chase Wealth Management, then we have an answer for that. And finally, we will explore the one question that is one everyone's mind – is JPMorgan a good investment company?
How much money does JP Morgan have under management?
You know that JP Morgan is a big Wall Street firm. But, how much money does JP Morgan have under management? JP Morgan is believed to have $3.2 trillion in assets under management as of 2020.JP Morgan Wealth Management division is estimated to have $112 billion in assets under management. The assets under management number has become something of a ranking metric that is supposed to signify howgood a wealth management firm is. However, we believe this is far from the truth. The assets under management is something for Wall Street analysts and shareholders to worry about. For a wealth management firm, the primary concern should be client interests. At Pillar Wealth Management, a boutique firm catering to clients with $5 million to $500 million in liquid investible assets, we place the client's financial serenity at the center of everything we do. More on that later, but you are always welcome to start a conversation with Pillar Wealth Management for further discussion.
Firms that have positioned and oriented their business towards volume will have certain priorities. The listed firms will also be answerable to the shareholders. They may be under pressure to boost their overall business by encouraging clients to invest money in their own funds. For example, if a company has an asset management business and a wealth management one, then more investments by the wealth management clients in the asset management division's products (mutual funds for example) will be good for the parent company. However, it is possible that clients may have a better option by investing in funds from a competitor. You can read more about such conflict of interest topics in this book calledThe Ultimate Guide to Choosing the Best Financial Advisor: For Investors With $5 Million to $500 Million in Liquid Assets.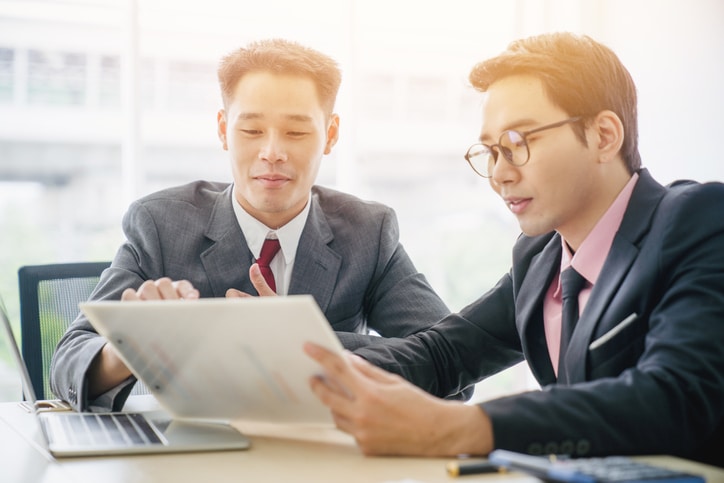 How much money do you need to invest with JP Morgan?
Every wealth management firm generally specifies a minimum account size that it works with. As wealth management is a service catering to affluent families and individuals, such screening processes are adopted by JP Morgan Wealth Management and other wealth management firms. Since JP Morgan is a large firm, it has wealth management products for various audiences. Services like a basic mutual fund advisory require only $50,000. However, there is also a separate unit for clients with $25 million or more in investible assets. So, the range is quite broad.
Knowing the minimum account size of a wealth management firm is important from the client's perspective as well. It gives you an idea of the niche in which the wealth manager operates. Let's assume person A has $200,000 and person B has $20 million. They both plan to pass on the wealth to their next generation. $200,000 won't change a young person's life in the same way as $20 million will. So, succession planning takes on a completely new meaning in person B's case. Similarly, wealth or inheritance tax also becomes a big issue in the case of person B.Additionally, the children of person B have to be prepared mentally to take on the responsibility of $20 million. After all, with big money comes the big responsibility of handling that money. You can read more about the significance of client profiles in this guide on choosing the best financial advisor for individuals with $5 million to $500 million in liquid assets.
Knowing the client profile will also give you confidence as to how experienced and skilled a wealth manager is in handling the issues faced by such clients. Call Hutch Ashoo or Chris Snyder to discuss their experience and Pillar Wealth Management's client profile.
What is Chase Wealth Management?
Chase was a bank like JP Morgan. The two merged in 2000. Since then, the name of the company became JP Morgan Chase. You often see the names JP Morgan Wealth Management and Chase Wealth Management. What is Chase Wealth Management? Chase Wealth Management is the financial advisory arm of the consumer banking operation. It includes a lot of Chase Bank customers, including high net worth and ultra-high net worth clients.
Regardless of what branch or division a client comes from, a wealth management firm has to view all its clients from the same perspective. That perspective is providing top-notch wealth management services with client interests at the center of all activities. Client interests include the most appropriate product recommendations, well-thought-out investment decisions that are in sync with the client's financial goals, and a special focus on the investment costs. We talk in detail about investment costs in this complimentary guide on improving portfolio performance for investors with $5 million to $500 million in liquid investible assets. We encourage you to check it out.
Making a connection between the client's goals/needs and investment decisions is of utmost importance for a wealth manager. Therefore, you will notice that the very best wealth managers spend a considerable amount of time and effort in understanding the client's financial situation, his/her family situation, and other personal details. The top wealth managers have a high degree of emotional intelligence and interpersonal skills.
A wealth manager should also be able to focus on investment costs because they need to understand what is at stake for the client. The difference between paying short-term capital gains tax and long-term capital gains tax can run into a few million dollars for large portfolios.Schedule a free consultation with Pillar Wealth Management to explore its offerings.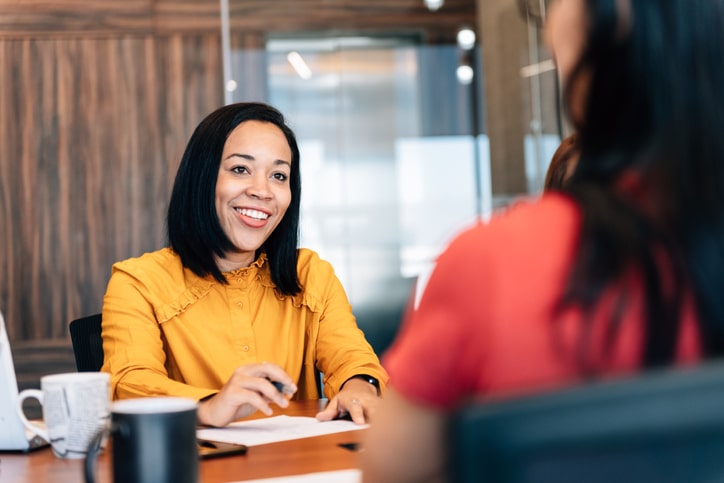 Is JPMorgan a good investment company?
Every wealth management firm's website looks sharp and may have glowing testimonials showcasing how amazing its wealth managers are. However, ultimately it boils down to the performance. How successful has the firm been in helping clients achieve their financial goals? Even with large firms like JP Morgan, you will always ask yourself one thing – is JPMorgan a good investment company?
The answer to this question or the question of whether any wealth management firm is a good investment company lies in its investment philosophy. You have to ask questions about how the wealth management firm invests, where it invests, what its strategy is, and how it connects investment decisions to client goals.Some wealth managers are so focused on their return targets or revenue targets that they adopt strategies that increase investment costs for clients.
For example, the wealth managers may turn over stocks too frequently in the search for benchmark-beating returns only to make the clients pay higher brokerage fees, expenses, and short-term capital gains taxes. Some other managers may invest in a low-cost index fund and make an average return while minimizing costs. Ultimately, it is about the net return that a client earns after deducting taxes and expenses. We have discussed the topic of active vs passive investing in this short guide on critical shifts needed to maximize portfolio performance for investors with $5 million to $500 million in liquid assets.
A large part of successful investing is also updating and adapting to changes. The world around us is constantly changing and so are our lives and our financial goals. Therefore consistent regular reviews and portfolio rebalances are essential. Pillar Wealth Management stress-tests all client portfolios every 90 days for 1,000 random events. Get in touch with Hutch Ashoo to know more.
How To Find JP Morgan Wealth Management Or Other Top Firms
You have read quite a bit about wealth management and gained insights into how the industry functions. You now want to know how you can find the best wealth manager to work with. There is a process that you can follow. It requires patience and effort from your end, but the endresult will be worth it.
The first thing you can do is search online. Visit the websites of wealth management firms and explore what services each one offers. Look for services that are a priority for your situation. That is the reason why you should first self-introspect before looking for wealth managers. Ask yourself why you want to work with a wealth management firm and what areas you need help with.
After shortlisting a few firms, make sure you speak to each wealth manager individually. The one-on-one meet does not have to be in-person. It can also take place over the phone or on a video call. However, such an interaction is a must. It will give you an idea about the personality of the wealth manager. You can evaluate whether the wealth manager is someone you can get along with and trust. After all, that person will handle your hard-earned money.
It may also be a good idea to speak with family, relatives, and friends. They may also be high net worth or ultra-high net worth individuals like you. They may also already be working with a wealth manager or know someone. Your business colleagues are also good people to talk to. Our personal network is sometimes one of the most under-utilized resources that we have at our disposal. It can be surprisingly useful. Plus, the people close to you will give you honest feedback about a wealth management firm.
A Couple Of Lines About Pillar Wealth Management
Throughout the guide, wehave mentioned Pillar Wealth Management. What makes the firm so unique? Firstly, Pillar Wealth Management is a boutique firm that focuses on quality and customization. It does not focus on volumes or assets under management numbers. In fact, the firm is taking up only 17 new clients this year. The right size allows Pillar to provide personalized white-glove services and give a family feel to the clients.
Secondly, Pillar Wealth Management places special emphasis on investment costs. It makes a goal for itself to save the client $100,000 for every $10 million in assets that the clients bring in. Pillar Wealth Management achieves this goal by lowering volatility, optimizing taxes, reducing expenses, and improving portfolio performance. The guiding philosophy for the firm is financial serenity for the client.
Hutch Ashoo and Christopher Snyder are the expert founders of independent, fee-only, and fiduciary wealth management firm Pillar Wealth Management. If you would like to speak with them or simply ask any questions about how custom and trusted wealth management advice is offered to highnet worth individuals with $5 million to $500 million in investible assets, then feel free to start a conversation.