Top Wealth Management Firm for Rich Individuals – PillarWM
Wealth management for high net worth and ultra-high net worth individuals and families is significantly different from wealth management for other people. While other people might only be focused on saving for retirement or maxing out their 401(k) accounts, wealthy individuals have a lot more to do. For instance, they have to manage diverse investment portfolios, deal with high tax burdens, carry out estate planning to ensure efficient transfer of wealth and assets to their heirs, secure their wealth against market risks and lawsuits, and several other things. Needless to say, this isn't a task that anyone can do. Instead, you need to hire the top wealth management firm that can successfully do the job. Continue reading to find out how a wealth management firm can help you, and make sure to check out our guide on choosing the best financial advisors for investors who have $10 million or more.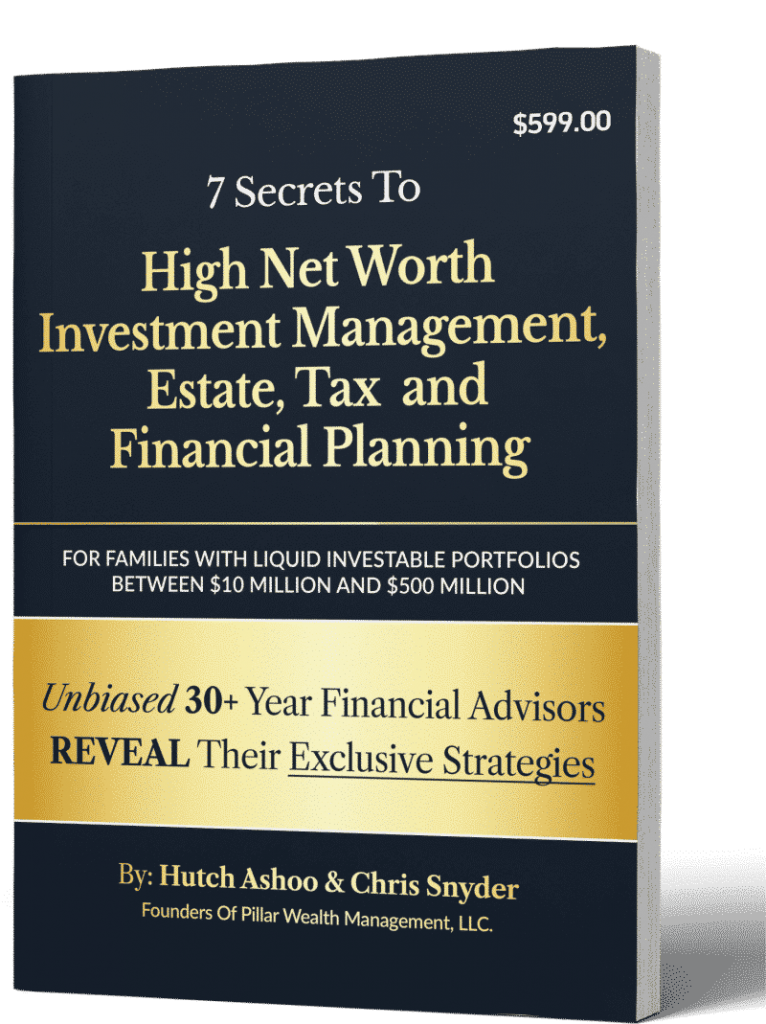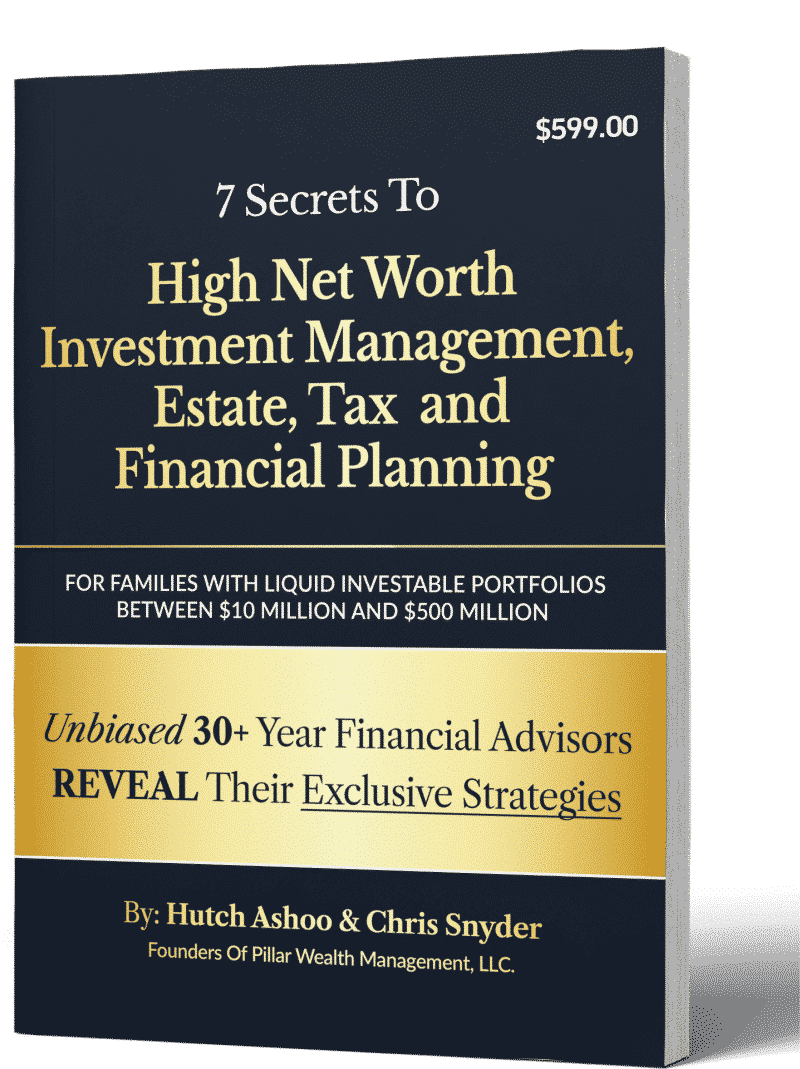 STRATEGIES FOR FAMILIES WORTH $5 MILLION TO $500 MILLION
7 Secrets To High Net Worth Investment Management, Estate, Tax and Financial Planning

The insights you'll discover from our published book will help you integrate a variety of wealth management tools with financial planning, providing guidance for your future security alongside complex financial strategies, so your human and financial capital will both flourish.
Clients frequently share with us how the knowledge gained from this book helped provide them tremendous clarity, shattering industry-pitched ideologies, while offering insight and direction in making such important financial decisions.
Pillar Wealth Management is an independent wealth management firm that exclusively serves high net worth and ultra-high net worth and families. Our team of wealth managers works with clients who have between $5 million and $500 million worth of liquid assets to help them accomplish their financial goals in the best possible way. Using our extensive knowledge, industry and market research, and a combined experience of more than six decades, we formulate personalized financial strategies that best meet our clients' needs. To start working on your customized financial plan, click here to schedule a free consultation with one of our wealth managers.
What Are Wealth Management Firms?
Wealth management firms are financial firms that provide comprehensive financial and investment management services to their clients. The wealth managers at these firms manage complex financial issues and coordinate financial experts on behalf of their clients.
The wealth managers at Pillar Wealth Management will help you manage, secure, and build your money and assets according to your life goals. We can:
• Evaluate your current financial situation and investment portfolio.
• Understand the financial goals you want to achieve using a comprehensive line of questioning.
• Develop a plan that allows you to accomplish all your financial goals strategically.
• Enhance your financial circumstances by optimizing your investment portfolio performance. For more information on how we can help you attain the highest investment performance, read our guide Improving Portfolio Performance.
• Secure your investment portfolio from market volatility and losses.
• Conduct a comprehensive asset allocation analysis to come up with the best strategy.
• Help you plan for retirement by choosing the best financial instruments such as insurance policies, etc.
Type of Top Wealth Management Firm Services?
By now, you have a fair understanding that wealth managers help you effectively manage your wealth. However, that's an extremely superficial view of what wealth managers do and the kind of services they offer.
So, in this section, we will take a detailed look at the type of top wealth management firm services.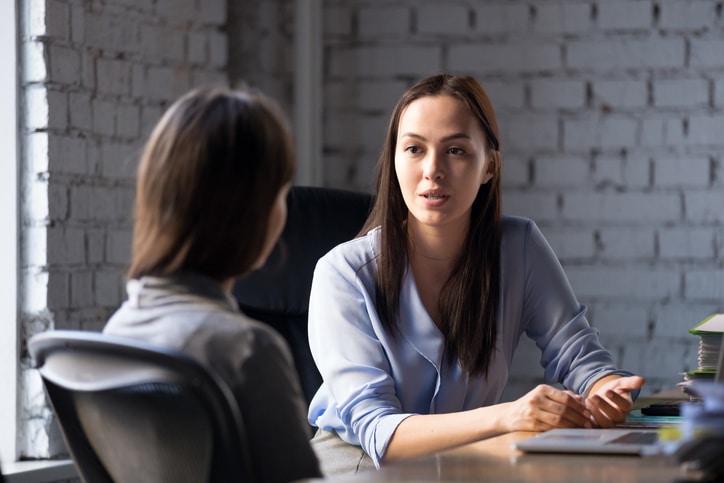 Investment Management
Investment management forms the basis of high net worth and ultra-high net worth individuals' financial plans. Whether you're able to attain your financial goals and how successfully you attain them all boils down to how intelligently you plan and execute your investment. Estate planning, retirement planning, tax planning all of them link back to your investment portfolio.
Given how important investment management is for your financial health, you really cannot experiment with it. Hence, this is one service that you can get from the top wealth management firm. Wealth managers have significant experience when it comes to creating and managing investment portfolios, which helps them make the most appropriate decisions about it.
These financial advisors won't just work towards generating short-term gains but will have a much longer outlook. They will devise intelligent investment plans that allow you to enjoy steady and high returns for years to come. If you want to do everything possible to maximize your investment performance, read this guide and learn about the five paradigm shifts you need to make.
Retirement Planning
Planning for retirement is an essential activity that every high net worth and ultra-high net worth investor has to take up at some stage in their life. Everyone looks forward to spending a stress-free retirement where they live off and enjoy the wealth they have accumulated in the past years. However, if you don't have a comprehensive retirement plan in place, you might not be able to sustain the lavish and costly lifestyle you presently enjoy.
At Pillar Wealth Management, we offer retirement income planning services where we develop an appropriate retirement plan for you. We guide you about the investments you need to pick that will create a passive stream of income and give recommendations on how you can maintain your current standard of living without running out of money.
We highly recommend you start with retirement planning as early as possible, as this will ensure you have sufficient time to execute your plan. To get started with your retirement planning, click here to book a free meeting with one of our team members.
Risk Management
You spend a good number of years building your wealth and accumulating assets with a particular goal in mind. But one day, you end up losing all of what you have collected because of some unexpected market crash. Sounds like a challenging situation to be in, right?
Well, this is precisely why wealth managers at top wealth management firms don't just focus on building your wealth but safeguarding it as well. Keep in mind that there's no warning before a disaster strikes, and there's no one who can predict what's going to happen in the future.
Hence, wealth managers offer comprehensive risk management services to ensure that your wealth stays secure. Such professionals will ensure that your assets are properly diversified and allocated so that you can cope with market volatility. They might even set up long-term illness insurances and liability insurances to protect your wealth and assets.
Estate Planning
When you have a family, it's not sufficient for you to achieve financial serenity in your life. Rather, you need to ensure that you leave this legacy behind for your family members as well.
So, when you think of the type of top wealth management firm services, this is it. The best wealth management firms don't just help you reach financial serenity, but they even help you with estate planning so that your beneficiaries can enjoy this financial serenity too.
For individuals who have $5 million and above worth of assets, estate planning can be quite tricky and complicated. We elaborate on some of the problems associated with estate planning in our book The Art of Protecting Ultra-High Net Worth Portfolios and Estates – Strategies For Families Worth $25 Million To $500 Million.
Hence, these high net worth and ultra-high net worth individuals opt for wealth managers to avail estate planning services. These financial experts devise comprehensive estate plans which ensure that all their clients' wealth reaches their intended beneficiaries without any unnecessary tax burden.
Tax Management
Tax management is another essential service offered by the top wealth management firms. Plus, when you're a wealthy individual, you probably don't even have the time to carry out this monotonous task.
Nevertheless, to make this process easy and straightforward for yourself, you can avail the tax management services that wealth management firms provide. In fact, wealth managers can even make your investment portfolio more tax-efficient and help you save potentially hundreds and thousands of dollars. Who doesn't want to cut down their tax bill?
How Much Money Must You Have Before Hiring A Wealth Management Firm?
When you join the millionaires club, you might think when's the best time for you to hire a wealth management firm. The simple answer to this depends on your current net worth. If you do a quick Google search on "How much money must you have before hiring a wealth management firm?" you might get answers that lie in the range of $1 million – $5 million.
At Pillar Wealth Management, we offer dedicated wealth management services to families and individuals who have liquid investable assets ranging from $5 million to $500 million. As opposed to other financial institutions, we only take a limited number of clients each year. This allows us to make sure that we provide the type of excellent service our valued clientele deserves.
We don't believe in giving standardized, cookie-cutter plans to our client base. Rather, we devise personalized wealth management and investment strategies to help you successfully attain your financial objectives. Click here to speak to our wealth managers and learn how they can help you manage your wealth.
How to Find the Best Top Wealth Management Firm?
Once you become eligible to avail the services of a wealth management firm, the biggest question on your mind will be how to find the best top wealth management firm?
Well, here is a list of steps you need to follow to find and pick the best wealth management firm for yourself. If you need detailed information about the topic, you can simply read our ultimate guide on choosing the best financial advisor.
Step #1 – Get Referrals from Family Members and Friends
The easiest way to find a competent wealth management firm is by asking your family members and friends for recommendations. This can be extremely helpful if they are wealthy individuals such as yourself. The high net worth and ultra-high individuals in your circle may be able to connect you with wealth management firms they have worked with in the past.
Step #2 – Conduct A Comprehensive Background Check
After you have collected a few wealth management firms' names, you need to carry out a comprehensive background check. Some things that you need to pay special attention to include:
Credentials:Checking credentials allows you to know if the wealth managers at the firmare adequately qualified to handle your financial affairs. When choosing a wealth management firm, opt for one where the wealth managershave cleared their CFP (Certified Financial Planner) exam. You can also check if a financial advisor is a member of The National Association of Personal Financial Advisors (NAPFA), which requires ongoing education that goes beyond the basic credentials.
Experience: The experience of a wealth manager is a huge testament to their skills and abilities. Hence, to differentiate a good wealth manager from an average one, you should ignore what they say they can do for you. Instead, it would be best if you focused on what they've already accomplished in the past. Specific skills, such as asset allocation strategies, are only polished through experience, so you need to look for a wealth manager who is adequately experienced in their field.
Client Base: You should only opt for wealth management firms that provide exclusive services to high net worth and ultra-high net individuals. This category of wealthy clients requires a complex set of services, extensive knowledge about the industry and market trends, and a high level of expertise.
Step #3 – Schedule A Meeting with A Wealth Manager
Most wealth managers allow you to meet with them before you officially recruit them. Use this opportunity to ask any questions that you may have? For instance, you can ask them about their business model, which can help you identify any potential conflict of interest. You can find a complete list of questions to ask a financial advisor in our guide for investors with $10 million or more.
Asking specific questions can allow you to determine how the wealth manager communicates, along with their area of expertise, and if they're right for you. The key is to ensure you comprehend their responses, and in case you don't, feel free to ask follow-up questions.
Last Few Words
At Pillar Wealth Management, we have been providing wealth management services to high net worth and ultra-high net worth individuals for more than thirty years. Based on our extensive experience and expertise, we believe that we are the top wealth management firm that you can opt for. To speak to our team of wealth managers, click here to set up an absolutely free consultation with us.
Related Post