Your Team Of Fee Only Fiduciary Planners Are Here To Help.
Schedule your COMPLIMENTARY consultation with one of our fee-only financial planners.
We will create a custom, all-inclusive financial plan based on your financial goals and personal desires.
Your Team Of Fee Only Fiduciary Planners Are Here To Help.
Schedule your COMPLIMENTARY consultation with one of our fee-only financial planners.
We will create a custom, all-inclusive financial plan based on your financial goals and personal desires.
Financial Planning for Every Stage of Life.
Your financial planning needs change over time as you progress from earning years to the most fulfilling retirement possible. Your team of fee only fiduciary planners Are Here To Help. We can work with you to create a, interactive and personalized financial plan, brought up to date in sync with each stage of your life. Whatever your immediate or long term goals, we have the expertise to provide the clarity and guidance you need. No commission charges from us.
Your Trusted Partners
We have been managing clients' portfolios for over 30 years! We are a team of dedicated Financial Planning Specialists, Fee-only Advisors and Fiduciaries who have your best interests at heart.
Comprehensive and Holistic Advice
We will strategize a Financial plan that aligns with your life and goals. We take an overall view of your finances and define a clear plan using a proactive approach.
Unbiased, High Confidence Financial Planning
At PillarWM (a fee-only financial planner), our Financial Planners will offer you high confidence, unbiased financial services which will go a long way in helping you secure your future.
You deserve peace of mind that you're on the right track and
in the hands of a team who deeply cares.
Financial planning is much more than just numbers.
It's LIFE PLANNING!
Your team of fee only fiduciary financial planners is dedicated to helping you create a financial plan and investment strategy that allows you to live your best, most meaningful life — now, and in the future.
What Can You Expect?
1. Strategies and recommendations for maximizing your retirement income while maximizing portfolio performance and minimizing losses.
2. Fully custom retirement plans to help you achieve your long-term financial goals in a manner that suits you the best.
3. Transparent fees which encourage our clients to reach out to our retirement planners as frequently as they need to, without extra charges.
4. We will help you execute advanced retirement planning strategies with the confidence of someone with decades of experience in this area.
At PillarWM, we possess 64+ years of combined experience providing fiduciary financial planning services to Emerging Investors, Multi-Generational Families, Entrepreneurs & Business Owners, Individuals in Life Transitions, Retirees and Pre-retirees. Our wealth advisors have helped 1000s of individuals overcome challenges related to financial planning.
Meet Pillar Wealth Management's Team
Our clients, at Pillar Wealth Management, can achieve clarity and confidence for their financial investment needs with the aid of our fee only financial planning experts. It is centered on assisting you in being who you want to be, doing what you want to do, spending time with the people you love, while protecting you from any monetary uncertainties that life may throw at you.
64+ Years of Experience
Meet the Founders of Pillar Wealth Management.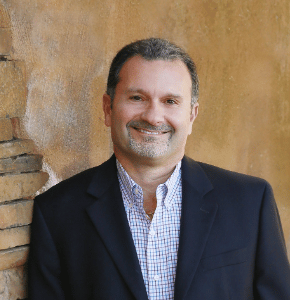 Hutch Ashoo
Founder of Pillar Wealth Management LLC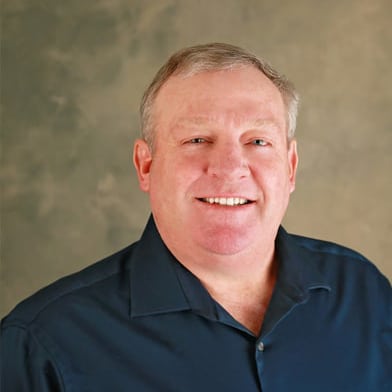 Chris Snyder
Co Founder of Pillar Wealth Management LLC
Our co-founders, Hutch Ashoo and Chris Snyder, have 64+ combined experience in helping create a boutique firm to help emerging investors, multi-generational families, entrepreneurs & business owners, individuals in life transitions, retirees and pre-retirees.
They became business partners in 1988 as owners of Pillar Financial Services, Inc. and when they agreed to become Independent Fee-ONLY Fiduciary advisors to their clients, without the conflict of commissions, they shut down Pillar Financial Services, Inc. (which was a broker dealer collecting commissions) and started Pillar Wealth Management, LLC. in 2008, a fee-only registered investment advisory firm.
Hutch and his co-founder Chris Snyder are published authors of several books including The Art of Protecting Ultra-High Net Worth Portfolios and Estates, Beyond Wealth: Finding the Balance Between Wealth and Happiness, and Improving Portfolio Performance for Multi-Millionaires along with several others. They have also co-authored various white papers and reports related to wealth management strategies and solutions.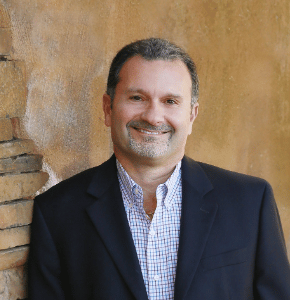 Hutch Ashoo
Founder of Pillar Wealth Management LLC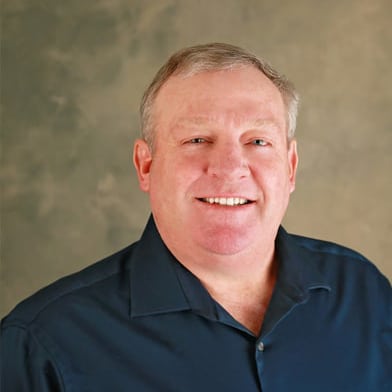 Chris Snyder
Co Founder of Pillar Wealth Management LLC
Featured On

Frequently Asked Questions
An independent and unbiased financial planner, with no products to sell, can position you in better yielding investment vehicles with little to no additional risk while saving you thousands of dollars in fees and taxes. Independent and unbiased financial planners will lead their advice with a comprehensive plan to achieve your life-long financial objectives. 
There is an art to investing your portfolio and generating income for life while maintaining a high level of confidence that you won't run out of money. We promise to apply our extensive and comprehensive 30+ years of experience, helping clients retire, to your retirement planning..
A retirement planner can advise you on the optimal time to start collecting Social Security payments, the best pension distribution options, and how to generate income from your portfolio with a high degree of confidence that you won't run out of money. .
At Pillar Wealth Management, your retirement planner will guide you on how much retirement income you can reasonably expect to receive and what withdrawal rate is right for you when generating income from your portfolio. 
At PillarWM we will also advise you on how to organize your investments to lower taxable income while sustaining your lifestyle.
To hold confidence or trust is to be a fiduciary. A financial services sector expert who serves customers has a fiduciary duty to put those clients' needs and interests ahead of their own. While regulated and licensed, stockbrokers and insurance agents do not have a fiduciary duty to their clients. Only the "suitability standard" must be met by the recommendations they provide (i.e. they can sell you commission-based or expensive products that serve them first yet are suitable for your investment needs).
At Pillar Wealth Management, we are Fiduciary based Financial advisors who will provide you with unbiased financial advice and will only have your best interests at heart. We have no products to sell or investments to pitch.
Your planner can assist you in creating a systematic withdrawal plan to get monthly income from your investments in retirement. The amount you withdraw will depend on how much money you need to complement Social Security and other sources of income, such as pensions. You might also be required to make an annual withdrawal from some of your accounts due to Required Minimum Distributions.
It is worthwhile working with a retirement planner since they have the expertise to advise you on managing your assets to maximize your retirement income and meet your financial goals.
PillarWM is 100% fee-based. If we are dealing with a highly interested financial planning candidate, then we will not charge for the first 30 minutes of consulting with them. Once the prospect agrees to hire us, we are 100% transparent with the annual percentage we charge for portfolio management. Pillar's very simple annual percentage fee includes our financial planning services and encourages our clients to call us anytime they have questions because there isn't an extra charge for such consultations. The fee percentage depends on the value of the clients' portfolio value and ranges from 0.27% to 1.6%. The higher the value, the lower the annual percentage. Some firms charge additional fees for comprehensive financial and retirement planning, of between $1,500 and $15,000, but we don't. With many other firms once your plan is completed and accepted, you then end up paying them commissions for products to invest in or an annual recurring fee to manage your portfolio. At PillarWM we choose to lead with a complementary financial plan since this financial plan is the only way we know of for guiding you to a secure and comfortable future.