Morgan Stanley Wealth Management
Morgan Stanley is a multinational financial institution that caters to investors who want both growth and financial security. It is headquartered in New York City and has offices in more than 42 countries. The company hires more than 60,000 employees all over the world.
Clearly, Morgan Stanley has a strong brand and a global presence. Morgan Stanley has 3 major segments of businesses, institutional securities group, Morgan Stanley wealth management, and investment management.
If you are thinking of working with a wealth manager and happen to have $10 million or more in investable liquid assets, then we highly encourage you to check out this guide on choosing the best financial advisor.
We Are Different Because We Are Laser Focused On Helping You Achieve Financial Serenity Through Our Proven Comprehensive Goals-Based Planning & Investing Strategies.
The biggest Financial Planners' Mistake That Will Hurt Your Financial Security!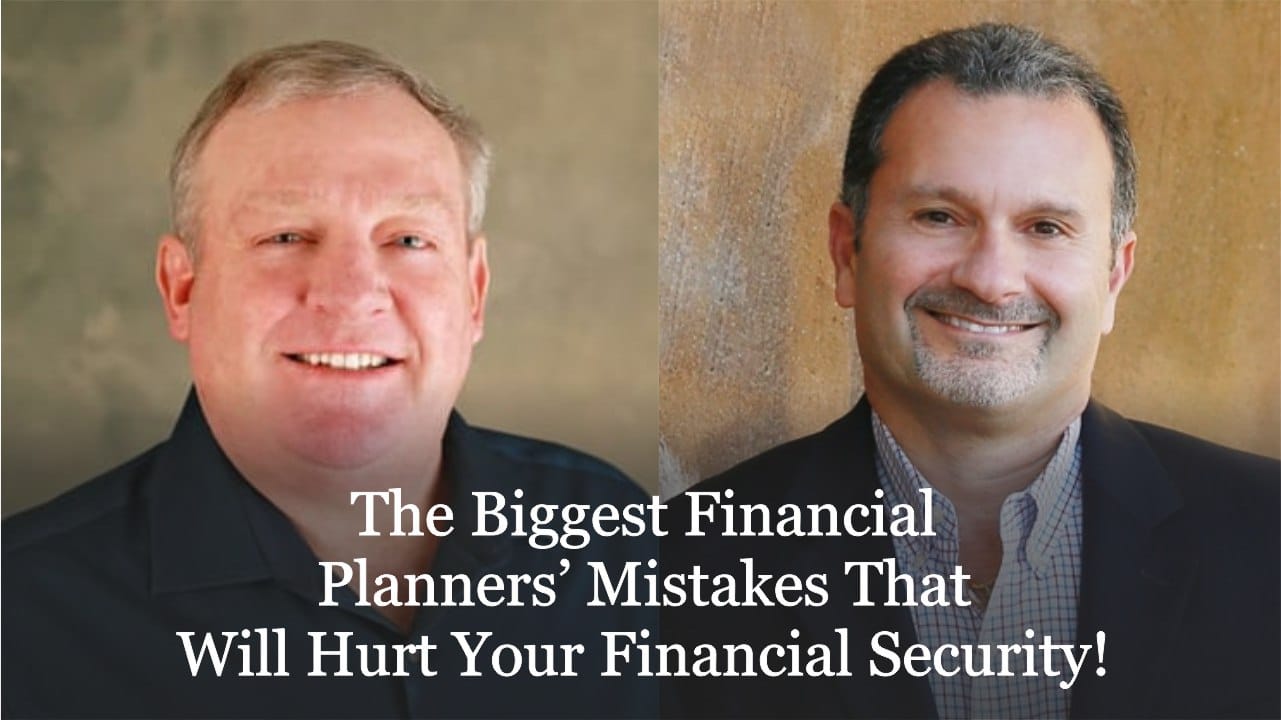 How To Find Your GO-TO High Net Worth Financial Planner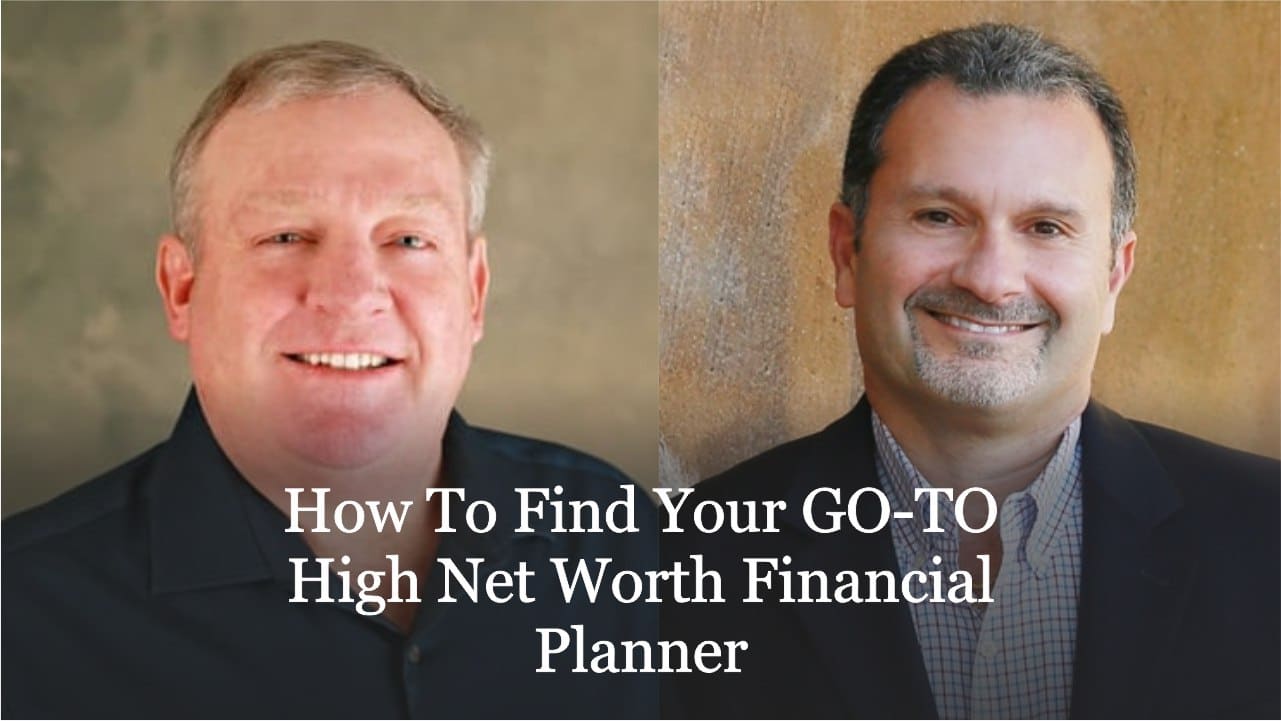 How Pillar's High Net Worth Financial Planning Process Is Different

Multi-Family Office For Ultra-High Net Worth Families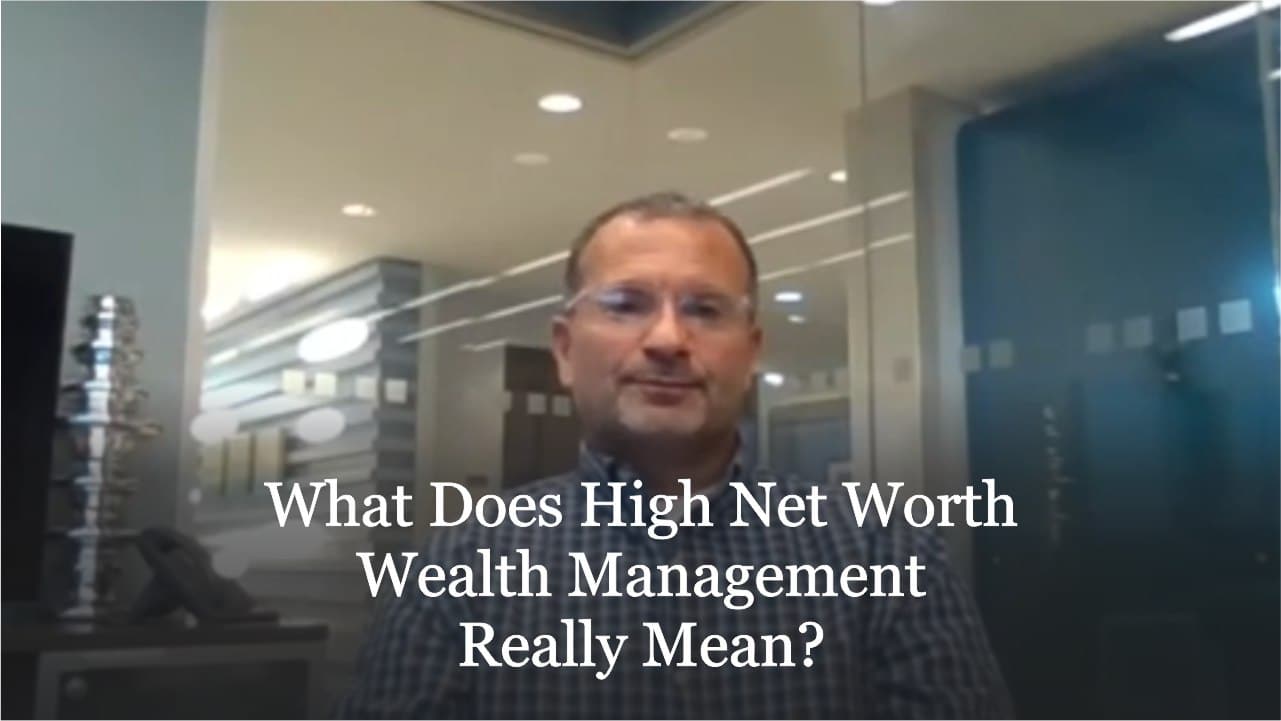 Founder & Managing Member Pillar Wealth Management

You read Morgan Stanley's name quite frequently when there is an acquisition or a merger. The company's investment banking division has worked on some high-profile deals.
The company is a huge Wall Street firm and was formed as a joint venture between Wall Street stalwarts JP Morgan and Citigroup. Being a listed company, Morgan Stanley's management is answerable to its clients as well as its shareholders. This is a key factor that distinguishes the company from a niche wealth management firm like, say, Pillar Wealth Management, a firm that offers wealth management services to individuals and families with $5 million to $500 million in investable liquid assets.
Wanting to work with a wealth manager as opposed to handling your own finances is a major decision. Choosing the best wealth management firm for your needs is also another significant decision. It requires some insights as to how the different wealth management firms operate.
To make things easier for you, we decided to this following article for you. It covers Morgan Stanley wealth management background, some tips for finding the right financial advisor, and Morgan Stanley wealth management awards and recognition. We will also look at Morgan Stanley wealth management brokerage partnerships.
Morgan Stanley provides a range of financial services for individuals, businesses, and institutions, including trading, investment advice, business succession planning, and estate planning.
According to Investopedia, globally, Morgan Stanley is consistently highly ranked in mergers and acquisitions and initial public offerings (IPOs). The firm employs over 60,000 people worldwide.
Morgan Stanley Wealth Management provides customized and personalized wealth management services including asset management and monitoring, retirement and estate planning, and more.
Barron's Top 100 Financial Advisors include 42 Morgan Stanley advisors. According to Investopedia, Morgan Stanley is consistently highly ranked in M&A and initial public offerings (IPOs).
In 2020, Morgan Stanley was ranked by Forbes as having the top wealth advisors. It was ranked by Euromoney as the world's best bank for financial institutions in 2020.
The company's income is mainly from institutional securities, wealth management, and investment management, institutional securities being the biggest, with earnings of $25.9 billion in 2020.
Morgan Stanley is ranked #61 on the Fortune 500 list and has more than $1.50 trillion worth of assets under management. Its revenues increased 26.6% year-over-year to $58.27 billion.
According to Smartasset, the maximum annual rate is 2.50% of the value of the assets under management. The maximum fee for a financial plan is $5,000. Other charges will vary by program.
As of 2016, Morgan Stanley has 3.5 million wealth clients. The bank is interested in growing its number of clients as well as capturing more of each client's "wallet," as reported by Reuters.
As an individual investor, you can open an account with $5,000. As your need for financial services increases, so will the account minimum, up to $5 million for Private Wealth Management.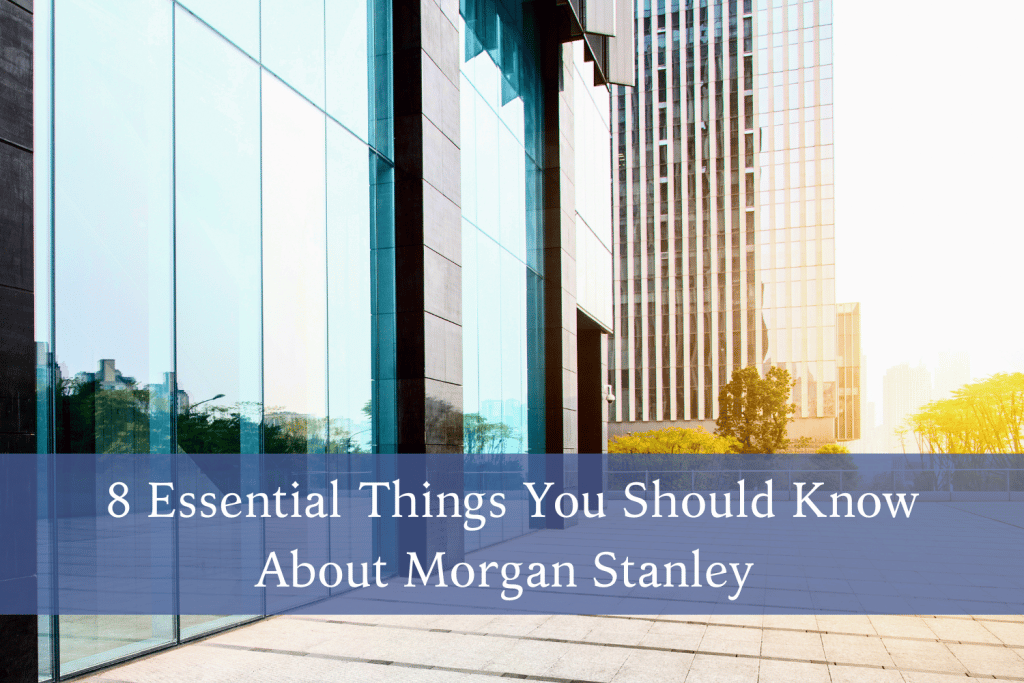 8 Essential Things You Should Know About Morgan Stanley
1. Morgan Stanley Wealth Management Background
Morgan Stanley was founded in New York City in September 1935 and joined the New York Stock Exchange in 1943. One of its founders, Henry Morgan, was J.P. Morgan's grandson. The firm opened offices in several European countries and in Asia during the 1980s and entered China in 1995. It merged with Smith Barney in 2009, becoming Morgan Stanley Smith Barney. The firm changed its name to Morgan Stanley Wealth Management in 2012, while the brokerage business continues to operate as Morgan Stanley Smith Barney.
2. Morgan Stanley Wealth Management Brokerage Partnerships
As a broker-dealer, Morgan Stanley Wealth Management operates under the name Morgan Stanley Smith Barney. As a broker-dealer, Morgan Stanley will trade on the stock markets on behalf of its clients/investors.
Testimonial From Satisfied Clients
3. Morgan Stanley Wealth Management
Morgan Stanley wealth management provides custom wealth management solutions for institutions and high-net-worth individuals and families, sports and entertainment professionals, and business professionals living outside the US.
With a Morgan Stanley wealth advisor, each client receives customized advice and personalized wealth management services to preserve and grow their financial capital today and for the future.
As an investor, you can find a Morgan Stanley financial advisor by using the search function on the firm's website.
4. Is Morgan Stanley Wealth Management Fiduciary Fee-Only?
Morgan Stanley does not have a fiduciary duty to its clients. However, its advisors who have certain professional designations, such as CFP, will have a fiduciary duty to their clients.
5. Wealth Management Services
According to the firm's website, Morgan Stanley offers financial advisory services in the areas of charitable giving, estate planning, general investment advice, divorce finances, retirement planning, tax planning, and inheritance and wealth transfer planning.
6. Investment Philosophy
Morgan Stanley aligns its investment philosophy with its five core values: "Do the right thing, put clients first, lead with exceptional ideas, commit to diversity and inclusion, and give back." The firm's values inform everything its employees do each day.
Moreover, Morgan Stanley's investment philosophy is founded on the idea that a range of approaches can produce robust returns on clients' investments while pursuing environmental, social, and governance (ESG) goals. Four areas of focus for sustainability are decarbonization, waste reduction, diversity and inclusion, and work opportunity.
7. Wealth Management Fees
Depending on the relationship between the client and Morgan Stanley, the firm may be compensated by asset-based fees, commissions and markup, and other charges.
For investment advisory services, clients are usually charged asset-based fees depending on the value of the assets in the account at the end of the previous month.
Through LifeView® Advisor and LifeView® Personal Wealth Advisor, your financial advisor (FA) will work with you to evaluate your goals and develop an investment strategy to meet those goals. FAs will charge a minimum of $250, up to $5,000 per client. FAs with certain professional designations can charge up to $10,000 if assets in a LifeView Plan are over $5MM.
8. Client Types and Account Minimums
Morgan Stanley provides financial services to individuals, businesses, and institutions through a variety of programs with different account minimums.
In the domain of wealth management, Morgan Stanley's Private Wealth Management accounts require a minimum of $5 million in investments at Morgan Stanley.
Morgan Stanley's Global Sports & Entertainment is dedicated to serving the unique needs of professional athletes and entertainers. Each client may have his or her own account minimum. Access Investing is Morgan Stanley's robo-advisor service and has an account minimum of $5,000.
Tips for Finding the Right Financial Advisor
There are a few tips for finding the right financial advisor that we would like to offer as you may find an error in deciding ones. However, before we do that, you must take the first step of self-introspection. As we have discussed in this short guide on 5 critical shifts needed to maximize portfolio performance for investors with $5 million to $500 million in investible assets, knowing what you want out of your wealth management engagement is crucial. Once you know why you want to work with a wealth manager and what areas area priority, you can then access the best wealth management firms that fit your needs.
You can begin your search for a top wealth manager by going online and looking for wealth managers near your area. You can also browse the websites of the big brand-name firms. If you want a more personalized experience with a customized solution, then a niche firm may work out well. While exploring a wealth management firm, check the list of services it offers and what expertise it has. Looking at things like the amount of experience and the client profile is also very important. Almost every wealth management firm has a minimum account size that it works with.
One great way to find promising wealth managers is to speak to the people you know. Your colleagues at work, your relatives, friends, and people in your personal network may already be working with a reputed wealth management firm. Your own folks will also give you an honest opinion of their experience. Glossy testimonials on websites often show the best side of a wealth management firm. However, you want to know all the ins and outs of working with a particular firm. You can also speak to Pillar Wealth Management about its offerings.
A few words about Pillar Wealth Management
Pillar Wealth Management has been mentioned multiple times in this guide. It is a niche firm that is taking only 17 new clients this year. The low client count allows the firm to go in-depth with each client and offer highly personalized wealth management. By personalized, we mean custom wealth plans, regular monitoring and updates, and our unique stress testing of portfolios. We use more than 100 years of market data to simulate 1,000 scenarios that can pose a risk to the achievement of the financial goals of the client. With our technology, you can make accounts by register your email address, and connect them with your credit cards to monitor the usage.
Pillar Wealth Management also places special emphasis on costs. In fact, it makes a commitment that might be unique in the wealth management industry. Pillar Wealth Management team commits to saving its clients $100,000 for every $10 million that it is asked to manage. The firm does not simply talk about saving costs. It actually acts on the principle and commits to achieving it.
Hutch Ashoo and Christopher Snyder are the expert founders of independent, fee-only, and fiduciary wealth management firm Pillar Wealth Management. If you would like to speak with them or simply ask any questions about how custom and trusted wealth management advice is offered to high-net-worth individuals with $5 million to $500 million in investible assets, visit the website and feel free to start a conversation.
The wealth management industry has two main compensation models. First is a fee-only model where, as the name suggests, the wealth manager is only paid a fee. The fee is usually a fixed percentage of the total liquid assets of the client that the wealth manager is handling. 1% of the total assets under management is a common amount.
The other compensation model is a fee-based one. Here, in addition to the fees, the wealth manager can also earn commissions from products that a client purchases/invests in. For example, if a client invests in a specific mutual fund or buys a specific insurance policy, then the wealth manager gets a commission from the product company for "aiding the sale" of that product.
While there is nothing wrong with getting paid to bring in new business, there may be a possibility that the wealth manager gets motivated by the commissions and, in the process, ends up recommending a product that the client does not really need. Some big Wall Street firms have asset management segments and the advisors of such firms may be motivated to recommend its products instead of better competitor products.
To be 100% transparent, we published this page to help filter through the mass influx of prospects, who come to us through our website and referrals, to gain only a handful of the right types of new clients who wish to engage us.
We enjoy working with high net worth and ultra-high net worth investors and families who want what we call financial serenity – the feeling that comes when you know your finances and the lifestyle you desire have been secured for life, and that you don't have to do any of the work to manage and maintain it because you hired a trusted advisor to take care of everything.
Related Post