Wealth Management Near Me: 7 Questions to Help Narrow Your Search for High Net Worth Financial Planning
For solving some problems, such as finding "wealth management near me," getting it right the first time is all that counts. When it comes to securing your financial future through wealth management, the single best thing you can do is to get and read our free ultimate guide for investors with $5 million to $500 million liquid investable assets, 7 Secrets to High Net Worth Investment Management, Estate, Tax and Financial Planning.
The ideal "wealth management near me" for high net worth families will be one that can deliver the financial planning, tax minimization, estate planning, and investment management that you know will provide you with lifelong financial security.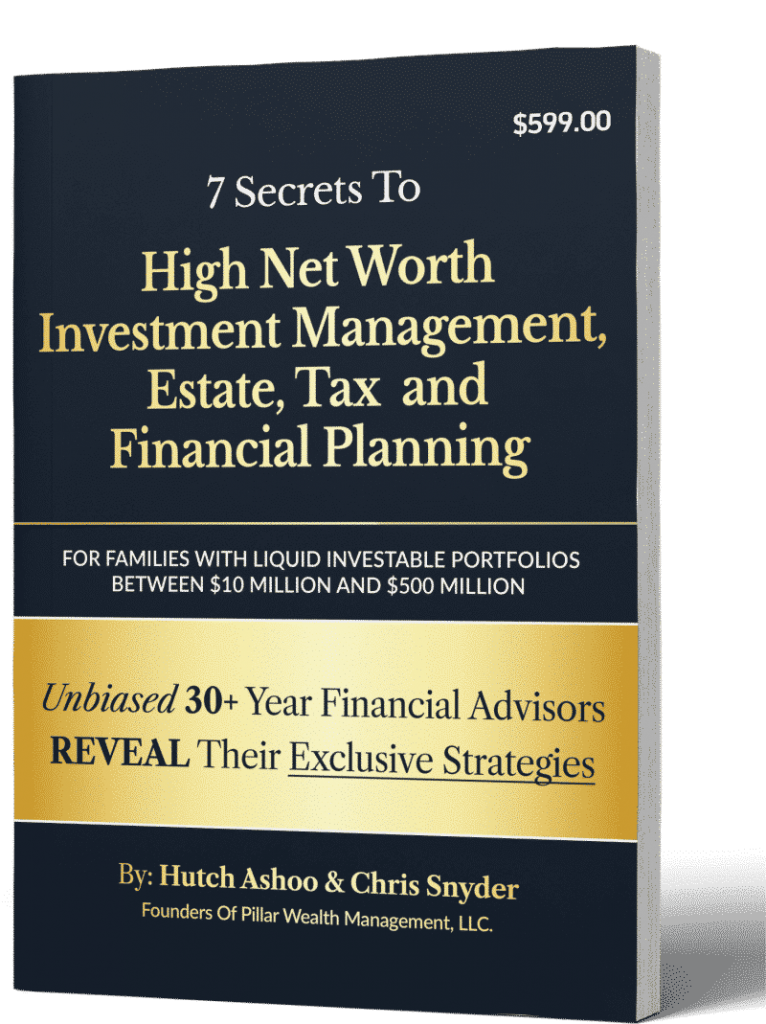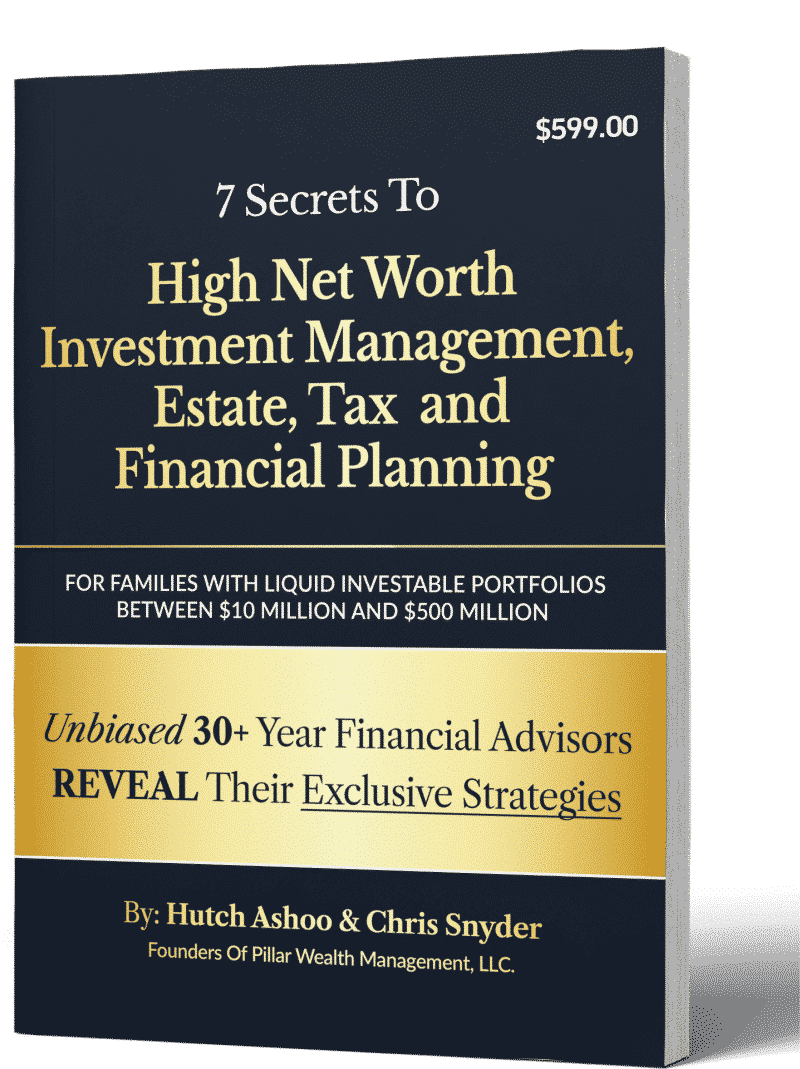 STRATEGIES FOR FAMILIES WORTH $5 MILLION TO $500 MILLION
7 Secrets To High Net Worth Investment Management, Estate, Tax and Financial Planning

The insights you'll discover from our published book will help you integrate a variety of wealth management tools with financial planning, providing guidance for your future security alongside complex financial strategies, so your human and financial capital will both flourish.
Clients frequently share with us how the knowledge gained from this book helped provide them tremendous clarity, shattering industry-pitched ideologies, while offering insight and direction in making such important financial decisions.
This article presents seven questions you can use to start narrowing down your search for the right "wealth management near me." However, because just about everything can be done remotely these days, there isn't a huge benefit for most people to be living close to their wealth management firm's offices.
After going through this article, you'll have a better grasp on how working with firm providing "wealth management near me" will benefit you, and what to expect when you find the right wealth management services for your family.
If you are an ultra high net worth investor with $5 million or more in liquid assets, we strongly encourage you to get our free guide and explore its 7 secrets. At PillarWM, we possess more than 60 years of combined experience as fiduciary wealth managers and financial advisors. We work exclusively with high net worth and ultra high net worth families and individuals who have $5 million to $500 million in liquid assets. Click here to book a free consultation with us.
1. What is "wealth management near me"?
There are various levels of investment advisory services performed by firms that help you invest your money. You can turn to a Robo-advisor, find wealth advisors, financial advisors, or use the services of an investment adviser. The type of advisor you turn to usually depends on how much or how little you would like to manage your investment portfolio.
So, what's the difference between these firms, and when should you go with a financial planning expert? Robo-advisors provide investment management services with minimum human assistance using algorithms that help you select investments.
Before you choose the services of any "wealth management near me," ensure that you read the agreements properly. Study every information diligently. Seek credible advice from other financial advisors, speak to the president about your plan. Read what other clients say.
Then, there are investment management firms/brokers. Investment brokers are the people and institutions that purchase securities, stocks, and bonds from exchanges for their clients. In return, they earn a commission on every sale. However, they don't provide a range of financial services like wealth managers. They focus more on implementing an investment strategy that will help you increase your wealth.
A firm that provides "wealth management near me," is usually comprised of financial advisors that are Registered Investment Advisors (RIAs). These financial advisors provide a full range of financial and investment services so that you can grow your wealth. If you want a professional financial advisor to give you advice on all aspects of growing, maintaining, or managing wealth to meet your goals, or you want total hands-off management of your investment portfolio, financial planning, retirement planning, and the likes, then you'll want to work with a wealth management company.
Contact PillarWM at the office or online to access the best wealth manager in Washington DC, Virginia, or any other area in the US. You will realize that living life as a wealthy individual is more peaceful and stress-free than you thought. Your goals will become our goals; that way, we can solve your financial situations using your philosophies.
To get more information and advice on finding the right "wealth management near me," click here to read our exclusive guide for high net worth and ultra-high net worth investors. You can contact us at our office near your area or reach us through our easy-to-use website with smooth navigation.
2. Why work with a Registered Investment Advisor instead of an Investment Broker?
Aside from the level of financial services you'll achieve using a different investment adviser each time and the experience they have acquired from working with several clients, there are several reasons why "wealth management near me" might be best for you. Let's start with the difference between an RIA wealth manager and an investment broker.
You probably recognize some of the financial companies that are considered "big" in the United States. These companies employ investment brokers to purchase stocks, mutual funds, and ETFs on behalf of their clients. Two significant differences between these investment brokers and financial managers are:
Whether these advisors have a fiduciary duty to act in the client`s best interest, and
How these advisors are compensated.
For a financial advisor to become an RIA, they register with the Securities and Exchange Commission (SEC). They agree to the US Investment Advisors Act of 1940 and thus must either act within your best interest when purchasing or advising you to purchase certain securities or make full disclosure on all material conflicts of interest before making any changes to your holdings.
Investment brokers, on the other hand, do not have a fiduciary duty. Although there's a new rule called Regulation Best Interest being enforced June 30th, 2020, where a broker legally needs to do what's in the client`s best interest when suggesting certain investments, there's a lot of room for interpretation on what it means to act in your best interest. Even after the rule passes, brokers can still make recommendations of securities that earn them a larger commission if they disclose exactly how they'll profit from your financial decisions.
This brings us to our second distinction between working with a financial advisor versus an investment broker. We'll get into the nuance of financial advisor compensation shortly when we discuss the strategies of managing finances that different firms use. But generally, you can estimate that a wealth manager who provides "wealth management near me" earns somewhere around 1% of your investment portfolio's value per year. As you can tell, with this compensation method, it's in your wealth manager's best interest to ensure that you are growing or maintaining your level of wealth.
In contrast, broker-dealers who provide "wealth management near me" earn compensation differently. Investment brokers suggest securities based on your current needs at the time and will earn a commission depending on which investments you purchase. Let's say that you decide to purchase an investment solution based on their input, resulting in less growth in your finances. Although you might assume that the broker will be compensated less because your investments didn't match the market returns, they might actually make more off commissions because you decided to purchase one investment over another.
People usually decide whether to go with an investment adviser or top financial advisers when considering their exact financial needs and goals. Wealth managers providing "wealth management near me" are better suited to offer a range of services, while investment brokers suggest securities by focusing on a small part of your financial life. When you need to know how to invest for retirement, an investment broker can help with that.
But, if you need assistance on asset accumulation, retirement planning (as a retiree), and estate planning, you're much better off working with a single financial advisor, providing "wealth management near me," who can help you with all aspects at once. At PillarWM (rights reserved), we offer comprehensive solutions regarding managing your assets. To learn more about how we do this, order a free hardcover copy of our book, The Art of Protecting Ultra-High Net Worth Portfolios and Estates – Strategies For Families Worth $25 Million To $500 Million.
3. What services do wealth managers/wealth advisors offer to their clients?
Financial advisors are full-service financial planners that offer a wide variety of services to their affluent customers. Here are some areas that your financial advisor can assist you with:
Investment management for the accumulation of assets.
Retirement planning for the long-term or immediate future.
General financial advice, like whether that car loan is really worth it.
Tax planning to lower your tax liability this year and for future years.
Estate planning and methods for transferring estates to family.
financial planning
Insurance planning using insurance solutions that help protect your assets and income.
And many other areas such as debt management, family education planning, legal assistance, and business planning.
Let's say that you have a simple financial question like whether it's in your best interest to purchase a home or rent a property. The wonderful thing about your financial advisor is that they're available for a one-on-one conversation about any non-financial questions that you have. Using a financial advisor might be more costly than using a traditional investment brokerage, but you'll end up getting better client service from your financial manager in return.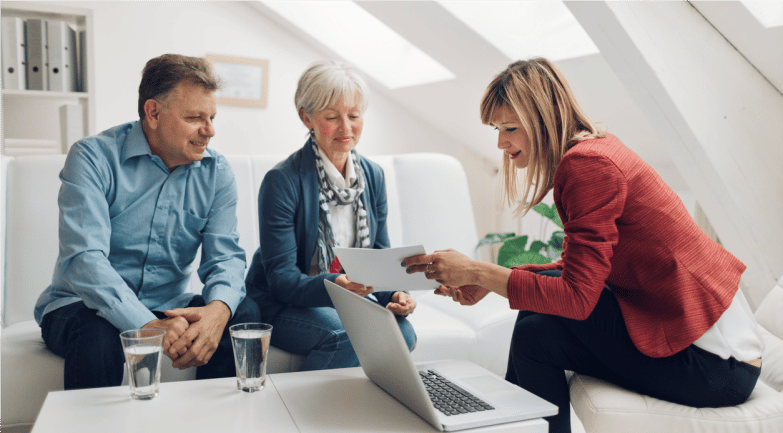 4. When is the best time to hire an investment firm/financial advisor?
Some of the most popular questions that top financial advisors receive are: When is the best time to hire an investment firm, and when is the best time to transition to a firm providing "wealth management near me"? Like many questions regarding managing finances, that choice really depends on where you are in life and whether you enjoy handling your own finances and investments.
As people transition throughout their careers, money management becomes more complex. When you land your first career, you'll probably only need to max out your 401(k) and manage a simple financial plan. However, as your children get closer to college-age, you purchase your first home, and you start reaching retirement age, your finances will become more complex.
Whenever you want to prepare for major life stages and ensure financial security for yourself and your family, it'll be time to hire a financial advisor. There's no worrying about where to place your assets for accumulation and growth with a financial advisor. Instead, you can focus on a career you love, taking care of your family, and the other things that bring you happiness. Your investment advisor at a firm providing "wealth management near me" will help you create a plan to meet your upcoming life goals and ensure that you're ready to tap into your investments when the time is right.
To understand how this works, click here to read our guide on the 5 critical shifts that contribute to a successful retirement.
5. How do wealth management companies differ in investment management?
Before discussing a question like, "Which firms provide the best wealth management near me?" and deliver the best investment products, it's important to grasp two significant differences between management firms. First, you'll want to know if specific "wealth management near me" will work with you based on your investment portfolio's number of assets and take you through the wealth management process with expertise.
Second, you'll want to know the different strategies that financial advisors use to grow your investments. Without understanding the distinctions between different firms providing "wealth management near me," you risk selecting the wrong firm that employs a strategy that doesn't meet your needs. Likewise, you might waste time researching financial advisors that don't offer financial services to people in your current financial situation.
6. Do wealth management companies work with all investors?
You have two types of "wealth management near me" to select from. Although some hybrid firms focus on both types of investors, every firm will generally focus on either retail or institutional investors. High net worth investors have $5 million or more to invest. These clients generally pay lower fees, have more say on who becomes their financial advisor, and can get other preferential treatment from their wealth management advisor.
If you are looking to understand how "wealth management near me" can help these clients improve portfolio performance, click here to read our ultimate guide on the subject.
7. What are the two primary wealth management strategies?
There are two main ways that money management firms manage finances. First are the firms that actively perform "wealth management near me," such as managing investments. Financial advisors that take an active approach will buy and sell investments to flip securities. Active managers believe that by timing the market instead of buying and holding securities, they can achieve better returns.
The second type of "wealth management near me" will opt for a strategy that has a more passive approach. Instead of managing resources for you, a passive financial advisor will create an investment plan for you to follow. After building a plan with your financial advisors at "wealth management near me," who manage risk while considering your goals, you'll be able to manage your own portfolio from there. Your finance manager will mostly be available to make recommendations and educate you on new opportunities to meet your goals.
So, how does compensation compare active and passive financial advisors? Active companies providing "wealth management near me" can be more costly, especially when considering taxes incurred due to trading. They're actively buying and selling investments in an attempt to maximize your returns, and therefore you'll pay more service fees and transaction costs. Conversely, on average, passive financial advisors at "wealth management near me" charge 1% of the assets being managed per year.
If you're a high net worth individual, you can negotiate a lower fee (in our case, we lower the fee to $10 million). If you fall into this category, we recommend you read our guide on finding a financial advisor.
Now that the question of when is the best time to hire an investment firm providing "wealth management near me" has been answered, and you're aware of how financial management companies work, it's time to talk about specific firms in your area. Let's discuss the top financial management companies in the U.S. and finally explain how to find the best financial advisor near me.
How to find the best financial services/wealth management near me
Finding good financial advisors or "wealth management near me" doesn't need to be difficult. If you're wondering how to find the best financial advisor/financial services near you, consider starting to search for intelligent articles like this one. Then start searching with your current network and determine which services each wealth management firm offers, how they're compensated, and what credentials each manager has. Finally, decide based on who provides the top services that you currently need or expect to require in the future.
To ensure that we are on the same page, you can get to any team member either online or at our office for information regarding our services and our expertise in delivering "wealth management near me" to our client base.
Hutch Ashoo, our founder and president, is a wealth management advisor who has been in the business for many years, offering nothing but the best financial services to younger individuals and retirees. Both Hutch and PillarWM President Chris Snyder (a wealth management advisor), have bountiful experience in delivering financial services. Between these two individuals are over 60 years of experience, helping each client meet their goal.
Hutch and Chris are just one phone call away from offering you the best service you have ever received in this field. They don't rely on their knowledge alone. They refer to some other professionals in the field that can help their client meet their financial goals. As someone who wants to have their investment in safe hands, PillarWM is the company to hire for "wealth management near me."
We serve several areas and communities all over the United States, including Washington DC, Virginia, New York, and any other area you can think about.
Take the Next Step – Schedule an Introductory Call
Finding the right financial services and "wealth management near me" in the United States is an important but difficult consideration. Selecting the right professionals can impact your retirement, estate planning, financial planning, and more. Take enough time to consider the finance management firms in your area, ask for recommendations, and conduct your own research.
After determining your options and the services you need, you'll be able to make an informed decision and find a firm that matches your current and future needs.PillarWM.com (rights reserved) offers custom, sophisticated, and trusted financial advice to high net worth and ultra-high net worth clients with between $5 million and $500 million of investable assets. Our expert founders understand the complex paradigm of investing and planning and can provide you with the advice you seek. Navigation on our site is as easy as pie, making it comfortable to contact our client service team for information about our services. We can be your go-to "wealth management near me."
To be 100% transparent, we published this page to help filter through the mass influx of prospects, who come to us through our website and referrals, to gain only a handful of the right types of new clients who wish to engage us.
We enjoy working with high net worth and ultra-high net worth investors and families who want what we call financial serenity – the feeling that comes when you know your finances and the lifestyle you desire have been secured for life, and that you don't have to do any of the work to manage and maintain it because you hired a trusted advisor to take care of everything.
You see, our goal is to only accept 17 new clients this year. Clients who have from $5 million to $500 million in liquid investable assets to entrust us with on a 100% fee basis. No commissions and no products for sale.
Related Post