Retirement Planning Financial Advisor For Ultra-High Net Worth Individuals
A retirement plan goes a long way and the better if you start early. So, if you are looking forward to carefree and relaxed days towards the end years of life, then better tell yourself that" I need to find a Financial Advisor Near Me", and get planning already!
Post-retirement life may turn out to be rather stressful for a whole lot of people. This is because they are burdened with more expenses and no income to compensate for them. For instance, an ailing parent, a child/ grandchild in need of money or even your medical condition are things that could account for added expenses in the post-retirement life.
Wealth management is important because:
1. It will help to source your income in retirement.
2. You can decide on the retirement amount in the future and estimate how much to save now.
3. You cannot depend on your family for financial help.
4. You can have your dream retirement with no tension.
5. There may be financial obstacles in the future.
In this article, we take you through a series of frequent questions being asked about retirement plans and about finding an expert financial advisor near you & its device characteristics. This will give you more ideas into the aspect and help you learn more than Investopedia.
1. When is the correct time to retire?
Every company and organization have their take on the set retirement age of employees. However, it is a fact that there is no "correct" age to retire as such. You can take voluntary retirement or choose to retire on your own at any time from your professional life, provided if you have done your planning well for post-retirement life.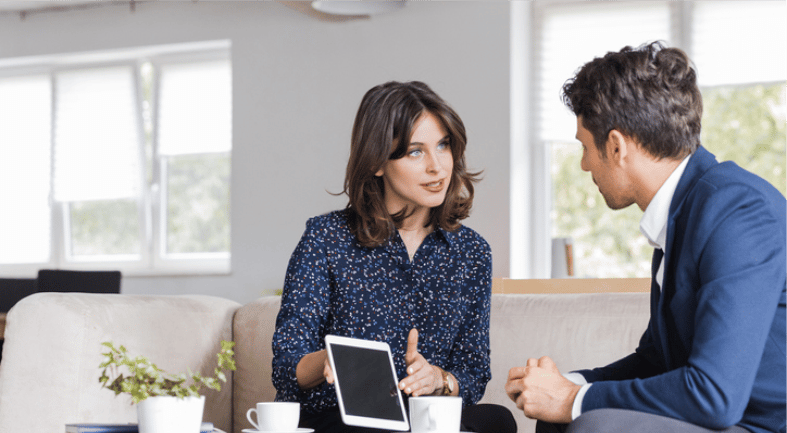 2. When do I have to start planning for my retirement?
The answer is simple, "Now"! Young professionals must start planning their retirement while in the prime of their earning years, as this is the time that you can start investing purposefully and in full potential. The younger you are, the more advantage you have to stay invested for a longer time and hence, reap better returns by the time you retire from your job.
3. How to do my planning?
First of all, you must decide on a corpus amount that you will need in your retirement to follow the same lifestyle that you are leading now. If you have other major financial goals for the future, consider that too. Then, you have to calculate the savings required each month of your working life based on various aspects, such as your current age, current income, expenses, and such.
4. I'm not good at calculating finances. What do I do? Do I need a financial advisor?
Creating an excellent retirement plan requires quite a lot of groundwork to decide on the saving factor for a month. If you are not confident of doing it on your own, you can always choose to find a financial advisor near you.
5. How to find a good financial advisor near me?
Apart from the cost of services that the financial advisor charges, there are other criteria also that you must consider when choosing a financial advisor for yourself. A good financial planner will be versed in the various strategies and techniques in taxes and wealth management in general, especially retirement plans.
The advisor should be a person or a company that is trustworthy and definitely with a good reputation.
6. What services can I avail myself of from the financial advisor near me?
A good financial planner or advisor will be able to guide you in the following areas:
• Decide on the retirement corpus amount you need to have
• To decide what pension distribution choice is best for you
• Identify ways to minimize retirement taxes
• To find out if you have to pay off a mortgage before or after retirement
• If you should invest in stocks and reap benefits later on
• Decide on ways to rearrange your investments to reduce taxable liability
• Find out your health insurance requirements before and after retirement
7. What are the qualifications needed by the financial advisor?
First and foremost, we recommend the financial advisor must be a fiduciary; which means that the person or the firm must have the obligation to act in the best interests of the client. A financial advisor with retirement-specific planning and education is the one whom you must consider while planning your retirement.
8. What are the charges of a financial advisor near me?
The cost of service is an important factor to be considered while choosing the best financial advisor near you. An advisor who unduly charges clients for services is someone more concerned about his wealth management than yours! However, planners will charge you for the kind of services that they offer.
9. How do I do a background check on the financial advisor near me?
Trustworthiness and authenticity are the top qualities that must surpass all other qualifications of the financial advisor. After all, you are going to depend on the advisor with all your finances. Hence, you definitely must do a background check on the financial advisor that you choose for audience insights.
Find people who have availed of their service before and get their feedback on the services.
You can also check online and on social media platforms to get reviews of the financial planner. And most importantly, search and find out if they have been blacklisted by the government or an agency for any reason. Also, don't forget to check with your colleagues and friends if they know anything about the financial advisor.  Access our book The Art of Protecting Ultra-High Net Worth Portfolios And Estates.
10. What are the biggest risks?
Among the many risks that apply to your retirement plans, three main risks must concern you the most.
1. The risks of the stock market failings – Stock market volatilities are more or less unpredictable. But it is worth mentioning that a good financial advisor can work up the pattern and understand where you stand to face the least risks in retirement life.
2. Not being prepared well for longevity – Living for longer years is a good thing indeed. However, if you have not considered the probability that you may live longer than what you have calculated during the planning, then you sure are going to face the consequences later on.
3. Not prepared for taxes – Your financial portfolio must be put forth diversely and in sectors both taxable and not. A good financial advisor will help you generate the most income from the investment that is bound to be tax-free.
11. What happens to the retirement fund if I die before retirement?
If you are married, your spouse will inherit the money unless you have named a beneficiary who is a non-spouse. However, if you are single the money will go to the beneficiary (if you have named one beforehand) or will become part of your estate (if you haven't named a beneficiary beforehand).
12. Is it a good idea to borrow money from my retirement fund to buy a home or start a business?
At first glance, it is not a smart idea to draw money from your retirement fund for any personal needs, including buying a house or starting a business. There are other low-interest loans available now for new entrepreneurs. However, if you are forced to withdraw money from the retirement fund, you must adhere to the rules of paying back according to the schedule, or else taxes and penalties will be incurred.
13. How can I cut down on expenses from my fund in retirement?
Basically, retirement is about living a life from the investments done in the earlier years. Since there is not much active income to be generated during the retirement phase, it is always better to cut down on the expenses. You can choose to move to a lower-cost area, downsize your home, engage in low-cost leisure, and eliminate unnecessary expenses like a second home, extra cars, etc before you retire for long-term care in social security.
14. What are the ways I can invest in my retirement?
A good financial advisor is sure to have a strategic investment philosophy that works in the best interest of the clients. Different advisors have different perspectives on investments. Here are a few of the common philosophies that financial advisors follow.
1. Diversification of the finances.
Some advisors suggest you invest your money in multiple assets with different values. This is relatedly beneficial as it reduces the risks over time and helps to enhance your returns.
2. Some advisors favor investing in schemes that focus on growth more than value. The assets will be subject to risks depending on the stock market and the value may exceed or reduce depending on the market situation.
3. Some financial advisors recommend investing in particular investment schemes stressing the types that are most beneficial for the client. These could be either mutual funds, bonds, real estate, index positions, or others.
4. Some financial advisors rely on the timing of the market and suggest investing your funds accordingly. There is a high risk involved in this method, as the fund value can substantially diminish if the advisor calls the market wrong.
15. Will my retirement investment accounts be reviewed constantly?
Depending on the services that your financial advisor provides, he can choose to review and reposition your retirement investment funds either monthly, quarterly or annually. Usually, financial planners or advisors prepare a financial plan & investment advice in the initial steps of the plannings. Some advisors will update this financial plan regularly.
16. How long will my retirement fund last?
This is probably one of the most difficult questions to answer. To come up with a particular number to decide on the years that the money will last, you will have to do quite a lot of calculations based on how much you will spend in post-retirement, types of medical and other expenses, tax rates incurred then, and most importantly, how long you will live!
Final Verdict
So, these are the top 15 questions that you must keep in mind while performing your planning and financial advisors. Always remember that retirement planning is a process or a journey that will take you afar to a more peaceful and contempt retirement life.
If you are desiring to keep your finances in check now, then better get ahead with your retirement planning or retirement advice right away, as half of your wealth management will get done then!
Suppose you are a UHNW, e highly recommend you to choose credibly and the fiduciaries financial advisor like Pillar WM to manage multiple aspects in your financial life and retirement starting from tax planning, credit cards, financial planning, market research, and many more. Pillar WM is powered by professionals retirement advisors, certified financial planner that will gladly put you up on their priority. Hence, this retirement advisor will help you to secure retirement income, measure ad performance, measure content performance, content profile, and ads profile.
Related Post
Best Financial Planner Near Me – If your wealth has crossed the $5 million mark, you should seriously consider hiring a financial planner. Because…