Financial Planners Near Me
Financial planning is an important part of any business in the modern world. Many are worried about managing your financial investments. Are you concerned too? If you do, then I want you to understand that you're not alone and might need the services of a professional financial planner near you.
Some of the usual questions individuals and businesses ask about investments and wealth include protecting their wealth, diversifying their portfolios, and managing it appropriately to achieve their set financial targets. Where do you go if you require answers to these questions?
Like many, you may end up using google to find solutions when you type in "a financial planner near me," but the answers you'll find wouldn't be enough to guide you in the right direction.
As a wealthy person having assets ranging from $5 million to $500 million, it is vital that you recognize the kind of financial planners near you and how to utilize them to your benefit. If you are a wealthy investor with an investment portfolio of more than $10 million, you should access free material tailored specially for you here.
Our team at Pillar Wealth Management LLC has created this post to give a proper explanation of who a financial planner is, the types of financial planners that are available, and why you need the service of a financial planner. Pillar Wealth Management LLC is a wealth management company that provides exceptional services to wealthy individuals having assets ranging from $5 million to $500 million. You can contact us to schedule a no-obligation consultation call with the co-founders, Chris Snyder and Hutch Ashoo, to know more about protecting your wealth.
Is It Worth It To Hire A Financial Advisor?
You might start to contemplate the worth of hiring a financial advisor. If you're doing so, I think it's best to stop and think about the cost of not hiring one. What are the alternative means of managing your concerned investment portfolio if you do not employ the service of a financial advisor?
The most likely response may be to manage your investments personally. To be honest with you, it's the cheapest course of action, but it can be very challenging. You wouldn't have to make payment to a financial advisor when you manage your investments personally. However, it can have a huge cost when you mismanaged your portfolio due to a lack of experience. That is why most high net-worth people prefer not to manage their investments themselves because it requires an extensive understanding of financial planning and other complex fields.
For an individual to successfully manage their assets and wealth, that person needs to possess knowledge of investment options, estate planning, accounting, tax planning, and fiscal management skills. However, it is better to hire a financial advisor than to do it alone. That's if you want to live a life enhanced by your money rather than focusing on managing it.
Financial Advisor Experience
A good financial advisor should have training and experience in all the fields mentioned above. That is why such individuals can give you long-term professional advice on different areas of your financial life. For more concise information on how to select an outstanding financial advisor for your concerned investment portfolio, get started with our complete guide, The Ultimate Guide to Choosing the Best Financial Advisor: For Investors with $5 Million to $500 Million in Liquid Assets.

The benefits of hiring a financial advisor are often more significant than the costs for wealthy people because they have unique demands. Only a few people understand that extremely wealthy people and multi-millionaires have distinct investments and financial needs. Their needs greatly differ from that middle-class family.
This is why wealthy people are advised not to manage their investments themselves, due to the fact that most advice on the internet is meant for general use cases, which isn't for wealthy persons. For information on wealth management that distinctly applies to a wealthy person, schedule a free, non-obligatory consultation call with the co-founders of Pillar Wealth Management LLC, Chris Snyder and Hutch Ashoo. They will give you all the necessary information and data as regards managing wealth.
Why You Need A Financial Advisor
The obvious question that would come to your mind when contemplating hiring a financial planner near you is, do I really need the service or not? However, the reach of a financial advisor covers numerous aspects of your investment and financial life. The scope ranges from generational wealth planning with insurance to estate and tax planning, investment, and other critical financial topics. The work of a financial advisor is to help you handle these advanced topics to achieve your investment and financial goals.
Below is a list of reasons why you may require the service of a financial advisor:
Ease of Management
It will be easy to manage and increase your wealth when you hire a financial advisor. As a wealthy person, your financial needs will be elaborate and require a variety of services from an average individual. As mentioned earlier, several skills from diverse fields are required to manage your wealth effectively, and you have to possess these skills if you're to manage your wealth personally. Sadly, you need to devote a lot of energy and time to become sufficiently skilled in these fields and to properly manage your wealth. So, it is much easier to hire an expert who has all the necessary skills and let him or her manage your portfolio instead of doing that yourself. Such decisions will save you hours of work, which is better utilized by spending time with your family and researching new business opportunities. If you would like to improve your portfolio performance, the exceptional team at Pillar Wealth Management, LLC., made this resource for wealthy clients, titled Improving Portfolio Performance: The Shifts Multi-Millionaires Must Make to Achieve Financial Security and Serenity. It is a very good resource for people that want to learn what other multi-millionaires are presently doing to expand and maintain their wealth.
Safety
The help of a financial advisor is required in order to make sure the safety of your wealth. You have a liquid asset of $5million to $500million, and there are numerous rules and regulations you need to follow as a wealthy person. Sadly, they are uncommon knowledge that might be unknown to you, and that can put you in legal trouble if you accidentally break them. That is why you need the service of a professional financial advisor. Financial experts, chiefly wealth advisors, have the requisite training and experience to assist you in safeguarding your investments and avoid breaking the law. For example, if you don't have proper knowledge of tax planning, there is a possibility of you making mistakes when filing taxes, and you may wonder why you're guilty of tax evasion when the IRS comes calling. Moreover, you may miss out on a huge tax minimization benefit because you don't have the experience to detect such benefits. There is a high probability that you wouldn't be in such a situation if you had hired an expert financial advisor. Therefore, hiring an experienced financial advisor makes your investment portfolio and finances safer.
Are you interested in learning more about protecting wealth and investment portfolios? Then you should endeavor to get the free hardcover book written by Pillar Wealth Management LLC titled The Art of Protecting Ultra-High Net Worth Portfolios and Estates: Strategies for Families Worth $25 Million to $500 Million today! Our team specifically designed this guide for you, the high-net-worth persons with $5 million to $500 million in liquid assets.
How To Hire Experienced Financial Advisors or Planners?
Now that you know the importance of financial advisors, how can you hire them? It would be of interest to you that several professionals claim to be financial advisors. So, how do you know the one to choose?
Let's review the main types of financial advisors available, and that will let you understand which is best for you.
Certified Financial Planners
Your foremost choice for wealth management is to hire a certified financial planner. A certified financial planner's main obligation is to assist you with investment management services such as developing a concise financial plan, which will help to accomplish your desired investment goals. A plan is crucial for the success of any investment, and this is where a financial planner comes in. A good financial planner will put into consideration your entire investment goals and use the information gathered to build a solid investment plan. The plan created will control how you invest and save for a fixed period.
Having a solid financial plan is a good initial step, but you're likely to face some critical challenges if you reply solely to a financial planner. This is because most certified financial planners give advice best suited for middle-class individuals. The middle-class individuals might lack information about securities and investment opportunities available distinctly for high class individuals like you.
Secondly, some low budget financial planners don't have the power to purchase the securities or investments you require to execute your plan. Rather, you will have to employ the service of a broker-dealer to obtain the assets listed in your scheme. For more detailed information on how to correctly manage your portfolio, schedule a free conversation with the co-founders of Pillar Wealth Management LLC, Hutch Ashoo, and Chris Snyder.
Investment Brokers
This is another financial expert that can efficiently manage your wealth. Stockbrokers are financial experts that efficiently control investment portfolios for their purchaser. This set of people are knowledgeable about certain investments that will help to achieve your investment objectives.
At least, you will need the services of both an investment broker and a financial advisor to execute your investment plans and achieve your desired goals. The combination mentioned above can help your financial plan and produce an investment portfolio that will follow the plan's guidelines.
If you desire to improve your portfolio performance, our team at Pillar Wealth Management, LLC., created this resource specifically for wealthy clients, titled 5 Critical Shifts For Maximizing Portfolio Growth Strategies For Families Worth $5 million to $500 million. This guide will reveal the shifts that your investment portfolio must go through in order to grow.
Nonetheless, there is an elemental risk when you employ more than one financial expert to manage your considerable wealth. This is because you will have to go an extra mile to find experts who understand you and work well together. The whole team is at risk of breaking down if you can't achieve this.
Wealth Managers
A wealth manager is the last choice of managing your wealth. Wealth managers are experts that specialize in efficiently managing wealth for wealthy people. A good wealth advisor will function as both an investment broker and a financial planner. He or she may provide even more financial services as may be applicable. The main reason wealth managers are best suited for managing wealthy clients' concerned investment portfolios is because of the fiduciary duty that bounds them.
Fiduciary Duty
Fiduciary Duty means By-law the wealth managers are to offer investment and financial advice based on the clients' best interest. It's significant merit of wealth managers over brokers.
The investment broker is rewarded on commission, which means they reward a certain percentage each time you sell or buy security using them. For instance, your aim in retirement is to invest, then you meet with your stockbroker to explain about assets that can help you increase your investment holdings. Let's say you have a good investment broker; he or she will offer you the best investment, which will help you reach your goal and earn a good commission on its purchase.
Apart from that, what if a different investment offers your stockbroker increased commission, but the investment isn't the best for you? Sadly, there is no agreement that says your investment broker shouldn't recommend such an investment to you. They are free to sell such investment to you as long as it suits you on a broad scale. While we aspire that your investment broker will be truthful to tell you the most suitable financial products.
The situation with an income manager differs from that of the investment broker. That is because by law they are bound to give you the best investment guidance according to their understanding. You can always expect your income manager to provide the most suitable investment counseling to achieve your financial targets.
As a wealthy individual with an investment portfolio of more than $10 million, you are likely to have questions about diversifying your financial investment portfolio or safeguarding your portfolio in terms of market uncertainty. Do not hesitate to schedule a free non-obligatory consultation with the co-founders of Pillar Wealth Management, LLC, Chris Snyder, and Hutch Ashoo.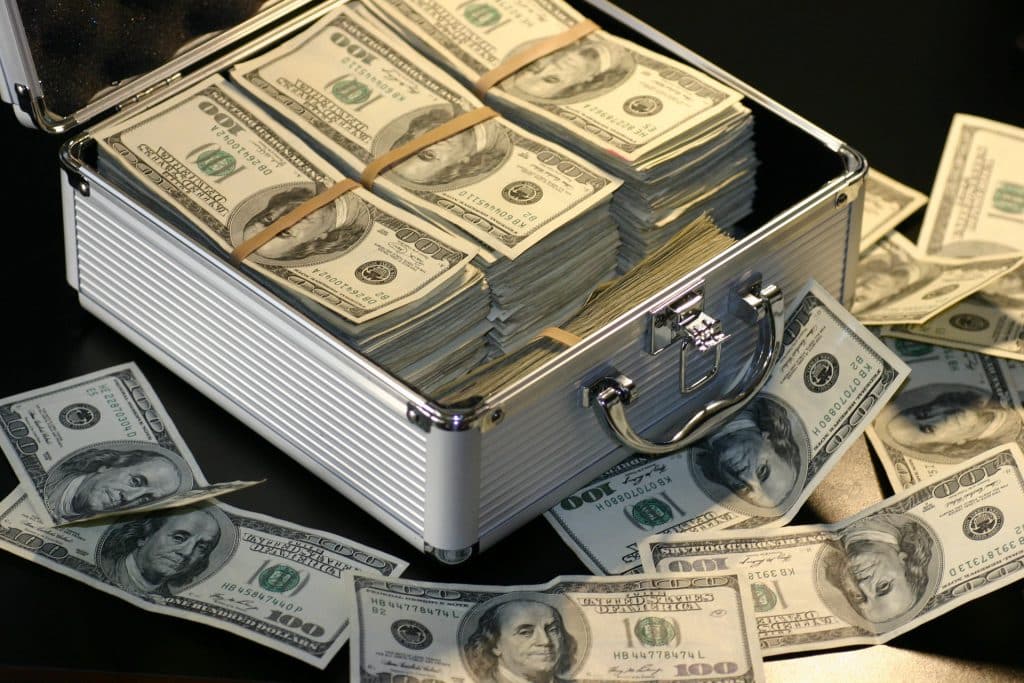 What Pillar Wealth Management LLC as a financial planner can do for a high net worth individual like you
Choosing one from the best financial advisors in your reviews may be tricky. If you require help to choose who is the best match for your unique situation is or a wealth management company with over 30 years of financial management experience to help efficiently manage your considerable assets, consider working with us at Pillar Wealth Management, LLC. Our co-founders, Hutch Ashoo and Chris Snyder provide no-obligation consultations for wealthy people who are in need of wealth management services. Schedule your consultation with our wealth management company today.