10 Questions To Ask Your Wealth Manager And The Answers You Want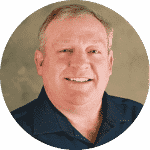 by Hutch Ashoo and Chris Snyder · Updated November 2, 2021 · 8 min read ✦
For anyone with ultra high net worth, the stakes are simply too high to get this one wrong.
Choosing the wrong wealth manager can mean losing tens of millions you wouldn't have lost. It can also mean missing out on tens of millions you would have gained and protected.
And you know that. You know what's at stake, because it's your money. You earned it, and you want it to serve the purposes, dreams, goals, and ambitions it enables you to pursue.
After reading this post, you'll be armed with questions to ask in your wealth manager interview that will help you get closer to that goal.