Is 10 Million Enough To Retire?
What's your number?
As a high net worth or ultra-high net worth investor, you probably have a number in mind. Once you hit that number, you'll consider yourself ready to retire. Many aspire to retire with 10 million dollars. Others aim higher before they are ready to live out their retirement comfortably.
Whatever your number, protecting your wealth before, during, and after retirement requires the best wealth management you can find. After all, the more money you have, the more you have to lose to market crashes, lawsuits, bad investments, health costs, and more. To find the best strategies to help you with your retirement plan, request this free guide, which was written specifically for investors with a liquid net worth of more than $5 million dollars. Find out how to retire with 10 million (or less).
We Are Different Because We Are Laser Focused On Helping You Achieve Financial Serenity Through Our Proven Comprehensive Goals-Based Planning & Investing Strategies.
The biggest Financial Planners' Mistake That Will Hurt Your Financial Security!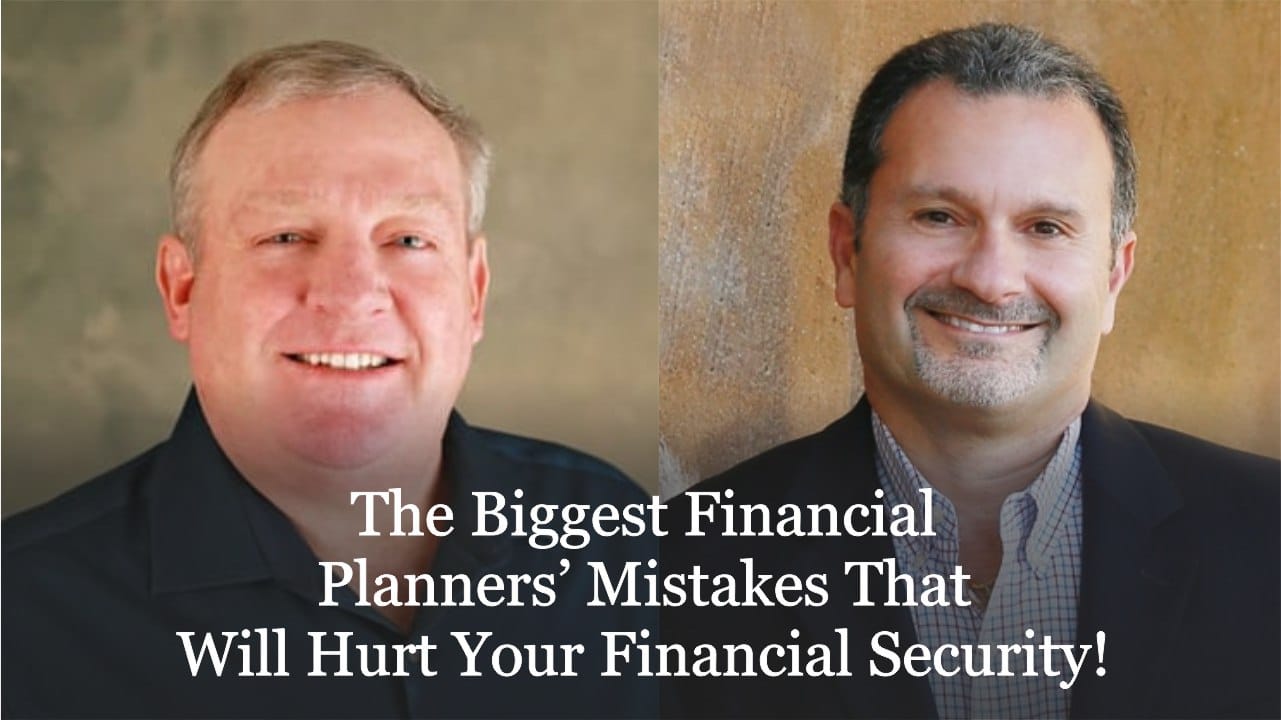 How To Find Your GO-TO High Net Worth Financial Planner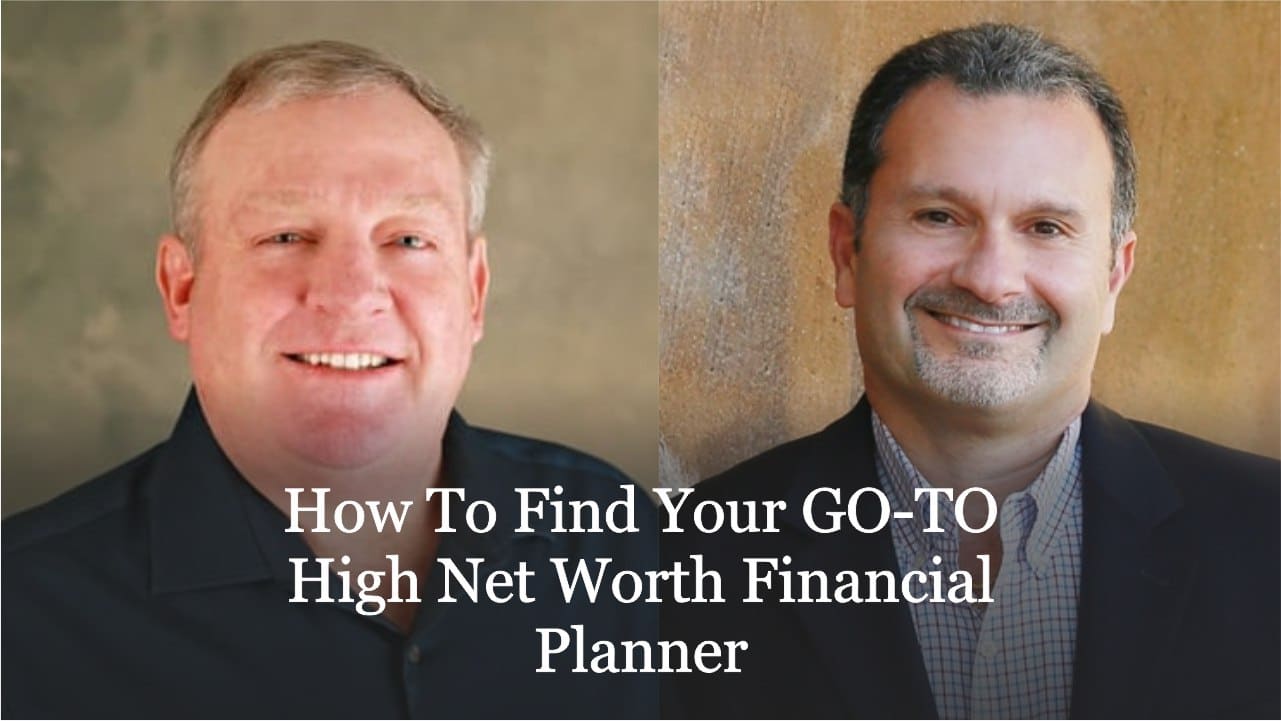 How Pillar's High Net Worth Financial Planning Process Is Different

Multi-Family Office For Ultra-High Net Worth Families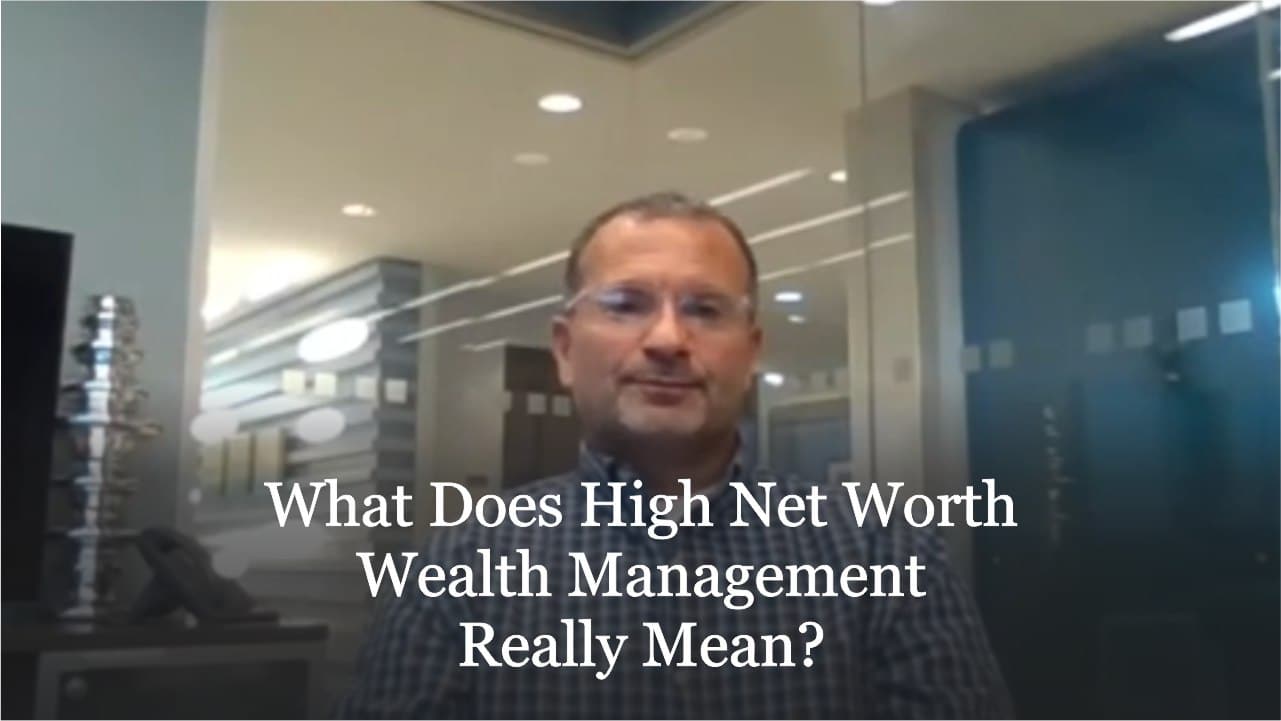 Founder & Managing Member Pillar Wealth Management

To save $10 million dollars you would need to be very lucky in your investments. Or you could start a business that becomes very successful and brings in a lot of revenue every year.
You can retire with $10 million and live a luxurious lifestyle. Of course, you should limit your spending to the amount you expect to have in savings every year for as many years as you hope to live.
That depends on the investment vehicles you are considering. For example, with an ordinary savings account, you could earn at least $100,000 per year, at 1% interest.
With $10 million, you can pay off all your loans and other debts; you can buy a very nice home on a big property near a beautiful beach; you can invest for you retirement and give to charity.
Yes, $10 million dollars can last a lifetime, even with the most risk-free investments. The important thing is not to spend more each year than your income for the year.
With enough money to get started, the easiest way to earn $10 million is to start a business and work to make it a great success; so, it requires some luck, but many have done it!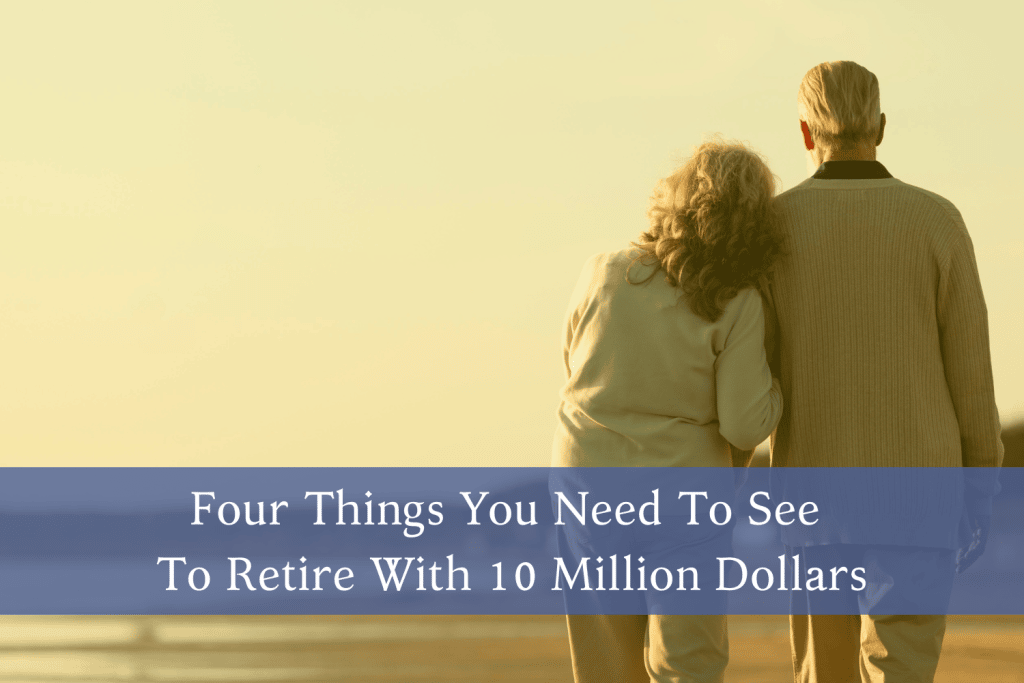 Four Things You Need To See To Retire With 10 Million Dollars
How to Retire With 10 Million Dollars
What Can Retirement Planning Help You With?
Determining Your Financial Status
Why You Should Hire a Wealth Manager to Help You Retire With 10 Million Dollars
Early retirement is a dream come true for many people, even those who will not retire with 10 million dollars. In particular, affluent investors believe that if they cross a certain threshold in their bank account, they are set for life.
So, here's the question for today:
Can you retire with 10 million dollars in net worth? Whatever your number, are you prepared for the day when your work income ends, and you must depend on retirement income and perhaps passive income?
This article will help you answer that question. By the end, you'll be equipped with enough information to know if you can retire with 10 million.
This is the secret:
Even with a fortune worth millions of dollars, a retirement plan is crucial to help you maintain your desired lifestyle.
There is no amount of money too big to be lost or wasted.
Testimonial From Satisfied Clients
Click to tweet: There is no amount of money too big to be lost or wasted.
At Pillar Wealth Management, we focus exclusively on the financial needs and goals of investors with 5 million to 500 million dollars in liquid assets. You can find out more about our wealth management services and retirement planning strategies, including how to retire with 10 million, by contacting our team.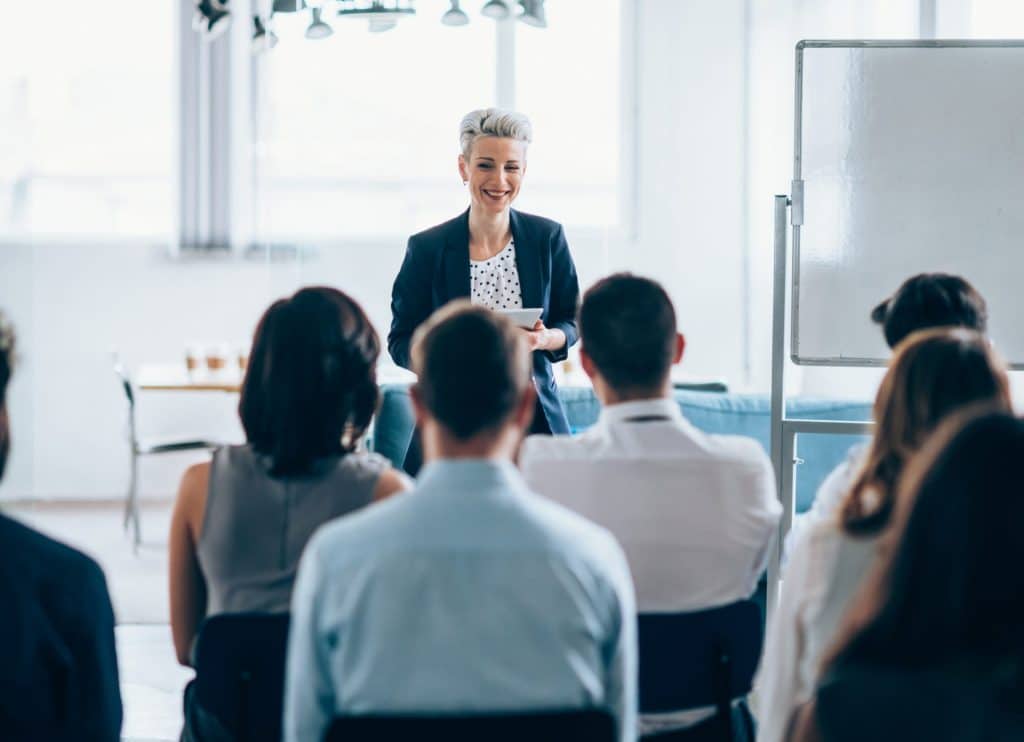 How to Retire With 10 Million Dollars
A net worth of 10 million dollars is considered to be in the country's top 1%. Hence, you should be able to retire with 10 million comfortably and maintain a high standard of living while covering your everyday costs.
You can certainly retire with 10 million dollars and live a comfortable lifestyle. But you need to manage it well and plan for the challenges ahead, such as unforeseen medical costs. Not to mention the possibility of making poor investments, which can wreck your plans for a peaceful retirement.
But here's the rub:
The earlier you retire, the more work it will take to make that money last throughout your life.
Whether you want to retire with 10 million or 30 million dollars, you are not immune to the risks that come with a wealthy status.
Here's what can go wrong. Common retirement concerns include:
inflation
medical bills
taxes
lawsuits
family dysfunction
business failures
poor money management
To prepare to retire with 10 million dollars and plan for unforeseen circumstances and successfully enhance and protect their wealth for a comfortable retirement, many affluent investors realize that retirement planning services are not really optional – they are a necessity.
That may not be true for you, but since it is true for the majority of people with millions in net worth, let's take a look at how smart retirement planning can help you retire with 10 million dollars or more in net worth.
What Is Retirement Planning?
Retirement planning is the process of identifying your retirement income goals and understanding which steps need to be taken to achieve those goals. Working on your retirement plan early helps you ensure you can retire with 10 million (more or less), be financially secure, and enjoy a relaxed retirement.
If you're looking to retire with 10 million, a retirement planner or wealth manager can help you draft a retirement plan. They will identify your sources of income, size up your expenses, implement a savings program, manage your assets and risks, and estimate your future cash flows. Find out how our wealth managers can help with your retirement plan by scheduling your first free consultation with us!
5 Ways a Retirement Planner or Wealth Manager Helps Secure Your Financial Future
Analyze and Set Up Income Sources
Achieve Your Retirement Goals
Combat Unforeseen Circumstances
Transfer Your Wealth Smoothly
Reduce Your Taxes
If you want to retire with 10 million dollars, or if you already have that much wealth and want to sustain it through your retirement years, smart and strategic retirement planning is a must.
It can not only help you reach that 10-million-dollar mark, but it can also help you continue to generate a passive income after you retire. Passive income from $10 million makes for a powerful retirement asset — shouldn't anyone be able to retire with 10 million?
1. Analyze and Set Up Income Sources
Typically, most retirees withdraw their savings from Social Security accounts, IRA accounts, and pensions.
But is that enough income?
If you retire with far less than 10 million dollars, there's a good chance it won't be, especially if your expenses are high.
If you're far short of a 10-million-dollar retirement goal (or whatever your goal is), a retirement plan can help you set up additional income sources in advance to maintain a steady influx of cash.
Other income sources can include:
royalties
strategic investments
renting real estate properties
passive business income
Your retirement planner can help you identify the best way to go about enhancing your wealth and protecting your assets before and after you retire. You may end up being able to retire with 10 million!
2. Achieve Your Retirement Goals
Most people have a vision for their retirement. They may want to retire with 10 million, relaxing in a dream home, sailing on a private yacht, traveling the world, or picking up an expensive hobby without having to worry about the cost.
A retirement planner can help you estimate your expected expenses based on your goals.
A really smart and experienced retirement planner can calculate exactly how much you can afford to spend on these extra activities without jeopardizing your retirement security.
Did you catch that?
That's the number you really need to know. To retire with 10 million dollars, you need to be absolutely confident that it's enough.
We have a phrase for that at Pillar Wealth Management:
Financial serenity.
That's the feeling of knowing your finances are completely secure while you enjoy the lifestyle and retirement of your dreams.
Financial serenity is a powerful force. Few find it. Few wealth managers can definitively provide it.
The best retirement planners will strategically adjust your finances to save more money, use strategies to increase your portfolio's performance, and help set up passive income sources to support you when you retire.
Our wealth managers are experts in optimizing your portfolio's performance to help you generate maximum revenue. You can read about these strategies in our Performance Guide, "Improving Portfolio Performance: The Shifts Multi-Millionaires Must Make to Achieve Financial Security and Serenity."
3. Combat Unforeseen Circumstances
Passive income from 10 million dollars is great. Living your desired lifestyle in retirement is great.
But no one is immune from calamity, and it can all fall apart. We've seen it happen, even just by watching wealthy people in the news who lose their fortunes. Just look at Johnny Depp.
Future expenses can be hard to predict.
Medical bills can cost you a fortune, particularly if you or a loved one develops a chronic condition or requires at-home care.
Wealthy families are continuously at risk of being taken advantage of, through lawsuits, for example.
Life changes such as divorce, marriage, or having children can increase your expenses drastically. Combined with other factors such as inflation, you might find your wealth falling short sooner than you expect – especially if you retire early.
What can you do?
Retiring with 10 million dollars – and keeping it – requires the ability to plan ahead for unforeseen circumstances.
Yes, you read that right:
You want to plan ahead for things that you don't anticipate happening. That way, even if they do happen, you are already prepared.
Experienced retirement planning and wealth management will include in its process a detailed plan for combating challenges that the future can bring.
For instance, your retirement planner could recommend insurance policies that can spare you from having to use your savings in many circumstances. Alternatively, they can help you generate additional income to help you cover unexpected costs.
4. Transfer Your Wealth Smoothly
Do you want it all to just end with you?
Wealth transfer is pivotal for most affluent families. You might want to make sure your business remains in the family, or you might want to leave a large inheritance for your loved ones. A transfer plan is important to make sure that the assets you leave behind are transferred to your chosen beneficiary.
A large inheritance can also be subject to taxes, which is counterintuitive since your heirs will need to use their inheritance to pay them off!
Retirement planning takes these aspects into consideration, helping you plan where your wealth will go when you're gone.
5. Reduce Your Taxes
If you choose to retire early, withdrawing your savings can incur some heavy taxes. Pair this with the fact that rich individuals are eligible for a higher tax bracket, and you might find yourself losing a lot of the money you saved up.
When the tax man comes and you haven't planned ahead like you could have, he will take a big bite out of that 10 million dollars that you thought was enough to retire on.
A retirement plan covers tax minimization and tax management, helping you reduce your tax bill legally by implementing tax saving strategies. If you would like to learn more about these strategies and how they apply to you, you can call us to schedule your first consultation.
Determining Your Financial Status
What do you have now?
Whether you have nothing but debt, or just $50,000 saved, or six million, ten million, or fifty million, the primary factor that helps you determine when you can retire is your current financial status.
That's your starting point.
If 10 million dollars is the goal, begin by examining your current status, and create a plan that stretches out for the next few decades.
First, consider your expenses and how much you are willing to cut down on them.
An average person might consider one million dollars to be enough as a benchmark for early retirement, but you're aiming higher.
However, you might have plans for your golden years that add to your expenses, or you might have multiple family members who are financially dependent on you.
Your current financial status may not enough sufficient to provide for your future plans.
Next up, examine your income sources, now and anticipated in the future. You may have:
A pension
Company stock that will vest in a particular year
An expected inheritance
Real estate ownership
Passive business income
There are many more. If you're far short of your retirement goal, look at that list and figure out which ones make sense for you to pursue and grow.
What about taxes?
You should be aware that if you retire with 10 million dollars, it is still under the current $11.58 million estate tax exemption limit. This means that your heirs will not need to pay a 40% death tax on capital that you've already paid taxes for, assuming the exemption limit remains as is.
Working with the right financial advisor is necessary for high net worth and ultra-high net worth individuals.
Here's the best place to start:
Get our free guide, exclusively created for investors with $5 to $500 million in net worth and who are looking for financial advice. If you're not looking for advice, then it's not for you. But if you are, find out the 7 Secrets to High Net Worth Investment Management, Estate, Tax, and Financial Planning.
Why You Should Hire a Wealth Manager to Help You Retire With 10 Million Dollars
Wealth management firms offer services exclusively to wealthy families who have a high and ultra-high net worth.
What do wealth managers do?
They cover an array of services from retirement planning to risk management, estate planning, and financial planning. This makes them your best option to safely retire with 10 million dollars.
If you're looking to hire an advisor to help you with these financial aspects, we wrote the Ultimate Guide to choosing the best financial advisor to make the process seamless for you.
Wealth managers are well-equipped with extensive knowledge, tools, resources, and experience to help you with an early or comfortable retirement. They can show you how best to retire with 10 million dollars.
Here's the best part:
They understand your unique needs and will not expect you to compromise on your extravagant or desired living standards. Instead, they will use strategies to optimize your portfolio to help you accumulate more wealth and secure your retirement lifestyle.
Our wealth managers have been helping wealthy clients retire with 10 million dollars (or less) for decades, using innovative strategies to bring them closer to their financial objectives and a secure future.
Want to do something practical today?
Make the five critical shifts in your portfolio that are detailed in this short guide, 5 Critical Shifts For Maximizing Portfolio Growth Strategies – For Families Worth $5 Million To $500 Million.
Pillar Wealth Management as Your First Choice
If you have a liquid net worth of 5 million to 500 million in investable assets, Pillar Wealth Management can help you retire with 10 million dollars. Our wealth management experts begin by consulting with you and discussing your current financial status. They assess your unique needs and goals for retirement to devise a comprehensive retirement plan.
Our goal is to help you achieve your short term and long-term goals with little to no risk so that you can live out your golden years securely and comfortably. We can help you identify ways to allow your assets to generate a sufficient amount of income for years after you retire. Start a conversation with our team to ensure that you have a comfortable, flexible, financially stable, and secure retirement.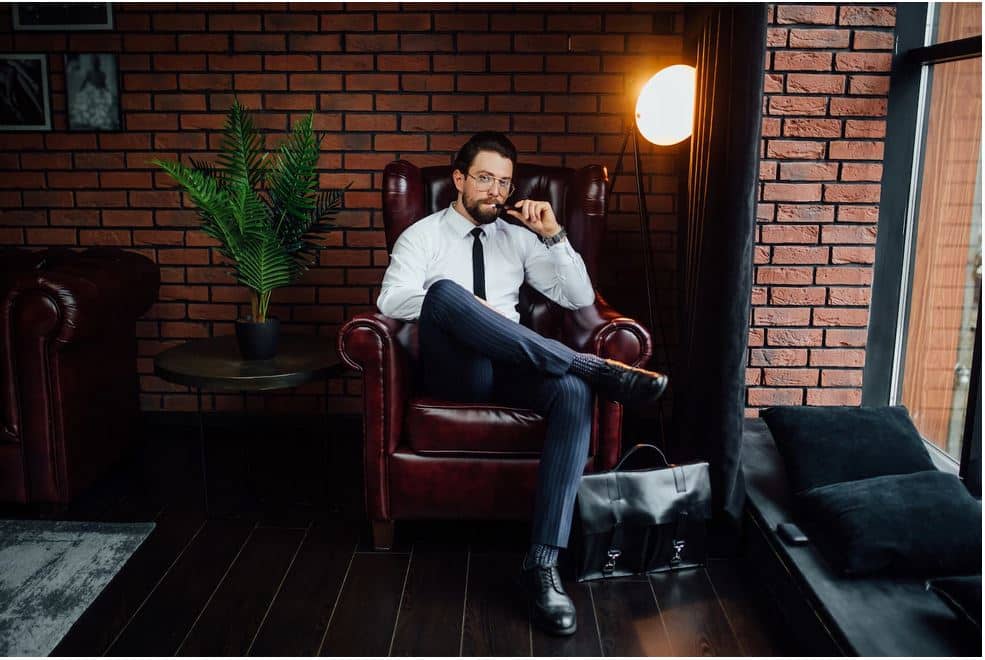 Is 10 million enough to retire?
Yes, $10 million is enough money on which to retire, while also considering various factors.
Consider at what age you plan to retire, which gives you an idea of how many years your savings need to cover. Also consider your lifestyle — your lifestyle determines how much money you will need before you can retire with the same level of expenditure.
It's also important to consider that your expenses will change as you age, in particular medical expenses.
Can I Retire On 10 Million Dollars?
You certainly can as long as you control your expenses, take inflation into account, and factor in your tax payments.
How to Retire on 10 Million Dollars, Immediately, or in 5 Years or 20 Years
Take the example of an annuity that you purchase with your $10 million. A couple receiving the maximum Social Security benefit can expect to have a monthly income of about $45,000 if they retire at age 62. At age 70, they can expect a monthly income of about $55,000.
If they want to retire in 5 years, those income figures increase to $68,000 and $80,000, respectively.
If they will retire 20 years from now, those numbers go up to $95,000 and $135,000, respectively.
How To Retire On $10 Million By Age
Again, looking at just an annuity (with a guaranteed payout for life), a retiree can expect to have an annual income of $470,000, without including Social Security payments, if they retire at age 55.
If they're lucky enough to buy their annuity at age 40, their annual income from the annuity will be over $800,000 when they reach age 55.
Someone who retires at age 60, after having purchased their annuity at age 55, will receive an annual income of over $650,000.
Example of a $10 Million Annuity Payout
Even better, someone who retires at age 65 and purchased their $10 million annuity at age 60 will receive an annual income of over $750,000.
Why Buy an Annuity?
So, for someone who has $10 million to invest, purchasing an annuity is not a bad idea! Especially for someone who doesn't want to take any risks.
Remember that the payout of the annuity continues for the lifetime of the beneficiary, even if there are no funds remaining in their account.
Keeping Up with Inflation
You can increase your contributions into your annuity over time to increase your payout. The payout can never decrease.
Things To Consider When Retiring
Remember to consider inflation, taxes, and potentially large medical bills.
To be 100% transparent, we published this page to help filter through the mass influx of prospects, who come to us through our website and referrals, to gain only a handful of the right types of new clients who wish to engage us.
We enjoy working with high net worth and ultra-high net worth investors and families who want what we call financial serenity – the feeling that comes when you know your finances and the lifestyle you desire have been secured for life, and that you don't have to do any of the work to manage and maintain it because you hired a trusted advisor to take care of everything.
Related Posts