Wells Fargo Wealth Management
Wells Fargo is the fourth-largest bank in the United States and the fourth-largest bank in the world by market capitalization. Headquartered in San Francisco, Wells Fargo Company has a presence in New York, London, Hong Kong, Dubai, Toronto, Singapore, and Tokyo for its sales regions as well. Wells Fargo has three main business segments, namely, Banking (Retail, Commercial/Wholesale), Wealth Management, and Brokerage & Retirement. If you are looking to invest $5+ million or more in investible liquid assets, then make sure you download this guide on choosing wealth management and financial planning firm.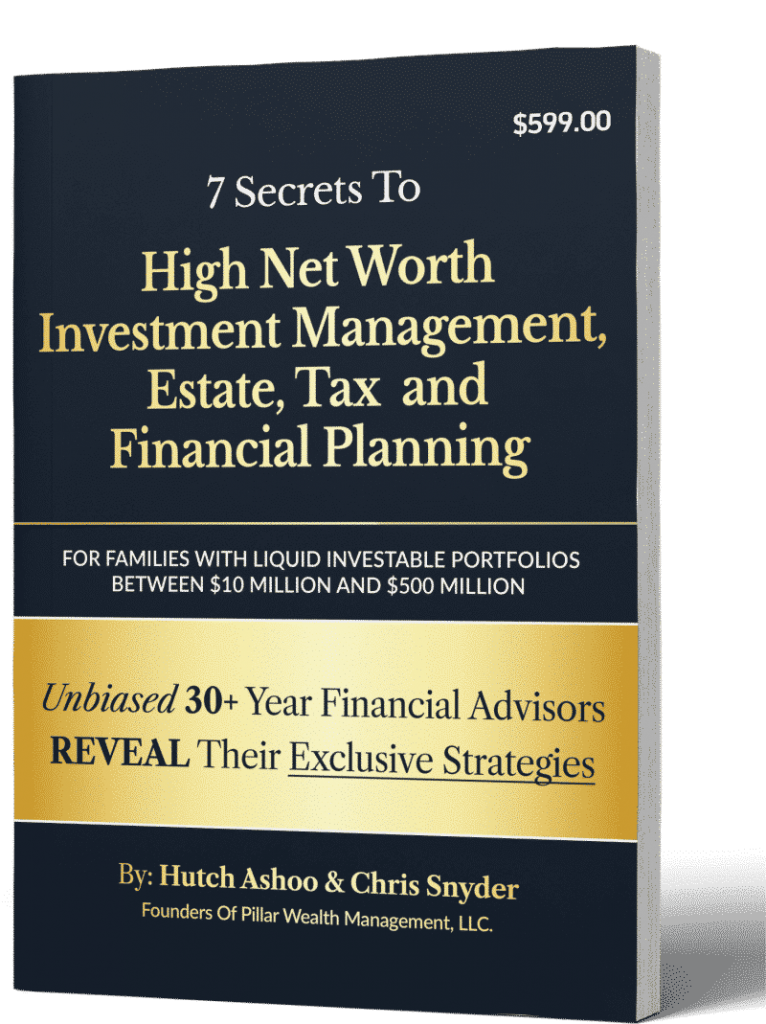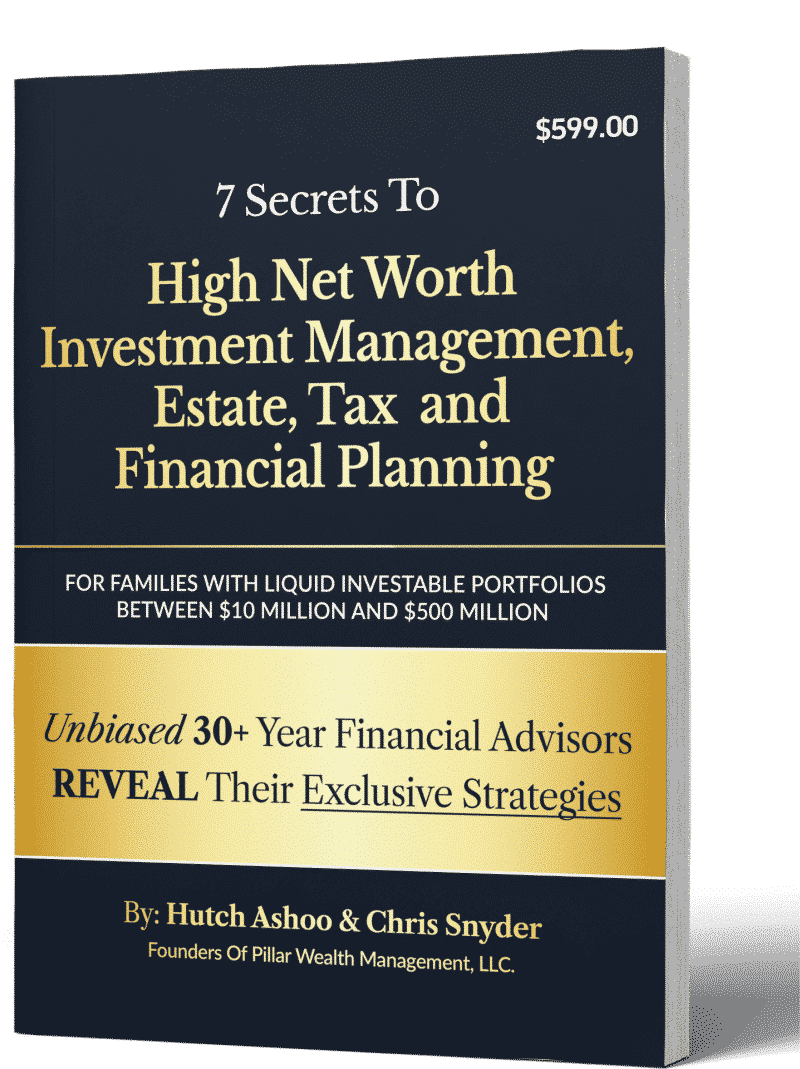 STRATEGIES FOR FAMILIES WORTH $5 MILLION TO $500 MILLION
7 Secrets To High Net Worth Investment Management, Estate, Tax and Financial Planning

The insights you'll discover from our published book will help you integrate a variety of wealth management tools with financial planning, providing guidance for your future security alongside complex financial strategies, so your human and financial capital will both flourish.
Clients frequently share with us how the knowledge gained from this book helped provide them tremendous clarity, shattering industry-pitched ideologies, while offering insight and direction in making such important financial decisions.
Wells Fargo advisors provide services for high net worth individuals and require a minimum of $1 million in account size. Generally, when you approach some wealth management businesses, each one of them has a minimum account size that they work with. Wealth management, after all, is a financial advisory service offered to affluent individuals and families. For example, Pillar Wealth Management is a boutique wealth management firm that works with clients who have anywhere between $5 million to $500 million in liquid investible assets.
Wells Fargo's wealth management offerings cover diverse areas like retirement planning, philanthropy, education planning, brokerage services, investment management, and other financial planning services. In the list of services, there are some important topics like fiduciary services, family dynamics, and wealth planning. We will discuss these topics in the guide below because we believe that they are some of the most important aspects of wealth management.
Choosing a wealth management firm to work with is a big decision. To help you better understand wealth management, we will talk about Wells Fargo wealth and investment management program, what Wells Fargo works for small business entails, what is the private bank Wells Fargo, and explore the question 'is Wells Fargo a good investment firm?' We hope that this guide helps you make the right decision.
Wells Fargo Wealth And Investment Management Program
Wells Fargo Wealth and Investment Management program comprises the full suite of products and services across private banking, asset management, and all the offerings under the Abbot Downing brand. Whether it is Wells Fargo wealth management or any other wealth management firm, we believe that the most important thing that you should look for is the connection between client goals and wealth management decisions. Pillar Wealth Management, a niche firm catering to individuals and families having $5 million to $500 million in liquid assets, follows the philosophy of financial serenity. This philosophy revolves around giving the client a personalized wealth management experience that allows him/her to achieve all life goals in a stress-free manner. If you need to discuss what investment management program works best for you, reach out to Pillar Wealth Management.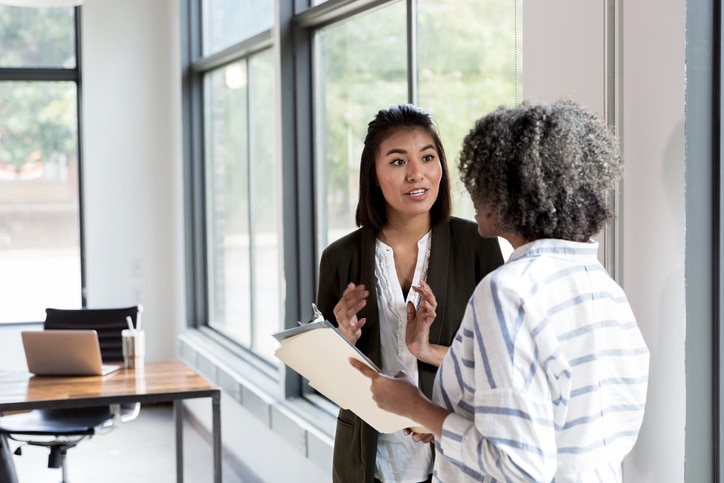 A lot of large wealth management firms are listed companies on the stock market. They are also companies that have an asset management business segment that sells mutual funds and other investment products in the markets. For instance, Wells Fargo has its regulation for investment and insurance products, those are:
• Not Insured by the FDIC or Any Federal Government Agency
• Not a Deposit or Other Obligation of, or Guaranteed by, the Bank or Any Bank Affiliate
• Subject to Investment Risks, Including Possible Loss of the Principal Amount Invested
These products of Wells Fargo are provided by its advisors. Wells Fargo Advisors is a trade name used by Wells Fargo Clearing Services, LLC.
Such firms are answerable to not just clients, but also shareholders. They have to show growth every quarter as that is what Wall Street expects from them. There shouldn't be a situation where client interests take a backseat, and shareholder interests become a priority. This can manifest itself in several ways. For example, the firm is trying to sell its own mutual funds over other investment products that may be a better fit for the client. Why would a large firm do something like this? Because doing so boosts the asset management business and the company's overall financials. You can read all about top wealth management firms in this book called The Ultimate Guide to Choosing the Best Financial Advisor: For Investors With $5 Million to $500 Million in Liquid Assets.
Wells Fargo Works For Small Business
Wells Fargo Works for Small Business is an initiative that helps small business owners take their business to the next level. The initiative also has some aspects of wealth management like transitions planning and retirement planning. These are important topics if you are a high net worth entrepreneur. You know how much you have struggled to accumulate your wealth. You also know what it takes to build a business from scratch. As you get older, you have to start thinking about the future of the business. Are you looking to groom the next generation to take over the business eventually? Are you looking to sell the business perhaps and invest the windfall carefully to secure your retirement? These are questions that require you to think about taxation, finance, personal goals, and your family's wishes.
It may help if you have a professional voice to guide you through these important questions. And that is where wealth management comes in. Whether you decide to work with Wells Fargo wealth management or a niche firm, you want to make sure that the wealth manager is experienced in the areas of taxation, business planning, financial planning, and retirement planning. Prior work in estate planning also helps. You can read more about how wealth managers can help business owners in this guide on choosing the best financial advisor for individuals with $5 million to $500 million in investible liquid assets.
Wealth management is not just about personal finance. It can also be useful in merger and acquisition transactions and business sale transactions. In fact, Pillar Wealth Management has been called in by M&A firms to advise entrepreneurs on handling the windfall generated from the sale of businesses. Get in touch with Hutch Ashoo to know the complete story.
What Is The Private Bank Wells Fargo?
If you have explored Wells Fargo's website, then you may have come across a section called Private Bank. What is the Private Bank Wells Fargo? It is a service offered to high net worth and ultra-high net worth individuals. A client has to open a private bank interest checking account or convert an existing Wells Fargo checking account into a private bank interest checking account to participate in the program. Like most money management firms, Wells Fargo's wealth management offers a host of wealth management services to its private bank clients.
No matter the firm that you work with, you should know a few things about wealth planning. Firstly, wealth planning is not a one-time activity. It needs to be done regularly, and plans may have to change with time. The market conditions change, and so does a client's situation. Sometimes, the client's goals can also change. Therefore, a good wealth manager has to be constantly aware of everything that is happening. You can read about some critical shifts that are needed to maximize portfolio wealth in this short downloadable guide that you can directly read from your mobile phone, written specifically for individuals and families with $5 million to $500 million in liquid assets.
Secondly, money management is not a one-size-fits-all process. This is why things like the wealth-manager-to-client ratio are important. Wells Fargo Private Bank talks about it and so do other wealth management firms. Pillar Wealth Management takes personalization very seriously and ensures that all its clients have one point of contact for all their needs. Pillar Wealth Management basically assigns one wealth manager who you can call directly whenever you need any clarifications or advice on your finances. Feel free to start a conversation with Hutch Ashoo or Chris Snyder to know more about Pillar's approach.
Is Wells Fargo a good Investment Firm?
Investment management is one of the most important activities in wealth management. Therefore, one question that you will have is 'is Wells Fargo a good investment firm?' We would expand that question to 'what makes a wealth management firm a good investment firm?'
Investment management is about client goals, investment returns, and managing investment costs. You will find a lot of firms that focus significantly on investment returns. The connection of the investment strategy to client goals and the managing of investment costs are both underrated. However, those two are just as important as the investment returns. Whether you decide to work with Wells Fargo wealth management or anyone else, we believe that you should ask a wealth manager about these topics before making the final decision.
Investment costs include capital gains taxes, expense ratios, brokerage fees, and other charges. They lower the gross returns and give you the net returns that the client ultimately earns. The gross returns may beat the benchmarks and the indices. However, if the investment strategy is not right, then short-term capital gains taxes, high expense ratios, and other charges can bring down the net returns to something that is achieved by investing in a passive index fund. You can read about these investment approaches in greater detail by downloading this guide on improving portfolio performance for investors with $5 million to $500 million in liquid investible assets.
Investment strategies should also be closely linked to the financial goals of a client. If a client has a reasonable amount of money and can achieve all financial goals by investing in a low-risk long-term investment, then there is no need to chase higher returns and take on higher risk. Schedule a free consultation with Pillar Wealth Management to learn more.
Other Aspects About Wells Fargo Wealth Management And Other Firms
One important topic about wealth management is fiduciary. A fiduciary is someone who always has to act in the best interests of the client. In the investment world, a fiduciary advisor is someone who is registered either with the state regulator or the SEC. It is the advisor's duty to work for the client's best interests and warn the client whenever there is any conflict of interest situation. Essentially, the advisor's fiduciary registration is on the line, and that ensures integrity.
We are discussing fiduciary advisors because trust is the most essential part of any relationship between a wealth advisor and a client. The client is essentially asking the advisor to manage all the hard-earned wealth that has taken a lifetime to generate. In such a situation, the client would expect the wealth advisor always to act right.
Speaking of integrity, another point worth considering is the fee structure of a wealth management firm. Usually, there is a fee-only as well as a fee-based compensation structure. The fee-only structure is one where the client pays the advisor a fee, and there are no commissions involved. The fee is calculated either as a fixed percentage of the total assets being managed for the client, as per an hourly rate formula, or a pre-determined amount for a pre-set milestone.
A fee-based structure is one where fees, as explained above, along with commissions are involved. The presence of commissions may open up the possibility of the wealth advisor "pushing" certain products to the client in the hope of earning a decent commission. However, that product may not be something that the client necessarily needs. Therefore, we believe that a fee-only model works best as far as financial advisors' commitment is concerned.
A couple of words about Pillar Wealth Management
You now know the key points about wealth management and how to pick the right firm. We would like to take this opportunity to mention a few things about Pillar Wealth Management. The niche firm specializes in offering white-glove wealth management services.
The firm places high emphasis on investment costs and structure expenses, taxes, and volatility in a way that can save clients up to $100,000 for every $10 million in assets that they bring in for management. Every 90 days, Pillar Wealth Management also stress-tests client group portfolios for 1,000 random scenarios based on the market data from the past 100 years. Lastly, Pillar Wealth Management is committed to providing highly customized and personalized services to its client. It is taking only 17 new clients this year to maintain an optimum size.
Hutch Ashoo and Christopher Snyder are the expert founders of independent, fee-only, and fiduciary wealth management firm Pillar Wealth Management. If you would like to speak with them or simply ask any questions about how custom and trusted wealth management advice is offered to high net worth individuals with $5 million to $500 million in investible assets, then feel free to start a conversation.
© 2018 – 2021 Pillar Wealth Management LLC – All rights reserved. Privacy Policy. Security Policy
To be 100% transparent, we published this page to help filter through the mass influx of prospects, who come to us through our website and referrals, to gain only a handful of the right types of new clients who wish to engage us.
We enjoy working with high net worth and ultra-high net worth investors and families who want what we call financial serenity – the feeling that comes when you know your finances and the lifestyle you desire have been secured for life, and that you don't have to do any of the work to manage and maintain it because you hired a trusted advisor to take care of everything.
You see, our goal is to only accept 17 new clients this year. Clients who have from $5 million to $500 million in liquid investable assets to entrust us with on a 100% fee basis. No commissions and no products for sale.
Related Posts