Wealth Management West Palm Beach: Investing Well – PillarWM
Are you a wealthy investor with $5 million to $500 million in liquid investment assets? If so, you may have an interest in using services related to wealth management. West Palm Beach individuals that have a high net worth or an ultra-high net worth can safeguard their portfolio with the help of Pillar Wealth Management. We include many portfolio management strategies in our guide for investors with $10 million or more.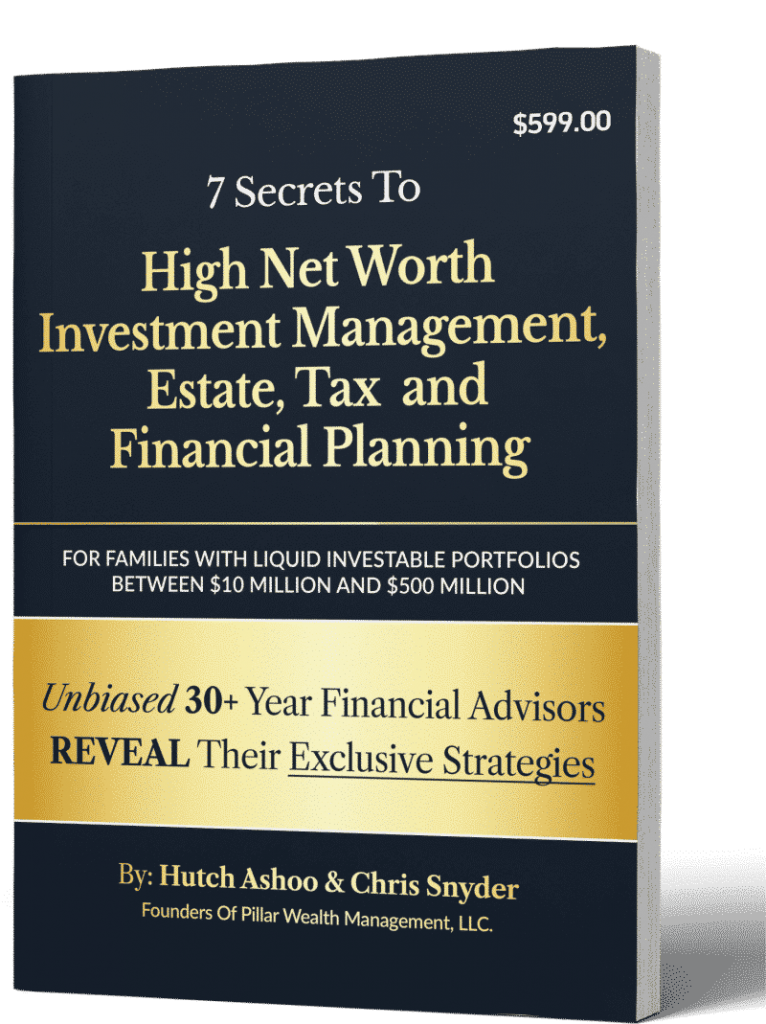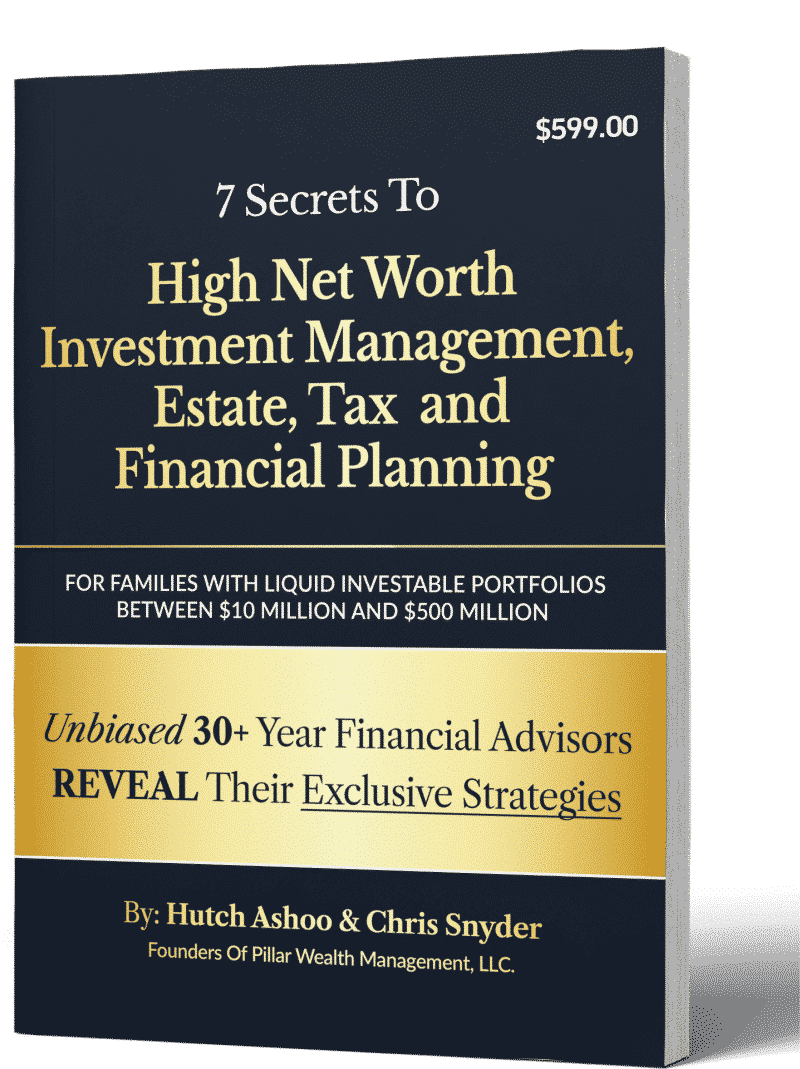 STRATEGIES FOR FAMILIES WORTH $5 MILLION TO $500 MILLION
7 Secrets To High Net Worth Investment Management, Estate, Tax and Financial Planning
The insights you'll discover from our published book will help you integrate a variety of wealth management tools with financial planning, providing guidance for your future security alongside complex financial strategies, so your human and financial capital will both flourish.
Clients frequently share with us how the knowledge gained from this book helped provide them tremendous clarity, shattering industry-pitched ideologies, while offering insight and direction in making such important financial decisions.
Why Use Wealth Management West Palm Beach?
Everyone needs financial advice at some point. Many investors turn to financial advisors for assistance during their time of need. However, a wealth manager may be more suited for offering financial advice related to different areas. Schedule a special free consultation with our wealth managers to learn how we can help you.
Wealth managers offer a range of services, including portfolio analysis, risk management, and investment advice.
Portfolio Analysis
When you first sign up with our wealth managers, they will offer to study your portfolio in-depth. They will identify the various assets you own, their performance, how they may help you achieve your long term goals.
This is important, as your portfolio can indicate your overall financial health. If they spot a particular asset that may be preventing you from achieving your financial goals, they may advise you to replace it with another one. You can learn about our approaches to portfolio improvement in our guide.
Risk Management
Risk management is an important service that all wealthy investors can benefit from. Our wealth managers identify the various risks the assets in your portfolio may be exposed to and offer the right mitigation strategies.
Risk management is essential if you intend to maintain your portfolio in the long run or expand it. You can learn about our portfolio growth strategies in our special guide.
Investment Advice
Our wealth managers can also offer you general investment advice. They are familiar with making investments in various market sectors and can help you get acquainted with advanced investment strategies to maximize portfolio performance. Please speak with our wealth managers to learn more about making smart investment decisions.
They can also provide investment advice to help you protect your wealth in the future. We discuss some key points about wealth protection in our book The Art of Protecting Ultra-High Net Worth Portfolios and Estates – Strategies For Families Worth $25 Million To $500 Million.

How Do I Find a Wealth Manager in West Palm Beach?
If you want to know where to find wealth management, West Palm Beach investors won't need to look far. There are plenty of wealth management firms that serve residents in this city. However, not all of these options may be right for you.
When selecting a wealth manager, you should look for:
Personalization
Personalized attention is essential in any wealth manager-client relationship. Your wealth manager should have a good understanding of your financial background and your goals for the future. Start a conversation with our wealth managers to learn about our personalization options.
Once they know you well enough, they can design personalized plans to help you achieve your financial goals. For example, if you intend to accrue a certain amount of wealth by the age of 55, they can guide you based on your current income sources and the assets you own.
Our wealth managers often create advanced investment strategies for their clients but tailor them so that they are easy to understand. You can learn about some of these strategies in our guide for investors with $10 million or more.
Industry Knowledge
Managing high levels of wealth can be a risky task in West Palm Beach. Best wealth management advice comes from wealth managers who are knowledgeable in various financial areas. However, it can be tricky to find knowledgeable wealth managers when you have a limited understanding of investment and wealth management. You can use our special guide to know what questions to ask your financial advisor.
Fee Structure
You may be wondering, "how much I must pay for wealth management." West Palm Beach investors can choose from various wealth management firms, many of whom charge clients based on the value of their assets.
At Pillar Wealth Management, our wealth managers charge clients a fixed annual fee based on their assets. You are then free to consult with them as often as you need to. We chose this fee structure as it helps build the wealth manager-client relationship and encourages you to make better financial decisions.
Is Pillar Wealth Management Right for Me?
If you reside in West Palm Beach, wealth management service from Pillar Wealth Management can benefit you greatly. We possess over six decades of experience serving wealthy investors. Our wealth managers have helped their clients with their investments and in creating long term financial plans. Please speak to one of our wealth managers today, and allow qualified professionals to start managing your wealth.
Related Post
Financial Planning And Wealth Management – Immense wealth comes through years of hard work and dedication. High net worth and…
Financial Planning Firms – Handling your finances by yourself is not an easy job, especially if you're an individual with…
Best Investment Services – Investments are a great tool used by numerous individuals around the globe…
Wealth Management Lakeland – Having a high net worth or an ultra-high net worth brings many conveniences to your life. However…