Financial Advisor Sarasota
Are you looking for financial advisor Sarasota, Florida? Have you achieved the American dream, earning investable liquid assets over $5 million? If so, congratulations on your success. Now, maintain and securely build on success with the best exclusive private wealth management firm in Sarasota or anywhere!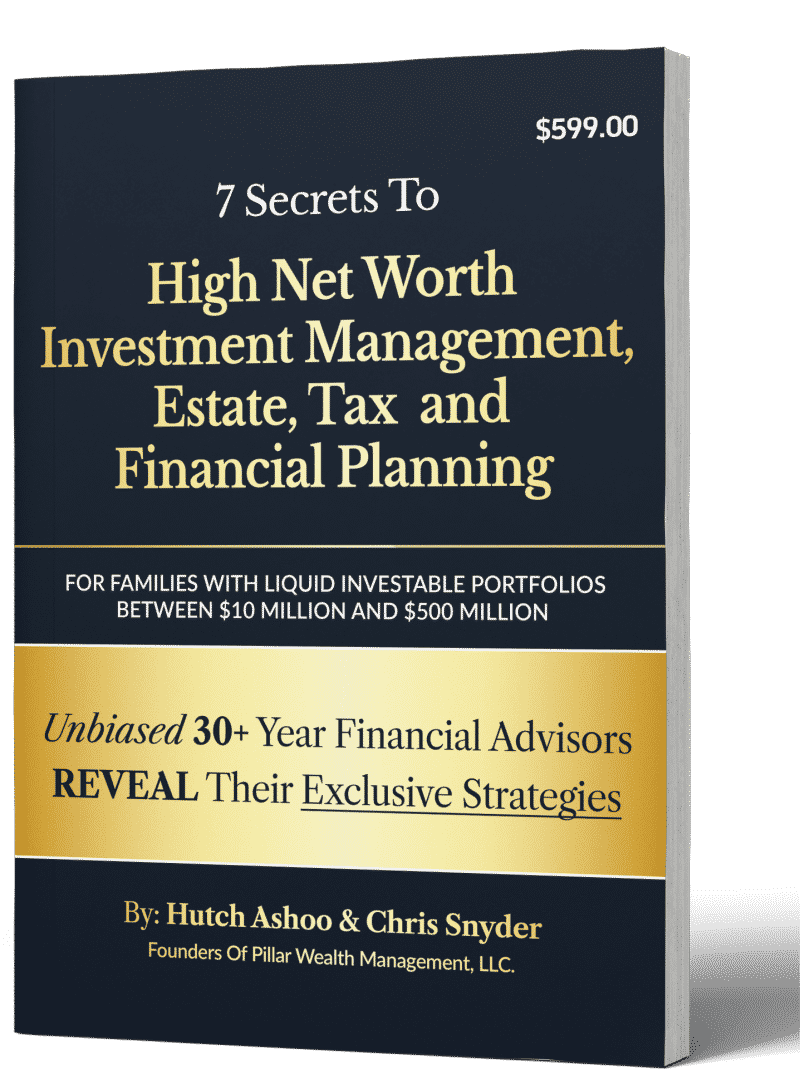 STRATEGIES FOR FAMILIES WORTH $5 MILLION TO $500 MILLION
7 Secrets To High Net Worth Investment Management, Estate, Tax and Financial Planning
The insights you'll discover from our published book will help you integrate a variety of wealth management tools with financial planning, providing guidance for your future security alongside complex financial strategies, so your human and financial capital will both flourish.
Clients frequently share with us how the knowledge gained from this book helped provide them tremendous clarity, shattering industry-pitched ideologies, while offering insight and direction in making such important financial decisions.
For those who worked hard to build a portfolio worth millions, there are huge risks and enormous potentials. If you choose the wrong investment company, they may look out for their interests, not yours. Some financial planners have good intentions, but they lack the experience and knowledge to properly protect and manage their clients' assets.
At Pillar Wealth Management, LLC, our top goal is helping you reach your dreams. We always put your best interest first. Our success is built on this principle and we have a track record of effective financial management that spans decades to prove it.
A Better Alternative Providing Individual Attention 
Unlike the banks, discount brokers, and big-named Wall Street investors, we offer a better and innovative alternative. With over 60 years of combined experience, we focus on giving our exclusive, limited clientele the individual attention and focus they deserve.
We're legally required to put your interests first at all times. And, as fiduciary fee-only financial planners, we don't charge commissions. Thus, there's no hidden agenda but to provide you with the best advice aligning with your specific goals.
The Experts on Protecting Ultra-High Net Worth Portfolios
Those with ultra-high net worth require private wealth management from the experts in high net worth. Pillar co-founders Hutch Ashoo and Chris Snyder wrote the book on protecting your portfolio from risks while maximizing growth the smart way.
Our mission is to offer the best possible financial planning for each client. So, we keep our practice exclusive and limited. Thus, we can ensure that you get the time and devotion it takes to manage your portfolio. 
To get an idea of our strategies, please accept our gift: A free copy of "The Art of Protecting Ultra-High Net Worth Portfolios and Estates – Strategies For Families Worth $25 Million To $500 Million." It's a $675 value that is yours for a limited time. In it, you will find valuable information that can lead to practical action for estate management.
 Turn Your Dreams into Reality
With the right financial planning, you can turn your dreams into reality, despite unavoidable challenges. At Pillar Wealth Management, our top priority is helping you live your best life in Sarasota. We'll help take the worry out of managing large estates so you can sleep soundly and live out your dreams.
For each new client, our goal is for you to see an increase of $100,000+ per $10 Million of investable assets. After decades of experience, we can reach this goal with time-tested discipline strategies. Always, we avoid high-risk investments and help you choose the smartest proven paths.
Along with our expertise and customized plans made only for you, we offer transparent, honest, and dependable service.
It all begins with a free, no-obligation consultation. Get started here.
Also, feel free to give us a call anytime at 1-800-669-6780.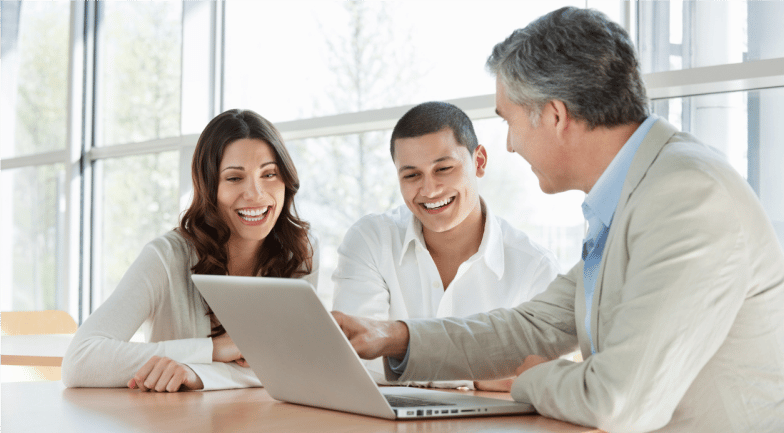 Navigate Challenging Times the Smart Way
Recently, the world has experienced a so-called Black Swan event, a pandemic that has wreaked havoc on the economy. At Pillar, we've navigated challenging times before. Over the decades, we've learned how to keep growing despite setbacks. We lived through the Black Monday Crash of 1987 and the dot-com bubble of 2000.
Each time we've experienced a setback, we've learned valuable lessons we can apply to protect assets. Today, we continue to grow and build on our experience to navigate new uncharted territory. For times like these, you need this kind of experience to insulate assets from risks reliably.
Unfortunately, the economy can change at any time and that is scary for many people. However, with the right wealth manager, you can come through and maintain growth. The same goes for your personal life. You never know what the future holds. Major life events can significantly change your finances.
It does not matter if you built your financial portfolio over years or you recently came into a large sum of money through a financial windfall, you need to protect what you have. If your money is not working for you in any economy, your wealth is decreasing.
We're here to help you make informed choices, so you remain on solid footing while building your wealth.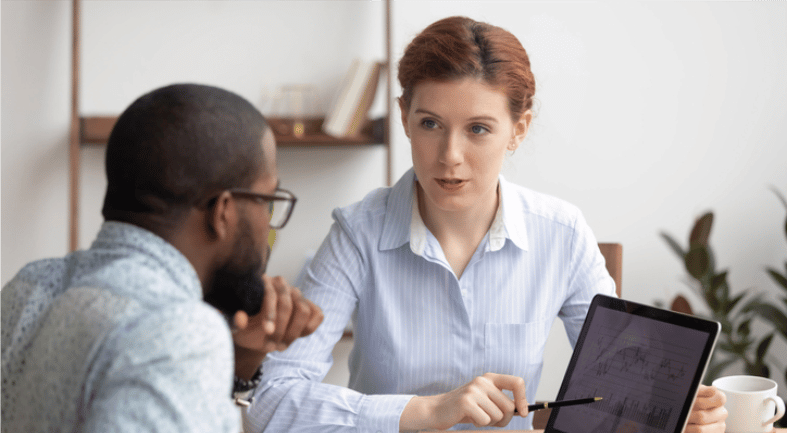 The Cost of Choosing the Wrong Wealth Manager
If you currently have a financial advisor, are they living up to your expectations? Or, is your gut telling you that it's time to explore a better way forward? Notably, if you put off making a decision, it can cost you a fortune.
A Second Opinion From Financial Advisor Sarasota is Always a Wise Decision
Even if you are happy with your current wealth management company, it never hurts to get a second opinion. In fact, when it comes to your financial future, it is actually a necessity. Many of our clients were actually pleased with their financial situation when we began working together. If you ask them now, they will tell you, they wish they had made the switch sooner.
If you do not contact us, you will never know the potential for your financial future. It could mean the difference in you having the ability to help others or do impactful things with your money that you didn't realize were possible.
Take Action Today
Please, don't put it off any longer. Contact us for a free consultation. There are no obligations, and you can find out why Pillar Wealth Management, LLC, is the best choice for a financial advisor in Sarasota and elsewhere across the United States.
Feel free to give us a call anytime at 1-800-669-6780. Let's have a conversation about your goals and how we can help you get there.