Best High Net Worth Financial Advisors
If financial management were easy, everyone would be able to multiply and protect their wealth. However, we continue to hear stories about billionaires downgrading to millionaires, and millionaires losing their money overnight. That is why wealth managers and financial advisors, who've developed highly sought-after wealth management skills, exist to help wealthy families. Pillar Wealth Management, for instance, is a reputable firm specializing in wealth management services for investors holding $5 million to $500 million in liquid assets. Plus, if your wealth exceeds $10 million, you may want to get started by reading our guide titled 7 Secrets to High Net Worth Investment Management, Estate, Tax, and Financial Planning.
In this guide, we provide some in-depth insights into the characteristics of the best high net worth financial advisors.
What Is a High Net Worth Financial Advisor, and What Do They Do?
Before we go into what a high net worth financial advisor is, it's important to break down the term and understand who is a financial advisor and what high net worth means. So, let's go through these definitions first.
Financial Advisor
A financial advisor is a financial mentor who helps you manage your wealth and make your long-term dreams come true. For example, if you plan to fund your child's higher education in 15 years, your financial advisor can make that happen. Similarly, if you wish to retire in 25 years and set up a sustainable retirement plan, your advisor can be of great help.
For obvious reasons, a financial advisor is a skilled professional with the right licenses. To help you achieve your goals, they'll cover a range of topics, including how much money you should possess, how to keep your tax burden minimal, where should you invest, what type of insurance you need, such as long-term care insurance, the kinds of accounts you need, and estate planning.
Depending on your preference, a financial advisor can offer complete management of your wealth or only offer assistance in boosting and protecting your finances. Hence, "financial advisor" is a broad term that encompasses diverse professionals, whose scope of services may vary.
They can be financial planners who will assist you in developing a complete financial plan. Then, there are investment managers, whose services are limited to either helping you make rational investment decisions or doing that on your behalf. Similarly, there are financial consultants who offer expert advice on improving and protecting your financial health.
Also, there are wealth managers who will take care of everything, from financial planning to investments, implementation of tax strategies, estate planning, and more. The type of financial advisor you need will depend on your unique needs.
High Net Worth
In the financial industry, high net worth is an income classification denoting people with liquid assets worth a specific figure. While this figure can vary from one financial institution or advisor to another, most firms and professionals equate high net worth to $1 million. For other high-profile wealth management firms like Pillar Wealth Management, high net worth starts at $5 million. Taking the concept forward, whosoever possesses liquid assets worth these benchmarks is referred to as a high net worth individual. That also answers your question, "What do financial advisors consider high net worth?"
Coming back to our initial concept, high net worth financial advisors are professionals who offer all the aforementioned financial services to high net worth individuals. To learn more about high net worth financial advisors, schedule a video consultation with our wealth managers.
By now, you should have some basic knowledge about high net worth financial advisors and their role. You're now likely thinking, "Can a financial advisor make you rich? Here is the answer.
Can a Financial Advisor Make You Rich?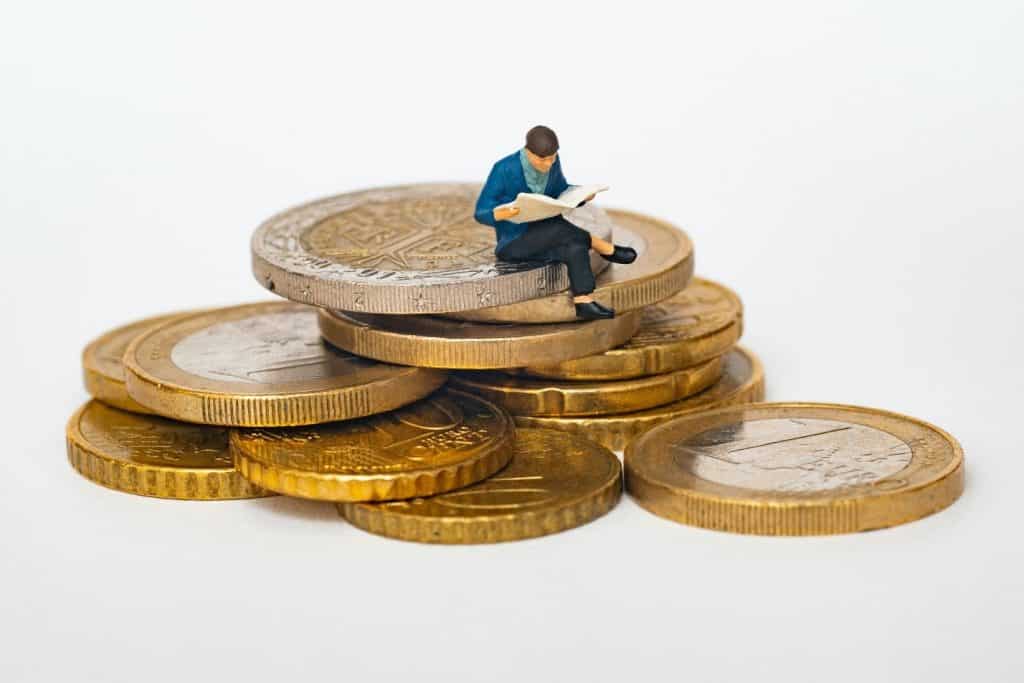 There's no straightforward answer to this question. If you're already rich, like a high net worth individual, then yes, your financial advisor can make you richer. But if you belong to a low or middle-income group, the answer can be "no." In other words, those who are in most need of financial services often don't benefit from or even have access to them.
The reason is simple: the top financial advisors know that only rich clients can properly compensate them for their services, resulting in attractive pay, so their incentive to work with the wealthy is much greater.
Besides, as per the traditional model, the compensation for financial advisors largely depends on the amount of assets they manage for their clients. Under this model, they receive a pre-defined percentage of the investments they're managing for their clients rather than being paid by them directly. Most advisors charge around 1% to 2% of the value of their clients' assets on an annual basis.
For example, if you have retirement savings of $100,000, and hire a financial advisor who charges a 2% annual fee, you'll end up paying them $10,000 every year. As your assets hit certain thresholds over time, such as $1 million, $ 5 million, $10 million, $25 million, etc., your advisor may offer discounts.
In contrast, a financial advisor has absolutely no financial incentive to help someone with less than $100,000 in investable assets. They can earn twice as much working for a client with $500,000 as for a client with only $19,000. Then, it's no wonder than the best high net worth financial advisors want to work only with people with high net worth, and some financial professionals want to serve investors with at least $100,000 in liquid assets. To obtain more insights into whether a financial advisor can make you rich, schedule a video consultation with our wealth managers at your convenience.
Now that you know that answer to the question, "Can a financial advisor make you rich?", let's find out how to hire a dependable high net worth financial advisor.
How to Find a Reliable High Net Worth Financial Advisor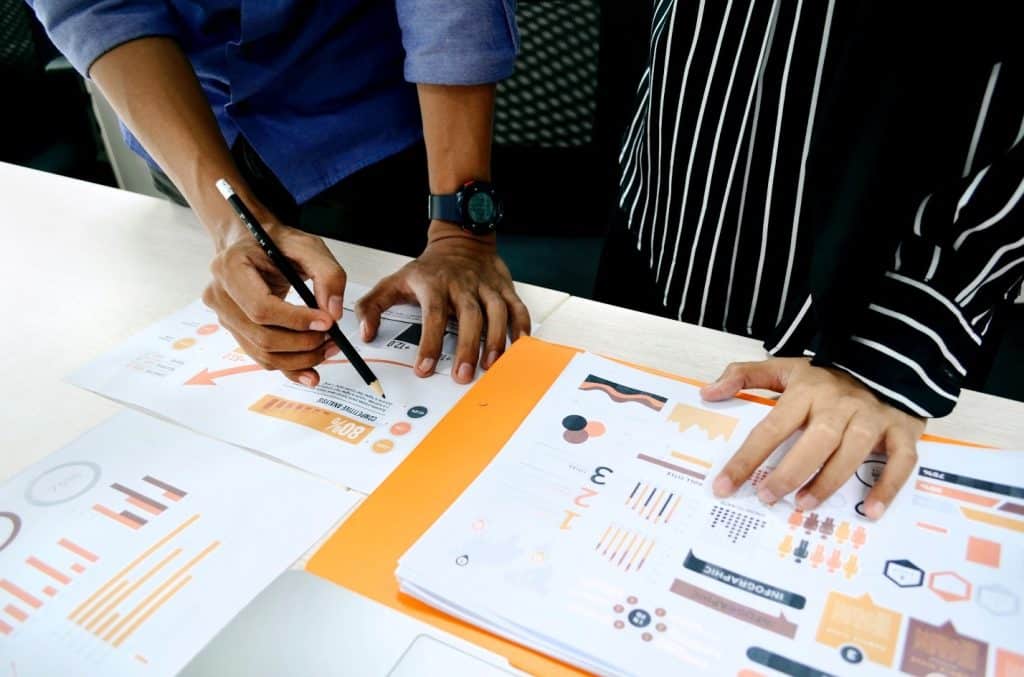 Follow these tips when looking for a high net worth financial advisor.
Identify Your Service Needs
As mentioned earlier, different types of financial advisors specialize in different areas. To determine which one you need, take the time to determine what services you need. The following examples can help:
If you need help with retirement planning, you should be looking for a retirement planning specialist (RPS).
If you find estate planning complex and need assistance with it, you probably need an estate planner.
If you have a net worth of more than $5 million and need an expert to grow and manage your wealth, you need a wealth manager who will help you with everything from defining a plan that aligns with your long-term goals to high net worth investing, business succession, and estate planning.
If you only need help with building and managing a diversified investment portfolio, you should hire an investment manager.
If you wish to sell or exit your existing business, a certified exit planner (CExP) is what you need.
If you're a high net worth individual caring for someone with special needs, you need a chartered special needs consultant.
If you're undergoing a major life event, such as a loss of a spouse or selling one of your businesses, a Certified Financial Transitionist (CeFT) can help.
For assistance in deciding the type of financial advisor you need, schedule a video consultation with our wealth managers at your convenience.
Check Their Credentials
You can't trust just anyone for managing your wealth or even financial advice. The professional must be well-qualified and hold recognized credentials. This includes advisors holding certifications such as Certified Financial Planner (CFP) and/or Personal Financial Specialist (PFS). You'll be interested in knowing here that CFPs are legally required to prioritize their client's interests over their own at all times. In legal terminology, they're bound by a fiduciary standard of care.
If you want to hire an investment manager, look for a professional with the Chartered Financial Analyst (CFA) certification. They'll not only just help you make investment decisions and build a great portfolio that aligns with your goals and tolerance level, but they'll also help in monitoring its performance. Our Performance Guide and the guide titled 5 Critical Shifts For Maximizing Portfolio Growth Strategies – For Families Worth $5 Million To $500 Million can also prove valuable in this regard.
Credentials like these are acquired by passing an examination that demonstrates proficiency in a specific discipline. To retain the certification, the holder must also meet continuing education requirements and adhere to the ethics policy for each certification.
Hence, working with certified financial advisor gives you peace of mind, knowing that your wealth is being managed by the experienced industry experts. While this doesn't guarantee anything, you'll likely be better off with an accredited advisor than otherwise.
Look for Clarity
During your first meeting with a prospective financial advisor, ask the right questions, and see how they are addressed. You may ask the advisor about their experience in the practice, what types of clients they've served, how they charge, and whether they can walk you through different investment options or retirement projections based on your goals. Clarity is the key here, which means it's important that you understand their answers.
If you fail to understand something, you should feel comfortable asking follow-up questions. The advisor should be able to explain things clearly and to your complete satisfaction. If they make you feel unintelligent or incompetent for asking certain questions, move on. There's no way you can build a long-term relationship with such an advisor.
Even after hiring a financial advisor, you should look out for certain signals and not hesitate to end a relationship that doesn't seem to work out. For instance, as an investor, if you feel your advisor is charging fees without telling you why, offer only proprietary products, or trade your account actively without obtaining your consent (particularly when they earn via commission based on transactions), and they have no logical explanation for any such actions, you should certainly consider breaking up with them and find someone more reliable.
Ask for Referrals
Before engaging yourself in an online search or pulling out the phone book, turn to your family, friends, or colleagues and ask whether they've ever worked with a financial advisor and how their experience with them was. This way, you're more likely to reach a dependable financial advisor than by blindly choosing someone with an impressive LinkedIn profile.
Even when you rely on an internet search, look on Google for reviews about your shortlisted advisors. This is easier to do when you're looking at a company rather than an individual. You may even directly ask an advisor to provide testimonials from their past or existing clients that are similar to you.
For more comprehensive guidance on finding a financial advisor, study our guide titled Ultimate Guide to Choosing the Best Financial Advisor for Families worth $5 Million to $500 Million.
Conclusion
This was our take on the best high net worth financial advisors. This guide should have addressed a number of your concerns, including what financial advisors regard as high net worth, whether they can make their clients rich, and how to find the best high net worth financial advisor who will help boost and protect your wealth.
If you prefer not to take chances with just any experienced advisor, reach out to Pillar Wealth Management, a reliable wealth management firm that specializes in serving investors with $5 million to $500 million in liquid assets. To hire a financial advisor, schedule a video consultation with us at your earliest convenience.
Related Posts