Avoid Financial Disaster From High Net Worth Divorce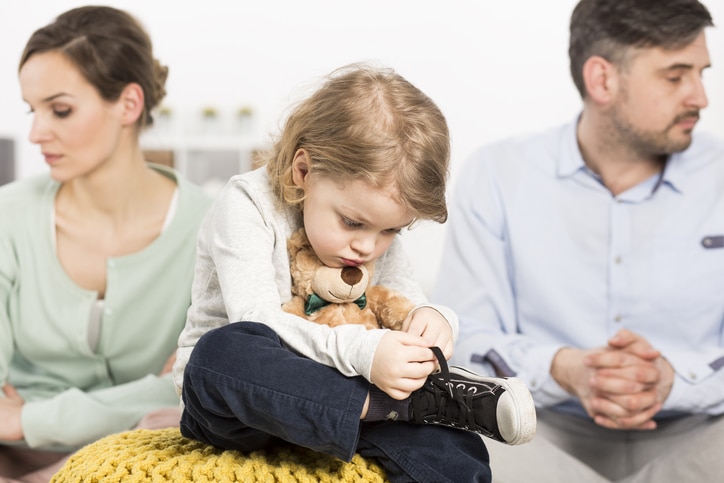 Things to know about high net worth divorce
While not pleasant to bring up, prenuptial agreements may save your family.
Most ultra-high net worth marriages are without prenuptial agreements.
It is not too late to try and protect your family and wealth through a post-nuptial agreement.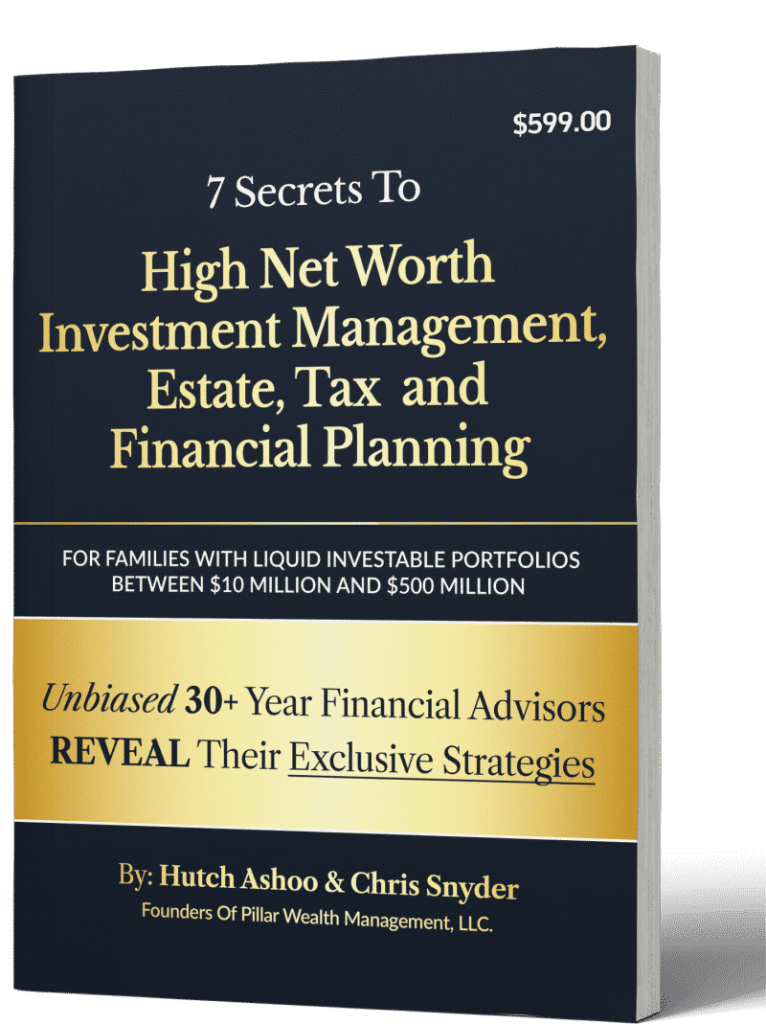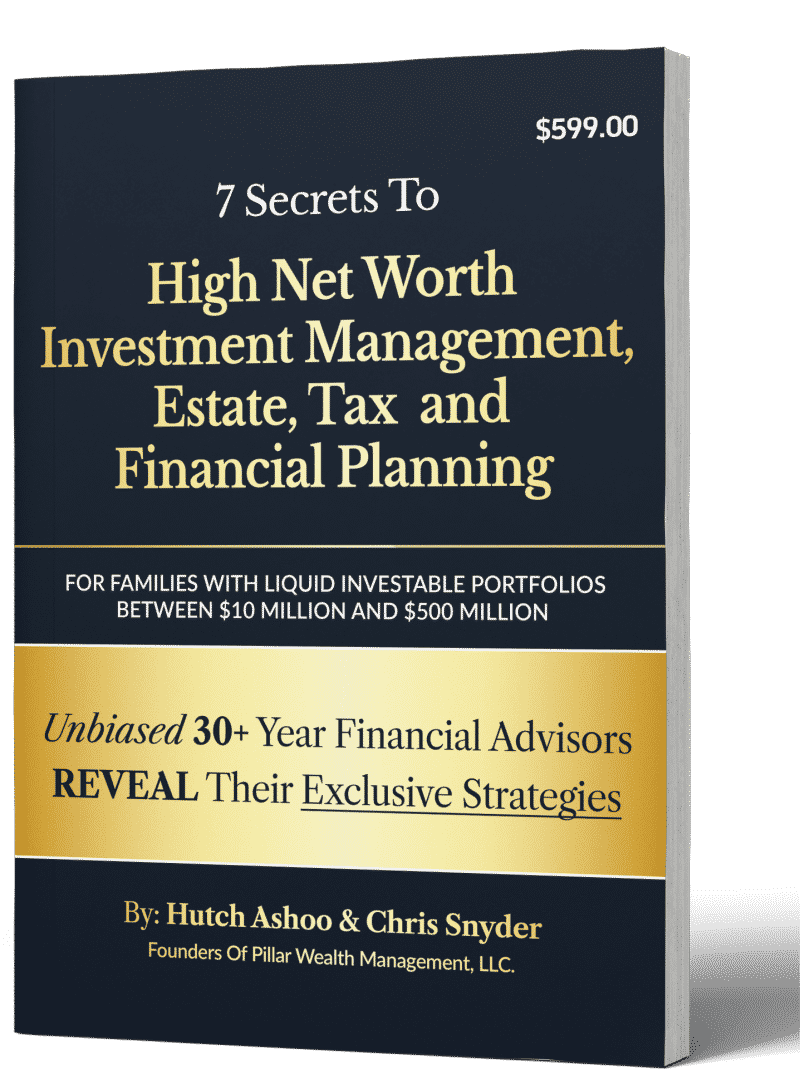 STRATEGIES FOR FAMILIES WORTH $5 MILLION TO $500 MILLION
7 Secrets To High Net Worth Investment Management, Estate, Tax and Financial Planning
The insights you'll discover from our published book will help you integrate a variety of wealth management tools with financial planning, providing guidance for your future security alongside complex financial strategies, so your human and financial capital will both flourish.
Clients frequently share with us how the knowledge gained from this book helped provide them tremendous clarity, shattering industry-pitched ideologies, while offering insight and direction in making such important financial decisions.
We have witnessed much pain, anger, grief, and downright nastiness through many of our clients' marriage dissolutions. The goal behind this article is to help you avoid such outcomes and the financial disaster that usually follows.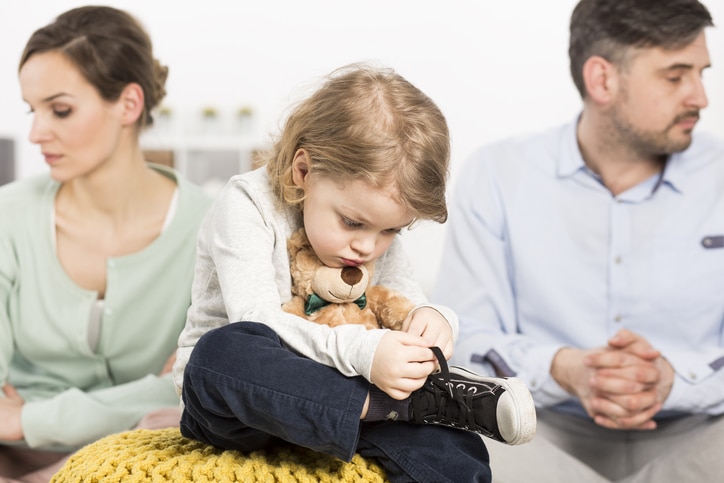 If you have amassed a high net worth, then try to put yourself in the mindset of a divorce and what the outcome may be. As you read on, think of how you, your spouse, and your children would act and react.
We are not attorneys, but this is a worthwhile topic to address since it can destroy your net worth and in some cases your family, too. Don't do this on your own. We spend a lot of time and energy getting to know the top minds in different fields because no two situations are the same and one top divorce attorney is not necessarily a good fit for all divorces.
Divorce is a huge financial transaction as every aspect of your finances is involved. From your ability to get financing, credit report, to car insurance, the process can be overwhelming.
There is no lack of high profile divorces around. One that piqued our interest is Paul McCartney and Heather Mill's divorce. Sir Paul claims he is worth $600 million while there are reports estimating his net worth at $2 billion.
High net worth divorce advice:
If you own a business, stock options, commercial real estate, private company stock, or have a deferred compensation package, then you too may be dealing with such valuation challenges – and in comes the forensic accountant. In the process, your life turns into a living hell.
One divorce we are aware of is revolving around what $25 million in receivables is really worth, another is revolving around what the privately held business is really worth.
Here are some reported requests Heather is asking of Sir Paul. Remember to try and apply your personal situation and how it may unravel when you read these:
A check for $100 million as back payment since she hasn't been able to work while they were married.
The $8 million mansion in St. John's n Wood, London.
The $12 million home in Beverly Hills.
The $10 million apartment and offices in New York.
The $3 million log cabin in Sussex.
Maintenance staff, housekeepers, and gardeners for all the homes.
Nanny until Beatrice is 18.
Two helicopter rides a week.
Access to a private plane.
Bodyguards for her and Beatrice.
Cars for each home (to be replaced n every two years).
Annual vacations for her and Beatrice.
Replace electrical, computer goods every two years.
Prenuptial Agreement
OK, so you are probably not worth $2 billion or even $600 million, but we wonder if Sir Paul, and you, would have benefited from a prenuptial agreement.
Almost everyone knows what a prenuptial agreement is so we won't belabor the point beyond saying, if you ever get married or remarried and you have or expect to have substantial wealth, then never do so without a prenuptial agreement.
By the way, there are of course other means (a variety of trusts and other techniques) of keeping the new spouse's hands off of your vast wealth, but a prenuptial agreement is one simple method.
Research by Avvo shows that only 2% of married Americans have prenuptial agreements. However, the American Academy of Matrimonial Lawyers found that the number of prenup clients went up in the last two decades.
A prenuptial agreement allows you and your spouse to sit and have a.talk about all the financial details before marriage. It also protects you in the event of a divorce.
If you don't have a prenuptial agreement it may not be too late. Postnuptial agreements or marriage agreements, as the name implies, are voluntary contracts to help decide the division of assets and income in case of death or divorce. It allows both parties to reach an agreement on financial issues after the wedding.
Postnuptial agreements
Most states recognize postnuptial agreements although they may place significant restrictions on them.
In California, a postnuptial agreement must be in writing, signed by both parties, accompanied by full disclosure of all assets, income, and debt of both parties, be free from fraud and duress, and entered into freely. Most importantly, it must have allowed the parties ample opportunity to consider its contents and obtain legal advice before signing. Both parties need legal representation during the process.
Before you got married, it was easy to determine separate property, but after years of marriage, it can be challenging to separate property as it becomes shared. A postnuptial agreement approved by a judge ensures equitable and fair property distribution.
Postnuptial agreements can outline how both of you plan to divide the assets, separate property, child custody, and other provisions to make sure everyone is comfortable when parting ways.
Postnuptial agreements can be used to try to shore up rocky marriages, such as when a spouse has committed adultery. Some couples wanting a divorce may reconcile with a postnuptial agreement that guarantees more assets to the aggrieved spouse.
So why are there so many postnuptial agreements now? Many high-value equity partnerships and businesses urge the use of postnuptial agreements to ensure that a divorcing owner/partner won't be giving away his ownership to a spouse.
There are certain things postnuptial agreements can't be used for. An example is child custody and support issues, which need to be determined by a court.
Raising the idea of postnuptial agreements isn't easy, but you can try to bring it up with your spouse by saying: "I'd like to put our financial cards on the table, and I'd like to plan in case something happens to us."
We understand that financial concepts for high net worth divorce can sometimes be challenging and tedious to understand. Our financial planning team is always available to help you review your financial situation and advice you on the steps to take to avoid a disaster in the future.
Marriage comes with various challenges. However, a couple that is financially aligned can avoid financial troubles. Consider getting advice from one of our certified financial planners before or after marriage to discuss your financial goals as a couple. Your lifestyle will change after marriage. Financial planning will help you overcome some obstacles in the event of a divorce. Contact a financial advisor in San Jose or wherever you reside to start reaping the benefits of expert advice.
Authors Haitham "Hutch" Ashoo and Christopher Snyder are partners at Pillar Financial Services Inc. in Walnut Creek. Ashoo is founder, president and CEO.