Hiring an Ultra High Net Worth (UHNW) Financial Advisor
When interviewing potential advisors to work on your family's behalf, you should ask a number of pertinent questions beyond just getting basic contact and bio information, education, and credentials.
Those of you with over $10 million of investable liquid assets can qualify for a free copy of our book which takes a deep dive into wealth management and achieving financial serenity, just click here. You want to hire an advisor who is familiar and capable of dealing with someone of your net worth.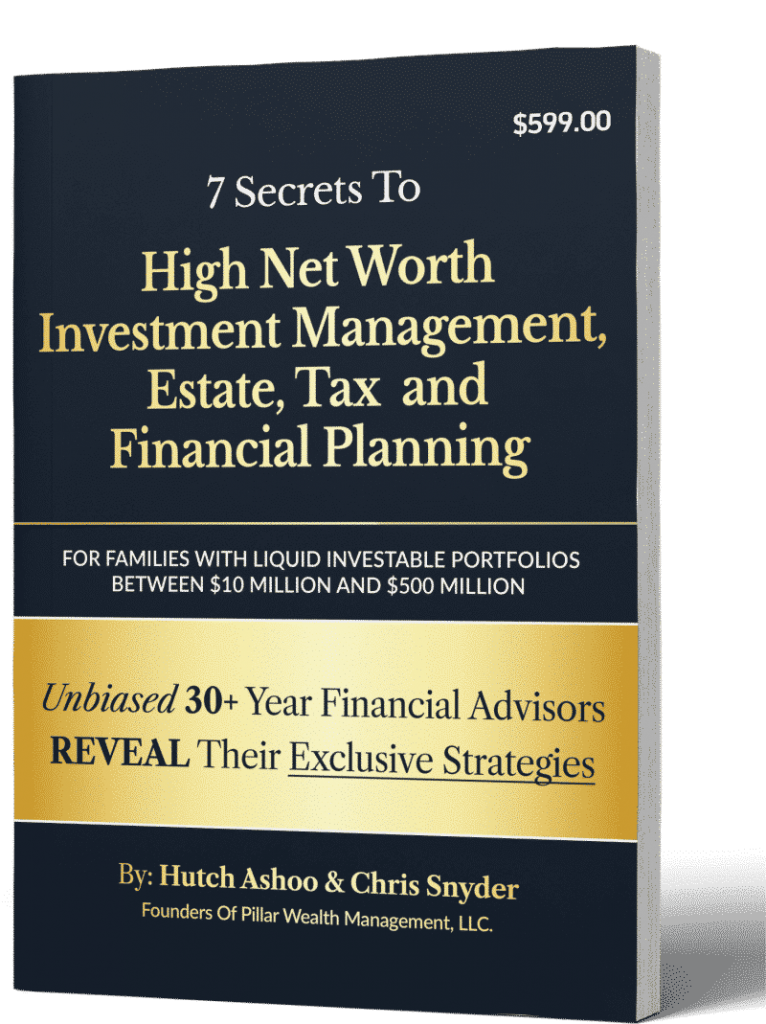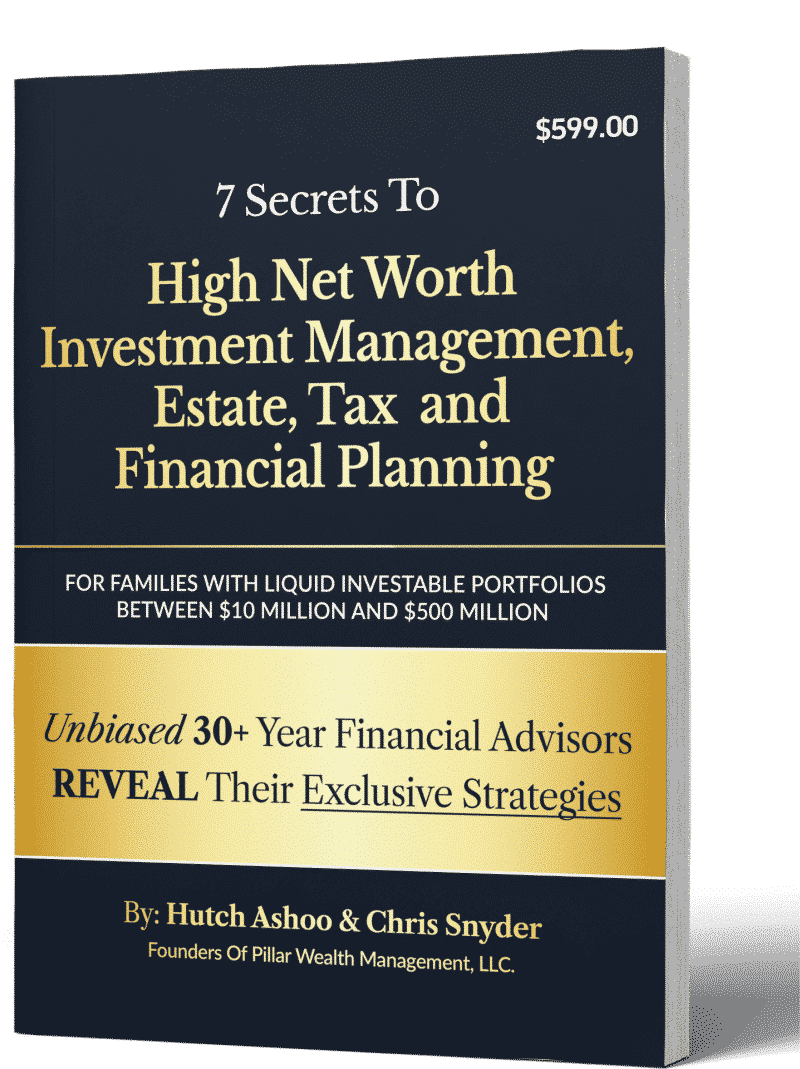 STRATEGIES FOR FAMILIES WORTH $5 MILLION TO $500 MILLION
7 Secrets To High Net Worth Investment Management, Estate, Tax and Financial Planning

The insights you'll discover from our published book will help you integrate a variety of wealth management tools with financial planning, providing guidance for your future security alongside complex financial strategies, so your human and financial capital will both flourish.
Clients frequently share with us how the knowledge gained from this book helped provide them tremendous clarity, shattering industry-pitched ideologies, while offering insight and direction in making such important financial decisions.
The insights you'll discover from our published book will help you integrate a variety of wealth management tools with financial planning, providing guidance for your future security alongside complex financial strategies, so your human and financial capital will both flourish.
Clients frequently share with us how the knowledge gained from this book helped provide them tremendous clarity, shattering industry-pitched ideologies while offering insight and direction in making such important financial decisions.
One of the first questions you'll want to answer is: "Does the advisor present any conflicts of interest?" Conflicts of interest can arise in many different forms. For example, does the advisor receive any commissions on products recommended or sold? How about referral fees? Is the advisor the manager of the investment(s) they are recommending? These are all red flags that suggest a conflict of interest—and in a perfect world, you want to avoid that entirely.
You want an investment adviser who is a fiduciary. A fiduciary is required to disclose conflicts and to serve you objectively at all times. Many who call themselves financial advisors must only meet the standard of "suitability"—and advising based on whether an investment is suitable is not the same as acting in your best interest.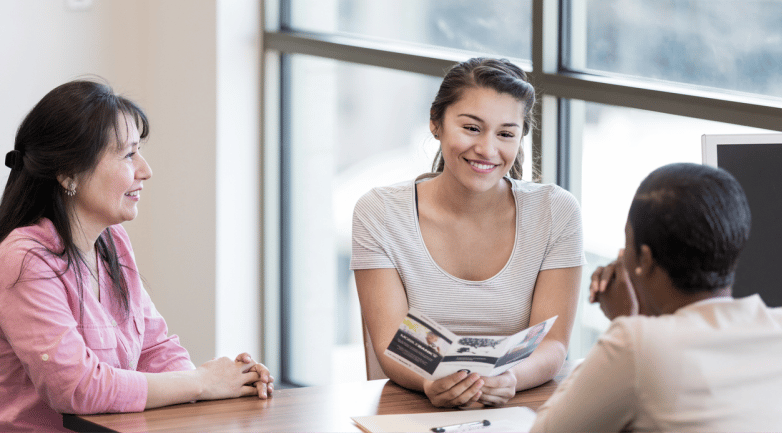 Some of the major financial houses are notorious for selling both ends of a transaction and pocketing money from each side. It's hard to see how that is working in the best interest of the client. And yet, that is what broker-dealers do. They sell, and they buy, and they make a profit, whether it's on the commission or on the spread between the purchase and sales prices. For the client, it amounts to a conflict of interest. Major broker-dealers make money on the spread between the purchase and sale prices. This happens a lot with municipal bond purchases. Broker-dealers don't work for free!
Noncommissioned fiduciary advisors might recommend you buy insurance, but they would not receive any commissions or indirect compensation. They are not advising you to buy so that they can make money but rather because it's the right thing to do and is what is best for you. Since the commissions don't influence the adviser, he or she may be able to find low-cost policies saving you fees upon purchase and/or redemption. The adviser's only goal should always be your best interests—not to support the sales and marketing team or the fat pockets of the insurance company.
Some advisors serving in a fiduciary capacity might still be working on commission. Always look a little deeper, and don't be afraid to ask the question: "Is the adviser receiving any compensation other than his or her fee for services?" You must be vigilant for conflicts of interest at all times. You may not be able to eliminate all of them, but smart investors will always be aware of them.
You also, of course, need to understand the advisor's fee and fee structure. The fees can range from as low as .25 percent if you have half a billion or more invested—or, if you are investing with a money manager, the fee could be as high as 2 percent plus 20 percent of profit. It depends on what the adviser is doing for you.
Client Perspective on Hiring Financial Advisors: It's always about the Fees.
When one of our new ultra-high net worth clients brought in his investment statements for review, we noticed several million dollars were invested in hedge funds—so we began to ask questions: When did he invest in these funds? Who was the manager? What was their performance, and was he happy with the funds?
The answers were shocking. It turned out his investment adviser managed the hedge funds. So that investment advisor—who has a fiduciary responsibility to provide independent advice in the best interest of the client—was recommending that his client invests in the same funds he managed.
Not only was the adviser earning a 1 percent advisory fee, but he was also pocketing 2 percent as a hedge-fund fee, plus 20 percent of the profits. We made sure the client understood this was a major conflict of interest, and we explained the amount of fees the adviser was generating on the accounts.
Wealth Management Firms in the United States: How to Pick the Best One
When high net worth investors decide to get the assistance of wealth managers, one of the frequently asked questions is how to pick the best one from several wealth management firms that you know.
On the other hand, there have been many cases of UHNW clients who end up partnering with irresponsible financial advisors.
Have you ever wanted to know who is the best financial advisor near you? To get a credible answer, all you need to do is ask your wealthy friends who have experience with wealth management. A personal review from a user can be very useful. Besides asking your wealthy friends, finding an advisor near you by searching online is simple to do. For instance, if you live in the United States, there are hundreds or even thousands of advisory companies with excellent wealth managers to help you with wealth management. Check their performance on their website and gain as much information as possible from each advisory firm. To help you find the best financial advisor, try these five tips which are used by super wealthy individuals and high net worth families:
Decide on the Advisor Type
Before deciding on the best advisor for you, the most important thing is to identify your needs. Then, you might choose the type of wealth managers or advisors based on their fee structure. You will want to tell your wealth manager to help you with several issues. Some UHNW or HNW clients will need assistance with hourly consultations, managing their assets and investments, and so on. Because UHNW clients or HNW investors are primarily investing in the market, choosing an advisor with expert knowledge about portfolio and wealth management is crucial.
Choose the Fiduciaries
Some High Net Worth (HNW) or Ultra-High Net Worth (UHNW) clients prefer to consult with a fiduciary. A fiduciary offers you services that are based on your investment interest.
Align with the 5 Core Aspects
Financial management for high net worth individuals involves 5 core aspects of building a profitable portfolio — tax planning, income planning, investment planning, real-estate or legacy planning, and healthcare planning.
Many UHNW or HNW clients will focus on the 5 core aspects of building the most profitable portfolio. Those aspects are tax planning, income planning, investment planning, real-estate or legacy planning, and healthcare planning. As UHNW and HNW investors have huge assets, planning how to manage them is the most crucial task for wealth managers. The asset planning also needs to be adjusted depending on healthcare costs, which can  increase, taxes, and so on.
Consider Their Credibility
Clients with UHNW and HNW will not risk their assets by choosing any financial adviser. One thing that you need to consider before choosing a financial adviser based on the UHNW and HNW experience is credibility. Choose advisers that have Certified Financial Planners (CFP), Certified Public Accountants (CPA), and Certified Financial Analysts (CFA). In addition, UHNW and HNW clients or investors also consider that the adviser has Personal Finance Specialists (PFS), a member of the National Association of Personal Financial Advisors (NAPFA), and many more.
Consider the Service Cost
Even if clients own UHNW or HNW assets, it does not mean that they should pay any price for service charges. The price that clients pay should be based on the services they need. A good financial advisor should always explain the cost of the services they provide to UHNW and HNW clients. They may also negotiate payments at annual or hourly rates.
Hiring a Wealth Manager: Do You Need One?
As UHNW and HNW individuals, investing in your assets is one of the best ways to grow your wealth. However, sometimes you will feel insecure that you cannot make the best decision. That is why financial advisors are available to help you. Pillar Wealth Management provides financial advisory services to ultra-high net worth clients. If you are still confused about whether you need the help of a financial advisor or not, consider the following:
Maximize the Opportunity from Investments
To grow your wealth, investing in the stock market, real-estate, or others can be your options. However, investing such a huge amount of money absolutely needs an analysis. Financial advisors can help you with this. They can give you the analysis to get high returns with low-risks.
Want to Achieve Specific Targets
If you have long-term plans for your assets, hiring professional help from a financial advisor is the best choice. Besides advising you on the best decision you can make, a financial advisor can give you insights into the market. As one of the best advisory firms, Pillar Wealth Management can help you achieve your goals.
Unable to Keep Up the Process
Have you ever faced repetitive failure in investing your assets? If the answer is yes, you need a financial advisor's help. With their experience, advisors can help you make the best decision based on their professional background.
Balancing the Portfolio
If you are hesitant to make you own moves in the market or cannot define your own risk-management strategies, you truly need the help of advisors to rebalance your portfolio. This also includes the art of protecting ultra-high net worth portfolios and estates. If you find you have a problem with your portfolio or finding an unbiased fiduciary, call Pillar Wealth Management to find the solution immediately.
Adjusting To Market Changes
Some investors may not be able to predict market changes. As this financial industry is volatile, hiring a financial advisor can be very beneficial. Financial advisers have so much experience in the market. They have faced ups and downs. Investors will more likely accept their advisor's suggestion rather than their own decision.
Need a Retirement Plan
One thing that some people are not concerned about is retirement planning. However, retirement planning should be performed as early as possible. A retirement plan is very important because it may be your only option at the end of your work life. You need an advisor's assistance to get the right plan and grow your assets even when you are no longer a working person.
Concerns about Insurance Policies
Choosing an insurance provider can be tricky, and it must be done carefully. Some investors are concerned about choosing the right insurance provider as a policy can be confusing. Especially if you are a UHNW or HNW person, the policy can be very complex. Your decision can even make a huge difference for the provider. So, you need a financial advisor's help to determine which provider can give you the most benefits and advantages.
If you have found your problem among the above seven factors, then you need assistance, especially from a financial advisor. As you have a high net worth or an ultra-high net worth, it is important for you to choose the best financial company to manage your assets. Pillar Wealth Management has it all, including being a fiduciary financial advisor. Call us if you need help with your financial issues and talk with our professional, highly experienced advisers.
A Last Few Words
People with an ultra-high net worth or high net worth may find it difficult to manage their assets. They can use their assets for investing, buying real-estate, or others ventures to grow their wealth. However, growing assets is not as easy as it seems. That is why you need a financial advisor. A financial advisor can help you to make decisions about your wealth, including investment, retirement plan, managing income, and many more. All Rights Reserved, Pillar Wealth Management, as one of the best financial companies, can help you. You can find Pillar Wealth 1255 Treat Boulevard Suite 300 Walnut Creek, CA 94597 to get the services. The professional and highly-experienced financial advisors will help you to manage and grow your assets.
For the last 30 years, Pillar WM has managed financial portfolios from $5 to $500 Million in the United States. We are committed to making sure of the financial stability of our clients by formulating a customized financial plan that can match their needs.
On the other hand, some wealthy clients prefer to work with big-number firms. However, when you are working with a certain financial firm, you need to understand whether you are working with the correct financial advisor or not.
This is significant because, as a high net worth individual, you will lose more if you make a mistake in choosing a wealth management firm. Besides, as an ultra-high net worth investor, you can avoid getting the generalized investment help that a big UHNW (ultra-high net worth) wealth management firm provides.
To be 100% transparent, we published this page to help filter through the mass influx of prospects, who come to us through our website and referrals, to gain only a handful of the right types of new clients who wish to engage us.
We enjoy working with high net worth and ultra-high net worth investors and families who want what we call financial serenity – the feeling that comes when you know your finances and the lifestyle you desire have been secured for life, and that you don't have to do any of the work to manage and maintain it because you hired a trusted advisor to take care of everything.
You see, our goal is to only accept 17 new clients this year. Clients who have from $5 million to $500 million in liquid investable assets to entrust us with on a 100% fee basis. No commissions and no products for sale.
Related Post