Wealth Management High Net Worth Investors – PillarWM
Understanding Net Worth
Different people have different wealth goals in mind. Some wish to earn enough so that they can live comfortably and splurge on luxuries occasionally. Others desire to grow their wealth endlessly and achieve a sustainable high-spending lifestyle. The latter category is composed of high net worth and ultra-high net worth individuals. Please get in touch with our wealth managers to learn how they can assist you with wealth management.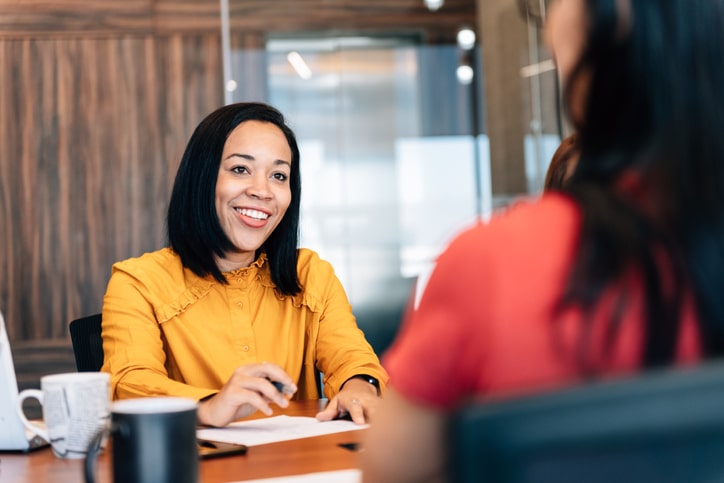 You may be wondering, "what qualifies as high net worth?". A high net worth individual is anyone with at least $1 million in assets. However, it is also essential to make the distinction between high net worth individuals and ultra-high net worth individuals. To qualify as an ultra-high net worth individual, you must have at least $30 million in assets. You should note that primary residence value is excluded from this definition.
High Net Worth Challenges
Individuals with high net worth certainly have more opportunities than people with ordinary net worth. They rarely have to worry about running out of savings or paying their bills. However, they still experience many challenges throughout the course of their career and during retirement.
Some of these challenges include:
Expanding Your Portfolio
High net worth individuals often invest their wealth in different types of assets. This helps them grow their wealth gradually and also boosts their net worth over time. However, doing this without a proper strategy can lead to disaster.
The more assets you acquire, the more risks you open yourself up to. Such risk can jeopardize your portfolio and potentially leave you with massive losses. You can learn about some ways to grow your portfolio safely in our special guide.
Protecting Your Wealth
Wealth protection is essential for high net worth individuals. You may have spent many decades building up your wealth to where it is today, but all of it can be gone in an instant if you fail to protect it properly. We discuss the importance of wealth protection for high net worth individuals in our book The Art of Protecting Ultra-High Net Worth Portfolios and Estates – Strategies For Families Worth $25 Million To $500 Million.
A sudden market crash or an emergency surgery can leave you with a fraction of your original wealth. This may not leave you completely bankrupt, but you may need to downgrade your lifestyle significantly.
Achieving Your Dream Retirement
Retirement is the finishing line for people with high-powered careers. A high net worth individual will dream of spending their retirement years relaxing and pursuing their interests without worrying about earning more money. However, this dream can be challenging to achieve without the right retirement plan.
Once you retire, you will be relying on your savings to fund your activities. This may limit how much you can spend on different things, as well as the opportunities you can provide for your children. Please speak with our wealth managers to learn how retirement planning can help you overcome retirement challenges.
Passing on Your Wealth
High net worth individuals should also be concerned about how they will pass their wealth onto their children and beneficiaries. It's not uncommon for high net worth investors to pass away without having a will in place. This often results in courts distributing their wealth on their behalf. However, this process may cause some of your wealth to be lost via legal costs, and your children may not receive the total amount you intended for them.
Proper estate planning is essential for any investor that wishes to control where their wealth goes following their passing.
Managing Taxes
It shouldn't be a surprise that high net worth individuals pay some of the country's highest taxes. This is a result of our progressive tax system which aims to distribute wealth down from the top. No investor likes paying taxes, but it is still essential to ensure they are in compliance with their local tax laws.
Wealthy investors will be glad to know there are plenty of ways to reduce the amount of taxes they owe legally. Tax-planning services can help you rearrange your portfolio so that it becomes more tax-efficient without sacrificing on its performance. We discuss some great portfolio performance improvement strategies in our special guide.
Understanding Wealth Management High Net Worth Investors
High net worth investors can overcome the challenges mentioned above by using wealth management services. So what exactly is wealth management? This refers to a collection of services related to managing one's wealth. Please speak with our wealth managers to learn more about wealth management.
Some typical wealth management services include:
• Asset management
• Portfolio analysis
• Estate planning
• Insurance planning
• Tax planning
Each of these services can benefit high net worth investors in some way. Asset management services allow you to reap profits from your assets without spending time managing them. Portfolio analysis services can help you optimize your portfolio and align it with your long-term financial goals.
Retirement planning is useful for modeling your dream retirement and getting on track with achieving it. Estate planning can help ensure your children and beneficiaries receive your wealth quickly following your passing. Tax planning services can help reduce the amount of taxes you legally owe.
What are Wealth Managers?
Wealth managers are special financial professionals who offer the wealth management services mentioned above. They typically deal with high net worth and ultra-high net worth clients and help them protect and manage their wealth into the future. At Pillar Wealth Management, we take on clients who possess between $5 million and $500 million in liquid investment assets.
Wealth managers stand out from other financial advisors because they offer services in many different areas. For example, a retirement planner's services may be limited to retirement advice and retirement planning. By contrast, a wealth manager can offer both these services and more. This is because managing wealth for clients with millions in assets requires a multidisciplinary approach.
How Much Do Wealth Managers Charge?
You may be wondering how much wealth managers charge. These professionals do not charge their clients an hourly or a flat rate for their services. Instead, they ask for an annual fee based on a percentage of their client's net worth.
Wealthy investors prefer this fee structure because it allows them to use the wealth manager's services as often as required and without incurring additional charges.
Why Do People Become Wealth Managers?
There are numerous types of financial professionals out there in the financial world. However, few of them are wealth managers. The ones that do make it in this profession are focused individuals with an eagerness to learn and grow.
You might be wondering to yourself, "Can you make a lot of money in wealth management?". The answer is yes. As mentioned earlier, wealth managers deal primarily with clients of a high and ultra-high net worth. This means you can earn a lot, even by charging a small cut of their asset value.
In fact, many wealth managers are wealthy individuals themselves. This also helps them understand the various needs and concerns of other wealthy investors.
So what percentage do wealth managers make? These professionals charge between 1% and 2% of their client's asset value. So if you have multiple wealthy investors as clients, you can easily pull in a high income.
Choosing the Right Wealth Manager
If you have decided to seek out a wealth manager to help you manage your wealth and assets, you may have trouble finding the right person for the job. Some steps to find a suitable manager include:
Search the Internet
Your first stop when searching for a wealth manager should be the internet. You can pull up an extensive list of wealth managers in your area by performing a simple Google search. During this online search, you may come across many financial planners. However, these professionals are different from wealth managers and do not provide the wide range of services wealth managers offer. Therefore, you should ensure the professionals you are looking up list themselves as "wealth managers".
Read Reviews
Your initial search should produce a handful of wealth managers to offer services in your city. You should then focus on narrowing down this list by reading reviews for each one online. It is best to avoid reading reviews and testimonials left on the wealth manager's own website, as they may be cherry-picked by the wealth manager themselves.
A better strategy is to look up reviews on independent sites or even get in touch with the wealth manager's past clients.
Speak With the Wealth Manager
After narrowing down your list of professionals to around three wealth managers, you should set up a meeting with each one. This could be an in-person meeting over a special meeting over the phone. Your goal should be to assess their expertise and ask how they can help you. You can learn some great questions to ask a wealth manager using our guide to selecting a financial advisor.
During this meeting, you should also assess how easy the wealth manager is to reach. Some wealth managers make the mistake of taking on too many clients, which limits their availability during crucial moments. A good wealth manager limits the number of clients they take on so that they serve each one better.
Why Choose Pillar Wealth Management
You may come across various wealth managers during your search. However, high net worth individuals across the country turn to Pillar Wealth Management for wealth management services. These individuals trust us because we have six decades of experience serving high net worth clients and offer personalized services for each one. You can learn about some of our specialized investment approaches in our guide for investors with $10 million or more.
Our wealth managers are always easy to reach and strive to expand their knowledge and expertise with each passing year. So place your wealth in the hands of a professional that understands its importance and can offer the right services to protect and grow it. Get on track with better wealth management by setting up a free meeting with our premier wealth managers.
To be 100% transparent, we published this page to help filter through the mass influx of prospects, who come to us through our website and referrals, to gain only a handful of the right types of new clients who wish to engage us.
We enjoy working with high net worth and ultra-high net worth investors and families who want what we call financial serenity – the feeling that comes when you know your finances and the lifestyle you desire have been secured for life, and that you don't have to do any of the work to manage and maintain it because you hired a trusted advisor to take care of everything.
You see, our goal is to only accept 17 new clients this year. Clients who have from $5 million to $500 million in liquid investable assets to entrust us with on a 100% fee basis. No commissions and no products for sale.