Best Full Service Brokerage Firms: A Useful Guide – PillarWM
Many investors aren't aware of all the investment opportunities available and are not sure about which direction to take. In light of this, many high net worth and ultra-high net worth individuals opt to work with the best full service brokerage firms they can find that can help them make the financial and investment decisions that will liberate them to fulfill their dreams and live their desired lifestyles.
If you are also a multi-millionaire planning to invest $5+ million worth of liquid assets, make sure to request a free copy of our new book, 7 Secrets to High-Net-Worth Investment Management, Estate, Tax, and Financial Planning.
We Are Different Because We Are Laser Focused On Helping You Achieve Financial Serenity Through Our Proven Comprehensive Goals-Based Planning & Investing Strategies.
The biggest Financial Planners' Mistake That Will Hurt Your Financial Security!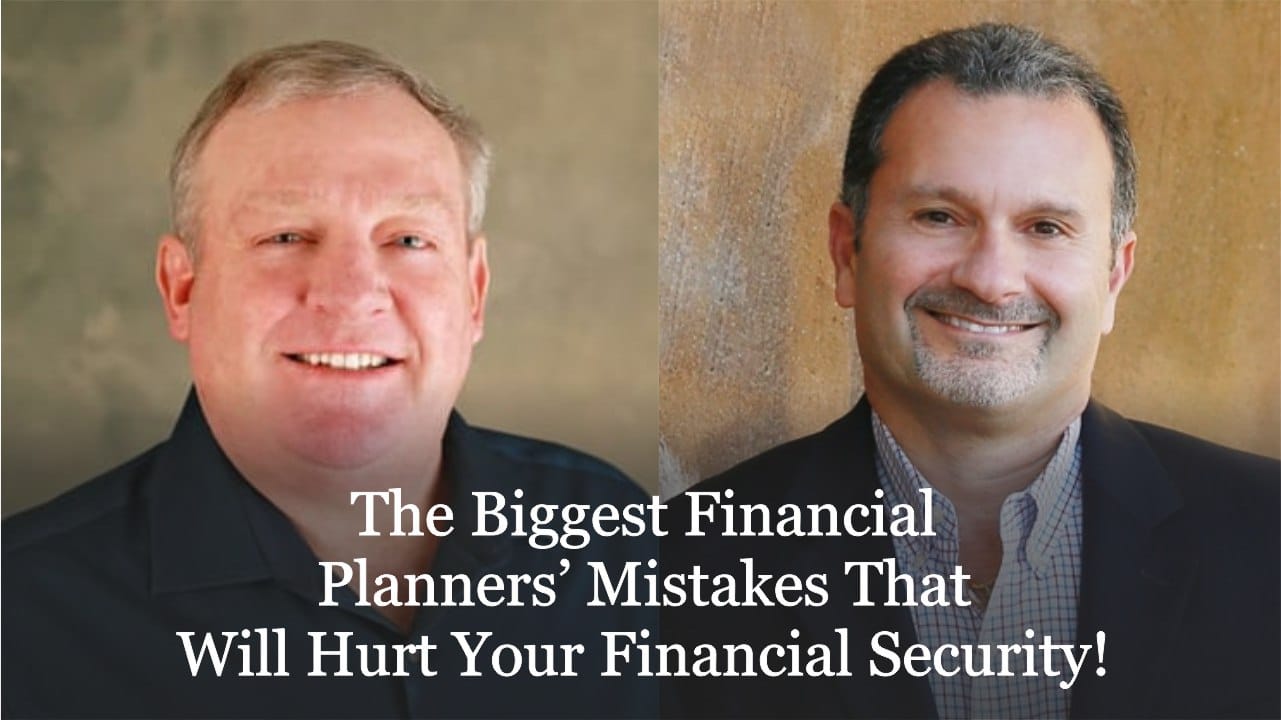 How To Find Your GO-TO High Net Worth Financial Planner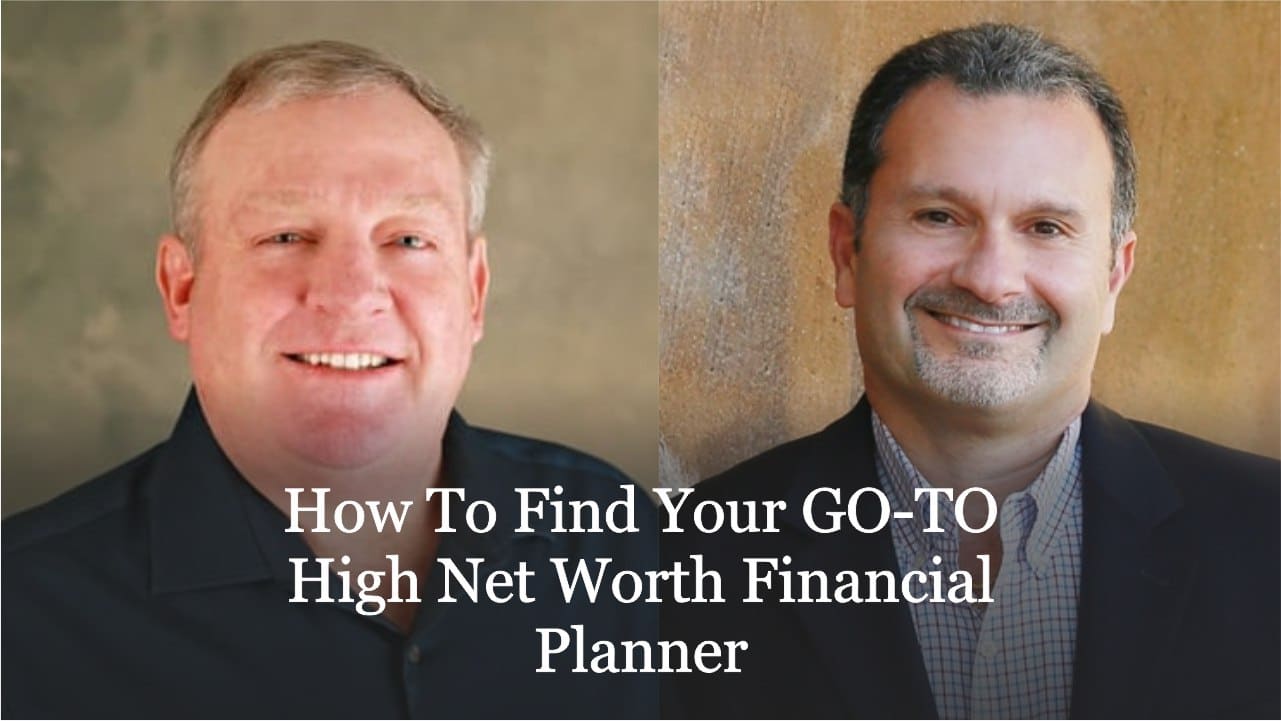 How Pillar's High Net Worth Financial Planning Process Is Different

Multi-Family Office For Ultra-High Net Worth Families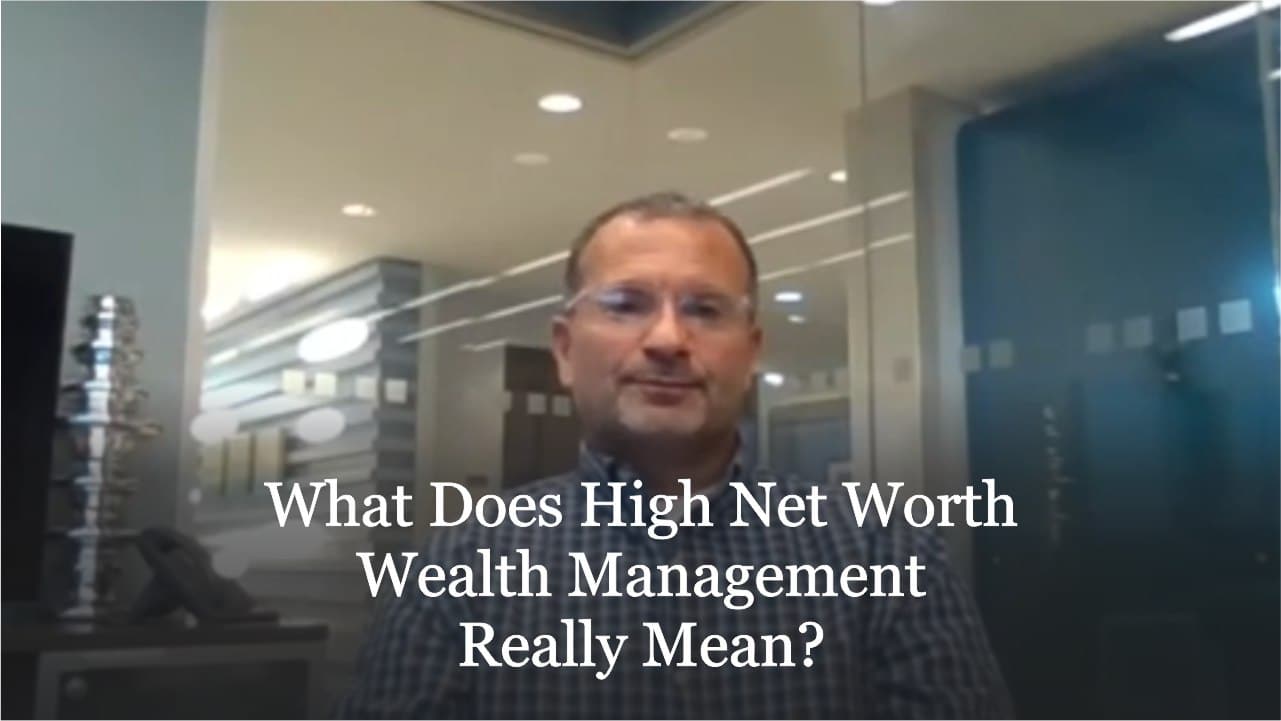 Founder & Managing Member Pillar Wealth Management

At Pillar Wealth Management, we have been providing a range of wealth management, financial advisory, and financial planning services, including portfolio and investment management for over three decades.
Our team of financial advisors exclusively caters to families and individuals with $5 million to $500 million. Our immense experience, coupled with our expertise and skills, helps us in formulating holistic investment strategies and plans that help you attain your financial goals while optimizing costs and reducing risks.
Book a free introductory consultation session with one of our financial advisors and start off your journey to financial serenity and stability.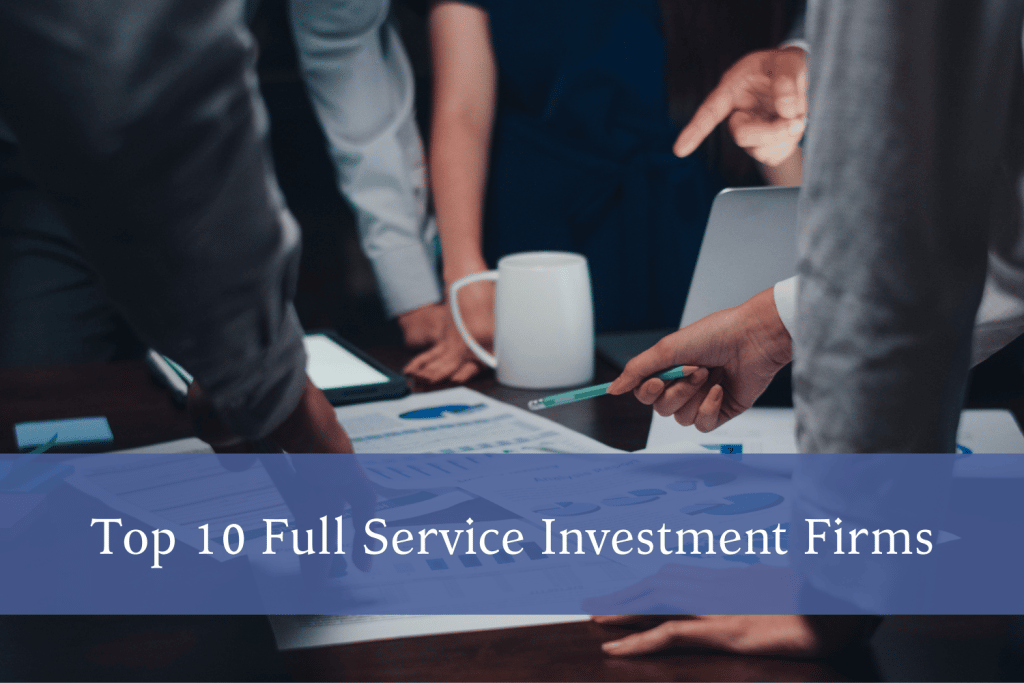 Top 10 Full Service Investment Firms
| | | |
| --- | --- | --- |
| # | Company | Customer Satisfaction Index Ranking |
| 1. | Edward Jones | 770 |
| 2. | Stifel | 760 |
| 3. | Fidelity | 751 |
| 4. | RBC | 751 |
| 5. | UBS | 751 |
| 6. | Ameriprise | 746 |
| 7. | Morgan Stanley | 744 |
| 8. | LPL | 740 |
| 9. | JP Morgan Wealth Management | 738 |
| 10. | Charles Schwab | 735 |
J.D. Power 2021 U.S. Full Service Investor Satisfaction Study (Based on 1,000 point scale) source 401kspecialistmag
What Do the Best Full Service Brokerage Firms Do?
A full service brokerage firm is an authorized financial broker-dealer that also offers a range of services such as retirement planning, research, and tax advice. A full service brokerage firm can rebalance your portfolio as you near retirement or experience a major shift in your life, help you with estate planning that entails numerous tax-saving strategies, and help you invest your wealth in new investment opportunities.
A brokerage firm is defined as a business employing stockbrokers, i.e., professionals who purchase and sell financial and products such as stocks on behalf of their clients. A full service brokerage firm, thus, is a subcategory of the brokerage industry. These firms are authorized financial broker-dealer firms that offer a vast range of services to their clients, including retirement planning, research and advice, tax advice, and a lot more.
The best full service brokerage can even offer expertise for clients who don't have the time to stay updated on complex issues such as estate or tax planning. Start a meeting with us to learn about what wealth management firms do.
Testimonial From Satisfied Clients
A discount firm is like an online trading platform, without providing any personalized services to its clients. A full-service broker offers financial planning and guidance in addition to trading.
It is worthwhile engaging a full-service broker for someone who has complex financial needs and seeks advice in various areas, such as estate planning and tax management, as well as investing.
A full-service broker has higher fees than a discount broker. A full-service firm may not have its clients' best interests at heart and charge fees and make investments that increase its own revenues.
Many full-service firms charge a fee equal to a percentage of the value of the trade. Some firms don't charge for certain trades; some charge between $0.65 and $1 per trade.
You can certainly have more than one broker by splitting your investments, which adds a level of complexity to your finances. You need to monitor each account and pay fees to each broker.
A full-service investment firm provides its clients with an advisor for financial planning, including asset management, saving for retirement, tax advice, estate planning, and charitable giving.
Online brokers provide investment services over the internet; discount brokers execute trades at low rates, and full-service brokers offer various financial services in addition to trading.
Most brokers charge between 1 and 2% of the managed assets. They may charge fees for services such as consultations with an advisor, preparing an estate plan, or building an asset portfolio.
You should use a full-service broker if your financial situation is complex, and you need help making decisions about how to invest. You may need help setting up a trust or giving to charity.
Choose a discount broker if you want to manage your investments on your own, including choosing which stocks to invest in. A full-service broker will help you with all your financial decisions.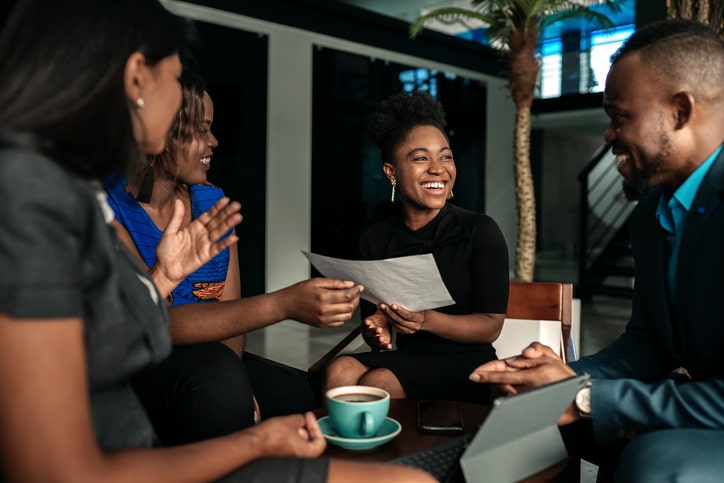 When Should You Use A Brokerage Firm?
You Don't Have Time to Research Investment Opportunities
You Are Not Sure How to Build and Manage Your Portfolio
You Need Help with Estate Planning
You Want to Reduce Your Payments to Uncle Sam
Managing finances and making sound investment decisions is pretty tricky. It requires you to know the economy and financial markets inside out and be able to make decisions based on daily price movements regarding which stock is trading up or trading down. The question that arises is when should you use a brokerage firm?
If you are new to the world of investment, you perhaps are a little overwhelmed. Even understanding the basic financial and investment terminology can take a while. Hence, you should use a brokerage firm if you are faced with any of the following situations.
1. You Don't Have Time to Research Investment Opportunities
Investing is a task that requires experience, knowledge, and skills, and hence, not everyone can take up this job on their own. As an affluent individual, you probably have your hands full with various professional and personal matters with little time to spend on understanding investments and evaluating multiple investment options. Keep in mind that if you invest in an unfamiliar or new market without proper research, you are at a high risk of losing your money.
To help you out, a full service brokerage firm can help you invest your wealth in new investment opportunities. The professionals at such firms have the tools and resources to research and investigate the various financial markets and their corresponding trends. This makes them highly knowledgeable when it comes to offering investing recommendations that align with your investment profile. The top full service brokerage firm can help you pick the best investments to expand and improve your investment portfolio safely. If you want to learn about some useful portfolio growth techniques, don't forget to read this guide here.
2. You Are Not Sure How to Build and Manage Your Portfolio
Due to asymmetric information, many investors aren'taware of productive investment opportunities, and hence their investments are largely limited to bonds and stocks.
If you are also such an investor, you need to use a full service brokerage firm that can help you make investment decisions that help you attain the highest possible investment performance. Based on your personal circumstances, financial goals, time horizons, and risk aversiveness, these firms will formulate strategies that will help you attain the desired outcome. Read our special guide, Improving Portfolio Performance, and find out the strategies you can use to maximize your investment results.
Additionally, a full service brokerage firm can even rebalance your portfolio as you near retirement or experience a major shift in your life. For instance, you might have invested 70 percent of your wealth in a particular stock and the remaining 30 percent in another stock. However, as you move closer to retirement, you might wish to alter these allocations to secure your wealth. The professionals at a full service brokerage firm can advise you on when and how to change the allocation.
3. You Need Help with Estate Planning
Many high net worth and ultra-high net worth individuals choose to engage in estate planning in their lifetime to ensure that their beneficiaries can seamlessly inherit their wealth after their demise.When you decide to carry out estate planning, you should use a full service brokerage firm to help you out.
In fact, if you fail to work with a professional financial firm for this task, your family members and other beneficiaries might be faced with several legal and financial hurdles such as excessive taxes that can eat away a major chunk of their inheritance.
An experienced full service brokerage firm can help you with estate planning that entails numerous tax-saving strategies. They can give you suggestions such as establishing an irrevocable living trust, a family limited partnership or investing in a business where your partner and/or kids are partial owners. Order a free copy of our book, The Art of Protecting Ultra-High Net Worth Portfolios and Estates – Strategies for Families Worth $25 Million To $500 Million and find out more about estate planning and its importance.
4. You Want to Reduce Your Payments to Uncle Sam
Perhaps the sole drawback of making investment gains is the taxes that come with it. Unfortunately, there's absolutely no way you can get away from paying them. Nevertheless, there are several techniques you can adopt to successfully lower the amount of taxes you are obligated to pay.
The best full service brokerage firms also specialize in offering tax planning recommendations which play a significant role in securing and sustaining your wealth. These firms will analyze your existing financial circumstances to formulate the most effective tax-saving strategy that will help you attain your financial objectives. For instance, they can tell you of the various government tax benefits on specific investment categories to reduce your payments to Uncle Sam.
A competent, reliable, and professional full service brokerage firm will help you plan for tax efficiency at each stage of your financial life. They can suggest smart tactics that will allow you to save on taxes now and in the future. If you have invested $5 million or more, and wish to reduce your tax liability, request a free copy of our latest book, 7 Secrets to High-Net-Worth Investment Management, Estate, Tax, and Financial Planning.
How Much Should I Expect to Pay Brokerage Firms?
As discussed above, full service brokerage firms offer a range of financial services and even offer expert guidance and advice. For this reason, these firms are also more expensive.
For instance, many full service brokerage firms charge their clients a fee that ranges from 1 to 2 percent of the total assets under management per year. Additionally, such firms often expect their clients to invest at least $5,000 to $10,000 just to open an account, however, many require higher account minimums. They may even charge a commission fee each time a security is purchased or sold. Keep in mind that the temptation of these commissions can influence the advice these firms give you.
At Pillar Wealth Management, we are a wealth management firm offering a range of financial, investment, and wealth management services. We work on a fee-only basis to ensure that there are no conflicts of interest, andwe solely deal with clients who have at least $5 million worth of liquid wealth. Schedule a free meeting with one of our wealth managers to get more information regarding our fee structure.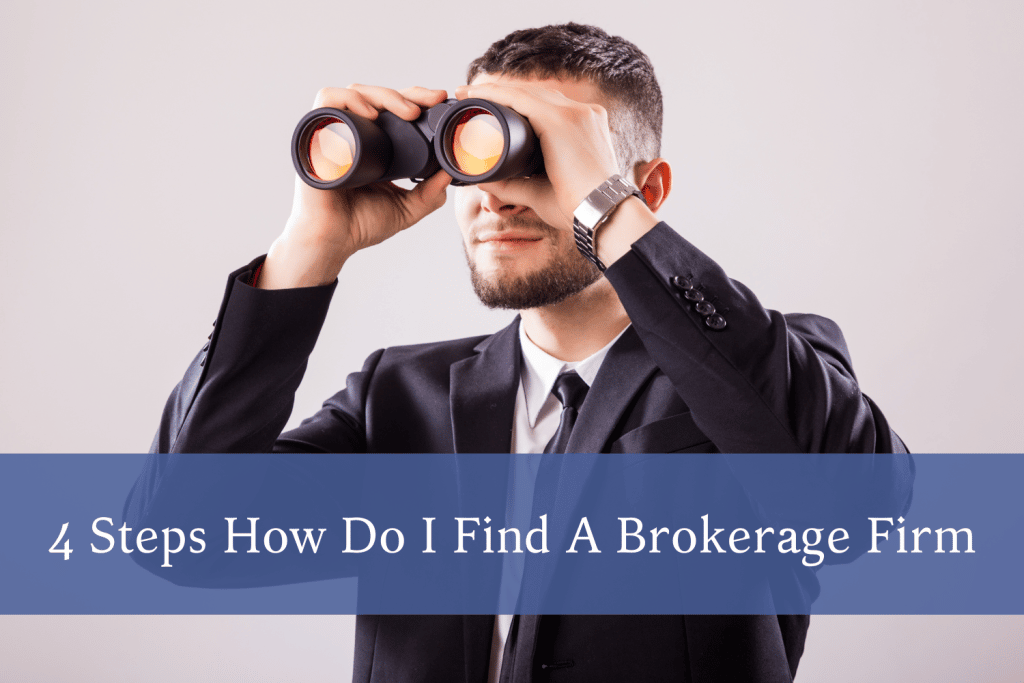 4 Steps How Do I Find A Brokerage Firm
List Down Some Names
Check Their Experience
Understand Their Fee Structure
Learn About their Credentials
If you have made up your mind to use a brokerage firm, the biggest question on your mind will be, how do I find a brokerage firm. To make the search easy and simple, make sure to follow the below-mentioned steps.
1. List Down Some Names
The best way to start your search for a brokerage firm is to ask your colleagues, family members, and friends for suggestions. High net worth and ultra-high net worth individuals in your circle might have previously used a brokerage firm that they can recommend to you.
2. Check Their Experience
Once you have collected a few names of brokerage firms, you need to start running comprehensive background checks, and one of the first things you should look for is a firm's experience and track record. These two things will say a lot about their expertise and how well they can manage clients with millions in liquid wealth.
The financial industry is a challenging place. Only those who have vast experience and an excellent track record will be able to leverage lucrative market trends to help their clients grow and secure their wealth effectively.
Hence, you will have to see how long the brokerage firm has been around for, their track record, what their past clients say about them, and what type of results they have achieved. Looking at these factors is a great place to find the best brokerage firm.
3. Understand Their Fee Structure
Some brokerage firms have complex fee structures that make it difficult to determine what you'll be paying exactly. If a brokerage firm seems to have an unfamiliar fee structure, it's extremely important for you to ensure that it's legitimate, that will work in your best interests, and that the fee structure aligns with your investment style.
If the charges sound too good to be true, make sure to read through the fine print in the fee summaries and account agreement. Additional charges can be mentioned there.
4. Learn About their Credentials
Another important thing you need to look at when searching for a brokerage is their credentials. Sometimes, the managers at a brokerage firm can buy numerous designations or certifications that might give the impression that they know a lot. Still, the truth is that such certifications don't really have much value. Thus, properly review their backgrounds and check their credentials to ensure that they are the perfect brokerage firm for you or not.
Brokerage Firms VS. Wealth Management Firms
As a high net worth individual, you probably heard of wealth management. This might have made you wonder what the difference between the two is.
In simple words, brokerage firms assist you with investment management. Full service brokerage firms can provide other services such as tax or estate planning. However, their expertise remains in handling assets and managing your investments.
On the other hand, wealth management firms provide you a range of services covered by a single management fee. This entails tax planning, estate planning, risk management, financial planning, retirement planning, and much more. These firms work solely with wealthy individuals and families, which makes them experts in handling high-value assets.
What Is a Full-Service Broker?
Understanding Full-Service Brokers
A full-service broker is a firm that offers a broad range of financial services, primarily for managing investments. The brokerage firm is authorized by the SEC to trade in the stock markets, and its brokers have passed the required exams.
In addition to investment advice, a full-service broker provides financial planning services, such as retirement and estate planning. Investors may be assigned a dedicated advisor to help them meet their financial goals.
Brokers can provide portfolio analysis and tax advice.
Advantages and Disadvantages of Full-Service Brokers
As mentioned, working with a broker has the advantage of providing you with advice to manage your investments and other financial needs. The broker has extensive knowledge and expertise in the markets, as well as in providing a range of other financial services.
While it may be advantageous to let your broker make investment decisions on your behalf, it's always wise to monitor your investments on a regular basis and review your portfolio's performance with your advisor.
A disadvantage of working with a broker is the cost. The broker may also be motivated to sell products that are more lucrative but do not reflect the desires or best interests of the client.
So, when looking for a broker, make sure their fee structure is transparent.
Stockbrokers vs. Financial Advisors
Brokers and financial advisors both provide financial services to their clients.
However, for a broker, the focus of their work may be placing trades and managing portfolios, whereas a financial advisor may take a more holistic approach to financial services.
A financial advisor or planner is likely to consider the client's overall financial situation before focusing on making investments. They will work with the client to develop an over-arching financial plan that encompasses a savings plan, retirement planning, tax advice, as well as insurance and estate planning.
What Do Full-Service Brokers Charge?
Full-service brokers usually charge a fee equal to a percentage of the value of the assets in the client's account. This fee may be a flat fee.
Brokers may charge a yearly account management fee; they may charge a trading platform fee, and they may charge a commission for each trade. They may also charge a fee for a particular service.
What's the Differences Between a Traditional or Full-Service Broker and a Discount Broker
A full-service broker benefits the client by providing extensive trading advice based on market research. They help clients build a portfolio to meet their financial goals, helping them balance risk and return, along with tax ramifications.
A discount broker, on the other hand, provides the means to buy and sell securities but does not provide guidance other than what may be available on the trading platform. As a result, a discount broker's fees are lower. Discount brokers are suitable for investors with a hands-on approach, who are comfortable with trading and monitoring their investments personally.
At Pillar Wealth Management, we offer fee-only, fiduciary wealth management services to investors with $5 million to $500 million in liquid wealth. We evaluate your financial profile to develop a tailored plan for your financial goals. Our team can guide you with objective advice in several financial areas. So, what are you waiting for? Schedule your first meeting with one of our team members today!
To be 100% transparent, we published this page to help filter through the mass influx of prospects, who come to us through our website and referrals, to gain only a handful of the right types of new clients who wish to engage us.
We enjoy working with high net worth and ultra-high net worth investors and families who want what we call financial serenity – the feeling that comes when you know your finances and the lifestyle you desire have been secured for life, and that you don't have to do any of the work to manage and maintain it because you hired a trusted advisor to take care of everything.
Related Post