4 Smart Reasons to Avoid Large Ultra High Net Worth Wealth Management Firms
Is bigger always better?
When it comes to large wealth management firms, the perceived stability stemming from billions in assets under management applies to them, not to your portfolio. And for ultra high net worth investors, you can't afford to make that assumption.
There's too much at stake.
If your portfolio goes down, rest assured – their company won't.
This article will show you four reasons why the biggest wealth management firms may not offer the elite-level specialization you need.
If you want a really thorough look into why large firms can't deliver for ultra high net worth investors who have $5 million or more in investable liquid assets, get our free book and discover the 7 Secrets To Wealth Management and Financial Serenity.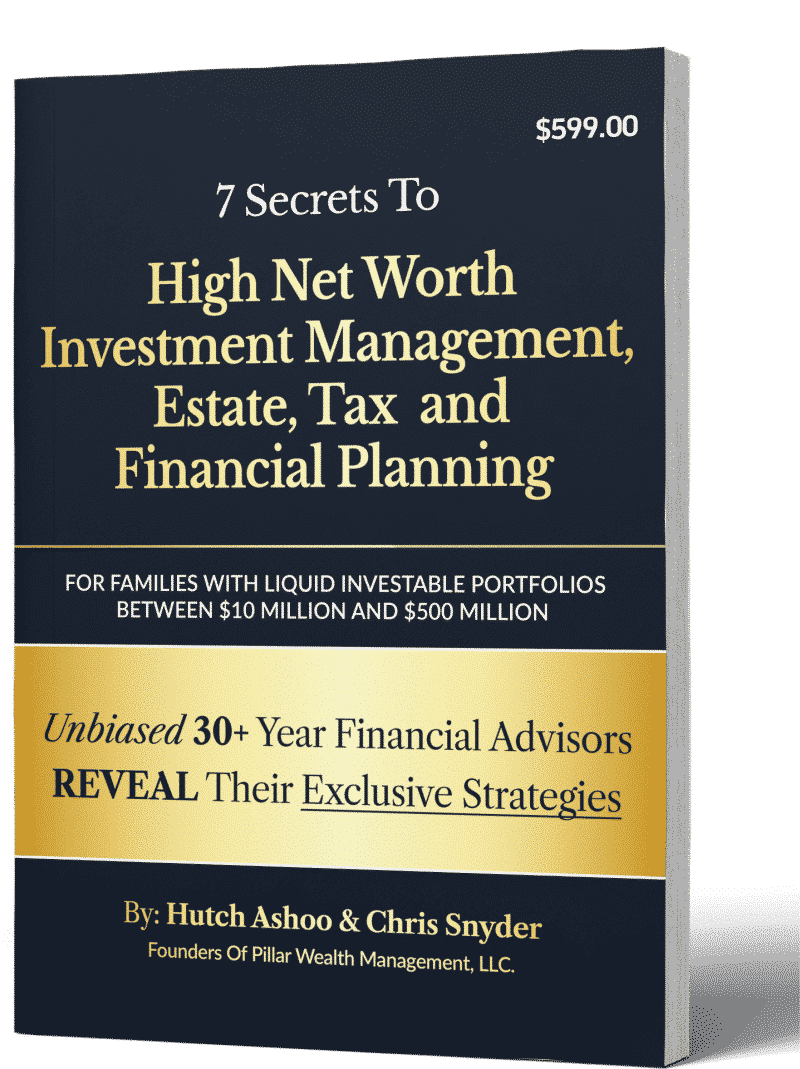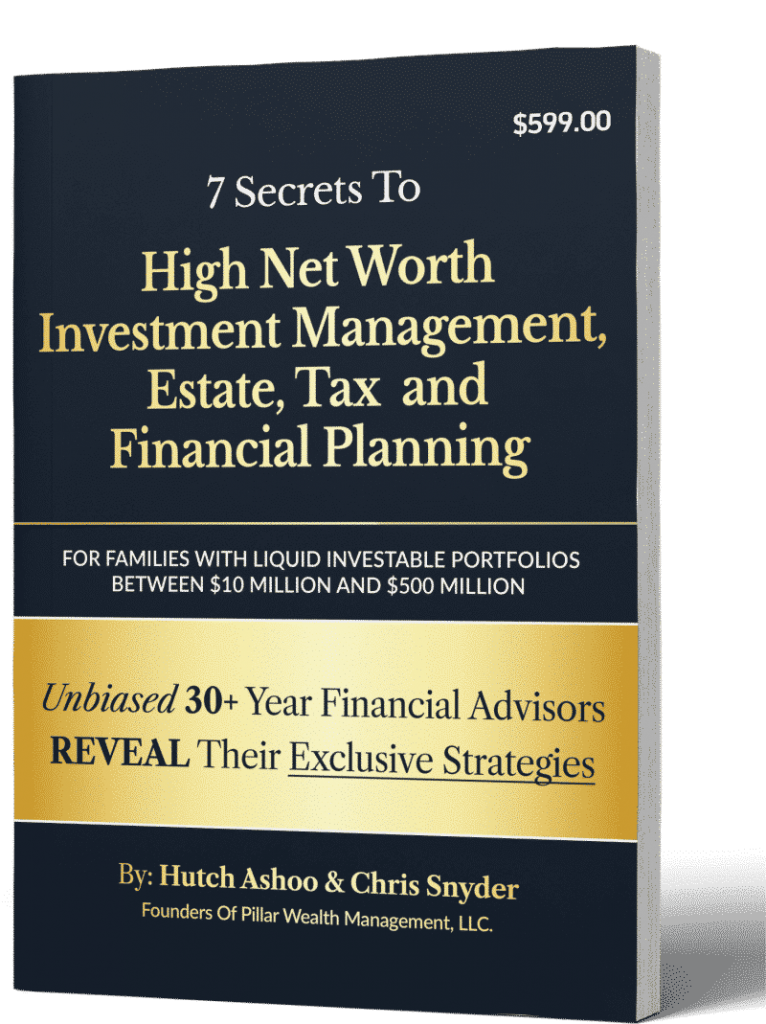 This article presents four reasons you should strongly consider before engaging large wealth management firms. But there are actually 7 reasons in total that you should be aware of, and we explore them all in our signature written work, 7 Secrets to High Net Worth Investment Management, Estate, Tax, and Financial Planning. You can request your free copy of the book right here. You'll find the seven reasons to avoid large wealth management firms in the 4th section of the book.
Yes, big numbers get more attention.
When you hear about ultra high net wealth management firms that manage hundreds of billions, or even trillions in the cases of industry toppers Bank of America and Morgan Stanley, you pay attention.
But is bigger necessarily better?
Here's a more rational approach:
When it comes to ultra high net worth individuals, who have far more to lose (and to gain) based on which wealth management firm they choose to work with, great consideration should be given in weighing the importance of the size of the firm.
Consider these four reasons why a larger ultra high net worth wealth management firm isn't necessarily your best option.
1. Large Firms Can Obliterate Your Growth on Avoidable Taxes
As Forbes puts it, a wealth manager might think he's performing exceptionally well with 15% gross returns, but tax rules "could make that initial awe-inducing number closer to 3% after factoring in total management fees, fund expenses, and taxes."
Ouch.
Costs and taxes like these can eat away at performance gains in far bigger chunks than you might realize. These costs and taxes aren't just chipping off fragments from your gains. They could be splitting them in half, or worse. Here's a more in-depth look at the benefits of private independents to large public firms.
Are large firms better than specialized ones at tax minimization?
In all likelihood, they're worse at it in part because they have such large staffs (Morgan Stanley has 15,500 wealth managers).
Think about it:
The chances are low that all of them operate at the high level required to stay on top of the ever-changing tax strategies needed to maximize growth and minimize losses for each of their individual clients.
Especially for the far more complex portfolios of high net worth investors.
In reality, only a fraction of those advisors operate at the high level needed by investors like you.
But, since they typically have larger caseloads, they tend to have less time to devote to the unique scenarios facing each of their ultra high net worth clients.
Are you okay being the odd man out?
With 15,000 wealth managers, it's akin to playing roulette.
Click to Tweet: Using a company with 15,000 wealth managers is like playing roulette with your portfolio.
The wheel spins, and…
Which of their wealth managers will you end up with?
Then in a few years, it spins again when your manager leaves or gets promoted.
You won't likely get to keep the same person for the decades you'll depend on them. You'll end up getting switched around with all the inevitable turnover, re-organizations, and personnel changes that occur at large firms.
The point is:
At a large wealth management firm, you have a greater chance of losing money to avoidable costs and taxes than you do at a smaller firm that specializes in ultra high net worth wealth management.
2. The Abundance of Wealth Managers Dilutes the Expertise
Think about it:
Expertise cannot exist across an entire industry. That defies the meaning of the word 'expertise.' It is by definition an elite group.
If you take the time to look, you can always find high-performers operating at levels exceeding those of the masses, within a given industry. The same holds true in ultra high net worth wealth management firms.
At the top you have elite performers and industry savants who exist above and outside their industry. They define and redefine wealth management, as the global and market picture continually evolves.
Those are the ones you want.
The larger group of less experienced wealth managers beneath them are followers.
How does this second tier operate?
They do what they're told. Check off boxes. Follow pre-written sets of directions and procedures – that were written by the elite performers.
At the large firms, you can find a handful of elite ultra high net worth wealth managers. But with tens of thousands of wealth managers on the global staffs of the big firms, what are your chances of nabbing the diamond in the rough?
Not good.
Here's a much better source:
At specialized wealth management firms, the expert is usually also the owner/partner. He is directly involved with each client. He's not passing the work off to subordinates and 'employee advisors'.
At a smaller, specialized, elite firm, the owner/advisor is directly and intimately involved with each investor's portfolio. He knows their names. He knows their kids' names. He knows their pets' names. And he knows what colleges they went to. The pets too.
More than that, he knows their business situation, mortgages, investment performance, and short and long term life goals and dreams.
All this makes possible an essential service:
Building a customized plan for each investor that looks unlike any other plan out there, because it's been so precisely aligned to that person's needs.
At large firms, many ultra high net worth individual investment plans look eerily and disturbingly similar.
Why?
Because those plans don't receive the customized attention they would have experienced at the more specialized ultra high net worth wealth management firms. That's the inevitable result of having to 'hire down,' as the large firms must continually do to fill their wealth manager pipelines as demanded by constant growth.
Here's a scary result of that:
'Employee advisor' has taken over as the most common job title for workers at financial advisory firms.
You don't want someone learning on the job while managing your ultra high net worth portfolio. At the large firms, the likelihood you'll end up with such a person is much higher than at a specialized firm. It's simple probability.
3. Assets Under Management (AUM) Is a Misleading Indicator
Charles Schwab's Investor Services (their wealth management division) saw net revenues increase 14.6% in 2017 compared to 2016. Wells Fargo's net revenues were up just 4.9% in the same period.
Yes, that data is a bit old, but this is the point:
Did Schwab do "better" than Wells Fargo that year? Well, yes, but not in the way you might think. According to Investopedia, that revenue growth was due mostly to "increases in asset management and administration fees."
In other words, they made more money, but that doesn't mean you did.
Simply looking at revenue growth, income growth, amount of assets under management, and other indicators at various ultra high net worth wealth management firms doesn't tell you what you really need to know.
For a deeper look at the seven warning signs that matter most when choosing an ultra high net worth wealth manager, see The 7 secrets to Nigh Net Worth Investment Management, Estate, Tax and Financial Planning.
We consider this a fairly obvious point:
Bigger doesn't mean best for you.
Revenue growth simply doesn't tell the whole story, because you don't know how much money is being made from fees, taxes, and other costs paid by their investors.
Or, put another way:
Revenue growth bears little correlation to portfolio growth for the customers.
4. Large Firms Have Fewer Specialists
The idea of 'one-stop shopping' has proven wildly appealing at big box stores. But when it comes to ultra high net worth wealth management firms – one-stop investing is the last thing you want.
Why?
Because as a person with high net worth, the level of additional service you require exceeds that of the vast majority of other people.
Click to tweet: One-stop shopping is great. But one-stop investing is the last thing high net worth investors should want.
You don't just need another estate planning attorney. You need the one who has sat through dozens of high net worth estate administration meetings and seen countless scenarios unfold.
You don't just need another mortgage and real estate advisor. You need the one who has handled properties for celebrities and moguls.
You don't just need another tax accountant. You need the one the courts call as the expert witness in the cases making headlines. Actually, you need the one who turns down the courts because she's too busy working with more important clients – like you.
The point is, none of these elite-level, 'category-of-one' experts work at large banks. They operate their own specialized firms. Why?
Because they are specialists.
Click to tweet: Specialist advisors own their own firms. Average advisors work for big companies and banks.
No estate planning elite specialist works at Wells Fargo.
While big banks and large wealth management firms may offer these other financial services as part of their high net worth wealth management packages, those services are not represented by the best of the best in those respective fields.
You will not find the best team all in one place.
You will find the best team only by searching for the most experienced and specialized experts running their own elite-level, and smaller, firms.
And just as this is true with estate lawyers and accountants, it's also true with wealth managers.
Want to Meet an Elite-Level Specialized Wealth Manager?
One way to identify an elite-level manager is to look at how they define performance, and the plan they use to achieve it.
When you talk to Pillar Wealth Management, you'll discover what this looks like at the elite level. And if you've only been to big banks and large wealth management firms before this, what you'll hear from us will stop you in your tracks.
Find out what you've been missing.
Talk to Pillar's specialized wealth managers
Related Post