What Does A Personal Financial Advisor Do?
While some people attempted to downplay the purpose of a financial advisor in our society, their impact in our lives is undeniable, because everyone takes actions that revolve around finance on daily basis.
During the Financial Crisis, for example, general losses of about $7 trillion was recorded in the stock market, and a lot of people lost their investments. Millions of people became homeless because of financial insolvency, eventually losing their homes through foreclosure.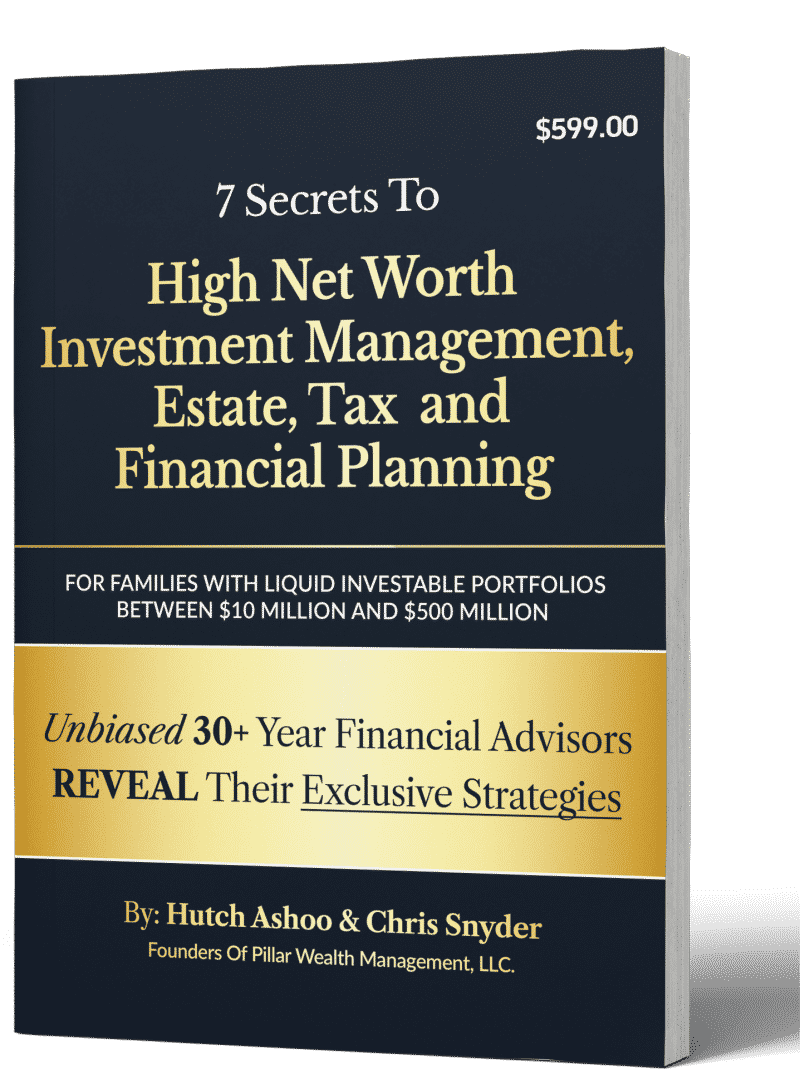 STRATEGIES FOR FAMILIES WORTH $5 MILLION TO $500 MILLION
7 Secrets To High Net Worth Investment Management, Estate, Tax and Financial Planning
The insights you'll discover from our published book will help you integrate a variety of wealth management tools with financial planning, providing guidance for your future security alongside complex financial strategies, so your human and financial capital will both flourish.
Clients frequently share with us how the knowledge gained from this book helped provide them tremendous clarity, shattering industry-pitched ideologies, while offering insight and direction in making such important financial decisions.
Firms like Pillar Wealth Management, LLC. help clients who need to invest $5 million to $500 million in liquid assets, to ensure they are prepared for the future.
These are just a few examples of the effects of unfavorable financial outcomes in our lives. To live comfortably today, we need to earn a substantial amount of money to afford necessities.
In addition to that, making the right choices helps us create a financial cushion that protects us against possible insolvency, and helps us live in financial freedom without losing our homes or investments once we retire. To achieve this aim, many people turn to a financial advisor for professional insights on money management.
Do you need a financial planner to help you manage $5 million or more in liquid assets? Schedule your consultation call with Pillar Wealth Management, LLC.'s co-founders Hutch Ashoo and Chris Snyder.