What Is The Best Wealth Management Firm Near Me – PillarWM
Today, the wealth management industry is replete with firms that offer wealth management services to affluent individuals. Availing these services allows high net worth and ultra-high net worth individuals to sustain, secure, and increase their wealth. However, before hiring any particular company, you need to have a clear idea about what is the best wealth management firm. At Pillar Wealth Management, we provide an assortment of private wealth management services to clients who have assets valued between $5 million and $500 million. If you're an investor with $10 million or more, make sure to read our free guide on how to choose the best wealth management firm.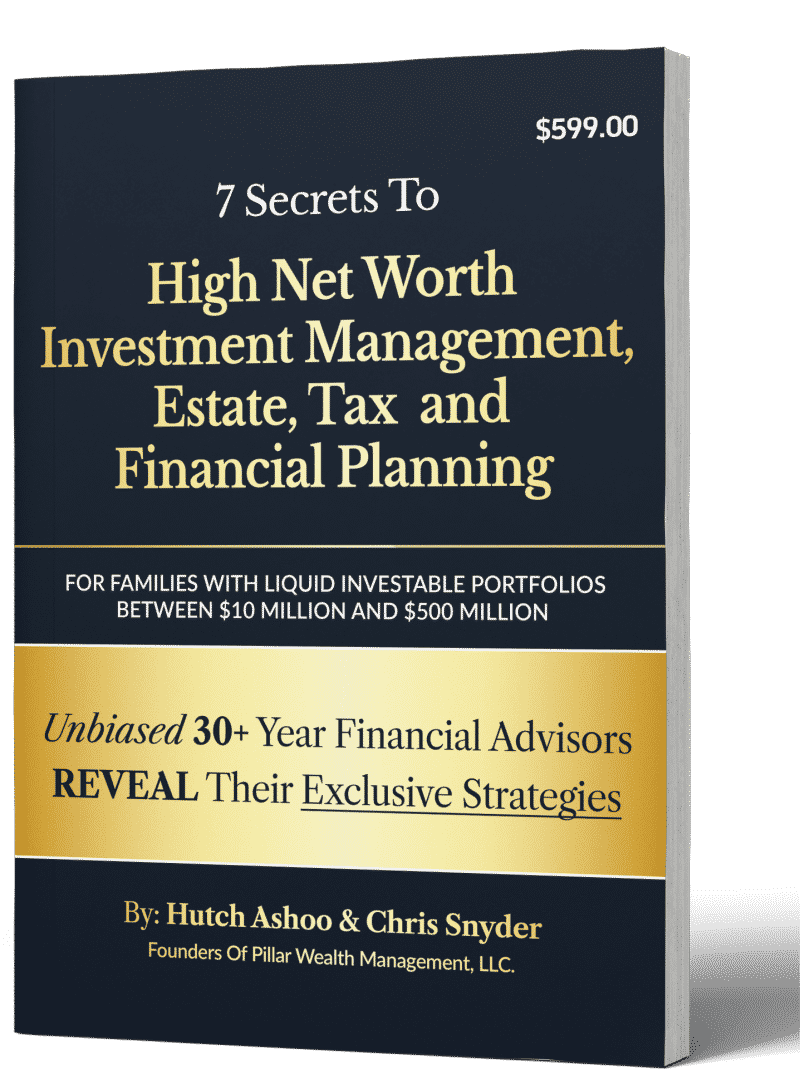 STRATEGIES FOR FAMILIES WORTH $5 MILLION TO $500 MILLION
7 Secrets To High Net Worth Investment Management, Estate, Tax and Financial Planning
The insights you'll discover from our published book will help you integrate a variety of wealth management tools with financial planning, providing guidance for your future security alongside complex financial strategies, so your human and financial capital will both flourish.
Clients frequently share with us how the knowledge gained from this book helped provide them tremendous clarity, shattering industry-pitched ideologies, while offering insight and direction in making such important financial decisions.
What Is the Best Wealth Management Firm?
If you're a high net worth or an ultra-high net worth investor, you must be thinking, "Who should I hire for wealth management"? The answer to your question is quite simple – there are several firms providing wealth management services to wealthy individuals you can choose and hire from. For instance, at Pillar Wealth Management, we have managed, protected, and increased the wealth of individuals who own liquid investable assets between $5 million and $500 million for over three decades.
Since there are several wealth management firms that you can choose from, you need to ensure that the one you opt for best meets your needs. To help you out, we have listed the essential factors you should consider before selecting a wealth management firm for yourself. Alternatively, you can even read our ultimate guide to choosing the best wealth management firm for high net worth individuals.
Experience with High Net Worth and Ultra-High Net Worth Individuals
Wealth management for individuals with assets valued between $5 million and $500 million is poles apart from wealth management for individuals who have assets valued at $100,000 or less.
Thus, the first thing you need to check when choosing a wealth management firm for yourself is to ensure that they know how to work with wealthy clients and have adequate experience in wealth management for ultra-high net worth individuals. It would be best if you always chose a firm that has been present in the market for several years.
At Pillar Wealth Management, our wealth advisors have a combined experience of 60+ years working with high net worth and ultra-high net worth individuals. Therefore, we know exactly how to manage, and even grow, the wealth of individuals of such stature. To have a conversation with our wealth managers on managing your wealth, sign up for a free consultation here.
Excellent Track Record
Just like experience, the track record of a wealth management firm is also of prime importance. If you come to think of it, there's no use hiring a wealth management firm that has failed its clients in the past. Who knows, they might even let you down!
Thanks to the Internet, you can now simply look up the best private wealth management firm to sustain and increase your wealth. For instance, websites such as the Better Business Bureau have reviews for several wealth management companies.
Make sure you go through the reviews thoroughly before deciding if the firm is indeed fit for your needs. The testimonials and reviews of old clients will allow you to evaluate better the advantages and disadvantages of hiring a specific wealth management firm.
List of Services Offered
Different wealth management firms offer a different collection of services. Some standard services provided by wealth management firms include the following:
Portfolio Management

Retirement Planning

Asset Allocation Analysis

Insurance Planning

Tax Management

Wealth Transfer and/or Estate Planning

Risk Management

Accounting

Banking
Thus, you first need to identify the services you require and then choose the best wealth management firm in that area. There's no use in hiring a firm for insurance planning if they don't provide that service. To know more about the services Pillar Wealth Management provides, click here and book a free consultation with our experienced wealth managers.
Get in Touch With their Wealth Managers
Once you have narrowed down your list of the best wealth management companies, you should directly speak to their wealth managers. You can either get in touch with them via email or simply ring them up on the number stated on the website. Otherwise, you can visit their office and have a detailed meeting in-person.
When you contact a wealth manager, you should several questions. For instance, you can ask them about their services, if they've worked with clients similar to you in the past, and their investment advisory approach. Our informative guide for investors who have $10 million or more includes plenty of other questions you can ask a wealth manager before opting for their firm.
This will help you determine how knowledgeable they are in their financial matters. If they're able to answer your questions confidently, it's a positive sign indicating that they have a good grip on financial and investment matters.
Fiduciary Services
Fiduciary services have a critical role in good wealth management. Therefore, before choosing a wealth management firm, make sure that it is fully dedicated to helping you meet your financial goals and objectives. The best wealth management firm will always prioritize your interests over their own and offer you unbiased and rational advice.

When Should You Use A Wealth Manager?
In this section, we'll answer your question, "When should you use a wealth manager?" Private wealth managers have the expertise to offer a range of financial planning and investment advisory services to high net worth and ultra-high net worth individuals like yourself.
Suppose you want to start your own business or plan to set up a charitable organization or create a retirement plan. In such situations, you can use the services provided by a well-reputed wealth management firm.
Here is a list of situations that require you to use a wealth manager.
Your Tax Bills Are Skyrocketing
One of the flipsides of making a gain on investment, and wealth in general, is the tax payments that come with it. Since taxes are a constant part of life, a proper and well-thought-out tax strategy can save you thousands of dollars.
Tax planning plays a significant role in building and preserving your wealth. Our competent wealth managers will analyze your finances, assets, and liabilities to create an optimum tax strategy for you to achieve your financial targets. For instance, we can advise you to leverage governments' compelling incentives on certain kinds of investment, which can minimize your tax bills.
Thus, by carefully assessing your situation, we can recommend several tax strategy options to help you achieve your financial goals.
You Want to Minimize Your Assets' Risk
A lot of high net worth and ultra-high net worth individuals prefer investing their wealth across various markets. If you're part of this club, you need to know that this practice is quite risky. This is because market trends can flip in an instant and negate your long-term gains in just a second.
Thus, if you wish to minimize your assets' risk, you should avail Pillar Wealth Management's risk management services. We will formulate strategies for you to lower the dangers of such unexpected and abrupt market movements. Plus, we will even analyze your asset portfolio comprehensively and let you know which assets are at the highest risk and what you need to do to mitigate the risk.
Hence, if you aim to diversify and minimize your assets' risk, our experienced wealth advisors will help you select the markets where you should invest. If you're interested in learning more about risk diversification approaches, make sure to read our book, The Art of Protecting Ultra-High Net Worth Portfolios and Estates – Strategies for Families Worth $25 Million to $500 Million.
You're Not Utilizing Investment Opportunities Appropriately
If you're a high net worth or an ultra-high net worth individual and you're only investing in stocks and bonds, you're missing out on several investment opportunities. Alternative asset categories such as private equity, hedge funds, real estate, and commodities are all great places to invest. Hence, it would be best if you used a wealth manager to help you take advantage of all the investment opportunities available to maximize and grow your wealth.
Our competent wealth advisors at Pillar Wealth Manager will go through your asset portfolio thoroughly. Depending on your level of wealth, financial objectives, risk profile, and time horizons, we will create strategies to maximize and increase your income. Using our knowledge of financial markets and insights on how they operate, we will help you make the best investment decisions.
If you cannot find the time to keep yourself updated with the continually evolving market movements, you should let our team of experts handle this job! To learn more about how you can improve your portfolio's performance, don't forget to read our in-depth guide, Improving Portfolio Performance.
You Are Concerned About Your Retirement
Saving for retirement is one of the major saving goals you will have in your life. Thus, a wealth manager will ensure that a comprehensive retirement strategy is part of your holistic financial plan. Retirement planning encompasses determining your financial goals for retirement and creating plans on how you will achieve them. It typically includes identifying your income sources, approximating expenses, executing a savings program, and managing assets and risk.
Therefore, when you retire, you will have sufficient money to enjoy a long vacation without stressing that you're going to run out of funds. Alternatively, you may even set some new post-retirement financial goals to increase your wealth.
Whatever plans you have for your retirement, our wealth managers have the capability, experience, and expertise to help you out. We will work with you to ensure that you are saving for your retirement in the most tax-efficient and optimum manner.
Similarly, if you have set new post-retirement goals, we will carefully estimate your future cash flows and suggest strategies for doing so. We highly recommend you read this useful guide and learn more about the critical shifts you need to make to maximize portfolio growth strategies.
Find an Ultra-High Net Worth Wealth Manager
By now, you would have a clear idea of the best wealth management firms and when you should hire them. Thus, the biggest question on your mind right now would be, "How do I get a wealth manager?"
So, if you're looking to find an ultra-high net worth wealth manager, we're here to help you out! At Pillar Wealth Management, we strongly recommend ultra-high net worth individuals such as those who have liquid investable assets worth $25 million or more to avail the services of a competent wealth manager. To speak to our team of wealth managers, click here and sign up for a free consultation.
If you're part of the millionaire club, our expert wealth management services will help to manage, sustain, and even increase your wealth as per your financial goals. Additionally, you might have several retirement, investment, insurance, and estate plans that you want to implement. You can only accomplish your goals with the help of an experienced ultra-high net worth wealth manager who has detailed knowledge of wealth management.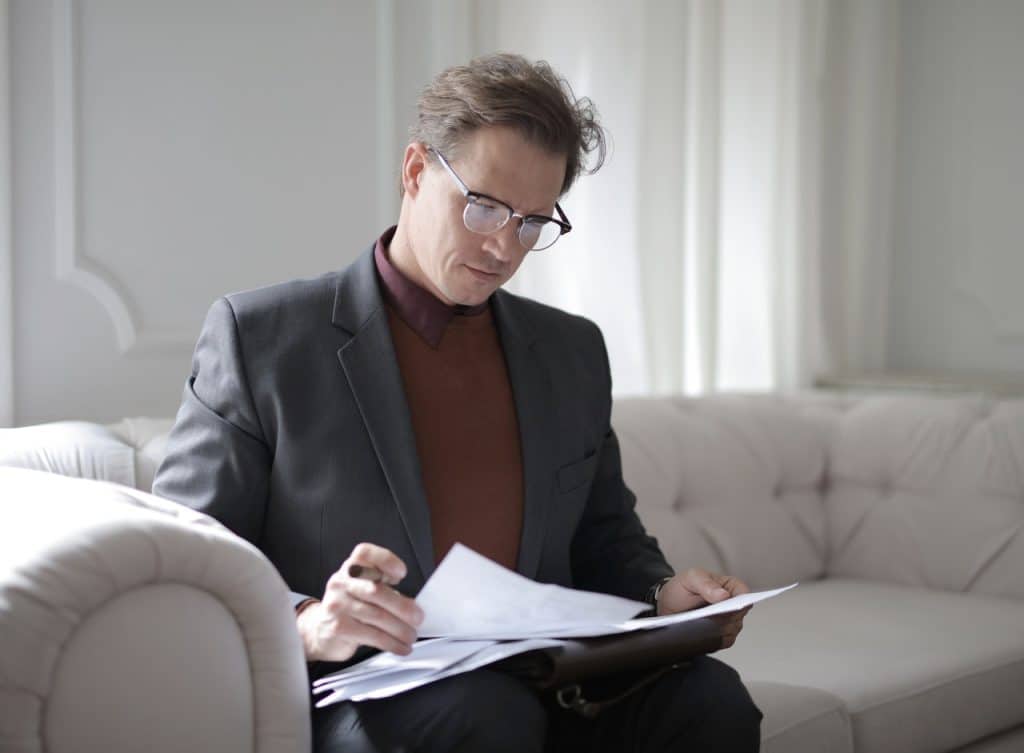 Last Few Words
At Pillar Wealth Management, our wealth advisors can start by discussing your financial objectives and needs and how you want to manage your wealth. Depending on the information you provide us, we will formulate a personalized strategy for wealth management to help you leverage investment opportunities, lower risk, and achieve financial security.
Unlike the major Wall Street firms and other massive wealth management companies who are more concerned about their shareholders, our wealth advisors focus more on your wealth and legacy. We don't offer homogenous, cookie-cutter solutions to every client that comes our way. Instead, we provide highly personalized strategies that will help you achieve your financial objectives optimally. To know more about Pillar Wealth Management and how our wealth managers can help you, visit our website and register for a consultation with us.It's totally free, so you really have nothing to lose!