Wealth Management Temecula – Financial Advisor Temecula by PillarWM
If you have amassed $5 million to $500 million in liquid assets, managing your wealth will not be as easy as depositing it in a high-interest bank account. Instead, wealth management Temecula will involve investing your money in different areas, minimizing tax and other expenses, planning for retirement and wealth transfer, protecting assets through insurance, and a lot more. Normally, high net worth and ultra-high net worth individuals don't have the precise skills or time to carry out all these tasks, and that's why they require a financial advisor to help them with it. However, this is where it gets really confusing. When it comes to high net worth wealth management Temecula, there are a bunch of people who claim to help with your finances, the two most common being a broker and wealth manager. Only the right person for the job can truly help grow, protect and optimize your wealth. Click here to learn more about choosing the right financial advisor for individuals with $10 million in liquid assets or more.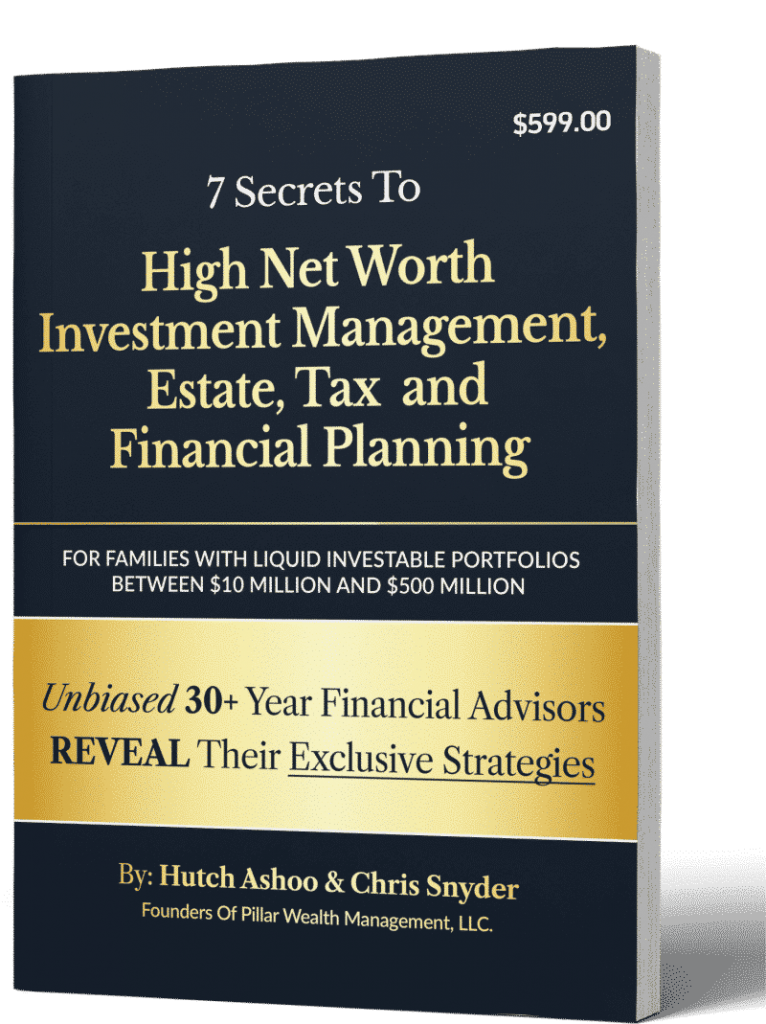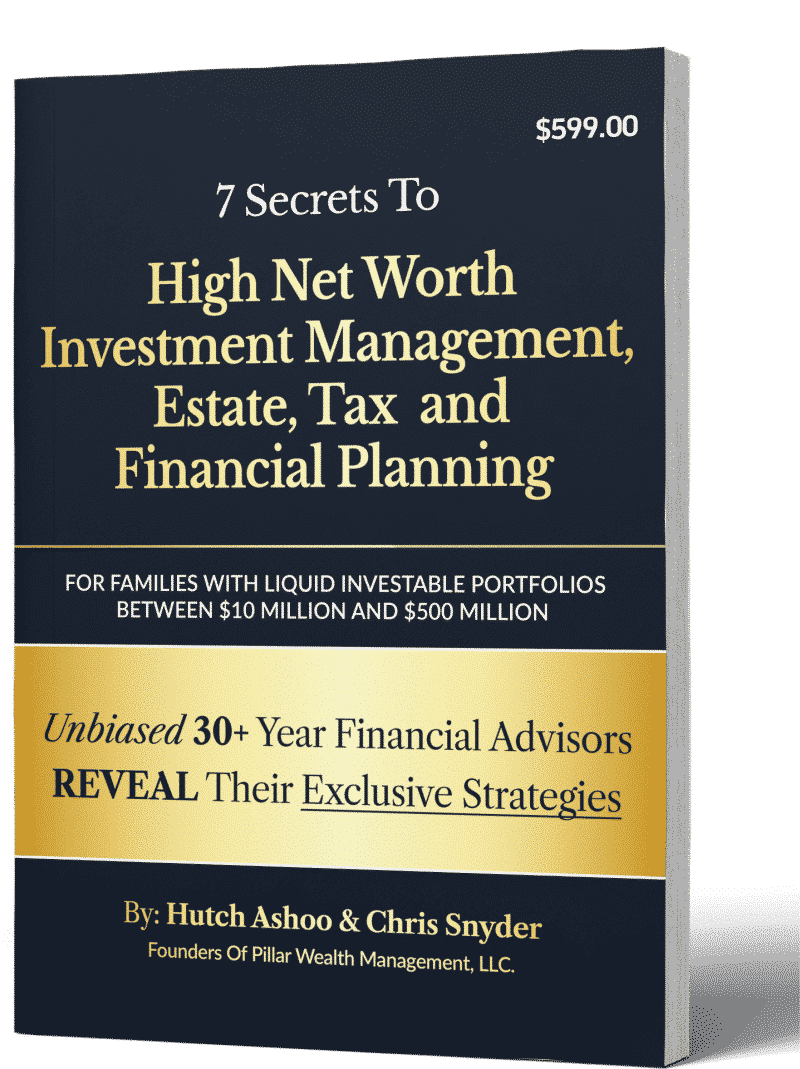 STRATEGIES FOR FAMILIES WORTH $5 MILLION TO $500 MILLION
7 Secrets To High Net Worth Investment Management, Estate, Tax and Financial Planning

The insights you'll discover from our published book will help you integrate a variety of wealth management tools with financial planning, providing guidance for your future security alongside complex financial strategies, so your human and financial capital will both flourish.
Clients frequently share with us how the knowledge gained from this book helped provide them tremendous clarity, shattering industry-pitched ideologies, while offering insight and direction in making such important financial decisions.
Pillar Wealth Management has a team of skilled wealth managers who truly provide fiduciary advisory services. They strive to help each of their high net worth clients by designing tailored financial packages that best serve each of their unique financial situations, goals, aspirations, and desired lifestyle. They have experience of more than 30 years in a wide range of services, including investment management, tax optimization and risk management.
In this article, we'll be discussing the differences between a broker and wealth manager and how you can choose the best wealth manager for yourself. Let's dive in.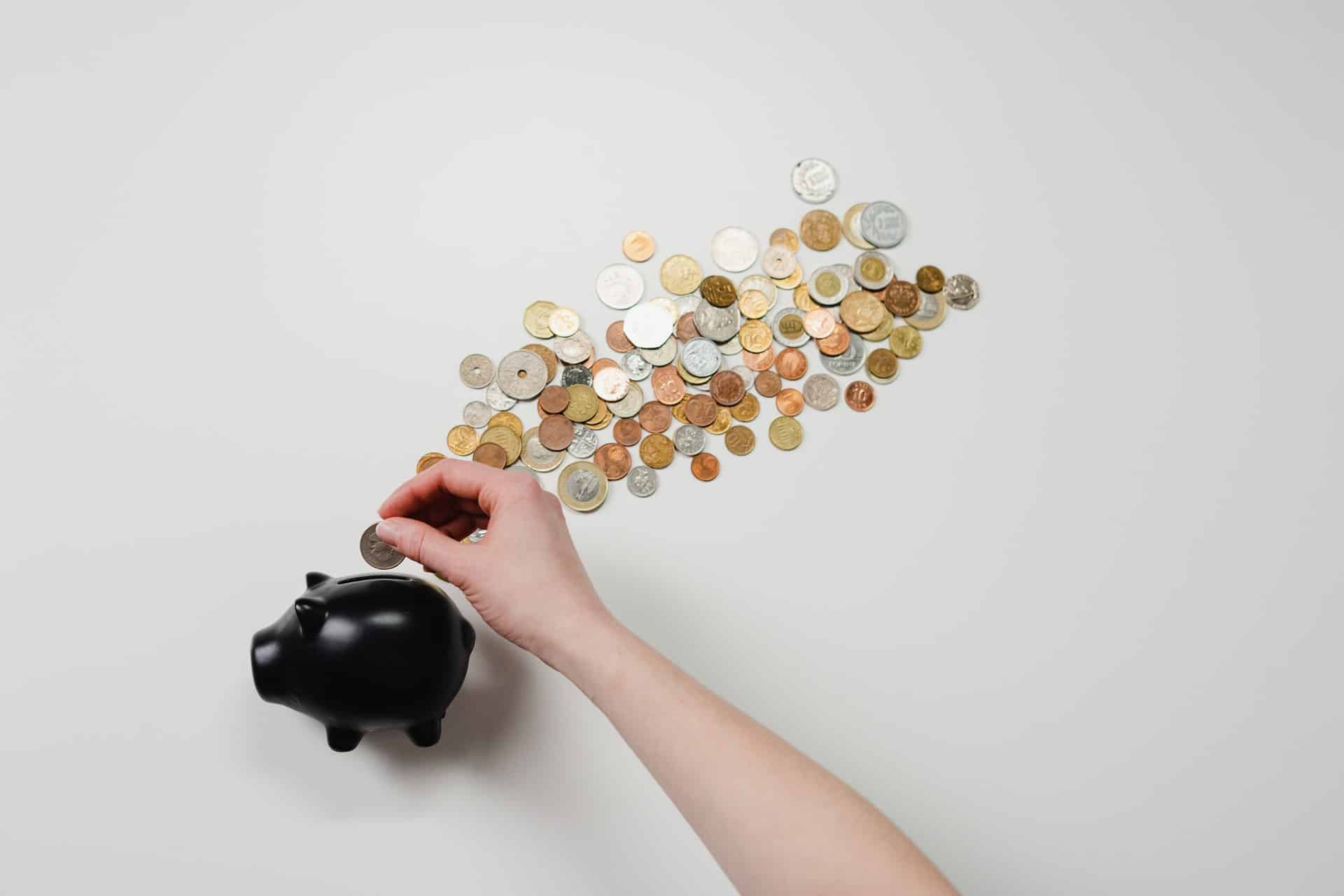 What is a Broker?
A broker can be a firm or an agent of a brokerage firm that acts as an intermediary to arrange and execute transactions between investors and securities exchanges. Usually, a broker focuses on one aspect of your financial plan, and that is investment management. This is why sometimes they are also referred to as investment advisors.
They offer advice on what investments to buy and sell, and depending on which broker you go to, they also execute your transactions. Every time they buy or sell an asset on your behalf, they earn a commission or get shares or warrants in the issuing company. They are solely focused on the assets section of your Personal Financial Statement and might only manage other aspects as far as it helps them grow your assets.
What is a Wealth Manager?
A wealth manager can play many roles, depending on the needs of the client. A wealth manager can be a financial planner, financial advisor, investment advisor, retirement planner, and more. These managers perform a range of duties to help clients with their overall financial goals and targets in life. They consider all aspects of your financial plan and situation to come up with relevant strategies.
You can find wealth managers at various financial institutions such as wealth management Temecula firms, private banks, and brokerage houses. Learn more about what a wealth manager can do for you by booking a free consultation with us.
What are the Differences Between a Broker and Wealth Manager?
Looking at these brief descriptions and the Temecula financial wealth management brokerage services, it might seem like there's not that big of a difference between brokers and wealth managers. However, there are crucial differences between the two, which will ultimately affect how much wealth you are left with at the end of the day. So, if that matters to you, keep reading to see what those differences are.
Services Offered
As you could probably tell by just the definition, one major difference between brokers and wealth managers is the level of services they offer. While brokers only focus on the investment bit of your wealth and assets, wealth managers take a more holistic approach to managing your assets.
Occasionally, brokers can take up a few other things, such as retirement planning or risk management. However, those are limited to the extent that they support the brokers' main purpose, which is investment management. Wealth managers have to grow your wealth but also protect your assets, minimize your expenses and devise financial plans according to your financial situation.
Therefore, they offer a range of financial services. For instance, at Pillar Wealth Management, our wealth managers can help you with the following:
Investment Management
Risk Management
Tax Management
Retirement Planning
Estate Planning
Banking
Accounting and more
If you want to learn more about these services or avail them from Pillar Wealth Management, click here to get in touch with us today.
Service Charges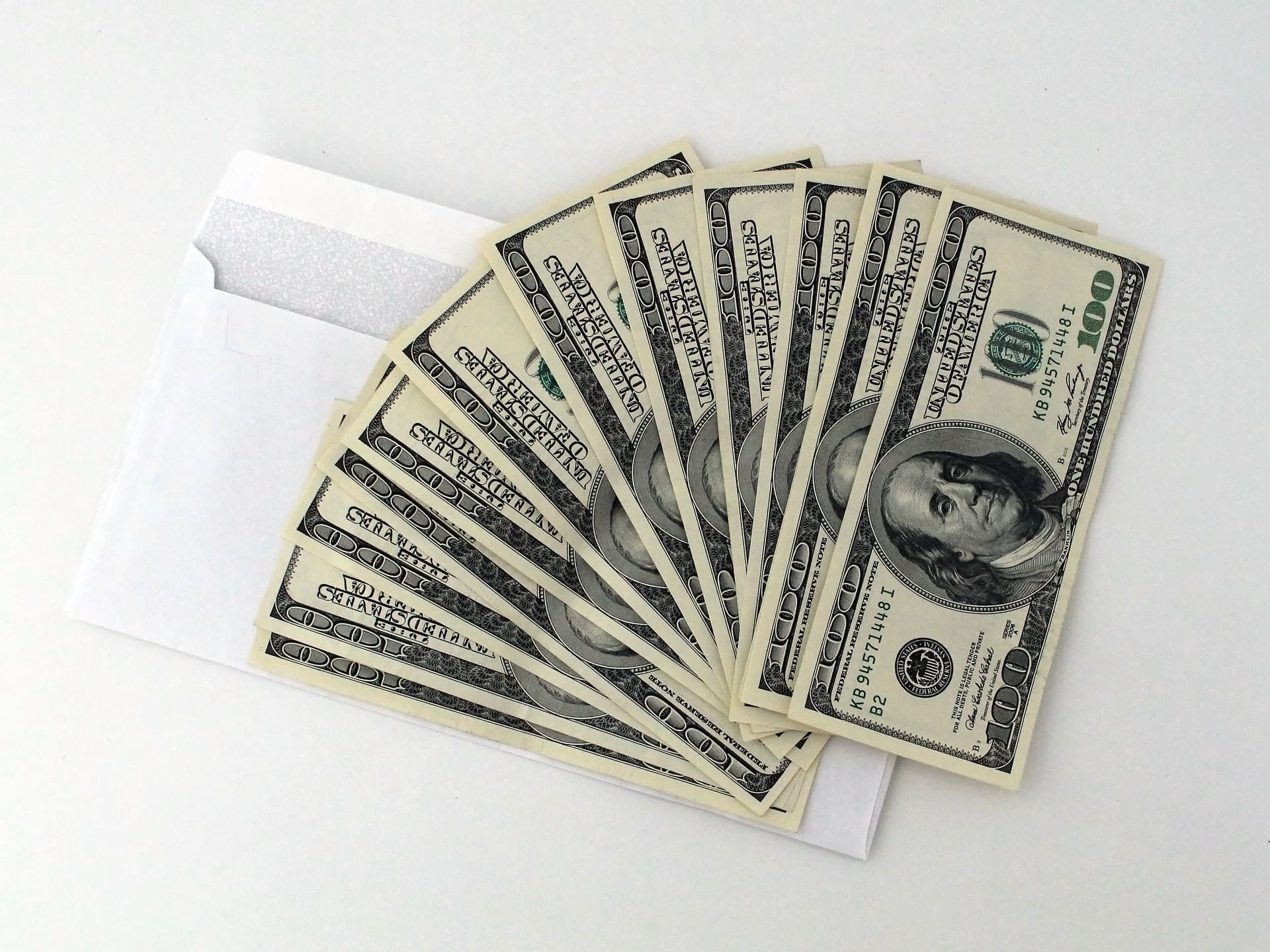 You'd assume that since wealth managers offer a wider range of services, they'd charge exorbitant fees as compared to the no-fee services offered by brokers. In reality, though, brokers might not be charging you a straight up fee, but they will be drowning you in a world of hidden costs and charges.
With most wealth management Temecula firms, their services are 100% fee-only. Moreover, they are not only entirely open about their charges but also work extra hard on their end to make sure their clients don't bear any excessive costs through their wealth management activities. Brokers, on the other hand, perform various investment activities that end up incurring their clients exorbitant expenses in the form of taxes, interest, and the brokers' own commission and charges.
Besides their management fees, working with a broker can cost high net worth and ultra-high net worth individuals some of the following costs and expenses:
Charges of bond spreads
Commission on securities sales
Capital gains taxes
Losses from no tax loss cultivation
Margin interest costs
Lack of Personalization
Another difference you'll notice between brokers and wealth managers is the level of personalization. Even if we ignore everything else and just focus on the investment management services, there's a world of difference between the types of packages offered by both.
Usually, brokers will ask you a few basic questions about your asset growth goal and risk tolerance and hand you a standard investment package that they offer everyone and has proven to be somewhat successful. This might help you achieve some short-term targets but won't necessarily help you achieve your long-term goals and aspirations in life. Not to mention, it won't be an efficient use of your wealth and assets either.
Wealth managers are entirely dedicated to growing your wealth in the best way possible for you. Therefore, they spend extra time asking vital questions that can help them truly understand what you want in life. Based on that, they develop customized investment portfolios that not only have great performance but also contribute to your other objectives in life.
If you want to learn more about protecting and optimizing your wealth and assets, order a free hardcover copy of our book, The Art of Protecting Ultra-High Net Worth Portfolios and Estates – Strategies For Families Worth $25 Million To $500 Million.
Expertise at High Net Worth Wealth Management
If you're an investor with $5 million to $500 million in liquid assets, you definitely want someone who knows what they're doing to manage all your wealth and finances. A broker is not necessarily that person.
While a broker does have knowledge about investment management, he doesn't necessarily have the expertise of managing your investment portfolio within the broader umbrella of comprehensive wealth management Temecula. You could have various retirement plans, estate plans, philanthropic plans, etc., and all of these need to be tied back into your investment plans and strategies.
This can only be possible with the help of a skilled and experienced wealth manager who knows everything there is to know about wealth management Temecula.
Conflict of Interest
Brokers can also have a conflict of interest in their duties, which can affect how well they manage your wealth. Rather than holding themselves to a fiduciary standard, brokers can sometimes follow a suitability standard where they don't necessarily keep their clients' interests above their own.
Therefore, they might recommend investments that aren't that great for the client's portfolio but good for their commission. In comparison, wealth managers have no agenda besides helping you achieve your financial goals and targets. They suffer from no conflicts of interest, and that helps them serve you to the best of their abilities.
How to Choose the Best Wealth Management Advisor?
High net worth and ultra-high net worth investors deserve only the best. So, how to choose the best wealth management advisor? Here are a few things you can consider that will help you find a suitable advisor for yourself.
Alternatively, you can also click here to check out our ultimate guide to choosing the best financial advisor for high net worth individuals.
Experience with High Net Worth Clients
Wealth management Temecula for individuals with $5 million to $500 million in liquid assets is vastly different from wealth management for individuals with $10,000 or $100,000. That's why when you're choosing a financial advisor for yourself, make sure they know how to handle such affluent clients like yourself and have plenty of experience with high net worth wealth management Temecula.
At Pillar Wealth Management, we have a combined experience of more than sixty years in dealing with high net worth and ultra-high net worth clients. Our wealth managers and advisors know precisely how to effectively manage the wealth of individuals of such caliber. Click here to start a conversation with our advisors about your wealth management.
Asset Allocation Process
Asset allocation is an important aspect of growing your wealth, and how your manager carries it out shows how smart they are when it comes to wealth management Temecula.
Careful and consistent asset location not only helps you keep your taxes and costs low, but the right allocation can also affect your portfolio performance. You can learn more about improving your portfolio performance from this comprehensive guide. Furthermore, asset allocation needs to be constantly monitored and adjusted as well according to various internal and external factors.
Fiduciary Services
Fiduciary services are absolutely vital for good wealth management and something which Temecula financial wealth management brokerage services sometimes lack. When choosing the best wealth management advisor for yourself, make sure they are fully committed to helping you achieve your financial goals and targets, have no conflicts of interest, always keep your interests above their own, and can advise and execute your financial decisions without emotion.
Active and Passive Management
Another concerning issue with brokers, banks, and other financial institutions is the excessive use of active money management. While these can give high short-term returns, ultimately, they take away a lot of your wealth in taxes and management fees.
Passive management represents a more calculated process that serves clients better in the long run. So, when choosing a financial advisor, ensure that they are using the optimal mix of active and passive management that fulfills all your short and long term goals. Click here to read about other critical shifts you can make to maximize your portfolio growth strategies.
Tax and Expense Optimization
A good wealth management advisor will not only focus on growing your wealth but also growing it efficiently by cutting down on excessive costs. Therefore, go for an advisor that is well-versed in tax optimization and expense minimization strategies.
Final Thoughts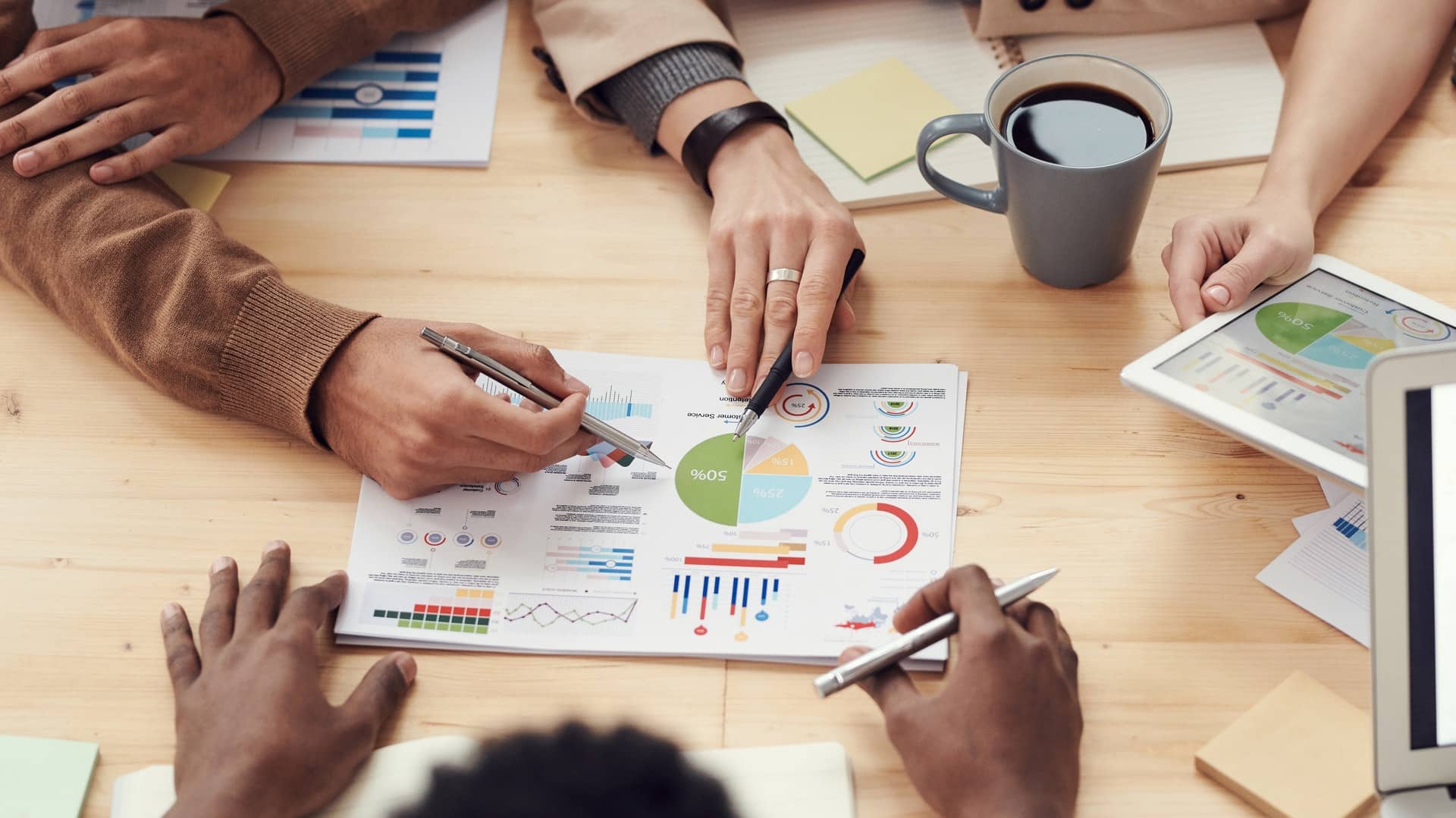 Considering the large number of financial advisors, financial planners, investment advisors, brokers, agents, wealth managers and whatnot out there, it can be incredibly confusing to decide whom to approach for wealth management Temecula. However, only the right wealth manager can help you grow, protect, and optimize your wealth for financial success and serenity.
Pillar Wealth Management is an independent and 100% fee-only wealth management Temecula firm. We offer a wide range of financial services to help our affluent clients manage their wealth in a holistic manner. Our wealth managers have more than 30 years of experience in this industry and are well-versed in the best practices for growing and optimizing your wealth. Click here and book a free consultation with one of our experienced advisors today.
Related Post