Sausalito is a suburb in Marin County, California, with a population of just over 7000 people. It is rated one of the best places to live in California because it provides residents with a dense suburban feel. Sausalito is home to a lot of retirees who own their own homes.
As a result, there is a 50/50 split between those that own their homes, and those who rent theirs. If you have over $10 million to invest or looking to build an investment portfolio of around that size, then you should check out this link for investors.
Sausalito is also quite a wealthy area, with the median household income at just over $110,000. This is almost double the national median household income, which is recorded to be a little over $55,000.
With this wealth, however, comes a need to manage it properly, and this is where wealth management services come in. For residents in Sausalito who earn high incomes, or are high net worth individuals, a wealth manager provides them with the easiest way to manage their finances.
It can, however, be challenging to select the best kind of wealth manager that suits your unique financial needs.
So, what is the best way to find a financial advisor in Sausalito that understands your specific needs? Here's how to locate a financial advisor in Sausalito and surrounding areas, provided by Pillar Wealth Management, LLC., who works with affluent clients that need to invest between $5 million and $500 million in liquid assets.
What's the best way to find a wealth manager in Sausalito?
Because Sausalito has a median household income that is almost double that of the national average, things are relatively expensive. The residents earn higher incomes, as a result, property values are more expensive, and the cost of living is above average.
All these come together to mean that financial success depends on how well you can plan your finances.
Everyone has unique financial goals, irrespective of income level. After you take care of your monthly bills, such as mortgage rent and so on, you are faced with a dilemma. 
How best can you use your leftover money? How about leaving your estate to generational heirs with the best tax effective way to do so? This, among other things, is what a wealth manager will help you figure out.
With their help, you also figure out which of your financial goals are your top priority, and with this, design a financial plan that will help you achieve them.
Before continuing, it is important to note that not all wealth managers in Sausalito provide you with the same level of service. Our team at Pillar Wealth Management, LLC, put together this resource to help with locating a great financial advisor near me.
Be sure to get your copy of The Ultimate Guide to Choosing the Best Financial Advisor: For Investors with $5 Million to $500 Million in Liquid Assets. It gives a ton of advice on how to select a good financial consultant in Sausalito.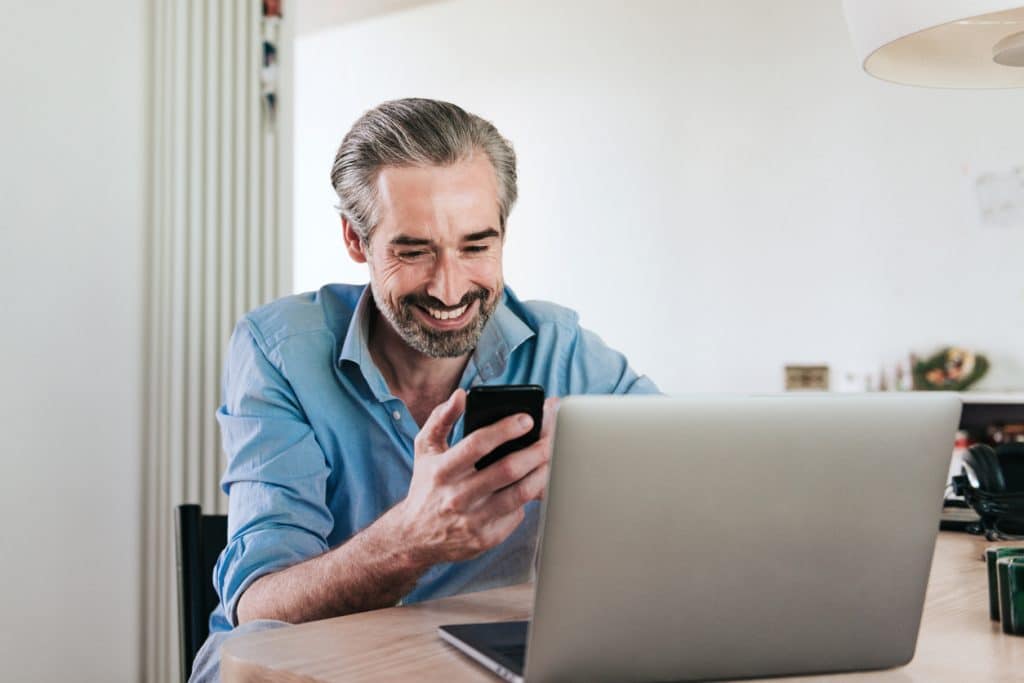 3 Types of Finance Professionals that you can work with
Let's take a look at the various professionals in the finance industry that you can work with to achieve your financial goals.
Robo-advisor/investor
One of the options for managing your wealth is to use a Robo-advisor. A Robo-advisor is a software that uses computer algorithms to manage your investment portfolio. It is really quite simple to use. To get started, you fill a form that will cover all your investing goals and habits.
The computer system then reviews the results of the form and determines the best investment strategy for you to reach your goals. The algorithm will consider a lot of factors, such as the length of time you have to invest, your risk appetite, and more.
The system will also determine how to diversify your portfolio. This option is a good choice for those that want a low-cost and hands-off investing method.
However, Robo-investors are not for everyone, especially those with complex financial situations, or a large amount of capital to invest.
This is because these kinds of clients will often require personalized attention, and your investment account would need active management instead of the passive management that Robo-advisors provide.
Generally, wealthy clients have already become rich – they don't need to get rich again. Therefore, it is much better to work with financial advisor Sausalito than it is to use an online Robo-investor, especially if you are a high net worth individual.
There is a lot to know about managing your wealth as an affluent individual. To help address your questions, our team at Pillar Wealth Management, LLC, put together an incredible book titled The Art of Protecting Ultra-High Net Worth Portfolios and Estates: Strategies for Families Worth $25 Million to $500 Million.
Use the link above, and we will send you a copy in the mail, for free. It's a great way to learn what you should know about wealth management for multi-millionaires.
Financial Planners
Before discussing financial planners, consider whether you're achieving your financial goals. If you want to get more out of your investment portfolio, then look at our resource, Improving Portfolio Performance: The Shifts Multi-Millionaires Must Make to Achieve Financial Security and Serenity. Written by our team at Pillar Wealth Management, LLC., it explains what multi-millionaires can do to meet and exceed their investing goals. Do not miss this valuable resource
Financial planners are another type of financial advisor you can work with. A financial planner in Sausalito will look at your lifestyle, your spending pattern, and your goals in other to create a comprehensive plan for your finances.
From there, the professional financial planner will then outline the steps that you need to take periodically to meet your goals. This plan can include, for example, adjusting the types of accounts that you hold your money in, to receive the best tax advantage.
It can also include how much you should invest per month, as well as the types of investments and securities that you should keep in your investment portfolio.
The only downside with working with a financial planner is that while they can create the plan for you, they cannot sell you the investments and securities in that plan. Also, the financial planner might not even be aware of all the investment options that you can access, and that suits your financial needs.

Wealth Managers
Wealth managers are your best bet for managing your finances, especially if you are a high net worth individual who is worth between $5 million and $500 million. This is because a wealth manager combines the duties of a financial planner and an investment broker.
A wealth manager in Sausalito will help you create a financial plan to suit your unique financial needs, and will also help you implement such plans by managing your investment portfolio.
What's more, using a wealth manager in Sausalito means that you are working with a Registered Investment Advisor (RIA), and the firm is bound by law to ensure that they work in your best interest, called a fiduciary duty.
If you are looking for a wealth manager near me, consider working with Pillar Wealth Management, LLC.
Our company co-founders Hutch Ashoo and Chris Snyder will love to discuss your needs and future goals if you are looking to invest between $5 million and $500 million in liquid assets. Register for your free, no-obligation consultation today.