RBC Wealth Management
As a high net worth or ultra-high net worth individual, you don't have limited options for wealth management. You can opt for a big-name brand like RBC Wealth Management or alternatively you can choose to work with a boutique firm. Pillar Wealth Management, for example, is a niche wealth management firm that caters to clients with $5 million to $500 million in investible liquid assets.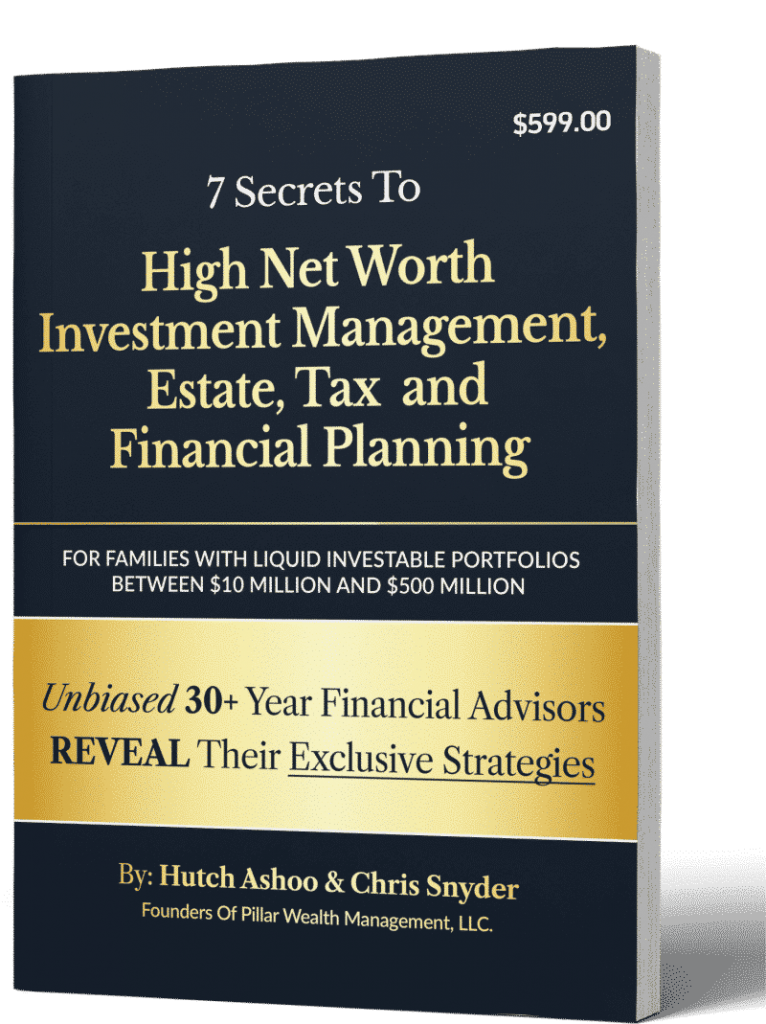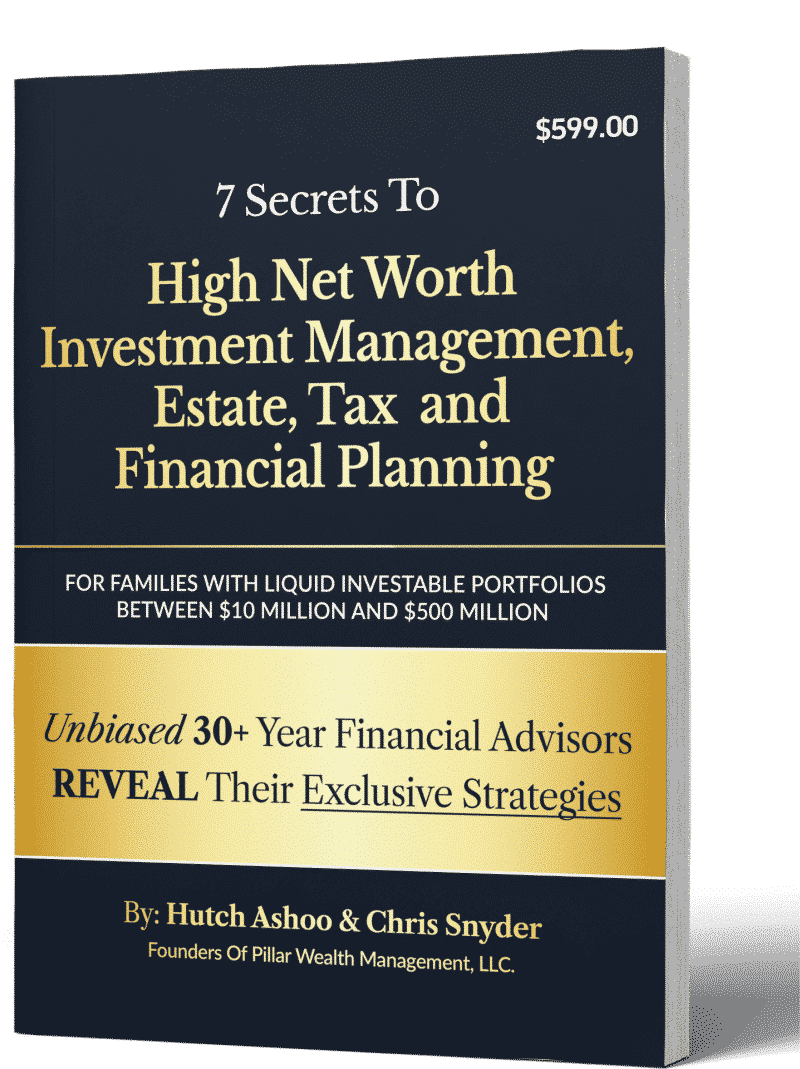 STRATEGIES FOR FAMILIES WORTH $5 MILLION TO $500 MILLION
7 Secrets To High Net Worth Investment Management, Estate, Tax and Financial Planning

The insights you'll discover from our published book will help you integrate a variety of wealth management tools with financial planning, providing guidance for your future security alongside complex financial strategies, so your human and financial capital will both flourish.
Clients frequently share with us how the knowledge gained from this book helped provide them tremendous clarity, shattering industry-pitched ideologies, while offering insight and direction in making such important financial decisions.
Regardless of whether you decide to work with a firm or a boutique one, both approaches have their pros and cons. If you have $10 million or more in investible liquid assets, then we highly recommend you check out this complimentary guide on choosing the best financial advisor. What matters ultimately is whether the overall solution of a wealth management firm is a good fit for your needs. Wealth Management is a financial advisory service for high net worth and affluent individuals.
Selecting a wealth manager to work with is a big decision. One has to factor in multiple considerations before making the final decision. Among the multiple points to consider are the wealth management firm's way of working, the list of services offered, and the overall track record over the years. Pillar Wealth Management, for example, has been around for over 3 decades serving those with $5 million to $500 million in investible liquid assets.
To help you navigate the various asset management offerings and to help you make an informed decision, we have decided to write a guide covering some of the basics. In this article, we will discuss wealth management background, the services offered by wealth management, the role of an investment philosophy in the business of wealth management, and hint for finding a financial advisor.
RBC Wealth Management Background
The Royal Bank of Canada or RBC Wealth Management is a division of RBC Capital a multinational financial institution and the largest bank in Canada by market capitalization. Among the various financial services that RBC wealth management offers, wealth management is a key business division. A dedicated asset management firm like Pillar Wealth Management only does wealth management for individuals and families worth $5 million to $500 million in liquid assets. RBC-wealth management business is the 5th largest in the world by assets. It manages close to CAD 1.1 trillion. RBC wealth management has 4,800 asset management professionals to advise high net worth and ultra-high net worth clients in multiple locations in North America and all over the world. You can find their information further at their website on the internet.
Clearly, the asset management background highlights the scale and size of the business. However, sometimes having a smaller size works better. For example, an asset management firm like Pillar Wealth Management is only accepting 17 new clients this year. This allows the firm to handhold every one of its clients and to offer a highly personalized asset management experience. If a client calls up the office, we and our staff know who you are. Feel free to download this guide on choosing the best financial advisor for individuals with $5 million to $500 million in liquid assets.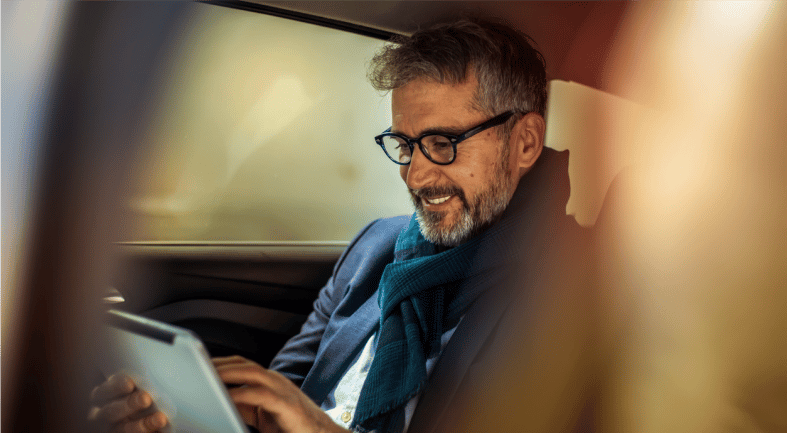 Wealth management is a personalized service
Asset management is a highly personalized service. After all, it is about your money, your financial security, and your goals. Therefore, it works well when high net worth and ultra-high net worth individuals can deal with one person for all their financial needs. What helps, even more, is if the advisor is the same person for years and decades. Dealing with the same person saves a lot of time and the decisions are also more holistic in nature. One person looking at various financial aspects will know the impact of every decision on each of those aspects.
At a boutique firm like Pillar Wealth Management, your advice is delivered by Hutch Ashoo or Chris Snyder, the co-founders of the firm who aren't changing firms anytime soon. In fact, both of them have been around for more than 30 years advising ultra-affluent and affluent families. Clients have been used to hearing Hutch or Chris's voice whenever they call without a long frustrating phone tree. Real people answer our phones. We encourage you to schedule a free consultation with Pillar Wealth Management to discuss investment management, portfolio performance, and asset management to evaluate if we are a good fit for you.
Services Offered by RBC Wealth Management (RBC capital markets LLC member)
The services offered by RBC wealth management are broad and diverse. The RBC Wealth Management' scale allows it to pool resources as well as expertise from around the world. Investment management, retirement planning, tax planning, quotation services, and estate planning are all part of the suite of solutions that asset management offers. Two very important and perhaps need to be highlighted with the caps lock button from RBC wealth management are the services offered are trusts and fiduciary.
Trusts allow a high net-worth person to separate himself/herself from the legal ownership of specifically chosen assets. You might wonder how that can be helpful. It helps in two ways. First, if there is ever any liability that you are facing, then the assets placed in the trust may be off-limits. Second, you can structure the trust in such a way that the ownership of those assets gets transferred to your heirs at your time of choosing and in a confidential manner. Inheritance planning can become so much easier through the use of trusts. To know more about what kind of services asset management firms offer, feel free to check out this book called The Ultimate Guide to Choosing the Best Financial Advisor: For Investors With $5 Million to $500 Million in Liquid Assets.
Working with a fiduciary advisor can be immensely beneficial to the client especially on their hedge funds matter. A fiduciary asset management firm is someone who always has to act in the best interest of the client. This is not just a compulsion but a legal obligation on the part of the wealth manager. To become a fiduciary, an advisor has to register with the SEC participation programs or the state regulator. A client can also expect a fiduciary to inform them about potential conflict-of-interest situations if they ever arise. Give Hutch Ashoo a call to learn how Pillar Wealth Management's fiduciary status has helped it deliver top-notch asset management services over the years.
Investment Philosophy
Investment management or portfolio management is a big part of an asset management firm's offering. Just like most wealth managers, asset management also follows an investment philosophy. Its philosophy revolves around the goals and needs of the client. By that, we don't just mean finding out what clients want to achieve in life or what their risk appetite is. Instead, asset management offers clients the option to either make their own investment strategy or manage all investment decisions if the client wants a hands-off approach. RBC wealth management calls them the advisory management option and the discretionary management option.
Asset management is ultimately about the client's life goals. Money by itself does not do anything. One does not invest simply to see more zeros in his/her account balance. Proper investment planning becomes a vehicle to a destination. The destination could be a certain lifestyle upon retirement, sending grandchildren to an Ivy League school, leaving behind a legacy, real estate investment trusts, etc. The life goals for each individual are different, but the common theme is to be able to achieve those goals with carefully thought-out investments. We highly encourage you to read this guide on maximizing portfolio performance for investors with $5 million to $500 million in investible liquid assets.
The Role Of Investment Expenses
Investment management is as much about earning high returns as it is about a stress-free process. While all asset management firms have their own way of thinking about investment philosophies, Pillar Wealth Management likes to add an extra dimension to its investment philosophy. In addition to helping clients achieve what Pillar calls financial serenity, investment management to the firm is also about saving the client money.
For example, investment choices can make the difference between prices for the higher short-term capital gains taxes vs lower long-term capital gains taxes while still ensuring an acceptable level of performance. Expenses and fees are also a big factor in helping clients achieve financial serenity. Nobody wants to be awake at night stressed out about what the next market fall will do to their financial security. The thought of paying high expenses and taxes, which could have been lower, makes the anxiety even worse. To put words into action, Pillar Wealth Management has a unique goal of saving $100,000 for every $10 million in a client's assets values, through performance maximization, loss mitigation as well as tax and expense reductions. You can start a conversation with us to learn more. You don't have to sign-up and set the passwords to this consultation phase.
If a wealth manager tells you that fees and costs are the same things, then you might want to be careful. Fees are what a wealth manager charges you in return for offering services. Investment costs are topics like taxes, money manager and fund fees, and other account updates on costs as we have discussed above.
Tips for Finding The Best Financial Advisor For You
You may have reached this article while looking for attention to the best asset management firm to work with. Firms like asset management have extensive asset management practices and they are easy to find. All you have to do is search their names in Google and you get the search results. However, you can also use the internet to find fiduciary, independent, and boutique asset management firms that can offer you highly custom and personalized services in investment assistance and many financial areas else. One of the first tips for finding a financial advisor is to figure out who you'll be dealing with! Will you have a point advisor who will quarterback all your financial affairs so you can have the freedom to live life as you desire? How will you find this advisor amongst the many choices?
Some high net worth individuals have extensive personal networks that they rely on from time to time. Chances are that their friends, college mates, and business colleagues are also high net worth or ultra-high net worth individuals. Some of them may already be working with a top financial advisor. So, one option for finding a good wealth manager is to ask people you know. Your own folks will also give you an honest and unbiased review. This is unlike the glossy testimonials that many asset management firms post on their websites for marketing purposes.
We also encourage you to speak to Pillar Wealth Management and get first-hand information yourself. When you speak with a wealth manager, you get to know the person behind the resume and the qualifications. Ultimately, asset management is about your personal life. Asking someone to make money decisions on your behalf requires trust. This can only be gauged when you speak to a wealth manager one-on-one.
Other Points To Access And Consider
A wealth manager cannot just make a plan and then put it away in a drawer. It is easy to just send out monthly or quarterly newsletters that are system-generated from a set template. Continuous monitoring and adaptation are what asset management is about to prevent any error in the process. One cannot assume an 8% return because that is what the past 50 years have delivered. Some years, the market could return -10%, while some years, the market could return 40%. Life happens and the wealth manager has to be able to adapt to those changes so that you stay on track to achieve your goals.
This is also the reason why pre-determined investment plans don't work. Some firms will have ready portfolios that may be labeled as high-risk, low-risk, case sensitive, etc. Every person's situation is different and therefore clients shouldn't be bucketed into such categories.
One also has to be careful about any conflict of interest-rates issues. For example, a large asset management firm that also has an asset management business may be inclined to invest in the funds of its own company or group. Investments that are the best for your needs are the ones that should be selected.
A Word About Pillar Wealth Management
We encourage you to get in touch with Pillar Wealth Management to learn more about its custom process for providing wealth management services from trusted advisors to high net worth and ultra-high net worth families. If you have any questions about which wealth management firm to work with and why or if you have any trepidations about your current investments then we invite you to discover how our fiduciary and independent wealth management services may be a fit for you. You don't need to create an account and no user id password required. You might discover a whole new world of how asset management advice and money management are delivered. As they say, the grass might be greener on the other side.
Before you begin your search for wealth management, we highly recommend to-access and reading this short guide on 5 critical shifts needed to maximize portfolio performance. It will help set the right frame of mind.
© 2018 – 2021 Pillar Wealth Management LLC – All rights reserved.
To be 100% transparent, we published this page to help filter through the mass influx of prospects, who come to us through our website and referrals, to gain only a handful of the right types of new clients who wish to engage us.
We enjoy working with high net worth and ultra-high net worth investors and families who want what we call financial serenity – the feeling that comes when you know your finances and the lifestyle you desire have been secured for life, and that you don't have to do any of the work to manage and maintain it because you hired a trusted advisor to take care of everything.
You see, our goal is to only accept 17 new clients this year. Clients who have from $5 million to $500 million in liquid investable assets to entrust us with on a 100% fee basis. No commissions and no products for sale.
Related Post