Private Wealth Manager to Secure and Grow Your Wealth – PillarWM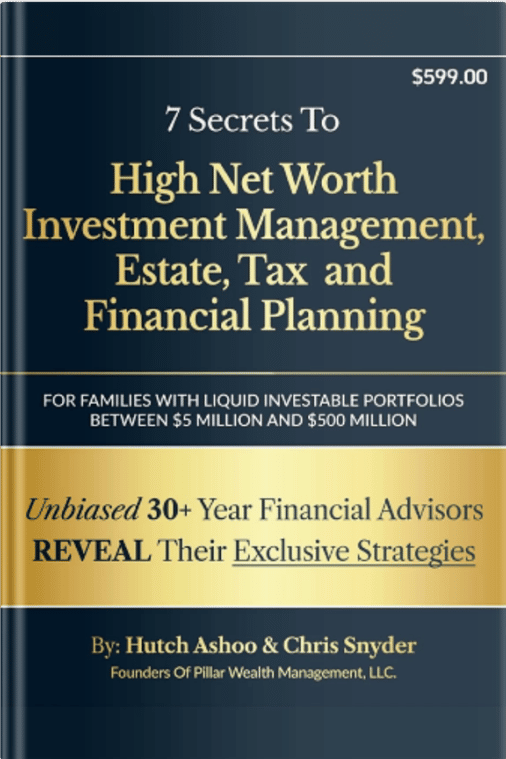 STRATEGIES FOR FAMILIES WORTH $5 MILLION TO $500 MILLION
7 Secrets To High Net Worth Investment Management, Estate, Tax and Financial Planning
The insights you'll discover from our published book will help you integrate a variety of wealth management tools with financial planning, providing guidance for your future security alongside complex financial strategies, so your human and financial capital will both flourish.
Clients frequently share with us how the knowledge gained from this book helped provide them tremendous clarity, shattering industry-pitched ideologies, while offering insight and direction in making such important financial decisions.

What Are Private Wealth Services?
If this is the first time you've heard of private wealth management services, you must be thinking, "What are private wealth services, and what do they do?" Well, private wealth management is a uniquely-designed investment advisory approach to meet the needs of affluent individuals. At Pillar Wealth Management, we provide private wealth management services to individuals who have liquid investable assets valued between $5 million and $500 million.
Our wealth managers aim to improve the finances of high net worth and ultra-high net worth individuals by integrating investment management, tax management, risk management estate planning, retirement planning, and individual wealth services.
Private wealth services focus on the long-term financial picture, which allows you to leverage various services to accomplish your financial goals. Using this holistic approach, you can develop a clear path to the life you have always aspired to live. Moreover, private wealth management services will even help you secure your financial state by helping to attain both long and short-term goals related to assets and wealth.
So, if you're in the midst of a tax problem or if you're facing trouble with risk management or need to know the best asset allocation strategies, private wealth managers have the expertise, experience, and knowledge to cater to your individual requirements. Register for a free consultation at our website and learn more about how private wealth services can help manage, grow, and secure your wealth.
What Does A Private Wealth Manager Do?
Now that you know about private wealth services let's move onto what does a wealth manager do. Private wealth managers are equipped to provide a variety of investment advisory and financial planning services to high net worth and ultra-high net worth individuals.
So, suppose you're planning to start your own business or aim to establish a charity foundation or develop a retirement plan. In that case, you can avail the services of an experienced wealth manager. At Pillar Wealth Management, our wealth managers have more than 60 years of experience in assisting clients in managing, securing, and growing their wealth.
Typically, a wealth manager can provide you with some or all of the services listed below:
Asset Allocation Analysis

Estate Planning

Insurance Planning

Risk Management

Tax Management

Investment Management
Asset Allocation Analysis
Asset allocation is an investment strategy that works to develop a balance between risks and rewards. There is no standard approach that can determine the appropriate asset allocation for each individual. However, most financial experts agree that asset allocation is one of the most critical decisions that investors can make.
At Pillar Wealth Management, we recognize that each high net worth and ultra-high net worth client has their own financial goals, risk aversion, investment horizon. Therefore, we are mindful of all such details when studying your portfolio and developing an asset allocation strategy for you. We invest time and effort to ensure that our recommendations are in line with your needs and preferences.
Estate Planning
Estate planning is the process of selecting who will inherit your wealth and assets after you pass away. One objective of estate planning is to ensure that your heirs receive the wealth and assets in a manner that cuts down gift tax, estate tax, income tax, and other taxes.
Many high net worth and ultra-high net worth individuals do not take estate planning seriously when they're young or middle-aged. If you're in the same boat, you might think you can work on it when you grow older or reach retirement. However, you need to know that the risk of meeting a fatal accident or incapacitation is always there.
At Pillar Wealth Management, our private wealth advisors can help you in estate planning. Our estate planning strategies incorporate plenty of tax-saving techniques. For instance, you can either opt for an irrevocable life insurance plan or set up a family limited partnership. To know more about estate planning, click here and register for a free consultation on our website.
Retirement Planning
Retirement planning determines your financial goals for retirement and develops plans on how you will achieve them. For instance, you might want to use your savings to spend a comfortable, stress-free retirement. Or, you might set some new retirement objectives that you want to meet after you retire.
Retirement planning typically encompasses identifying your income sources, approximating expenses, executing a savings program, and managing assets and risk. Moreover, if you set some new goals post-retirement, you will also have to estimate your future cash flow. This will help to determine if you can actually achieve your post-retirement financial goals.
Whatever plans you have for your retirement, our wealth advisors have the expertise and experience to help you. We will comprehensively analyze your portfolio to create a practical and realistic strategy to protect your wealth. Plus, if you aim to increase your wealth, we can even assist you there. Read this comprehensive guide to know more about the critical shifts you need to maximize portfolio growth strategies.
Insurance Planning
If you're a high net worth or an ultra-high net worth individual, you need to prioritize your well-being. Unpredictable turns in life and unexpected disasters can always happen. These events can bring your world upside down and stop you from achieving the financial serenity you always aspired for.
Insurance planning is a crucial aspect of developing a detailed financial plan. It involves risk evaluation and determining which insurance plan is appropriate to reduce those risks. The main objective of insurance planning is to identify and evaluate risk factors in life and get proper coverage to get financial security in case of a disaster.
Many affluent individuals invest in Individual Life insurance, Disability Insurance, Long-term Care Insurance to ensure that wealth stays secure in the event of a disaster. Nevertheless, choosing the right insurance plan is not an easy task – insurance organizations are very skilled at persuading clients to sign up for plans that they don't need or plans that don't provide the advertised coverage.
But if you have a private wealth manager with you, you don't need to worry too much about it! An experienced private wealth manager will help you make the right decision so that you stay covered in every circumstance.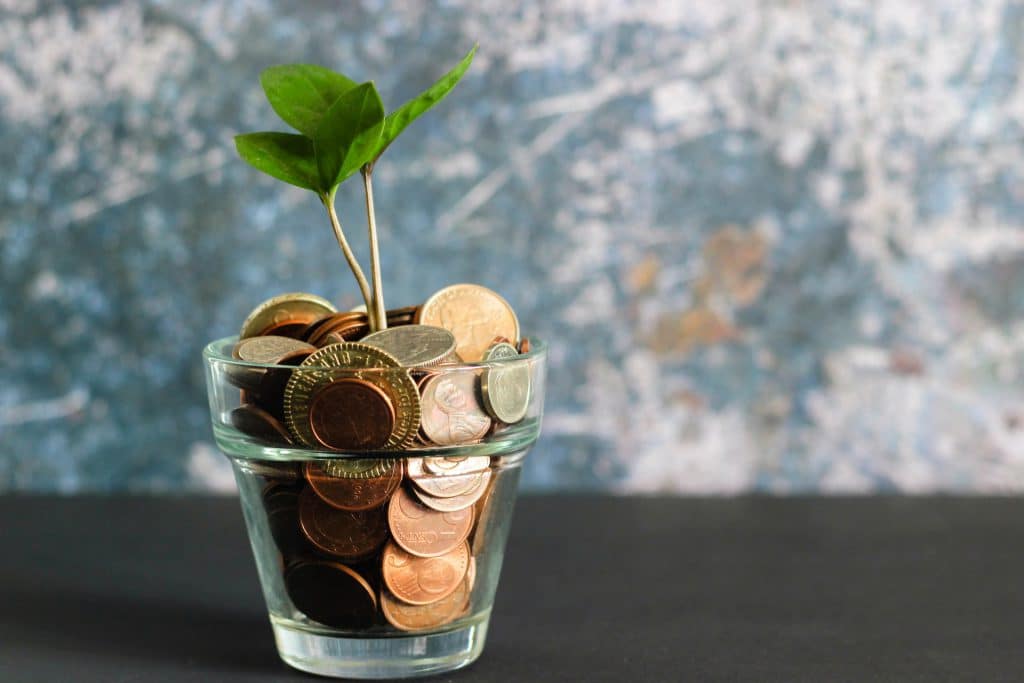 Risk Management
Several high net worth and ultra-high net worth individuals tend to invest their wealth in various markets. However, there is a high risk associated with this practice. For instance, market trends can change very suddenly and cancel out your long-term gains in a split second.
The private wealth managers at Pillar Wealth Management will provide you with excellent risk management services. We will develop plans that are going to minimize the risk from such abrupt and unpredictable market movements. Moreover, we will even go through your asset portfolio and determine which assets are at the highest risk. If you're an investor with $10 million or more, don't forget to read our guide here to know why risk tolerance shouldn't be the most crucial factor in your investment strategy.
Thus, if you wish to diversify your assets' risks, our expert wealth managers will assist you in choosing the markets where you should invest. To learn more about risk management techniques and risk diversification approaches, read our book, The Art of Protecting Ultra-High Net Worth Portfolios and Estates – Strategies for Families Worth $25 Million to $500 Million.
Tax Management
You would probably know that paying taxes is mandatory if you make a gain on your investments or sell them at a profit. However, you might not know that there are plenty of techniques to reduce the amount of tax you have to pay effectively.
At Pillar Wealth Management, our private wealth advisors will analyze your asset portfolio in-depth to identify areas where you could save on taxes. To learn more about implementing tax-saving strategies, register for a free consultation at our website here.
An additional benefit of hiring a private wealth manager is that you will no longer have to worry about delayed or even missed tax payments. Such oversights could lead to a hefty penalty or even result in prison time. Thus, a wealth advisor will closely monitor your assets and inform you if you need to pay any taxes.
Investment Management
Investment management is the process of handling financial assets and other investments. Investment management isn't just about buying and selling investments; instead, it involves creating a short or long-run plan to acquire and dispose of portfolio holdings. It can even include budgeting, baking, tax planning, as well as other tasks.
A competent private wealth management company, such as Pillar Wealth Management, will study your asset portfolio and create strategies to maximize your gains. Using our diligent understanding of financial markets and how they operate, we will ensure that you make the best decision regarding your investment.
Keeping up with the constantly evolving market trends is a burdensome task. Hence, we highly recommend that you let our experienced team take care of this for you. Make sure you read our comprehensive guide, Improving Portfolio Performance, to learn how to achieve financial security and serenity.
Is Private Wealth Management Worth It?
"Is private wealth management worth it?" This is a question that several high net worth and ultra-high net worth individuals think about. After all, you can get each of the services mentioned above from various finance industry professionals.
However, at Pillar Wealth Management, our wealth managers have the expertise to offer you recommendations and suggestions in several financial areas. We carefully study your portfolio and assess your financial situation so that every plan that we offer you meets your individual needs.
Every investor aspires to secure their wealth and make it grow. So, if you want to get the right insurance plan or if you want to achieve certain financial targets in your retirement, our wealth advisors can help you out!
Our private wealth managers have a combined experience of more than 60 years and will offer you customized service. We will ensure that we develop strategies that are perfectly aligned with your goals and objectives.

Ultra-High Net Worth Wealth Managers
If you're an individual who has liquid investable assets worth $25 million or more, you need to hire a private wealth manager. Our ultra-high net worth wealth managers at Pillar Wealth Management will help manage, secure, and even grow your wealth.
Additionally, you may have plenty of estate, investment, or retirement plans that you want to execute. You can only achieve this with the assistance of an experienced wealth manager who has in-depth knowledge of wealth management. Read our comprehensive guide to learn how you can select the right ultra-high net worth wealth manager for your needs.
Last Few Words
At Pillar Wealth Management, we are different from the massive Wall Street firms and other significant institutions that are more concerned about their shareholders than their client's legacy.
Instead of providing standard, cookie-cutter solutions to every client that comes our way, we offer personalized plans to help you accomplish your goals in the best possible way. To learn more about Pillar Wealth Management and how you can benefit from a private wealth manager, visit our website and register for a free consultation with us.