Wealth Management Port St. Lucie: A Guide to Securing Your Future
Have you managed to amass over $10 million in investable wealth? The credit goes to your hard work, intelligence, ambition, and determination! Now that you've acquired the status of a high net worth individual, you wouldn't want to let it slip away. Unfortunately, wealth preservation requires the same, if not higher, level of effort. Thankfully, there are experts out there offering a full range of services for wealth management Port St. Lucie. Here's a beginner's guide to help you find the right expert for your unique financial situation, needs, and goals.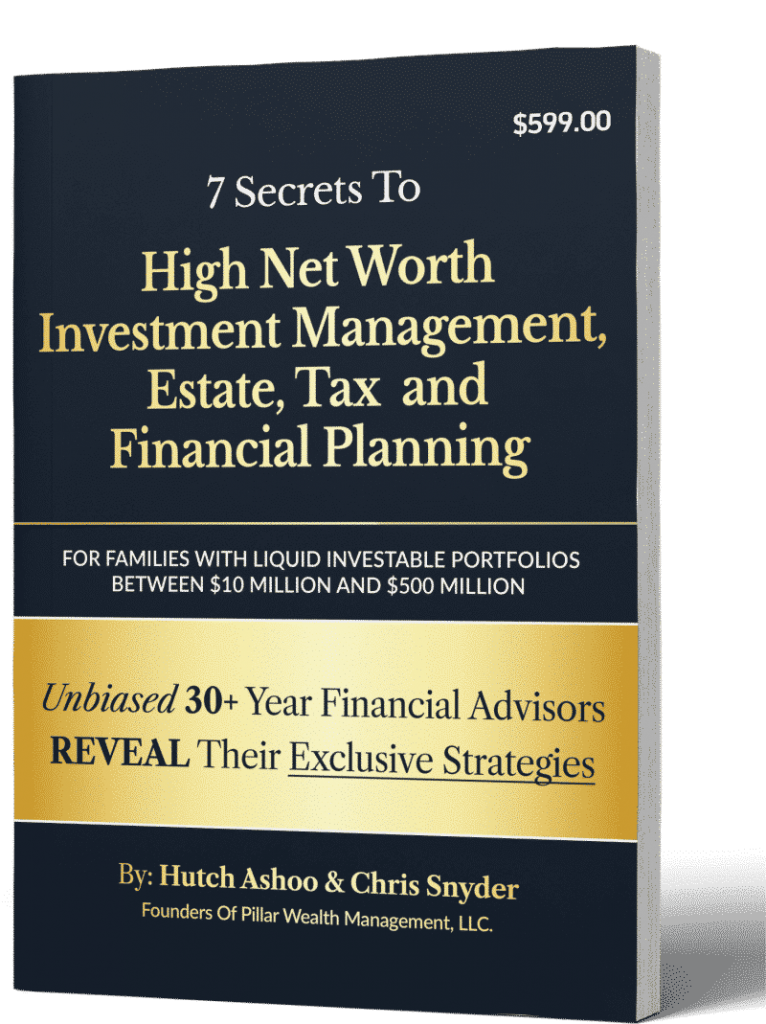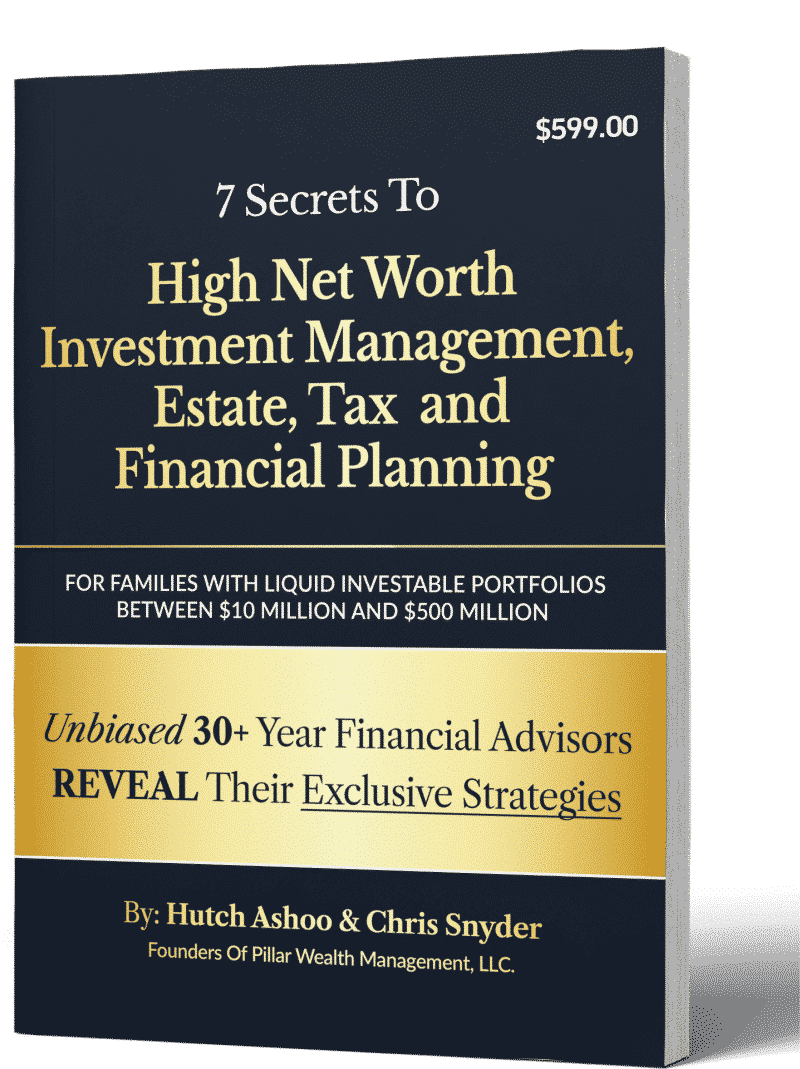 STRATEGIES FOR FAMILIES WORTH $5 MILLION TO $500 MILLION
7 Secrets To High Net Worth Investment Management, Estate, Tax and Financial Planning

The insights you'll discover from our published book will help you integrate a variety of wealth management tools with financial planning, providing guidance for your future security alongside complex financial strategies, so your human and financial capital will both flourish.
Clients frequently share with us how the knowledge gained from this book helped provide them tremendous clarity, shattering industry-pitched ideologies, while offering insight and direction in making such important financial decisions.
If you don't know where to find wealth management Port St. Lucie, don't worry. This blog has got you covered! You can trust our experts at Pillar Wealth Management for helping you secure our future and that of your family. Using smart, well-thought-out strategies, we will help you make the most of your assets and enhance your portfolio performance without taking unnecessary risks. Boasting a combined experience of over six decades, we take pride in working with affluent individuals having liquid assets worth $5 million to $500 million. Want to learn about our services in detail? Call us and talk to one of our experts today!
Why Go for Port St. Lucie Wealth Management Service
One of the biggest mistakes a high net worth or ultra high net worth individual can make is assuming that their current assets can carry them through retirement and beyond. Wouldn't you want your assets to meet your need for a lifetime and then that of your loved ones too?
Of course, you would!
This is where Port St. Lucie wealth management service comes in. The right strategy can help grow your wealth and reduce your financial risks. Working with an expert ensures that you receive advice and guidance from people who have the required knowledge, expertise, and experience to work with affluent individuals.
Since you're a high net worth individual, your financial needs and goals are entirely different from average Americans. The risks and challenges you may encounter will also be a lot more complex in nature. Therefore, you need to partner with a wealth management expert who knows the true value of your assets and how to increase it over time.
A wealth manager determines your needs and takes a holistic view of your assets to identify how they affect your lifestyle. They will discuss your investment objectives and short and long-term financial goals. Most importantly, they will keep you in the loop throughout the process so that you can stay on top of your wealth management.
The best wealth managers come up with custom-tailored solutions that fit your lifestyle and financial situation perfectly. Their ultimate goal is to optimize the performance of your portfolio while minimizing your costs and risks in the long run. To dive into the details of portfolio enhancement using risk-aversive strategies, please access our guide here.
Once you start working with a wealth manager, you can rest assured that they will do everything to protect your assets and preserve your wealth. If you want to create your desired financial legacy, you must read our book, The Art of Protecting Ultra-High Net Worth Portfolios and Estates – Strategies For Families Worth $25 Million To $500 Million.
To sign up for expert wealth management Port St. Lucie services, get in touch with our team at Pillar Wealth Management.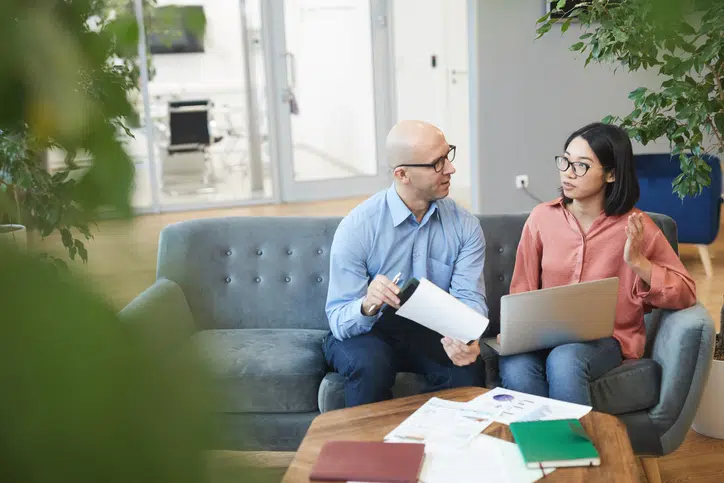 Where to Find Wealth Management Port St. Lucie
There are several professionals out there offering expert services for wealth management Port St. Lucie. The key is to choose the one who's right for you.
A simple way to go about this is by consulting with multiple wealth managers before you pick one. Start by inquiring about their approach to high net worth money management. The right expert will ask you to prioritize financial security alongside portfolio optimization. This shift in mindset is crucial for high net worth wealth preservation. Check out this exclusive guide where we talk about five other important shifts that you need to make to achieve your financial goals without exposing your portfolio to unnecessary risks.
Apart from this, make sure you ask whether your wealth manager focuses on active or passive management. The right expert will tell you that they combine the strengths of the two approaches to create a healthy portfolio. Access our guide here to find out how you can choose a wealth manager who is an expert in active and passive management.
How Much I Must Pay For Wealth Management in Port St. Lucie
There is no fixed cost for wealth management Port St. Lucie. Wealth managers charge according to their level of expertise, qualification, and experience. The services of the best wealth managers may cost a bit higher but you can rest assured that you'll get good value for money. They will make smart financial decisions on your behalf and eliminate stress, confusion, and worry from the equation.
Some wealth managers require you to pay an hourly rate while others charge a fixed amount. You can always ask about their fee details during the initial consultation and see if they're flexible about it.
At Pillar Wealth Management, you get a transparent cost structure so you don't have to worry about any hidden or unexpected charges. We charge our clients a fixed annual fee based on a certain percentage of the assets under management. Our wealth managers are honest, friendly, and professional. They will happily answer any questions regarding the fee structure that you may have. Please start a conversation now!
Partner with Pillar Wealth Management for Port St. Lucie Best Wealth Management Services
Choosing Port St. Lucie best wealth management services can be challenging, especially when you have so many options to choose from.
Pillar Wealth Management is a top choice among high net worth and ultra high net worth individuals having $5 million to $500 million worth of liquid assets. Our team is committed to developing customized solutions for each client based on their specific needs, goals, and challenges. Once you sign up for our services, you can look forward to creating your desired financial legacy.
Schedule a free, no-obligation consultation today!
Related Posts
Independent Wealth Manager – As a high net worth investor who has worked incredibly hard all their life to accumulate $5 million…
Wealth Manager Near Me – Are you someone with liquid assets worth $5 million or more? If yes, the biggest question…
Wealth Management St. Petersburg – Wealthy investors face unique challenges that people with ordinary wealth do not…
Wealth Management Jacksonville – Wondering if investing in wealth management Jacksonville is a good idea…
How to Find a Financial Planner – Managing your personal finances is certainly not a simple task. Plus, if you own…