Wealth Management New York
New York Is the Financial Capital of the US, even the World
Although Philadelphia had a first-mover advantage, New York City has become the world's financial capital. After the Second Bank of the United States refused to extend its charter in 1836, New York became the financial capital of the United States. Therefore, New York is a pleasant place for many immigrants to settle, where they contribute to the unstoppable growth of the population of New York. New York has significantly outperformed its southern competitor in international trading.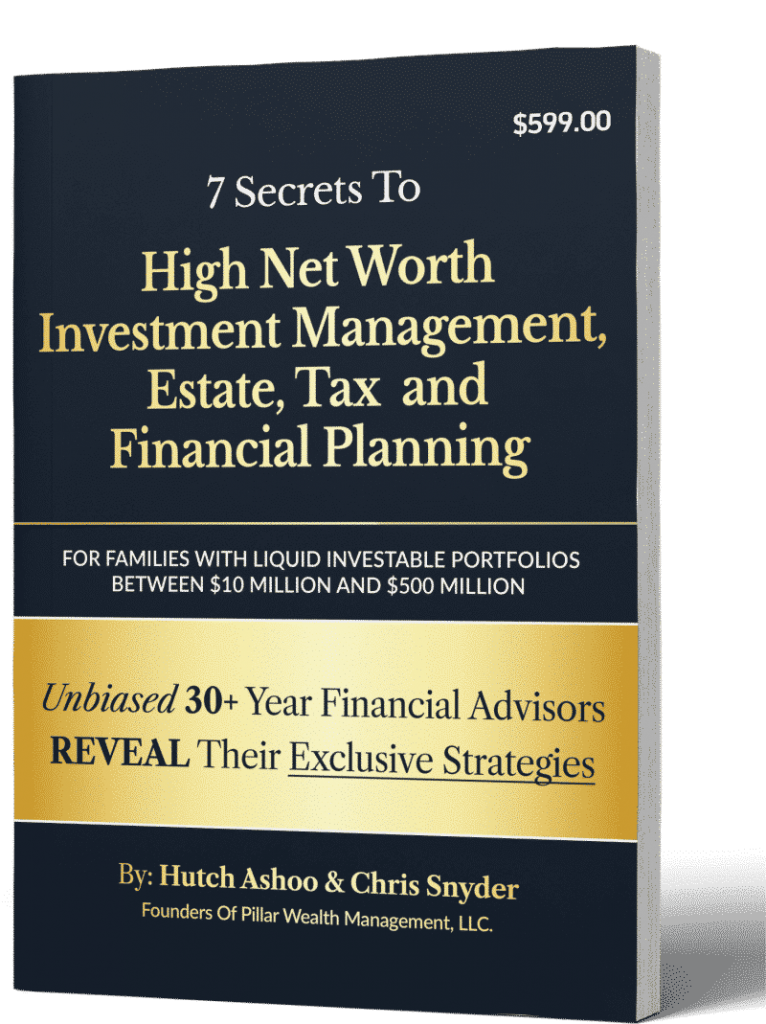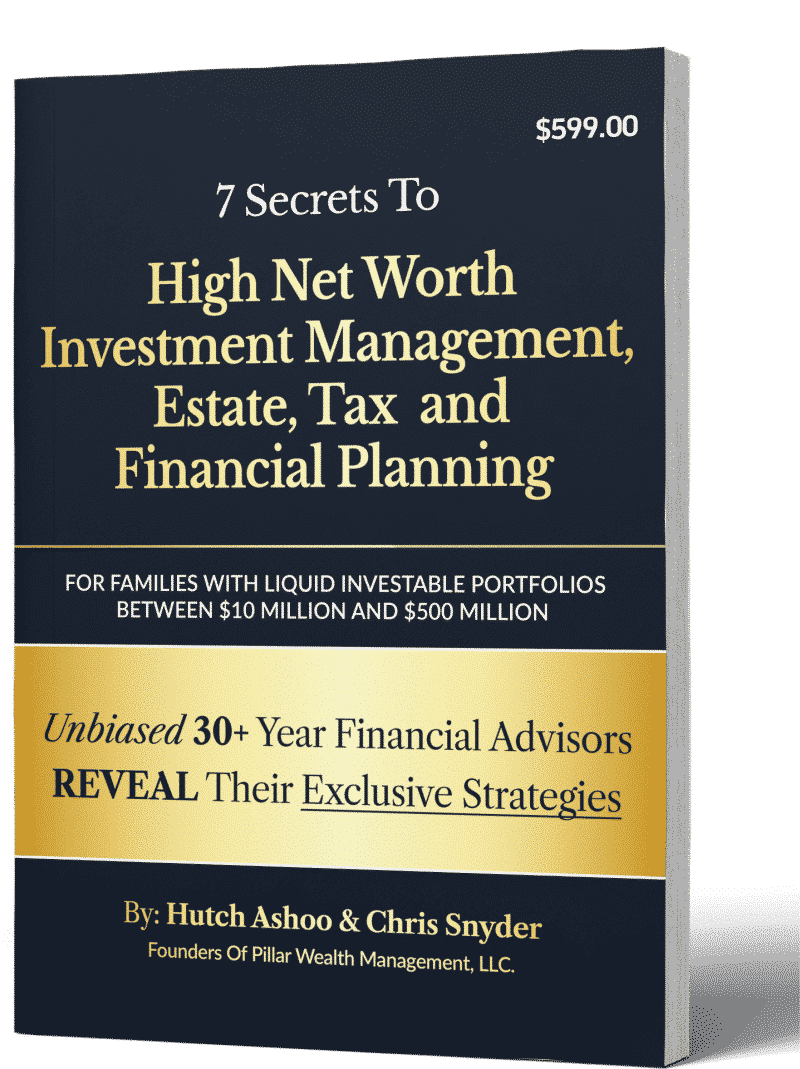 STRATEGIES FOR FAMILIES WORTH $5 MILLION TO $500 MILLION
7 Secrets To High Net Worth Investment Management, Estate, Tax and Financial Planning
The insights you'll discover from our published book will help you integrate a variety of wealth management tools with financial planning, providing guidance for your future security alongside complex financial strategies, so your human and financial capital will both flourish.
Clients frequently share with us how the knowledge gained from this book helped provide them tremendous clarity, shattering industry-pitched ideologies, while offering insight and direction in making such important financial decisions.
New York City Has More Millionaires Than Any Other City
There are plenty of high net worth and ultra-high net worth individuals living in New York (NY). New York is also home to multiple big Wall Street firms offering high net worth wealth management and financial planning services. With so many wealth management firms around New York, the key question for any wealthy person based in New York is which firm to choose. We will discuss some important topics regarding wealth management firms in this article to help you make the right decision. However, if you have liquid assets of $10 million or more, then we also encourage you to check out this guide to choosing a certified financial planner in New York (NY).
Wealth management is a type of financial planning that involves catering to the needs of affluent clients. Some of the issues that such individuals need help with include retirement planning, fulfilling their dreams, real estate, portfolio management, investment management, and tax planning. The last one is significant for wealthy individuals living in a high-tax state like New York. Not having adequate tax planning and paying even a few percentage points higher than what is legally required can result in outflows of a few million dollars.
Pillar Wealth Management and the team have been around for a few decades and have extensive experience working with clients with $5 million to $500 million in liquid investible assets. Working with such an experienced firm can help you save a significant amount of money. Use cookies on our website to get the full services.
Firms need to be independent and fiduciary. The firms should also offer financial strategies and retirement planning that work for people living in The Big Apple.
Independent & Fiduciary Financial Advisors
A financial advisor makes important decisions about the hard-earned wealth of his/her clients. Money management matters are personal, and therefore you want your financial planner to act in your best interests. Your family's financial security depends on the service and advice that the financial planner provides. Pillar Wealth Management, for example, has helped clients with $5 million to $500 million in investible liquid assets save costs and achieve their life goals via smart financial decisions.
As you look for a wealth management firm to work with, you should look for firms that have independent fiduciary advisors. By independent, we mean not biased or influenced by any factor against your best interests. A fiduciary holds a legal or ethical relationship of trust with one or more parties. In the financial advisory world, a fiduciary is a registered financial advisor with either the state regulator or the SEC. It is the legal responsibility of the fiduciary to always act in the best interests of the client. If there is ever a conflict-of-interest situation, then the fiduciary has to point it out to the client. Feel free to start a conversation with Pillar Wealth Management to explore how a fiduciary fee-only advisor can help you.
We believe that a wealth management firm in New York City can be independent in its approach when it works on a fee-only model. A fee-only model ensures that there are no product commissions or kickbacks that can divert the attention of an advisor. It eliminates the possibility of misalignment between clients' interests and the advisor's financial incentive. We have discussed this at length in this book called The Ultimate Guide to Choosing the Best Financial Advisor: For Investors With $5 Million to $500 Million in Liquid Assets.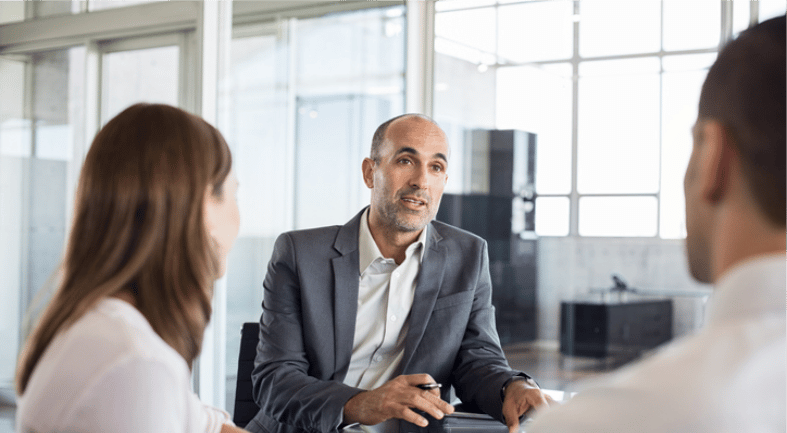 Compensation Models of Financial Planner New York Firms
It may be good to familiarize you with the various fee models that financial advisors use. There are 3 common models that you will usually come across. The first is the fee-only model. This model involves only a fee and no commissions, which is great because it does not incentivize a financial advisor to "push" or "market" any products to clients in the hope of earning a kickback. The advisor only recommends what the client needs.
A fee-based model is a hybrid model with fees as well as commissions. The fee can be based on the number of hours worked multiplied by an hourly rate. Sometimes, a fixed fee amount is pre-determined for a particular task. We call this the milestone-based structure. Then there is the popular percentage of assets under management structure where a fixed percentage (usually 1%) of the assets managed by the advisor is charged as the annual fee.
The third compensation model is commissions-only. This option sounds quite attractive in the beginning. No fees are charged. Only commissions are involved. Someone who does not want to spend money on advice will see this as a virtually "free" option. However, the advisor's incentives are completely aligned with the commissions that he/she receives. Therefore, any investment management and financial products that offer the advisor the highest fee will be the ones that the advisor will persuade clients to buy. The alignment of the client's interests and the financial incentives of the financial manager is not there. You are more than welcome to schedule a free consultation with Pillar Wealth Management to discuss the pros and cons of each compensation model.
High Net Worth Wealth Management Firm
High net worth wealth management requires a specific skill set. High net worth portfolios are different from the average portfolio. The stakes are much higher, and the impact of every decision can be millions of dollars. We have explained this concept at length in this guide on choosing the best financial advisors for individuals with $5 million to $500 million in liquid assets.
One of the biggest benefits of working with a top wealth management firm in New York City is the availability of a wide array of services under one roof. Clients do not have to meet different professionals for tax planning, retirement planning, philanthropy, real estate, and other needs. The financial planner will either offer all services in-house or bring in an outside expert when necessary. So, the client only has to deal with one person who knows their clients well. A personal connection and an in-depth understanding of the client's financial situation are possible only when one person dedicatedly handles the portfolio.
Some big Wall Street firms may not offer such personalized services. We believe that this factor separates the average wealth management firm from the best ones. Get in touch with Hutch Ashoo to find out how Pillar Wealth Management offers a white-glove level of services and knows each of their clients by their first name whenever they call.
If personalization is one side of the coin, then the other side is customization. Any good wealth management firm will tell you that every client's financial situation is different. Every client has different life goals and motivations. So, every wealth management firm plan has to be different. Copy-paste does not work in a wealth management firm. Standardization is not possible in this industry. Every case is unique and must be treated as such.
Consulting for Retirement Planning
Retirement planning is on the mind of anyone who is a few years into a career. After all, securing your sunset years and achieving life goals like giving away money, living at a beautiful location, and paying for healthcare need careful planning. A New York (NY) retirement planning consulting service is quite helpful for high net worth or ultra-high net worth individuals.
However, for a financial advisor to make appropriate retirement planning, he/she first needs to understand what your life goals are. The wealth manager needs to know what expenses/purchases you are planning to make a few years down the line, how much you are planning to spend on your lifestyle, and how much you plan to commit towards your legacy goals.
Once this basic personal information is known, the investment advisor will estimate the amount needed to invest, the return that the investment needs to earn, and the duration for which the client needs to stay invested. A good investment advisor will also figure out ways to minimize investment management costs. If you are interested, we encourage you to check out this book on improving portfolio performance for investors with $5 million to $500 million in liquid investible assets. It talks about how costs can be reduced and what costs can do to net portfolio returns.
Lastly, to stay on track for achieving your retirement goals, a good wealth manager will regularly review the progress of your financial planning and investment advisory services. The world changes every minute, and so does your financial situation. Perhaps, your retirement goals may also change. These updates have to be incorporated into the retirement plan regularly, and the personalized best wealth management firm will do just that.
Financial Strategies
Wealth management is a lot about understanding clients' financial situation and then creating a strategy to match that financial situation. The strategy has to be constantly questioned, stress-tested, and updated to stay on track.
Following the financial strategies that wealth management firms create requires a shift from conventional thinking about money and financial planning. We have discussed 5 critical shifts necessary for maximizing portfolio performance for families worth $5 million to $500 million in this short guide that you can download. Let's talk about a couple of these shifts.
Firstly, wealth management is not a race to the top. You do not have to earn the highest rate of return and "beat" every other investor. What matters is whether your portfolio earns enough of a return to achieve your life goals. These goals are different for different individuals. So, there is no need to compare or compete against others to earn higher investment returns.
Secondly, understand the concept of risk-adjusted returns. Gross investment returns are misleading. They are an absolute number. The higher the number, the smarter it feels. However, what risk did the wealth manager take to earn those excess returns? What if things do not go as planned, and you lose massive amounts of money in your quest for high returns? Why not earn decent returns with the minimum level of risk involved? Isn't that better? You will sleep peacefully at night and still achieve all your goals. Think about it for a moment.
Go ahead and reach out to Hutch Ashoo from Pillar Wealth Management to discuss your views about financial strategies or talk about how you can change strategies to start seeing results.
Searching For The Best Wealth Manager
We have shared many details about wealth management, the factors that separate the average managers from the top ones, the compensation models, and how you can think about investment management. Now, it is time to find a top wealth manager. How do you do that?
You can research online. You can read the articles and blogs of promising wealth managers to understand their philosophy. You can ask your family, friends, and people you know about wealth managers that they can recommend. And, you can also try and speak with a few shortlisted wealth managers to understand their personalities.
Searching for the best wealth manager requires some time and effort. But, it is not that difficult. You have to get to know the manager's services and whether you can trust them with your money.
Hutch Ashoo and Christopher Snyder are the expert founders of independent, fee-only, and fiduciary wealth management firm Pillar Wealth Management. If you would like to speak with them or ask any questions about how custom and trusted wealth management firm advice is offered to high net worth individuals with $5 million to $500 million in investible assets, then feel free to start a conversation.
To be 100% transparent, we published this page to help filter through the mass influx of prospects, who come to us through our website and referrals, to gain only a handful of the right types of new clients who wish to engage us.
We enjoy working with high net worth and ultra-high net worth investors and families who want what we call financial serenity – the feeling that comes when you know your finances and the lifestyle you desire have been secured for life, and that you don't have to do any of the work to manage and maintain it because you hired a trusted advisor to take care of everything.
You see, our goal is to only accept 17 new clients this year. Clients who have from $5 million to $500 million in liquid investable assets to entrust us with on a 100% fee basis. No commissions and no products for sale.
Related Posts