Nashville Wealth Management and its Advantages – PillarWM
Are you finding yourself paying more and more taxes every year? Do you struggle to come up with the ideal investment portfolio to accomplish your financial goals? Is it difficult for you to get time to effectively manage your wealth and assets? If the answer to all these questions is yes, you need to hire the top Nashville wealth management firm to protect your assets adequately, build your wealth and help you accomplish your financial targets. Hiring the best wealth management firm is super necessary for wealthy individuals who have liquid investable wealth worth at least $5 million. This is precisely why we suggest you peruse our helpful guide on selecting the top financial expert and start living a life free of financial troubles.
So, if you want to make sure you hire a capable Nashville wealth management company, you should definitely think of Pillar Wealth Management first and foremost. We are a private, white-glove firm providing selective wealth management and other financial advisory services to families and individuals who have liquid assets ranging from $5 million to $500 million. Our wealth managers are highly skilled and have sufficient experience in dealing with the unique problems faced by high net worth and ultra-high net worth individuals. Do you want to start your wealth management process to achieve financial stability? Click here to speak to one of our wealth managers for free! 
What Does Wealth Management at Nashville Do?



Wealth management comes under the heading of financial advising. It focuses on managing the wealth and assets of high net worth and ultra-high net worth individuals and families. Think of wealth management firms as a quarterback with a team of experts behind them who can offer a range of products and services. They typically have a comprehensive view of all your assets, from your real estate investments to your retirement fund.
Consider the wealth managers as consultants whose primary goal is to offer a personalized solution for you. They might invest your liquid assets in particular financial markets to increase earnings and move them out when it gets risky. Once the parameters are defined and the wealth manager learns of your individual requirements, you can focus your time and efforts on other areas of your life.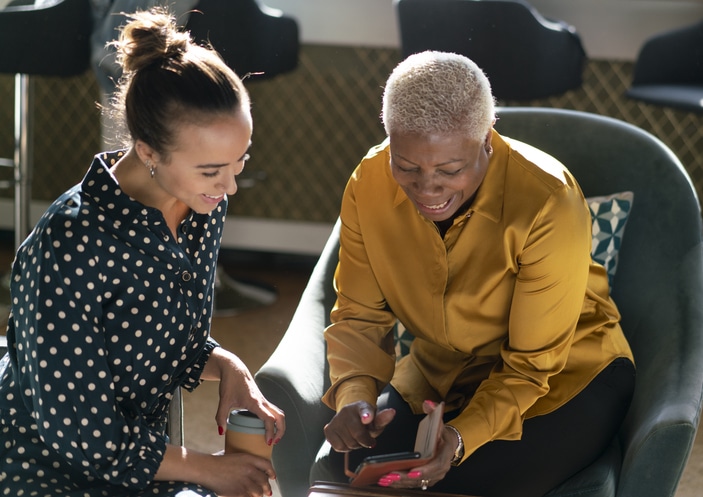 A wealth management firm's role is usually far more holistic than simply providing investment and financial advice. While financial planning and investment advisory firms focus on a single area of your financial situation, wealth management firms combine multiple areas of financial guidance.
Wealth managers are able to give you financial recommendations that address the entirety of your financial life, including tax strategy consulting and accounting, investment management, retirement income planning, estate planning, and more. These professionals work closely with you to develop a plan to increase and secure wealth. Here is a list of the critical areas where a wealth management firm can assist you:
• Risk management
• Investment management
• Tax Planning
• Estate Planning
• Retirement income planning
Click here to schedule a meeting with our competent wealth advisors at Pillar Wealth Management and find out how we can enhance your financial life.
How Can Nashville Wealth Management Help You?
The previous section might have given you a brief idea about what wealth management is all about. However, if you are still wondering how can wealth management help you, you need to check out the following benefits of availing wealth management services from a capable wealth management company.
Assists You in Financial Planning
Assistance in financial planning is the number one advantage of wealth management. It creates a roadmap for all of your financial activities and efforts and allows you to make sure that you stay on track to accomplishing your goals.
To help you with financial planning, your wealth manager will put in multiple hours to fully grasp all your life goals, financial objectives, personal circumstances, etc. After collecting the required information, they willleverage their skills and knowledge to develop a plan that's in line with all suchthings.
In fact, once they have prepared the financial plan, they will eventake up the role of consistently tracking your performance and modifying the strategy if there are any changes in your goals, shifts in the market, and variations in your financial circumstances.
Help You Spend A Worry-Free Retirement
The first thing that you should think of when you plan for your future is your retirement. Usually, people retire somewhere around 65 years, which indicates they have almost 25 years more without any active stream of income.
Living a financially secure and sound retirement is everyone's dream. Nevertheless, the real challenge lies in turning that dream into a reality which is even more pronounced for ultra-high net worth individuals. This is because people who have a high net worth usually have complex retirement objectives, such as investing in the real estate market, setting up a charitable organization, etc., which requires in-depth planning.
In addition, retirement planning is time-consuming, and it's not a task you can undertake when you just have a year left for retirement. The fact of the matter is that it requires several years of careful planning. Nashville wealth management firms focus on offering meticulous wealth management recommendations to ensure that you retain your financial stability even after retirement. The topwealth managers will make sure you have an investment strategy andasset allocation strategy that's in line with your overall financial goals.
At Pillar Wealth Management, our advisorscan create a pragmatic and viable strategy to allow you to live a hassle-free and comfortable retirement. We have even authored a guide highlighting the five critical shifts you have to undertake to enhance investment results that will ultimately help you spend a comfortable retirement.
Reduce the Amount of Taxes You Need to Pay
Taxes are undoubtedly one of the biggest expenses you need to put up with as an ultra-wealthy individual. This is due to the fact that every financial activity that you engage in, whether its movement of investments or transfer of estate, result in some tax burden. As a result, these taxes can cost you several thousands of dollars each year.
Even though taxes are definitely something that cannot be avoided entirely, they can certainly be controlled. This is another area where wealth management can help you – it allows you to effectively cut down on your payments to Uncle Sam.
Our wealth managers account for each financial transaction's tax liability and then take requisite steps to bring it down. For instance, they might ask you to relocate to other states with lower tax rates or change your investment plan. Read this guide here and find out how the wealth advisors at Pillar Wealth Management can help you save on taxes and other expenses.
Lower the Risks Associated with Your Wealth and Assets
There's no one better than you who knows the amount of time, effort, and resources it takes to accumulate liquid wealth worth $5 million and more. Thus, you will surely want to take all possible measures to ensure that the wealth you've amassed stays safe and secure. There are numerous horror stories of wealthy individuals and families who suddenly go bankrupt due to unpredictable market shifts or because they develop a chronic disease they had failed to think of.
This is where private wealth managers can assist you with their services for risk management. Such professionals will make sure that you have proper investment diversification and asset allocation plans to safeguard your wealth from unstable market conditions. Additionally, they will also help you get the right insurance plan to keep you financially stable if something out of the blue happens to your physical well-being. For more information on risk management and its importance, don't forget to read our book, The Art of Protecting Ultra-High-Net-Worth Portfolios and Estates – Strategies for Families, Worth $25 million to $500 million.
Make Sure That Your Beneficiaries Inherit Your Wealth
In your early 30s or 40s, you probably didn't think much about estate and legacy planning. However, as you get older and start a family, you have to think of your partner's and children's financial safety as well. 
Thus, the estate planning service provided by wealth managers is a vital component of your overall financial strategy. Unfortunately, transferring your assets to your beneficiaries is anything but simple. You need to consider numerous tax implications, legal complexities to resolve, and various other things.
Wealth management firms can facilitate you in transferring your wealth and make sure that your family doesn't have to face any financial troubles after your demise. They can establish trust funds, come up with strategies to reduce your tax liability, and even implement your philanthropy wishes as well. Click here to register for a no-obligation meeting with one of our wealth managers and determine how we can help you with estate planning.
What Is the Procedure to Hire A Wealth Manager?  

    
If you're convinced to hire a wealth manager, you need to carefully research your options before you make a decision. Meeting with several financial advisors in-person or virtually can give you a chance to ask questions related to their experience, services, and background, along with the fees they charge.
To help you out with the process, here are steps you should follow in choosing a professional that meets your goals and needs. If you want detailed insight into the topic, read our guide on selecting the best financial advisor.
Step #1 – Determine the Kind of Wealth Manager You Need
Wealth managers aren't all the same when it comes to the kind of clients they work with and the advisory services they provide. Thus, it's essential to consider which ones the most suitable for helping with financial decisions.
Some wealth managers can offer you financial-market investment advice; some may specialize more in estate planning, real estate investments, or taxes.
Clarifying what you want and need from an advisor, depending on your existing financial situation and where you wish to be in the future, can help you narrow down the field when deciding who to hire.
It's also essential to know the type of clients a wealth manager serves. For example, at Pillar Wealth Management, we solely work with clients who have a minimum of $5 million in liquid wealth.
Step #2 – Research A Wealth Managers Background
It's necessary to research a wealth manager's background. Particularly, you need to look at things such as:
• Years of experience they have
• Type of clients they usually deal with
• Any licenses or professional certifications they have
• If they have ever been the subject of any legal or disciplinary action
There are various tools you can use to check a wealth manager's background. For instance, FINRA's BrokerCheck tool helps you research the background of investment advisors who are registered with the Securities and Exchange Commission.
Step #3 – Ask Relevant Questions
Before you start working with a wealth manager, take some time to interview them first. This vetting process can help you make a final decision if you want to continue a professional relationship. In this stage, you should ask questions related to their services and background. Here is a list of questions you can ask your potential wealth manager:
• How long have you been working as a financial professional?
• Which certifications do you have?
• Which wealth management services do you provide?
• How do you charge for those services?
• Are you a fiduciary wealth manager?
• What kind of clients do you usually work with?
• What strategy do you use for financial planning?
• How will our relationship work?
• Are there any possible conflicts of interest?
• Are there any previous disciplinary or legal actions on your record?
Parting Words
The wealth managers at Pillar Wealth Management have been offering wealth management services to affluent individuals and families for over three decades. Given our expertise and vast experience, we believe we are the best wealth management firm that you can choose. To get in touch with our wealth advisors, click here to sign up for a free-of-costmeeting with us.
To be 100% transparent, we published this page to help filter through the mass influx of prospects, who come to us through our website and referrals, to gain only a handful of the right types of new clients who wish to engage us.
We enjoy working with high net worth and ultra-high net worth investors and families who want what we call financial serenity – the feeling that comes when you know your finances and the lifestyle you desire have been secured for life, and that you don't have to do any of the work to manage and maintain it because you hired a trusted advisor to take care of everything.
You see, our goal is to only accept 17 new clients this year. Clients who have from $5 million to $500 million in liquid investable assets to entrust us with on a 100% fee basis. No commissions and no products for sale.