Wealth Management Minnesota:
Understanding the Difference Between Asset Management and Wealth Management
The Complete Guide to What We Do

For high net worth individuals, growing and protecting their wealth is absolutely vital. But, is that best done through asset management or wealth management Minnesota? The answer to this can be quite confusing. After all, isn't Minnesota asset and wealth management the same thing? No, it is not, and the difference comes down to how much wealth you are left with at the end and how closer you are to financial success and serenity. For high net worth individuals, understanding the difference between the two is crucial, and it can be done with the help of a suitable financial advisor. If you're not sure how to find one, we suggest reading our handy guide on how to choose a financial advisor for investors with $10 million or more in liquid assets.
Pillar Wealth Management has an entire team of dedicated and skilled wealth managers that are always striving to help our affluent clients achieve financial success and security. We have experience of more than 30 years in the industry, which allows us to guide and advise our clients based on expertise and extensive knowledge. Our firm offers a wide range of services,including asset management, risk management, retirement planning, estate planning, tax planning and banking. We design comprehensive and tailored financial plans that best suit our client's short-term and long-term needs.
In this blog, we'll discuss the differences between asset management and wealth management Minnesota and see exactly what wealth management entails. Let's get started.
What is Asset Management?
Asset management is a simple financial service that involves growing and managing your assets. While assets can include several aspects of your wealth, within asset management, it specifically refers to your investments and portfolios.
This includes all your stock holdings, mutual funds, bonds, ETFs, real estate, fixed income securities, global investments, etc. Asset managers, or more commonly known as brokers, are mainly concerned with handling all these investments, guiding clients, and making decisions that help their clients get the best returns from their investments.
The asset management firm is also involved in exploring new investment opportunities, conducting a risk analysis and developing portfolio strategiesto maximize investor returns. If you want to learn more about strategies for portfolio growth, click here to check out our guide for families worth $5 million to $500 million.
What is Wealth Management?
Wealth management is a much broader financial service that includes asset management as well as other services. It considers all aspects of an individual's finances, from investments to taxes to retirement and legacy planning.
It is intended to help affluent individuals with $5 million to $500 million in liquid assets to grow and protect their assets while fulfilling shortand long-term goals. Wealth managers and financial advisors are concerned with not just high returns but also low costs and the preservation of that wealth so clients can attain true financial serenity.
At Pillar Wealth Management, you can expect all this and more with our expert fiduciary advisors who will design tailored financial plans just for you. Click here to start chatting with one of our advisors to talk about your financial needs.
Differences Between Asset Management and Wealth Management Minnesota
Asset management and wealth management might seem pretty much the same, but affluent individuals who are interested in Minnesota money management will notice the difference between the two services. They can make a difference in how much money you have today as well as twenty or thirty years from now.
Therefore, if you're planning to retire or transfer your wealth, it's crucial that you understand the difference between the two and make the right choice. Here's what makes asset management and wealth management different.
Scope
As you could probably tell by the brief definition, Minnesota asset and wealth management have different scopes when it comes to managing your money. Asset management is strictly concerned with only one aspect of your wealth, the various assets in the form of financial holdings and investment portfolios.
On the other hand, wealth management is much more comprehensive and holistic in nature and encompasses all aspects of your wealth. This means that it doesn't just look at the assets and incomes but also considers any liabilities, costs, unforeseen expenses, and more.
It is concerned with everything that affects your financial position and security and manages it in a way that helps you attain financial serenity. This includes retirement planning, risk management, business sales, charitable giving, and more. If you're in search of holistic wealth management, click here to book a free consultation session at Pillar Wealth Management.
Focus
Asset managers and wealth managers also operate differently with different focuses. Asset management firms are solely focused on growing your assets. They are more concerned about maximizing returns from your investments to fulfill your short-term financial targets.
They develop strategies that will help improve your portfolio performance. However, as a result of such a narrow focus on investment growth and high returns only, it tends to ignore other things. In comparison, wealth management has a broader focus when it comes to Minnesota money management.
It is focused on growing your wealth, but along with that, it also deals with protecting that wealth, minimizing taxes and expenses, and preserving that wealth for retirement, wealth transfer, and other long-term financial goals and values.
You can learn more about this holistic and comprehensive method of Minnesota high net worth wealth management by ordering a free hardcover copy of our book, The Art of Protecting Ultra-High Net Worth Portfolios and Estates – Strategies For Families Worth $25 Million To $500 Million.

Conflict of Interest
Another big difference between asset management and wealth management is the matter of conflict of interest. Asset management is mostly handled by brokers, and they don't always necessarily have your best interests in mind.
Since they work on commission, they might be tempted to push products and sales that benefit them. They won't offer you bad investments, but they won't always be the best either or ones that align with your goals and targets.
Comparatively, wealth management firms have no conflict of interest with their clients. They don't have to worry about their firm's shareholders or the bottom line. That's why they can offer true fiduciary services. They only offer advice and guidance that is in the client's best interests, even if it is not as profitable to the wealth management firm itself.
Costs
Following up on the previous point, there is also a difference in how costs are incurred during asset management and wealth management. As mentioned earlier, asset management involves brokers earning through commissions, hence the conflict of interest.
Wealth management simply has a retainer fee or some management fee that is directly connected to how well your wealth grows. Other than that, those are not the only costs you will incur. Any financial activity you carry out will most probably bring along some tax liability, among other expenses.
With asset management, your broker will most probably be least concerned with this, so you can expect to see a big tax bill. However, wealth management takes a more holistic approach and looks at incomes as well as expenses, and this includes taxes. Therefore, you can expect smart tax strategies that reduce your tax bill and let you retain the maximum amount of your wealth.
At Pillar Wealth Management, our expert wealth managers have more than 30 years of experience in minimizing taxes and other expenses for clients with $5 million to $500 million in liquid assets. If your excessive tax bill is eating away your wealth, click here to chat with one of our experienced wealth managers to discuss tax optimization.
Management Approach
Both services also tend to adopt different management approaches. Asset management firms are usually well-versed in knowledge regarding investments and know all the ins and outs of the market. Therefore, their management approach is usually more sophisticated and focused on producing high short-term results and performance.
However, performance isn't always everything, as you'll learn from this complete guide on how to improve portfolio performance. You have to consider other factors such as your risk tolerance, retirement goals, wealth transfer plans, and philanthropic plans. That's why wealth management has a more holistic approach where it coordinates and integrates different financial aspects to create strategies that best serve all your needs.
Which One Should You Choose?
This question will hold different answers for everyone, and now that you know the difference between asset management and wealth management, you should be able to answer it yourself. First and foremost, you should evaluate your needs, goals, and financial situation so that you can figure out precisely what kind of services you will need.
Once you have that figured out, you can choose between Minnesota asset and wealth management. If you simply want to manage and grow your wealth through investments and carefully curated portfolios, you can go for asset management.
However, if you want to grow your wealth in a more sustainable manner while protecting your assets and fulfilling all financial goals and aspirations in life, wealth management Minnesota is the one for you. When you are not sure which one you should go for, it's always best to consult your financial advisor. Check out this excellent guide for choosing the right financial advisor if you don't have one.
What Does Wealth Management Minnesota Entail?
You can expect asset management services in wealth management, but you can't get wealth management services with asset management. So, besides asset management, what else does wealth management entail? Keep reading to find out.
Retirement Planning
An important part of wealth management is retirement planning. Especially for high net worth and ultra-high net worth individuals, retirement planning gives them a chance to set retirement goals according to their values, aspirations, and desires. Then, through wealth management and with the right financial advisor, they can achieve those goals for financial success.
Estate Planning
For high net worth individuals with families, Minnesota money management is more than just growing their wealth for themselves. It also has to be enough to support their heirs and beneficiaries once they are gone. This requires estate and legacy planning, which you can get with the right wealth management firm. At Pillar Wealth Management, we offer a range of services, including discussions about estate planning. We help our clients transfer the maximum amount of their wealth to their heirs so that they may live comfortably.
Tax Planning
Taxes are a big drain on your wealth. They are unavoidable, but that doesn't mean you can't reduce their impact on your wealth. With the right tax planning and strategies, you can reduce your tax bill to retain the maximum amount of your wealth. Wealth management helps you do that. It considers all your assets, financial plans and targets, and develops tax strategies that integrate seamlessly with all your other financial strategies.
Risk Management
Growing your wealth is important, but so is protecting it. That's why you need risk management or insurance planning to help you feel secure with all your assets. Wealth management firms develop comprehensive insurance plans (In Pillar's case we earn no commissions on this)that cover various aspects of your wealth and assets for complete protection.
Final Thoughts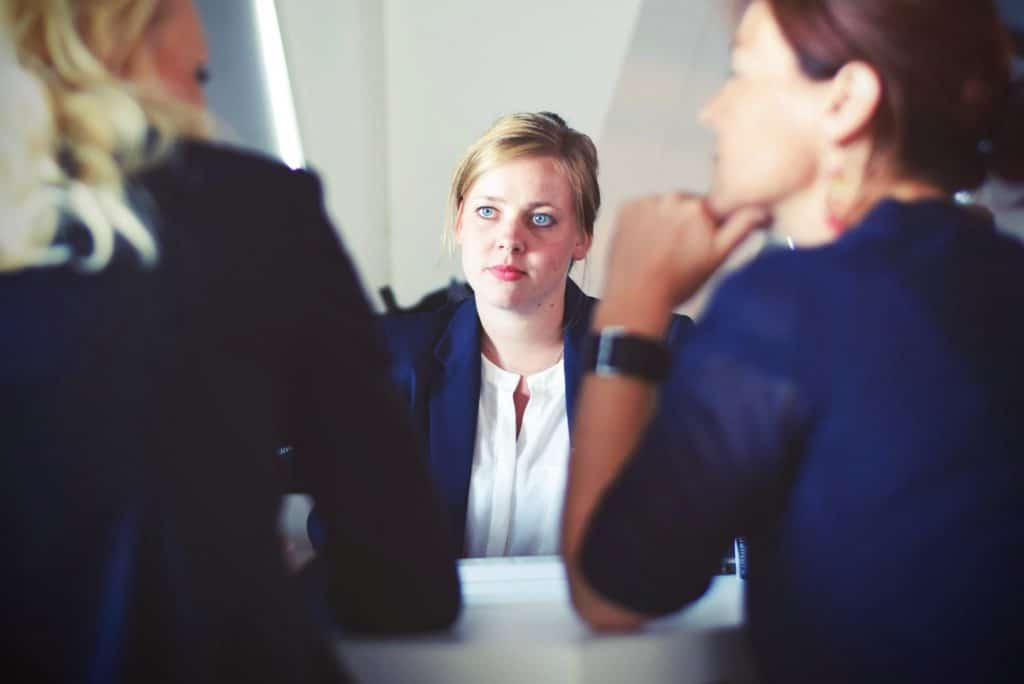 When it comes to growing and protecting their wealth, high net worth and ultra-high net worth individuals need to pick the right service or else they could end up losing rather than gaining in the long run. And before that, they need to understand what each service entails and encompasses. More importantly, whatever you choose, it's crucial that you have an excellent financial advisor with you to guide all the way.
Pillar Wealth Management is an independent, 100% fee-only wealth management firm. We offer a broad range of services, from investment management, risk management, retirement planning, and estate planning to tax planning, accounting, and more services. Our team of dedicated and expert fiduciary advisors spend time with our clients to truly understand their financial needs and then create a customized financial plan for them. Click here to book a free consultation and get started on your financial plan today.