Wealth Management Milwaukee
So you are a high net worth individual or you have been fortunate enough to accumulate a few million dollars over your lifetime. Life should be easy now, right? You would appreciate that if anything, your financial decisions have gotten more complex as you have accumulated more wealth. You seem to have more responsibility on your shoulders regarding that wealth. Sounds familiar? If it does, then definitely check out this book on choosing the best financial advisor for those who have $10 million or more in liquid assets. You will gain insights into how you can work with the top wealth management Milwaukee firms.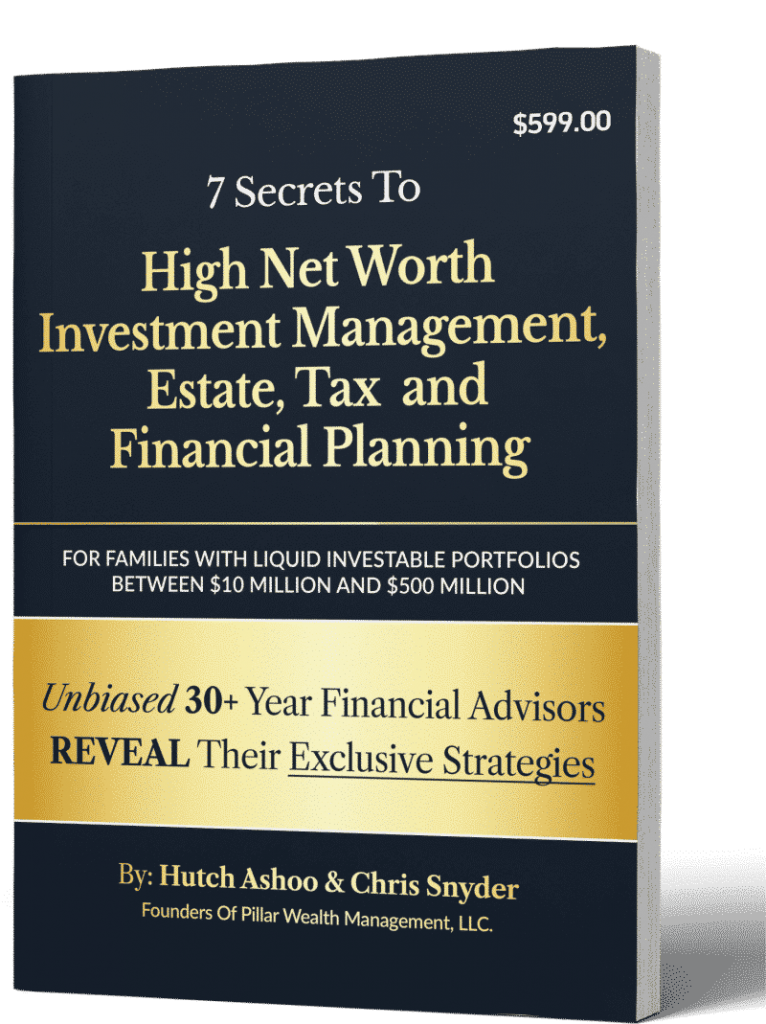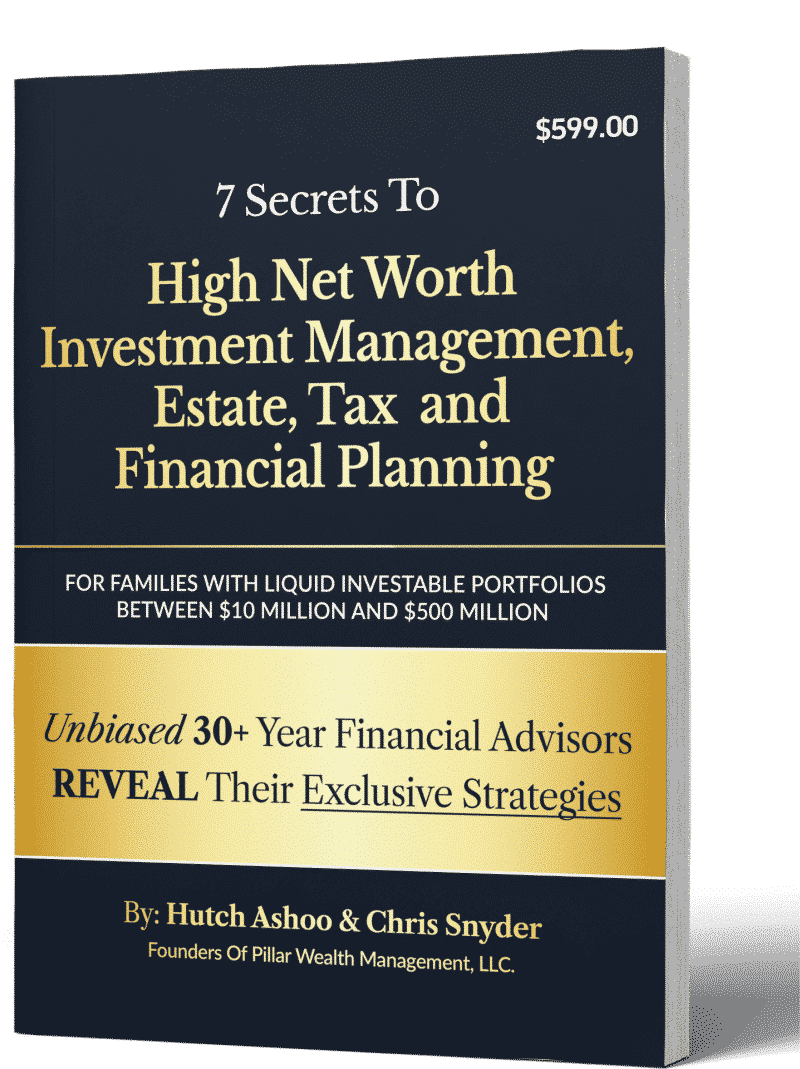 STRATEGIES FOR FAMILIES WORTH $5 MILLION TO $500 MILLION
7 Secrets To High Net Worth Investment Management, Estate, Tax and Financial Planning

The insights you'll discover from our published book will help you integrate a variety of wealth management tools with financial planning, providing guidance for your future security alongside complex financial strategies, so your human and financial capital will both flourish.
Clients frequently share with us how the knowledge gained from this book helped provide them tremendous clarity, shattering industry-pitched ideologies, while offering insight and direction in making such important financial decisions.
Giving away money, securing the future of your family, and structuring your investments to optimize taxes are all big decisions. They require careful planning and a relatively thorough knowledge of finance. It is certainly possible for you to learn a few things about the laws and about topics like investment management. However, even if you do spend plenty of time and effort into learning those things, a professional who does wealth management for a living will, in most cases, have more experience and insights. Pillar Wealth Management, for example, has 60 years of combined experience managing the wealth of individuals and families worth $5 million to $500 million in investible liquid assets.
Therefore, it may make sense for you to work with a wealth advisor rather than try and do all the heavy lifting yourself. Besides, you would have a full-time job or a business to take care of. In this article, we will talk about wealth management & financial planning, what transparent communications from an advisor means, what are some of the qualities of the top wealth management firms Milwaukee, and how you can find the top and best financial advisor in Milwaukee.
Wealth Management & Financial Planning
Wealth management & financial planning are both subsets of financial advisory. However, where they differ is their client bases. Financial planning is geared towards the average middle class and it covers issues like cash flow management, budgeting, saving for college, and retirement. Wealth management, on the other hand, is geared towards high net worth and ultra-high net worth individuals who have at least a few million dollars in liquid assets. In fact, most wealth management firms will specify the size of the assets that prospective clients need to have in order to avail wealth management services. The topics that wealth managers deal with include estate planning, risk management, and tax planning, among many others.
Any top wealth management Milwaukee firm will offer a wealth management service that is highly personalized. The level of focus on relationship management is much higher than what one might expect with financial planning. The reason for this characteristic is the fact that wealth management decisions have the potential to cause an impact worth millions of dollars. The stakes in wealth management tend to be much higher than what they may be in financial planning. We have discussed at length the areas covered by wealth managers in this book called The Ultimate Guide to Choosing the Best Financial Advisor: For Investors With $5 Million to $500 Million in Liquid Assets. So, feel free to check it out.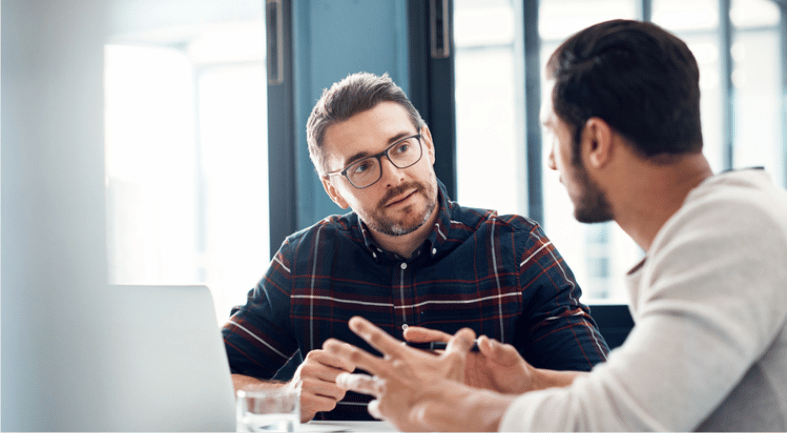 There are more financial planning firms that wealth management firms. Because wealth management tends to be more exclusive to affluent clients, it is considered to be a niche area. Financial planning is a more generic field within financial advisory. However, that does not mean wealth managers are not approachable. In fact, we encourage you to call Hutch Ashoo to discuss anything about wealth management.
Transparent Communications
If you are going to trust someone with millions of dollars of your hard-earned wealth, then you want to be able to trust that person and have full confidence in the decisions that they make for you. Transparent communications are a necessary pre-requisite for this kind of confidence. A lot depends on the kind of wealth advisor that you work with. If the personality of the wealth manager is one of ethics, openness, and professionalism, then he/she will be counted among the top wealth management Milwaukee advisors for being transparent.
Transparent communication, in our opinion, begins at the very first meeting with a prospective client. It includes being upfront about qualifications, fee structure, and service offerings. Once the client decides to formally begin working with the advisor, there needs to be an in-depth understanding of the client's current financial situation. Based on that information, the wealth manager has to then outline a plan that will transparently communicate what decisions need to be made in order to achieve the desired financial goals. We have talked about the importance of this process in our guide on selecting the best financial advisor for individuals with $5 million to $500 million in liquid investible assets.
We strongly believe that the kind of fee-structure plays a major role in how transparently a wealth manager communicates with his/her client. A fee-only structure tends to align the financial incentives of the wealth manager with the best interests of the client. An advisor who is a registered fiduciary also adds another layer of ethics and can translate into honest and transparent communication as well. You can start a conversation with Pillar Wealth Management to understand how being a fiduciary and following a fee-only model helps a wealth management firm in offering top quality services.
The benefit of working with a wealth management Milwaukee firm
Working with a wealth management firm will certainly save you time. Imagine going to a portfolio manager or a fund manager for your investment update. Then, you drive all the way across town to meet your tax professional. The tax professional has something useful to share with you about short term vs long term capital gains tax. But, your portfolio manager does not know that.
Oh well, you then go and meet another advisor who has been helping you with philanthropy because giving money away is not that easy. Meeting all of these professionals takes time. But, what if one manager can give you advice on all of these topics in one place? What if the advice is synchronized and takes into account everything from taxation to legacy and any other issues? A wealth manager can give you this benefit.
A good wealth manager can also save you money. The wealth manager knows what your goals are and what kind of returns you need. There is no investing in high-risk fancy stuff. Because the wealth advisor knows that passive funds are low-fee options that they can provide enough returns to allow you to meet your goals, he/she will make that decision and save you money and stress. One major benefit of working with a good wealth manager is the ability of the manager to connect financial decisions to your life goals. A mutual fund, 401k, or other investment options won't give you that.
Lastly, a wealth manager can potentially be as close to you as your family friend or family doctor. Whenever you have a problem or need any advice, you can pick up the phone and call your wealth advisor knowing that he/she is completely aware of your financial situation.
Wealth Management Firms Milwaukee
Wealth management firms Milwaukee have different structures, processes, and service delivery methods. As you go about evaluating various options, it may help to know what the qualities are of some successful wealth management Milwaukee firms.
First of all, a good wealth management firm needs to have experience, and the right kind of experience. A practice that has been established for a few decades is a good indication. A wealth management firm that caters to the kind of account sizes that you have is also another plus. If you have $50 million in liquid assets, and if you find a wealth management firm that has experience in handling portfolios of that size, then you know that the wealth manager understands the nuances and the issues unique to your profile. For example, selling a $20 million property is very different from selling a $2 million property. Having an advisor who gets called to serve as an expert witness in high profile tax cases will give you the confidence that the advisor will structure your taxes in a highly efficient manner.
Secondly, managing investments is not always about high returns. Yes, returns are important, but so are controlling the investment costs. We have discussed this topic at length in this complimentary guide on improving portfolio performance for investors with $5 million to $500 million in investible assets. Feel free to download it. Taxes saved, fund fees saved, and other investment-related costs saved are all like money added to the client's pocket.
Lastly,having a proactive advisor who will revisit the wealth plan regularly and update it as per the changing world is a must. We encourage you to schedule a free consultation with Pillar Wealth Management to know how the firm simulates 1,000 scenarios for all client portfolios.
Top and Best Financial Advisor in Milwaukee
Finding the top and best financial advisor in Milwaukee is a goal of every high net worth individual who wants wealth growth and preservation. The following are some key tips that we want to offer.
Firstly, you need to know why you want to work with a wealth manager and what you want out of the relationship. You want to also have a clear idea of your goals. It is only when you know what you want that you can create a plan of how to get there. We encourage you to skim through this short guide called the 5 critical shifts for maximizing portfolio growth. It is written keeping in mind individuals and families with $5 million to $500 million in investible assets. A section on what you want your money to accomplish is especially worth reading.
As you realize by now, wealth management covers multiple areas of financial advisory. It is like a one-stop-shop for a high net worth individual's financial planning needs. Therefore, a good wealth management Milwaukee firm should have a list of services that fits your needs. In order to find such firms, you want to start searching online, visiting websites of firms that you find credible, and checking their list of services. You can also check the qualifications and background of the wealth manager in the process.
Once you shortlist a few wealth management firms, make it a point to speak to the actual wealth manager of that firm. That way, you can judge whether you like working with that person, what his/her personality is, and whether you can trust the wealth manager with your money. Trust is paramount. It is why we encourage everyone to give Hutch Ashoo or Chris Snyder a call and talk about anything related to wealth.
A couple of lines about Pillar Wealth Management
We just want to share a few things about Pillar Wealth Management, a niche firm focused on offering white-glove wealth management services. The firm does not take too many clients and chase a big assets-under-management number. In fact, it only signed up 17 clients last year. That allows a level of personalization that big-name firms cannot offer.
Pillar Wealth Management is a registered fiduciary and does what is best for the client. It regularly follows up with clients and provides personalized updates on portfolios. In fact, Pillar Wealth Management uses 100 years of market data to simulate how the portfolio will hold up to 1,000 extreme fictional events.
The wealth management firm has 60+ years of combined experience in serving high net worth and ultra-high net worth clients. It understands high net worth wealth management and has deep experience to draw on when faced with any situation.
Hutch Ashoo and Christopher Snyder are the expert founders of independent, fee-only, and fiduciary wealth management firm Pillar Wealth Management. If you would like to speak with them or simply ask any questions about how custom and trusted wealth management advice is offered to highnet worth individuals with $5 million to $500 million in investible assets, then feel free to start a conversation.
Related Post