Located in Santa Clara County of California, Milpitas is a town with a population of just over 75,000 residents. The town has a suburban feel, and there are many parks, coffee shops, and other relaxation spots.
Milpitas is a quite wealthy town, with the median household income being more than double the national median household income. If you are trying to plan your investments for a portfolio that is $10+ million, then check here to see if this wealth management milpitas planning option is right for you.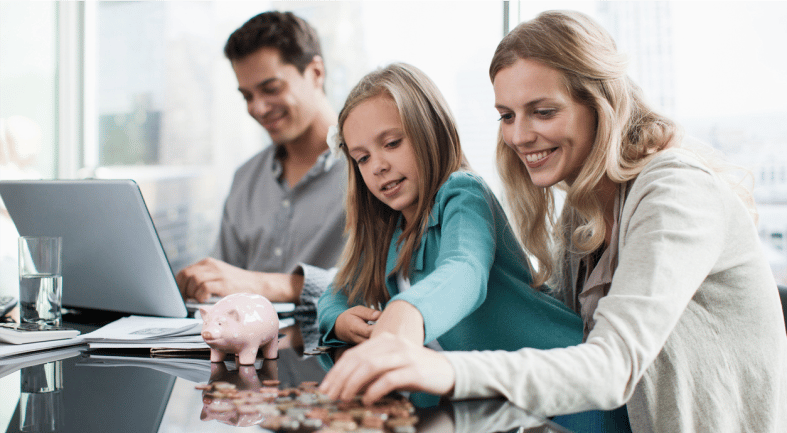 If you reside in the Milpitas area and own a considerable amount of personal wealth, then you'll need wealth management services in Milpitas.
However, you need to know the various options that are available for managing your wealth. You should also know how to select the perfect wealth manager in Milpitas for your finances.
In this article, Pillar Wealth Management LLC, a wealth management company for clients worth between $5 million and $500 million, will help you understand all you need to know about managing your wealth in Milpitas.
To get even more specialized information, schedule your free consultation with Pillar Wealth Management, LLC.'s co-founders Hutch Ashoo and Chris Snyder to discover how we specialize in managing wealth for multi-millionaires.
Specific things to look for in a wealth manager located in Milpitas
There is a lot to consider if you want to succeed and remain financially successful in Milpitas. You, just like everyone else, will have unique financial needs at different points of your life.
As you transition through various life stages, your goals may change. Therefore, you should work with a wealth manager in Milpitas that can oversee your finances, look at your goals, and give you expert advice on the actions that you should take.
These are some of the distinct roles wealth managers can play in your life. However, you need to ensure that you select the best wealth manager for your finances. Selecting a wealth management firm or manager that is not right for you can be extremely detrimental.
Bad financial advice can cause you to lose money, and the loss can be more significant if you own a large portfolio. For example, a 2% loss on a $10 million portfolio is a $200,000 loss.
Do you want to know all the details behind selecting a wealth advisor in Milpitas? Our team at Pillar Wealth Management, LLC.created this valuable resource for you. Receive your copy of The Ultimate Guide to Choosing the Best Financial Advisor: For Investors with $5 Million to $500 Million in Liquid Assets. It will explain the steps and considerations behind selecting the right Bay Area investment advisor.
The Role of a Wealth Manager
Let's face it, if managing wealth was easy, everyone would be a billionaire. Obviouslythis is not the case, and managing finances to create long term wealth can be difficult. This process, however, becomes much easier when we have an excellent wealth advisor in Milpitas.
If you are a multi-millionaire that wants to improve your investment results, get access to our guide, Improving Portfolio Performance: The Shifts Multi-Millionaires Must Make to Achieve Financial Security and Serenity today. This valuable resource will help you discover the steps that other affluent investors are taking to accomplish their financial goals.
Of course, you can decide to manage your wealth and investment by yourself. In fact, it is cheaper in the short term because you get to save on fees that you'll have paid for working with an advisor.
On the other hand, however, managing wealth, especially for high net-worth individuals, would require knowledge and skills in multiple fields. Take a look at the long-term goals that you are likely to have over the long term.
Building and maintain wealth from your youth to old age, creating generational wealth, and passing on your assets to legacy are several considerations that you should have.
However, do you have the required knowledge and skills to make these goals a reality? You will, at least, require extensive knowledge of tax and estate planning, investment diversification and management, insurance, and a lot more fields.
Many people, and probably including you do not have the required skills; neither do they have the time to acquire them without It impacting their lives significantly.
Are you looking to improve your investment performance? Our team at Pillar Wealth Management, LLC., created this resource for affluent clients, titled Improving Portfolio Performance: The Shifts Multi-Millionaires Must Make to Achieve Financial Security and Serenity.
It is an excellent resource for those who would like to learn what other multi-millionaires are currently doing to grow and maintain their wealth.
A wealth manager in Milpitas will perform functions like that of a financial planner and investment broker. They are employed by companies that are known as Registered Investment Advisor (RIA).
For a business to become an RIA, the owner must complete an exam, and after passing the exam, registers the company with either the state government or the Securities and Exchange Commission.
Once the RIA is registered, the company must follow certain guidelines. Of the guidelines, the most important one, and probably the one that will interest you the most, is what is known as fiduciary duty.
Fiduciary duty is the responsibility of the RIA and the wealth advisor to act within your best interest instead of theirs. This is important because wealth managers often manage the complete portfolios of their clients, leading to millions of dollars. Due to this, advisors must act within their client's best interest whenever they are suggesting, buying, or selling any financial product.
This fiduciary obligation is one of the main things that makes wealth managers distinct from other professionals in the financial industry, such as investment brokers and financial planners. It is also why you should work with an RIA, especially if you are an affluent investor with up to $10 million to invest.
Wealth Management Milpitas
If you are searching for a wealth manager to help manage between $5 million and $500 million in liquid assets, then consider working with Pillar Wealth Management, LLC.
Our co-founders Hutch Ashoo and Chris Snyder, are offering no-obligation consultations for affluent individuals that need wealth management services. Schedule your consultation with our wealth management company today.