Wealth Management Knoxville for Financial Advisor Knoxville
As you ponder over your short and long-term financial goals, various money-managing vehicles can help you achieve the financial security you need and deserve. With over $10 million in liquid assets, you may get a little overwhelmed while devising a sound strategy for wealth management Knoxville. You need to stay on top of budgeting, savings, investments, and spending. For optimal financial serenity, you must think beyond buying and selling investments and start managing your financial assets to ensure a peaceful post-retirement life. If your current financial advisor does notfocus on Knoxville investmentmanagement and retirement planning, you know what to do. Our free guide has everything you need to know about choosing the best wealth manager to achieve your financial goals. You can also learn more about this by getting in touch with our team at Pillar Wealth Management.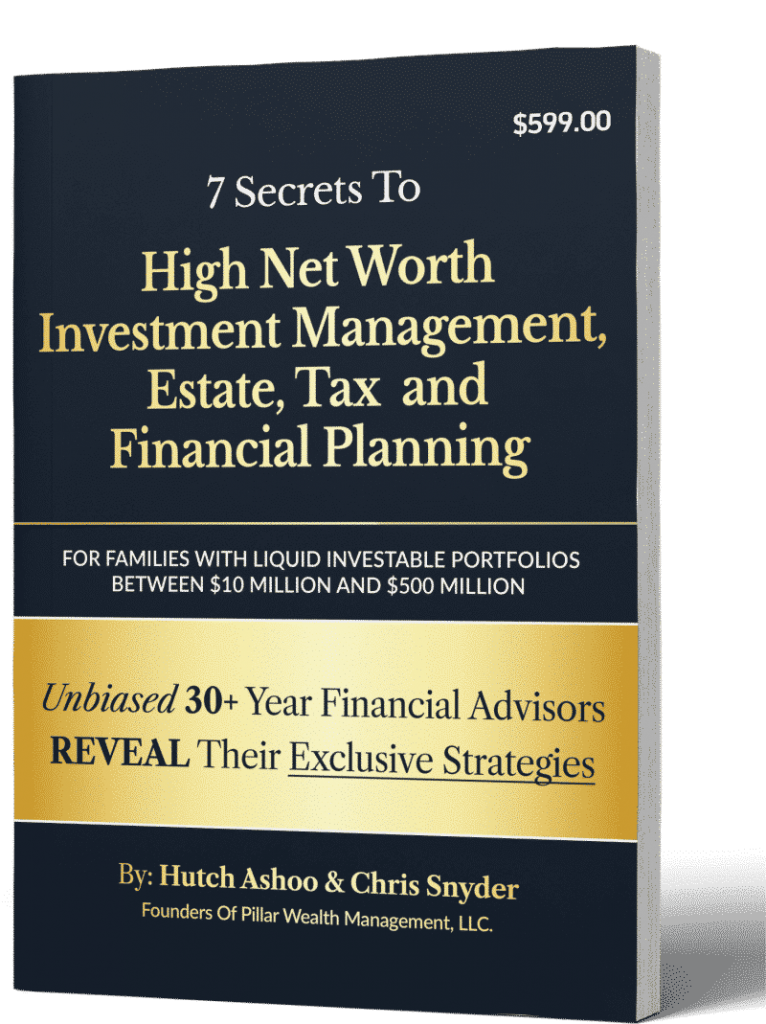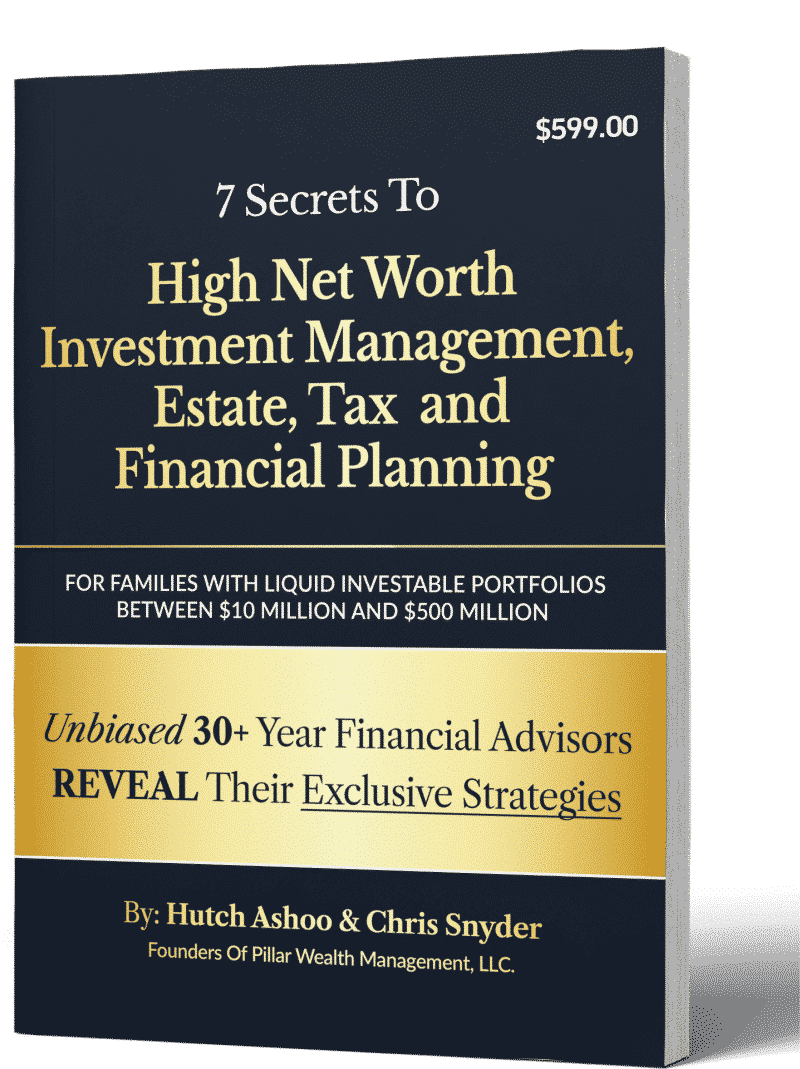 STRATEGIES FOR FAMILIES WORTH $5 MILLION TO $500 MILLION
7 Secrets To High Net Worth Investment Management, Estate, Tax and Financial Planning

The insights you'll discover from our published book will help you integrate a variety of wealth management tools with financial planning, providing guidance for your future security alongside complex financial strategies, so your human and financial capital will both flourish.
Clients frequently share with us how the knowledge gained from this book helped provide them tremendous clarity, shattering industry-pitched ideologies, while offering insight and direction in making such important financial decisions.
Pillar Wealth Management specializes in offeringinvestment and wealth management servicesfor high net worth and ultra-high net worth individuals. Our aim is to help people with $5 million to $500 million in investable wealth lay a strong foundation for a happy, worry-free financial future. With the expert advice and assistance of our wealth managers, you can determine your investment goals based on your unique financial situation. We will then come up with a solid plan for wealth management Knoxville that maximizes your gains and reduces your financial risks as much as possible.
Dive in to learn all about Knoxville investment management and retirement planning.
The Ins and Outs of Knoxville Investment Management and Retirement Planning
High Net WorthInvestment Management
Investment management involves developing a short or long-term strategy to guide you on the acquiring and disposing of investment products. It can also include budgeting, banking, and tax management. Professional investment management focuses on managing the holdings within your investment portfolio and their trading to help you achieve your investment objectives.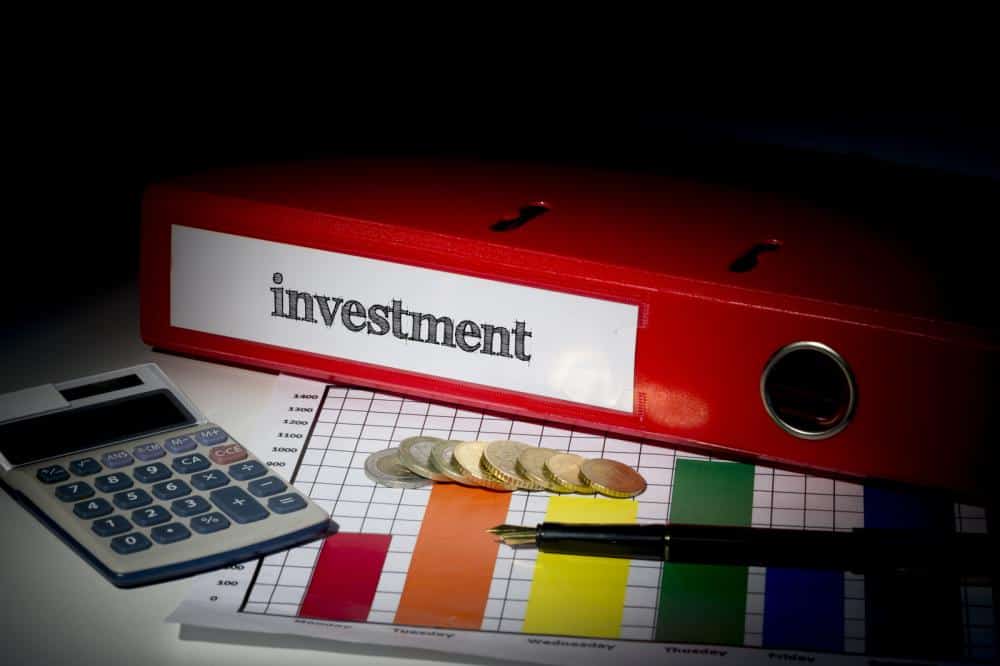 As a high net worth individual, you must understand that an investment management plan and financial plan are two different things. The former serves as a comprehensive financial plan to put you in a better position to achieve your short and long-term goals, including retirement.
If you decide to work with an expert providing investment and wealth management services, you can expect them to take your financial situation, risk tolerance, asset allocation, and portfolio diversification into account. They will then advise you on how much you should invest in stocks, bonds,equities, and real estateto maximize your returns. Moreover, they will help you pick from a wide variety of available investments.
Having an investment plan is crucial for effective wealth management Knoxville. Itprovides you with a carefully curated strategy to stick with, even whenthere is a fluctuation ofinvestments due to market volatility. This is only possible when you embrace a mindset that focuses more on financial security than portfolio performance. Interested in learning more about this? Read our free guide and take notes of the five critical shifts that every high net worth and ultra-high net worth individual needs to make in order to optimize wealth management and achieve the financial serenity they have always dreamed of.
At Pillar Wealth Management, our experts will ask you the following questions before devising a smart plan for investment management and retirement planning.
What are your short and long-term financial goals?
What do you need to do in order to achieve these goals?
How much investment do you require now or on an incremental basis for the future?
How much risk can you afford to take or are comfortable with taking?
Do you have any concerns regarding your assets or taxes?
How frequently do you think you will need to adjust or modify your plan?
Our investment management services include asset allocation, stock selection, financial statement analysis, portfolio strategizing and implementation, and investment monitoring. We go the extra mile to ensure that your investment plan aligns with your retirement plan.Start a conversation with our expert team at Pillar Wealth Management today to find out how we can help you with wealth management Knoxville.
High Net WorthRetirement Planning
Retirement planning is critical for preparing yourself for the golden years, not only financially butin all walks of life. Basically, to create a holistic plan, you must determine your income sources after the paid work ends and analyze your lifestyle choices, including where you want to live,how you want to spend your time, and when you want to quit working completely.
No matter which life stage youare currently in,you should start planning for your retirement. If you're in your 40s or 50s, it's high time now that you begin utilizing active and passive management strategies to create a well-balanced portfolio. This investment approach will help you grow your wealth andminimize your financial risks in the long run whileefficiently bearingany losses resulting from short-term investments.
However, if you're already in your 60s or 70s, you need to prioritize passive management strategies to balance your asset allocation while avoiding unnecessaryrisks.This is the best way to continue growing your wealth and setting yourself up for a financially secure retirement.We have said it before and we will say it again, you need to find the right wealth manager for your financial needs and investment and retirementgoals to ensure that your portfolio is in the best hands.This guide will help youchoose an expert who is fully equipped and qualified to help you create a balanced portfolio.
That being said, the amount you need to retire comfortably is, of course, personal. A good rule of thumb is to have 80% of your annual income at retirement.
However, the best bet is to work with aprofessional wealth manager who will calculate your retirement savings needs and help you get started as early as possible. At Pillar Wealth Management, we strive to protect your wealth and manage your assets by creating tax-efficient wealth management Knoxville strategies. Our wealth managers also specialize in estate planning. We will help you decide what happens to your assets after you die.All in all, our goal is tohelp you optimize your portfolio without exposing you to unnecessary risks. Make sure you read our guide to understand this in detail.
On that note, let's discuss two of the biggest financial management models: investment banking and asset management.
Investment Banking or Asset Management: What Should You Choose for Effective Wealth Management Knoxville?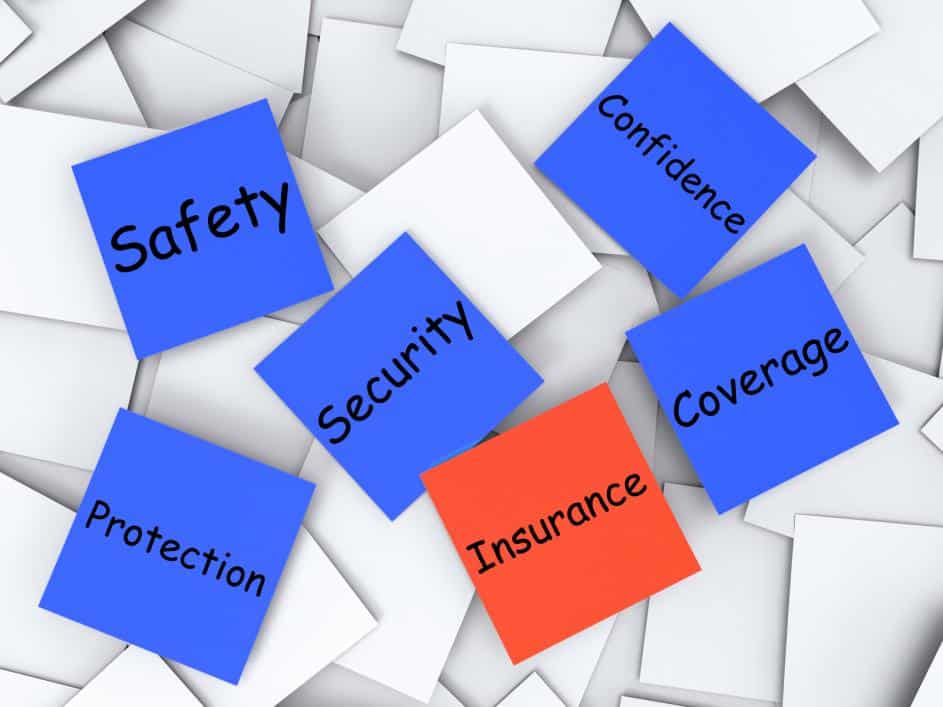 What's more important for successful wealth management Knoxville for a high net worth individual like you? Investment banking or asset management?
Before we give our verdict, let's find out what investment banking and asset management really is. As an individual with more than $5 million in liquid assets, you should know the differences between the two.
What is Investment Banking?
Investment banking refers to the financial services offered by an investment bank. An investment bank is a firm that engages in complex financial activities. They act as an intermediary between buyers and sellers of investment vehicles. They advise large institutional clients on a variety of investment options and underwrite new stock issues.
You must know of the popular, high-profile investment banks. These include theBank of America, JP Morgan Chase, Citigroup, and Goldman Sachs. Below are the top functions of investment banks like these:
Offering help for mergers and acquisitions
Helping to raise cash through debt offerings or equity
Providing brokerage services
What is Asset Management?
Asset managers focus on helping you make more money by making the best investment decisions. They take your financial situation and needs, risk tolerance, and short and long-term goals into account. They do so by managing the pooled assets in your investment funds, which are aimed at meeting your investment needs. These needs can include wealth accumulation, capital preservation, and everything in between.
The best asset managers work with the goal of diversifying your investment portfolio in mind. They help you tap into the benefits of investing in stocks, bonds, commodities, real estate, and other complex products while minimizing your financial risks.
Simply put, asset managers play the following roles:
They utilize their data analysis skills to identifybonds, stocks, funds, and other great investment products that offer a high earning potential but are trading at good value for you.
They are excellent traders with fantastic decision-making skills who know how to buy investments at the best price.
They leverage their networking power within the industry to understand the nuances of asset trading and pricing.
They engage with investment bankers to get a better understanding of complex financial markets.
They help clients with little to no knowledge of the financial markets understand decent investment opportunities.
Now that you know the basics, let's tell you whether you should go for investment banking or asset management for successful wealth management Knoxville.We recommend high net worth and ultra-high net worth individuals to work with asset managers because they focus all their attention, time, and expertise on one client at a time and offer personalized services to yield the best results. Investment bankers, on the other hand, typically work with corporate clients. This means they have to attend to multiple individuals simultaneously.
In a nutshell, investment banking is ideal for clients looking for assistance with mergers, acquisitions, and stock purchases. The financial services provided by these institutions are aimed at ensuring that the wealth generated through these channels is available for your use when you need it. Since you're a high net worth individual looking forprofessional investment management and retirement planning services, working with an asset manager will be the best bet.
Our team at Pillar Wealth Management will be happy to help youlearn more about how asset management works for affluent individuals. Click here for a free consultation!
We also suggest you get your hands on a free hardcover copy of our book – The Art of Protecting Ultra-High Net Worth Portfolios and Estates – Strategies For Families Worth $25 Million To $500 Million. This book has helped our clients understand how high net worth Knoxville investment management and retirement planning worksand how a smart, well-thought-out strategy can pave the way to a secure financial future.
Get the Best Investment and Wealth Management ServicesWith Pillar Wealth Management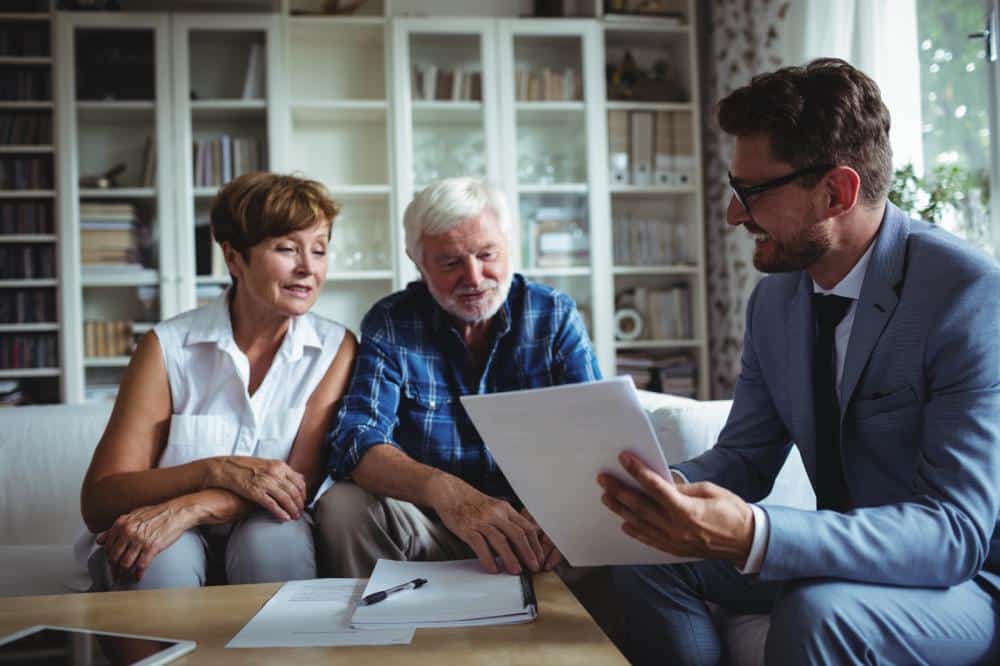 If you are convinced that investment and wealth management services are right for you, you need to start looking for a professional who is willing tocommit their time, effort, and expertise to help you achieve your short and long-term financial goals.We understand that this decision can be the difference between you enjoying optimal financial security in the future and you being exposed to financial risks and losing sight of your goals.
Before choosing an expert for wealth management Knoxville, make sure you see if their approach to Knoxville investment management and retirement planningaligns with your values and philosophy. Moreover, they must be willing to utilize both active and passive management strategies to help you create a well-balanced portfolio.
Remember, you need to prioritize financial security for smart wealth management Knoxville. At Pillar Wealth Management, our wealth managers are dedicated to offering custom-tailored investment and wealth management servicesfor individuals having $5 million to $500 million in liquid assets.Utilizing proven risk assessment techniques, we will help you create a high-performance portfoliothat brings maximum returns. You can rest assured that the risks we take for you will not be at the expense of your financial security.
Want to delve deeper into our investment and wealth management services? Feel free to contact us to schedule a free, no-obligation consultation with one of our wealth managers!
Related Post