Wealth Management Kansas City
Are you a high net worth or ultra-high net worth individual in the Kansas City area? A high net worth household is one that has $1 million or more in liquid investible assets. In fact, Kansas City has many such households. Do you wonder if it is possible to find a top-notch wealth management advisor who can help you make important money decisions? The answer to the question is yes, provided that you know a few things about wealth management Kansas City.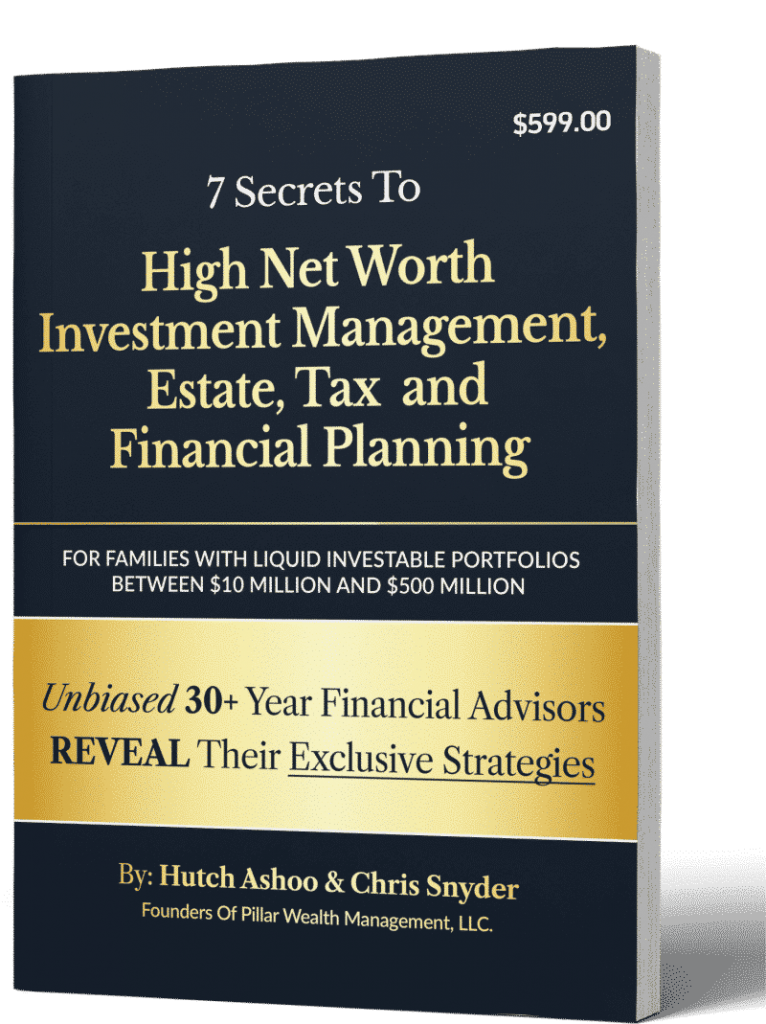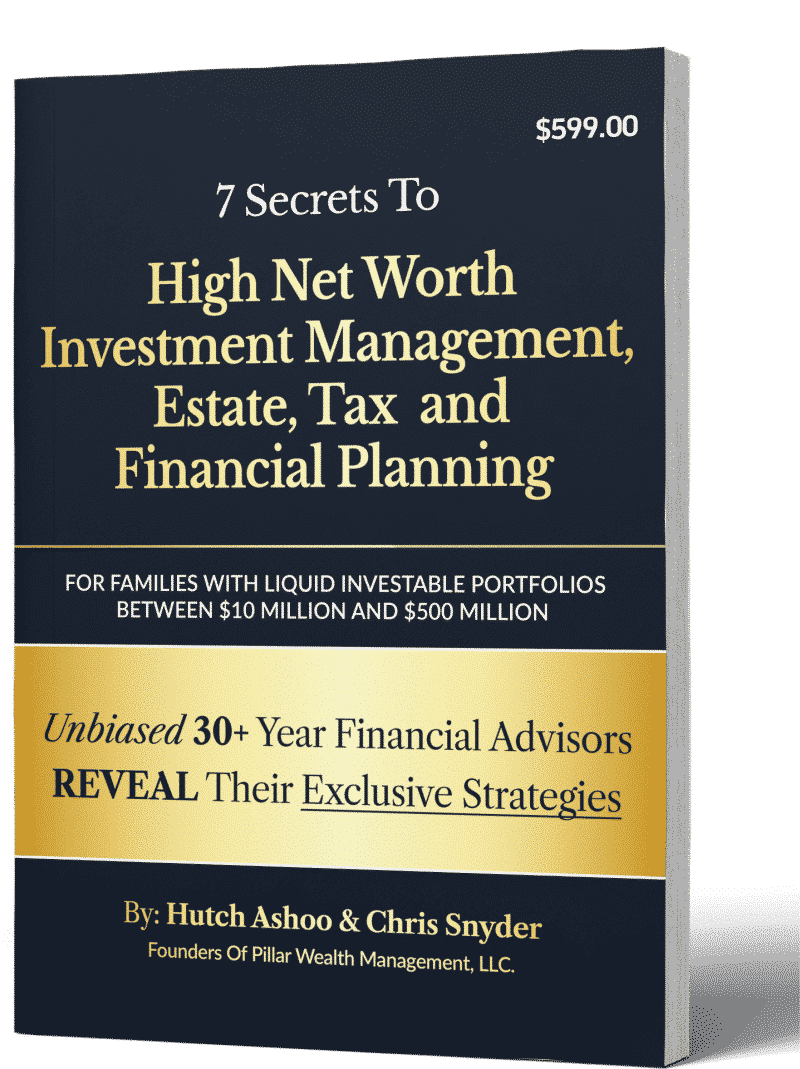 STRATEGIES FOR FAMILIES WORTH $5 MILLION TO $500 MILLION
7 Secrets To High Net Worth Investment Management, Estate, Tax and Financial Planning

The insights you'll discover from our published book will help you integrate a variety of wealth management tools with financial planning, providing guidance for your future security alongside complex financial strategies, so your human and financial capital will both flourish.
Clients frequently share with us how the knowledge gained from this book helped provide them tremendous clarity, shattering industry-pitched ideologies, while offering insight and direction in making such important financial decisions.
As you will find out in the sections below, high net worth wealth management is a very specialized service that requires a specific set of skills. And by the way, if you have $10 million or more in liquid investible assets and wish to learn more insights about wealth management, then do check out this complimentary guide on choosing the best wealth advisor.
In this article, we will look at what wealth management providing for family really means. We will also briefly talk about family legacy planning, which is an important topic for many high net worth and ultra-high net worth individuals. Next, we will look at some of the qualities of Kansas high net worth wealth management practices. And finally, we will give you some tips on how you can find the top and best Kansas wealthmanagement firms to work with.
One thing to keep in mind is that most wealth management firms establish a certain range of account sizes that they work with. For example, Pillar Wealth Management, a top Kansas City wealth management firm, works with individuals and families who have $5 million to $500 million in investible liquid assets. Every firm has its own range so make sure you check that threshold before short-listing the firm.
Let's get started then!
Wealth Management Providing for Family
Wealth management is about matching your financial decisions to your life goals. Every individual has certain things that he/she has planned to achieve in his/her life. For some, it could be a comfortable retirement. For others, it could be securing a lifestyle for the family, creating the right kind of legacy, buying/selling some specific property, grooming the next generation to take over the business, etc. The list of possible goals is long. However, the goals are unique. Every individual will have unique aspirations. Pillar Wealth Management, a boutique wealth management firm, prioritizes understanding the goals of its clients who have $5 million to $500 million in investible liquid assets.
One of the most common goals is securing the family's financial future. Wealth management providing for family would entail structuring the finances in a way that allows the portfolio to grow at an appropriate rate taking into account inflation, market volatility, and other factors.Providing for the family would also include setting up the portfolio such that it can provide enough cash flow to the family to sustain a desired lifestyle. This should happen regardless of what the market is doing or what Black Swan event hits the world. Whether there is a war, a pandemic, or an economic crisis, the portfolio should provide a basic stream of income or some form of cash to sustain living costs. You can get in touch with Hutch Ashoo to learn more about the concept of financial serenity that Pillar Wealth Management practices when making family-related strategies.
It is the job of a wealth management Kansas City firm to make such well-thought plans. You can read more about how the top managers handle portfolios of clients with $5 million to $500 million in liquid assets in this downloadable guide.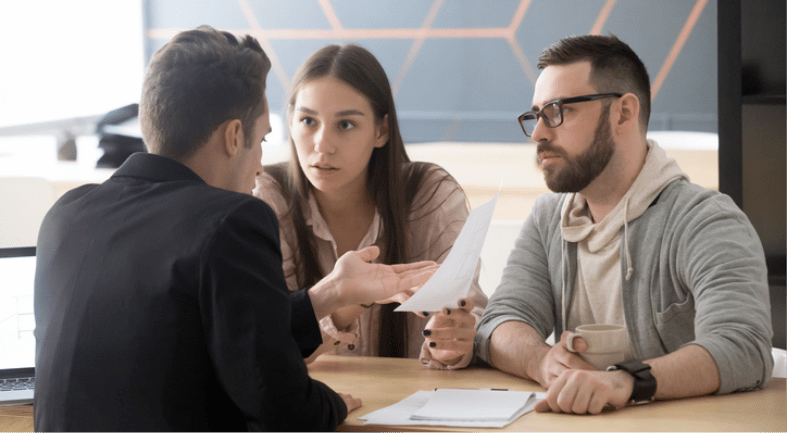 Wealth Management Kansas City Firms Give Importance To Costs
Investing wealth and making it grow by multiples gives any portfolio manager tremendous satisfaction. There is nothing quite like exceeding client expectations and getting recognition for it. However, the truly top wealth manager thinks about net returns rather than gross returns. Let us explain.
Gross returns can be considered as the top-line returns from investing the assets. These are the returns before any taxes or fees/charges are deducted. They are the closest metric to the returns that your investment generates in the market. One can make high returns by either investing once and holding on or trading stocks frequently. However, the investment costs of these two approaches can be significantly different.
The basic point that we are making here is that investing has costs associated with it. And these costs matter from the perspective of the net amount that the client gets in his/her hands after all taxes and fees are deducted. Just by minimizing these investment costs, it may be possible to pull up the net returns to a level comparable to actively managed portfolios with frequent transactions. Earning the highest return for the lowest risk and lowest stress is always preferable.
Family Legacy Planning
Family legacy planning is about where you want to commit money beyond your family and how you want your near-and-dear ones to recognize you while you are alive and even after that. A good wealth management Kansas City firm will view legacy planning as a vital component of estate planning. Legacy planning involves the creation of a clear and detailed actionable plan that spells out your wealth is to be managed while you are alive and how your estate will be distributed, based on your choices, once you are gone.
Having a legacy plan is important because it provides greater clarity on how wealth and possessions will be passed on to next of kin, other people, or charities that matter to you. If there is no plan, then your wealth may get distributed in a way that you may not necessarily agree to. Working with a wealth manager can help you in structuring your finances in a way that offers financial security to you and your family and leaves some additional wealth as part of your legacy. So, the legacy planning process is closely linked to the other planning activities of wealth management.
The first step to begin the family legacy planning process is to write a legacy statement. It will give your heirs and other family members a good idea about the history of the family, the history of your business (if you have one), and what made you take important decisions over your lifetime. If you want to know more about legacy planning or have any questions that you want to discuss, then feel free to reach out to Pillar Wealth Management.
Kansas High Net Worth Wealth Management
The best Kansas high net worth wealth management firms have some things in common. First of all, they place their clients at the center of everything they do. This might sound like an obvious thing to do.However, you may be surprised to know that many of the "big name" firms focus their energies on growing their assets under management and the number of accounts. A top wealth management Kansas City firm will forgo clients in order to maintain a high degree of personalization in its services. Feel free to start a conversation with Hutch Ashoo to find out how many clients Pillar Wealth Management took up and how that approach helped the firm provide superior services.
A top wealth manager will spend time learning about the client. The wealth manager will be a good listener and have a natural curiosity that allows him/her to understand the client, what the client's life goals are, and what the current financial situation is. Based on this deep understanding of the client, the wealth manager will then prepare a custom wealth management plan to help the client achieve his/her goals. This approach is unlike the one followed by larger firms where clients are simply bucketed into "low risk", "medium risk", and "high risk" categories. Each of these categories has a standard portfolio model. However, standardization tends to not work very well when every goal and every individual's financial situation is unique.
Lastly, a top wealth advisor will revisit the wealth plan and stress test the portfolio regularly. Wealth management is not about creating a plan and putting it away in a drawer. It requires constant follow up, something we have discussed in this guide on choosing the best advisor for individuals with $5 million to $500 million in investible assets.
Top and Best Kansas Wealth Management Firms
Every high net worth or ultra-high net worth individual wants to work with the top and best Kansas wealth management firms. When millions of dollars are at stake, every decision counts. A few percentage points in higher costs or taxes, or a wrong investment, can lead to a difference of millions of dollars over a few years.
So, in order to find a reputed and experienced wealth management Kansas City firm, the first step is to start looking for practices near your location. You could either look for wealth managers in a specific radius around your zip code or you could search for wealth managers in Kansas City.
Once you find some interesting options, you can visit each firm's individual website. There, you should see the list of services that the firm offers. We have talked at length about the various areas that wealth managers cover in this book called The Ultimate Guide to Choosing the Best Financial Advisor: For Investors With $5 Million to $500 Million in Liquid Assets. You ideally want a prospective wealth management practice to cover the areas that are a priority for you.
Next, you can also try and search for any articles that a wealth manager has written for popular websites and media outlets. Often times, publications like Forbes, The New York Times, Medium.com, Business Today, and the likes have articles on personal finance and wealth management. Reading these articles or the wealth management firm's blogs gives you insight into the philosophy of that firm.
Lastly, once you have further shortlisted the most promising candidates, you should go ahead and schedule a one-on-one conversation with each wealth manager. This direct meeting/conference will reveal the personality of the wealth manager. Schedule your free consultation with Pillar Wealth Management to discuss your wealth management requirements.
A little bit about what Pillar Wealth Management can offer you
Now that you have a deeper understanding of wealth management, the qualities that you should look for in top wealth management firms, what family legacy planning is, and how to go about finding a good wealth manager to work with, we would like to tell you a little bit about Pillar Wealth Management.
The firm has a combined 60+ years of experience in the area of high net worth wealth management. We work on a fee-only model that, we believe, best aligns the interests of clients with the incentives of the firm. We are also selective and do not take up a large number of clients. Rather, we stay small but go in-depth. We literally hand-hold our clients and help them make key financial decisions throughout their lifetime. Our guiding philosophy of wealth management is the concept of financial serenity. It basically means that we help our clients achieve all their financial goals through careful planning. However, we want the planning and wealth management process to be stress-free. We want clients to sleep peacefully at night and not worry about what the market will do to their portfolios. We want them to feel calm about their money.
Hutch Ashoo and Christopher Snyder are the expert founders of independent, fee-only, and fiduciary wealth management firm Pillar Wealth Management. If you would like to speak with them or simply ask any questions about how custom and trusted wealth management advice is offered to highnet worth individuals with $5 million to $500 million in investible assets, then feel free to start a conversation.
Related Posts