Wealth Management Jacksonville: All You Need to Know for Portfolio
Wondering if investing in wealth management Jacksonville is a good idea? You bet it is! The financial challenges and risks faced by high net worth or ultra high net worth individuals are more complex than what average Americans have to go through. The more wealth you have, the more focus and work it takes to protect the assets and grow your portfolio. If you have managed to amass more than $10 million in investable wealth, you need to think about investing in a Jacksonville wealth management service. It is the only way to achieve your desired financial security in the long run. In our guide here, we have touched upon all the crucial factors you need to keep in mind when choosing the best wealth manager. It will help you make a smart, well-informed decision.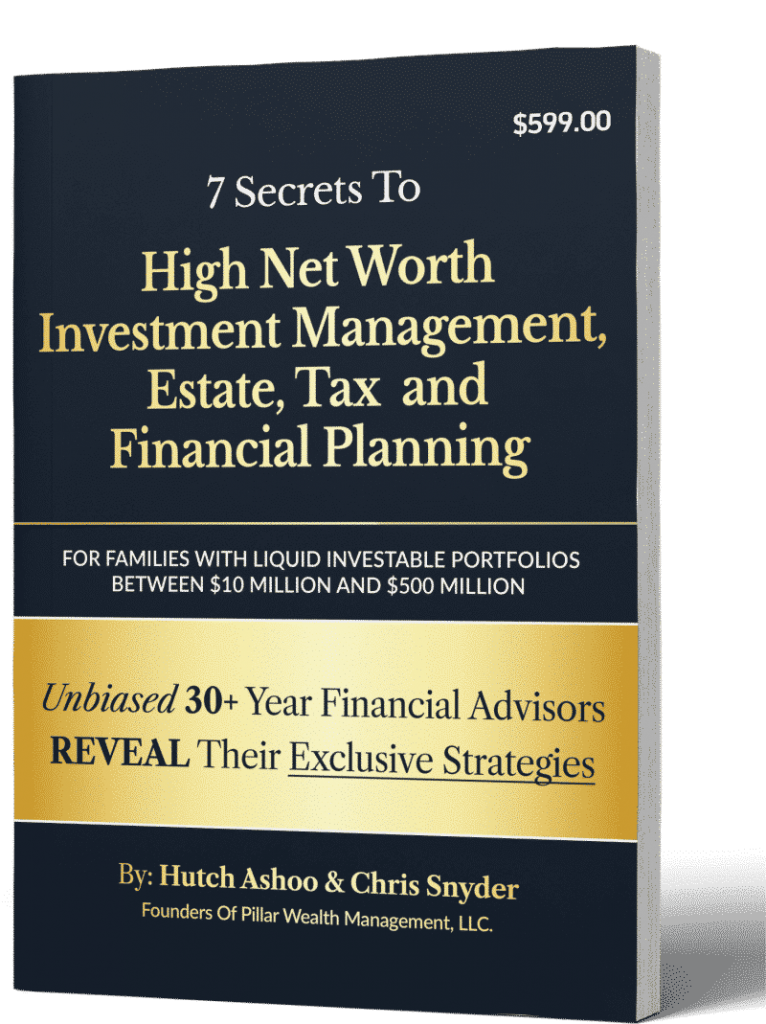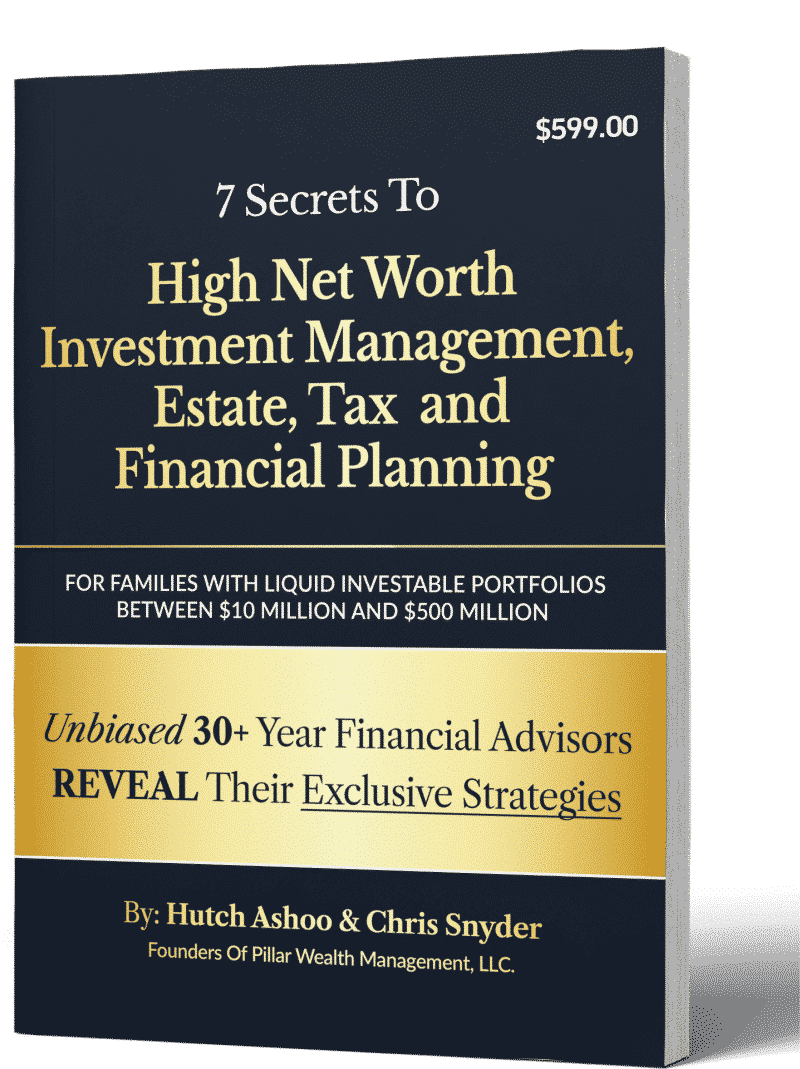 STRATEGIES FOR FAMILIES WORTH $5 MILLION TO $500 MILLION
7 Secrets To High Net Worth Investment Management, Estate, Tax and Financial Planning

The insights you'll discover from our published book will help you integrate a variety of wealth management tools with financial planning, providing guidance for your future security alongside complex financial strategies, so your human and financial capital will both flourish.
Clients frequently share with us how the knowledge gained from this book helped provide them tremendous clarity, shattering industry-pitched ideologies, while offering insight and direction in making such important financial decisions.
If you're wondering where to find wealth management Jacksonville, let's tell you that Pillar Wealth Management is a top name in the industry. We have a team of highly professional, knowledgeable, and experienced wealth managers dedicated to helping clients with $5 million to $500 million in liquid assets. Ditching the cookie-cutter approach, we offer 100% customized solutions to affluent individuals depending on their unique financial situation and goals. Not only this, we strive to minimize your risks and costs while optimizing the performance of your portfolio. Want to schedule a free consultation with our expert? Get in touch with us TODAY!
Read on to discover why you should work with a wealth management expert in Jacksonville and how much do their services cost.
Benefits of Jacksonville Wealth Management Service
High net worth wealth management Jacksonville involves specific considerations regarding their lifestyle and portfolio. From tax optimization and investment planning to devising succession plans and establishing trusts, it warrants a high level of knowledge and experience. This is why all smart high net worth and ultra high net worth individuals work with a qualified wealth manager to ensure they are on the right track to achieving their short and long-term financial goals.
Wealth managers boast expertise in various fields to help ultra high net worth individuals manage their wealth efficiently. They utilize carefully curated strategies to generate new income, grow your wealth, and reduce your taxes while protecting your wealth without exposing your portfolio to unnecessary risks. You can dive into the details of optimizing portfolio performance with risk-aversive strategies in our guide.
The best wealth managers tend to spend a lot of time with their clients in order to gain an in-depth understanding of their financial situation and lifestyle. They also discuss their risk tolerance and investment objectives before creating a plan to make sure everything is in line with their financial goals. To get more valuable insight into high net worth investment, order a free hardcover copy of our book – The Art of Protecting Ultra-High Net Worth Portfolios and Estates – Strategies For Families Worth $25 Million To $500 Million. It will tell you how you can lay a solid foundation for a financially secure future with the right strategy.
With Jacksonville wealth management service, you can get an expert to handle portfolio management, tax planning, estate planning, and asset protection for you while you look forward to enjoying your life the way you've always wanted. At Private Wealth Management, this is the kind of value we offer to wealthy individuals. Contact us TODAY to get expert answers to your queries about wealth management Jacksonville.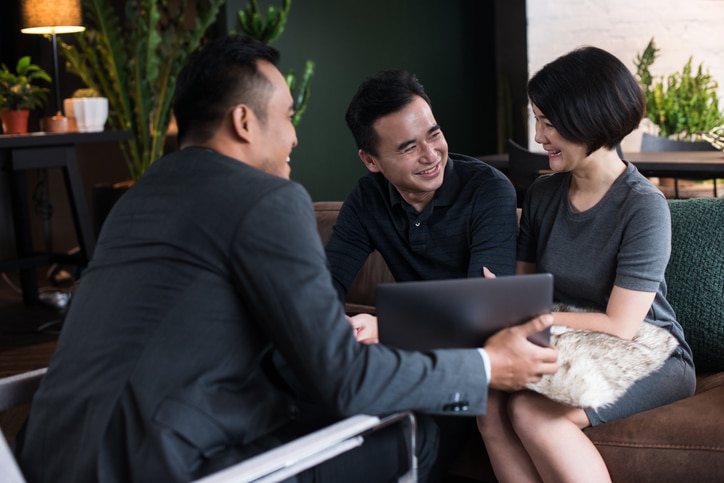 Where to Find Wealth Management Jacksonville
You can easily find multiple service providers for wealth management Jacksonville. The key is to keep interviewing candidates until you find an expert who understands your financial situation and offers personalized services.
Before you start looking, it is crucial to shift your focus from portfolio performance to financial security. Don't run after high-performance financial products that yield short-term gains. It will only expose your wealth to unnecessary risks. To optimize your portfolio performance, you should take risks smartly – and this is only possible when you partner with a wealth manager.
Apart from this, there are five additional important shifts that every high net worth individual must make. You can find our exclusive guide on this topic here.
Moreover, you must always discuss a professional's approach to wealth management Jacksonville before hiring them. Some experts only focus on active management while others swear by passive management techniques. If you want to balance your financial risks with security, you must look for a wealth management specialist who knows how to combine the strengths of both approaches. This guide has everything you need to know for finding the ideal wealth manager who uses active and passive management strategies to bring out the best outcomes for you in the long run.
How Much I Must Pay For Wealth Management in Jacksonville
Different wealth managers charge different amounts for their services in different ways. The charges usually depend on their qualification and experience. Don't hesitate to discuss the cost structure with a wealth manager and ask questions about how they charge before deciding to work with them. Some charge a fixed fee while others have an hourly rate.
At Pillar Wealth Management, we have a transparent fee structure. For us, your convenience and satisfaction are our top priorities. Feel free to start a conversation with us on our cost structure.
Jacksonville Best Wealth Management Services
Choosing Jacksonville best wealth management services can be a challenge. The key is to discuss a wealth manager's approach and cost structure in detail to determine if they are suitable for you. Ideally, your wealth manager should focus on allocating your assets smartly and creating a diversified portfolio in order to protect you from market volatility and financial risks.
Remember, prioritizing financial security alongside portfolio performance is critical for optimal wealth management Jacksonville. At Pillar Wealth Management, our experts take pride in using reliable risk assessment techniques and healthy asset allocation strategies to help you create the perfect portfolio. Our custom wealth management services aim to balance your financial risks and security so that you can easily build the financial legacy you desire.
Book a free- no-obligation consultation with us NOW to learn about our services in detail.
Related Posts
Charles Schwab Wealth Management

– Charles Schwab is an investment management platform that offers a wide range of financial planning services…

Independent Wealth Manager – As a high net worth investor who has worked incredibly hard all their life to accumulate $5 million…
Wealth Manager Near Me – Are you someone with liquid assets worth $5 million or more? If yes, the biggest question…
Wealth Management St. Petersburg – Wealthy investors face unique challenges that people with ordinary wealth do not…
Financial Advisor Orlando – Investing in Financial Advisor Orlando is an excellent decision if you're a…