Wealth Management Firm Near Me: Choose Wisely –PillarWM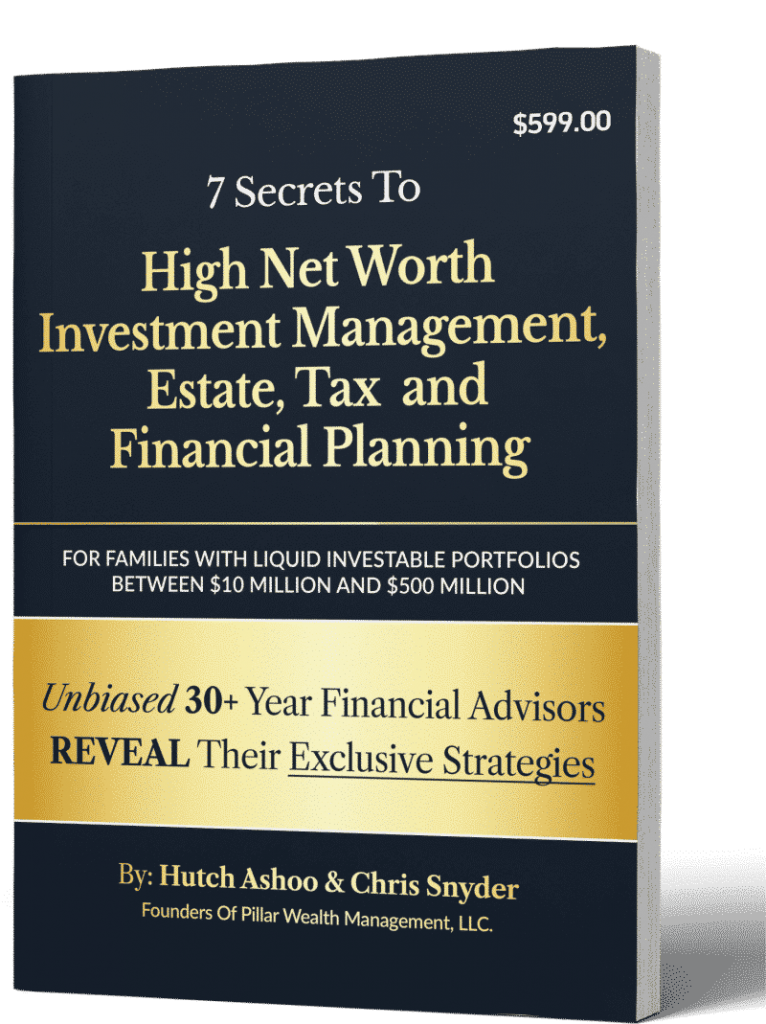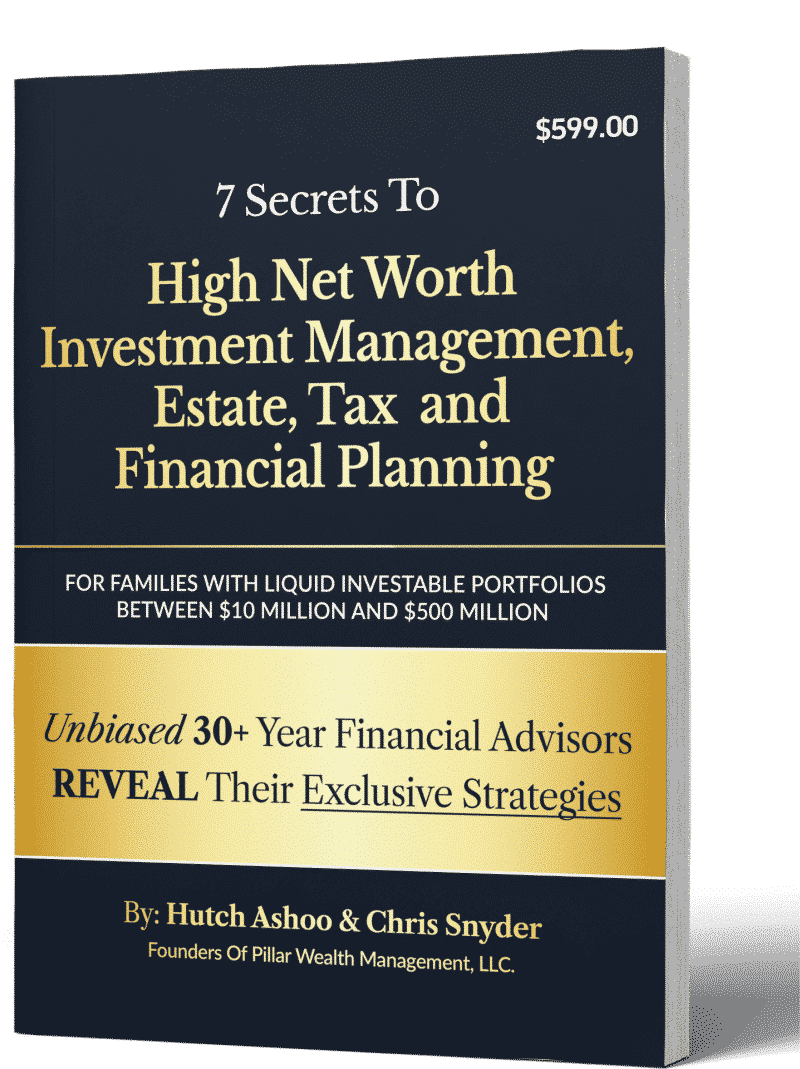 STRATEGIES FOR FAMILIES WORTH $5 MILLION TO $500 MILLION
7 Secrets To High Net Worth Investment Management, Estate, Tax and Financial Planning

The insights you'll discover from our published book will help you integrate a variety of wealth management tools with financial planning, providing guidance for your future security alongside complex financial strategies, so your human and financial capital will both flourish.
Clients frequently share with us how the knowledge gained from this book helped provide them tremendous clarity, shattering industry-pitched ideologies, while offering insight and direction in making such important financial decisions.
Private wealth management firms, or any "wealth management firm near me," work exclusively with high net worth and ultra-high net worth clients. At Pillar Wealth Management, we cater to families with a net worth of $5 million to $500 million in liquid assets. Our fiduciary, fee-only wealth management services can organize your finances by creating a customized plan and optimizing your investment portfolio for maximum growth. That's not all; our decades' worth of experience in working with wealthy clients makes us equipped to anticipate and understand your financial goals and objectives. You can book a meeting to start a conversation with someone from our team.
Selecting a "wealth management firm near me" entails that you do your own research into the firm and its qualifications. To understand what makes a "wealth management firm near me" the right one for you, you must meet in person with your short-listed options.
The first consultation can tell you all you need to know if you ask the right questions. This may lead you to wonder, "What questions should I ask a wealth management firm near me?" In this article, we will discuss how you interview a "wealth management firm near me," how they can help you, and how you can choose the best one for you.
What Can A Wealth Management Firm Near Me Do?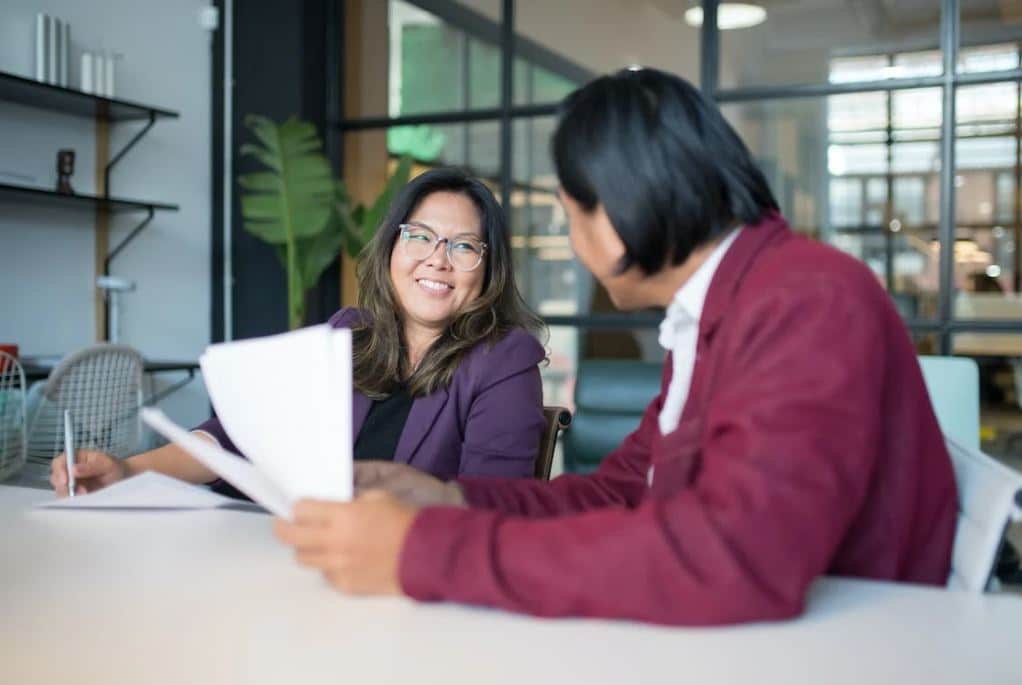 If you've decided that you need assistance with your money management, you might consider hiring a "wealth management firm near me." They can assist you in more ways than one, as a wealth manager will take a holistic approach to your financial life. Here are 5 essential services of a wealth manager.
1. Retirement Planning
Everyone dreams of a comfortable retirement, but wealthy people want to maintain their lavish standard of living even after they retire. Your retirement savings might not be sufficient enough for this, though. Unforeseen circumstances, such as divorce, health issues, inflation, and economic depression, can result in you running out of money much sooner than you anticipated.
A wealth management firm can help you prepare for these situations by helping you invest in assets that provide you with a steady income even after you retire. They can suggest asset allocation systems that work in a way to allow you to generate profits at a low-risk.
2. Investment and Portfolio Management
A significant part of any rich individuals' finances is their investment management. A financial portfolio grows and becomes more complex as your wealth increases, making it harder for you to keep track of all your assets. Wealth managers are experts at this since they have the experience to handle multiple high-value accounts and assets.
Moreover, investment management for high net worth and ultra-high net worth investors is all about wealth enhancement and protection. A "wealth management firm near me" can guide you in making wise investment decisions based on your portfolio and financial profile, and implement strategies to generate more revenue. These strategies have been highlighted in detail in our Performance Guide.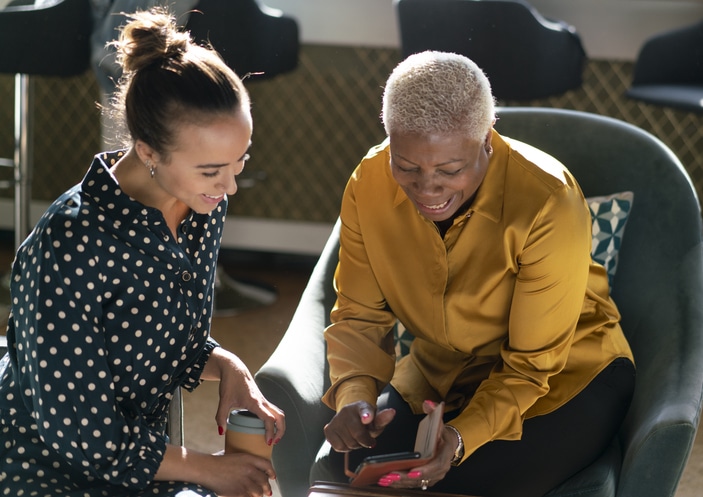 3. Estate Planning
Millions of dollars are invested in estates, and you want to make sure that your wealth and assets will be distributed appropriately and fairly after you're gone. Wealth management firms specialize in this aspect, helping rich families smoothly transfer their wealth.
An estate plan should be aimed to pass your fortune to the right inheritors with minimal taxes or legal charges. A "wealth management firm near me" can oversee this process, ensuring that your wishes are carried out to the dot.
4. Tax Management
As a rich investor, you are aware that you fall into a higher tax bracket due to your net worth. This can result in you losing a significant portion of your earnings that you gained through investments. Although this is a consequence of owning numerous high-value assets, there are ways you can bring down your taxes.
A "wealth management firm near me" will know how to use strategies to restructure your portfolio to be more tax-efficient. They can legally help you retain as much of your wealth as possible. This will allow you to keep expanding your wealth through investments without worrying about the tax bills piling up. If you want to know more about how you can optimize your portfolio for maximum growth, you can read our 5 critical shifts guide.
5. Risk Management
A high net worth comes with high risk. Many rich families are unaware of the threats and liabilities they are exposed to as a result of their fortune. A "wealth management firm near me" will be expert in identifying these risks, managing them, overcoming them, and preventing you from facing financial ruin.
Wealth protection requires a quick eye and a sharp mind, which is what wealth managers are trained for. If you want to learn more about how you can protect your assets, you can read our hard-cover book, The Art of Protecting Ultra-High Net Worth Portfolios and Estates – Strategies for Families Worth $25 Million To $500 Million. It is helpful if you want to understand the challenges you can face as a wealthy investor and how to safeguard your financial future.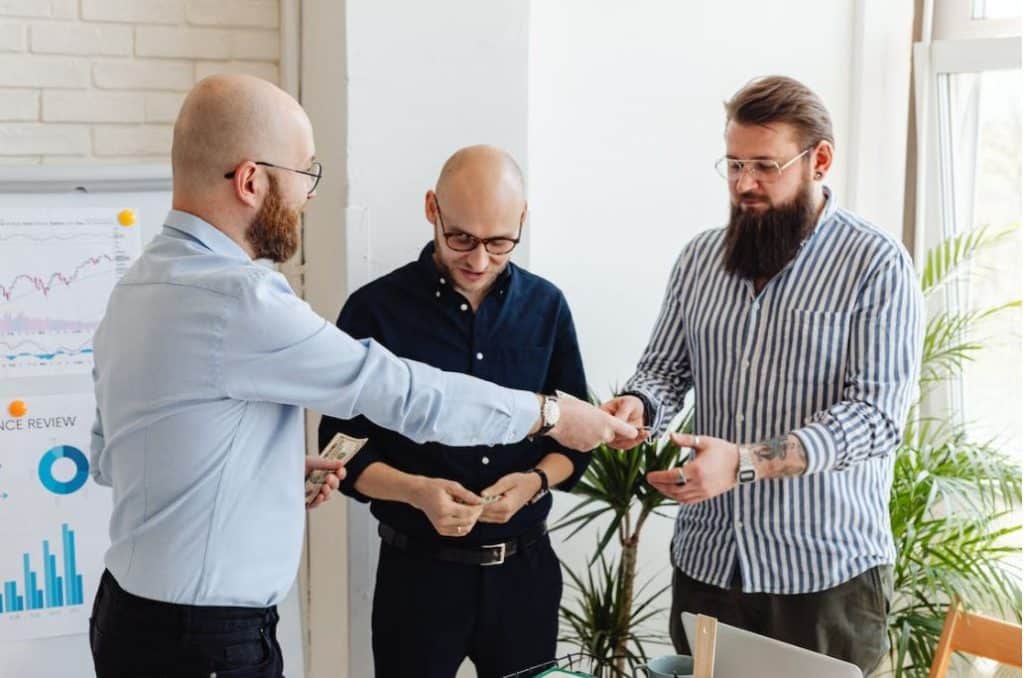 How to Choose a Wealth Management Firm Near Me
As a wealthy individual, you have worked hard to grow and accumulate your wealth, and it is reasonable for you to want to work with the best wealth management firm out there. So, when you're looking for the best "wealth management firm near me," it may have crossed your mind to wonder, "What makes a wealth management firm the right one for me?"
The answer is not as simple as listing the top five wealth management firms out there. Firstly, each client has different needs and mindsets that need to be compatible with the firm's values. Secondly, the law does not allow financial advisors to show performance data for specific clients. Thirdly, financial management is a personal matter, and people get attached to their tried-and-tested wealth manager; hence, testimonials can often be biased. Just because one client had a great experience with a particular firm does not mean you'll have the same experience.
So, where do you go from here?
If you're an affluent investor worth more than 10 million dollars, you know that you can't take this decision lightly. You must know exactly what you are getting yourself into when you work with any wealth manager or financial advisor. That is why we suggest that you read our exclusive guide, which can walk you through the process of finding the best ultra-high net worth financial advisor for you.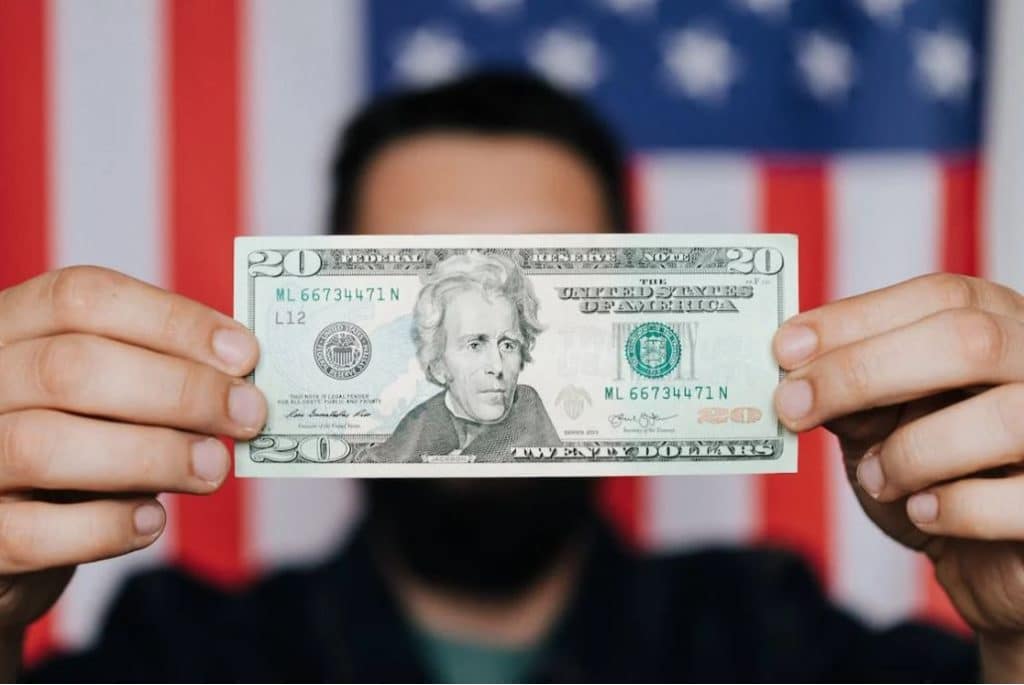 Finding a Good Wealth Management Firm
In this situation, the more you know about wealth management firms and services, the more comfortable you'll be in choosing the right one for you. So, do extensive research online into private wealth management firms and look into which services they are offering. It would be best to meet with them in-person and ask them questions about their strategies and methods.
As a high net worth or ultra-high net worth individual, your network will likely be full of people who have experience working with wealth managers. You can consult them for a second opinion. Their recommendations can work out quite well if you have a similar financial background to them.
Trust and reliability in your wealth management firm are crucial. Fiduciary advisors work better for wealthy investors as they have a legal duty to act in your best interest and disclose all information regarding your finances to you. Pillar Wealth Management offers fiduciary, fee-only wealth management services to rich families. We understand the importance of protecting your fortune and enhancing it to help you meet your targets. Schedule a meeting with us to discuss how we can help you enhance your wealth.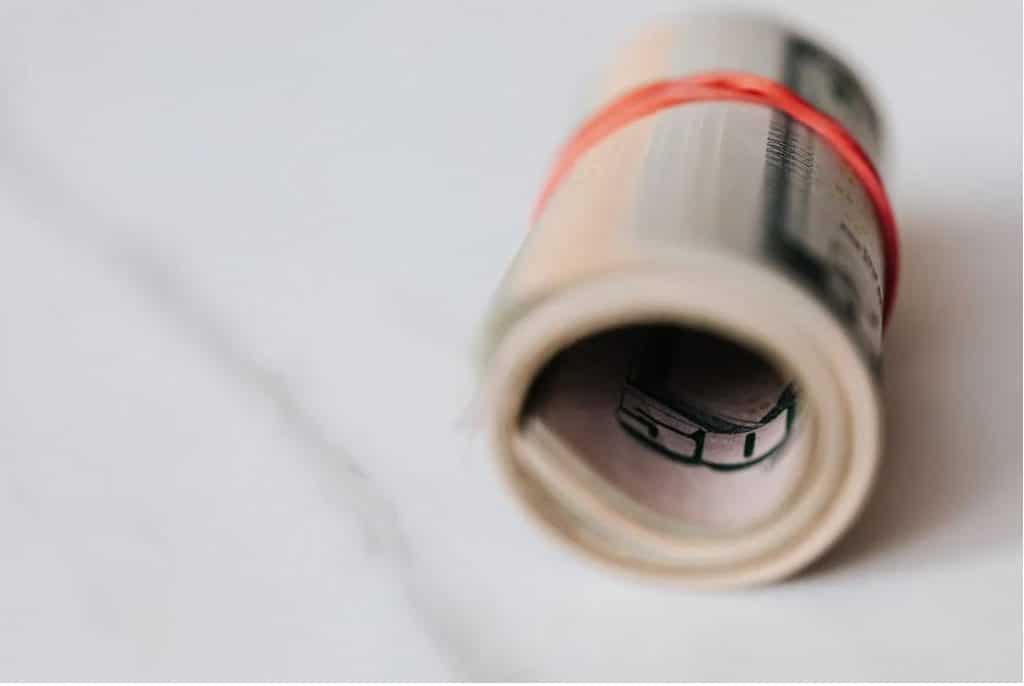 What to Ask a Wealth Management Firm Near Me
Working with a financial institution raises a few concerns in many people since they want to be sure they can trust the place they hand over their finances to. So, how do you interview a wealth management firm to determine if they are the right one? This may prompt you to wonder, "What questions should I ask a wealth management firm?" You can find a comprehensive list of questions in our Ultimate Guide. For your convenience, we will discuss some of the most critical ones here.
It is best to ask about a wealth management firm's business model beforehand. Wealthy investors prefer private firms as opposed to private banks or public firms. Some firms offer more than just wealth management services, such as banking and lending or insurance. It is best to make sure that their business model is aligned to match your objectives and focuses solely on wealth management.
Asking about their service and payment structure is helpful since you can base your decision on how often they will be available for consultations. Commission-based fee structures can create conflicts; therefore, we advise that you opt for fee-only wealth managers. Our wealth managers are fee-only fiduciary advisors who are experts in managing the fortunes of rich investors. Schedule a meeting to get in touch with us.
In your first consultation, you should clarify the service that the wealth management firm is offering. Are they only providing you with investment management or wealth management? Investment management is more focused on your portfolio optimization and generating returns. Wealth management accounts for your investments, along with a host of other financial aspects, making it a long-term service.
If investment management is a big factor for you, you will already know to ask the firm about their investment approach. This can affect how your portfolio performs. Lastly, you should make sure that your values are aligned and that the wealth manager understands your financial aims and objectives.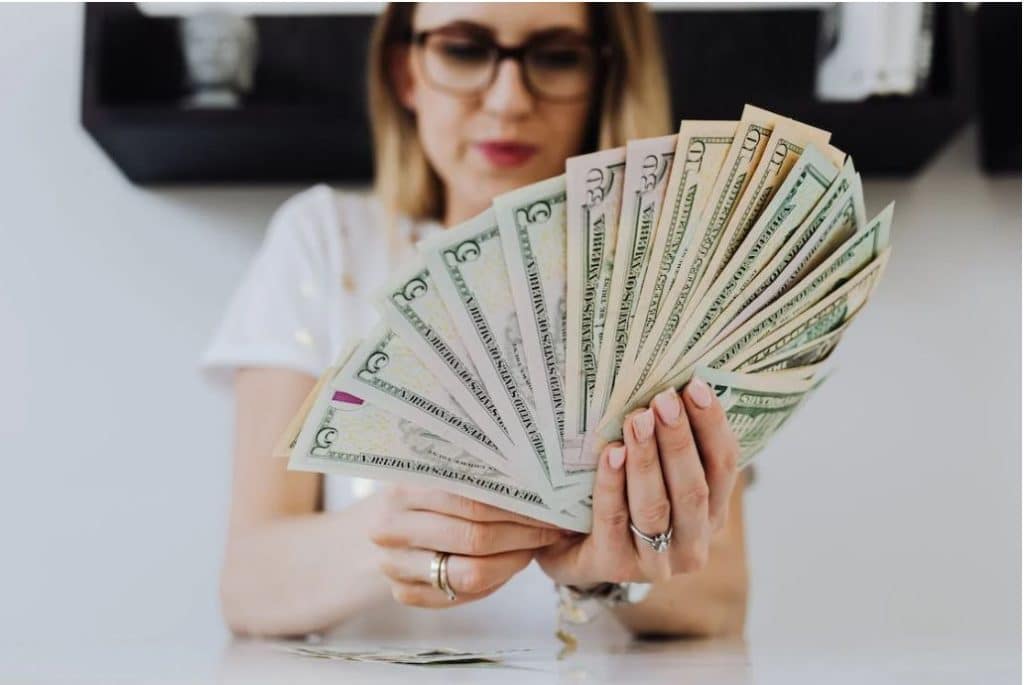 Working with Pillar Wealth Management
You might have gained some clarity on what makes a right wealth manager firm and how you can determine if it is the right fit for you. When searching for a wealth management firm near me, you should consider Pillar Wealth Management. We are a private wealth management firm that caters to high net worth and ultra-high net worth clients worth 5 million to 500 million in liquid investable assets.
Our wealth managers can help you transition from where you are right now to a financially secure future. They can maximize your portfolio performance, safeguard your assets, bring down your taxes, and help you transfer your wealth. Get in touch with our team by scheduling a meeting.
Related Post
Private Banking Services – Do you have liquid assets worth more than $10 million? What do you do to manage your…
Independent Financial Advisor – Wealthy individuals face all kinds of challenges when managing their finances…
How To Do A Will – Passing on your wealth to your children or beneficiaries can be a complicated process…
Online Investment Companies – When you are a high-net-worth individual with $5 million to $500 million in liquid assets…