Fidelity Vs Vanguard: Which Company is Better? PillarWM
Vanguard and Fidelity are two of the biggest investment companies in the world. In June 2020, Fidelity had 32 million investors and total customer assets worth $8.3 trillion, whereas Vanguard had over 30 million investors and global assets under management worth $6.2 trillion. Both have vast financial offerings, from financial planning services to personal financial advisors and DIY brokerage accounts.
Continue reading to learn about working with Fidelity vs Vanguard. If you wish to learn about investment tactics for portfolios with $5 million to $500 million in liquid investment assets you can request a free copy of our latest book 7 Secrets to High Net Worth Investment Management, Estate, Tax and Financial Planning for Families With Liquid Investable Portfolios Between $5 Million and $500 Million.
However, in the debate on Fidelity vs Vanguard, we need to assess the pros and cons of both, in relation to their online experience, features, and fees.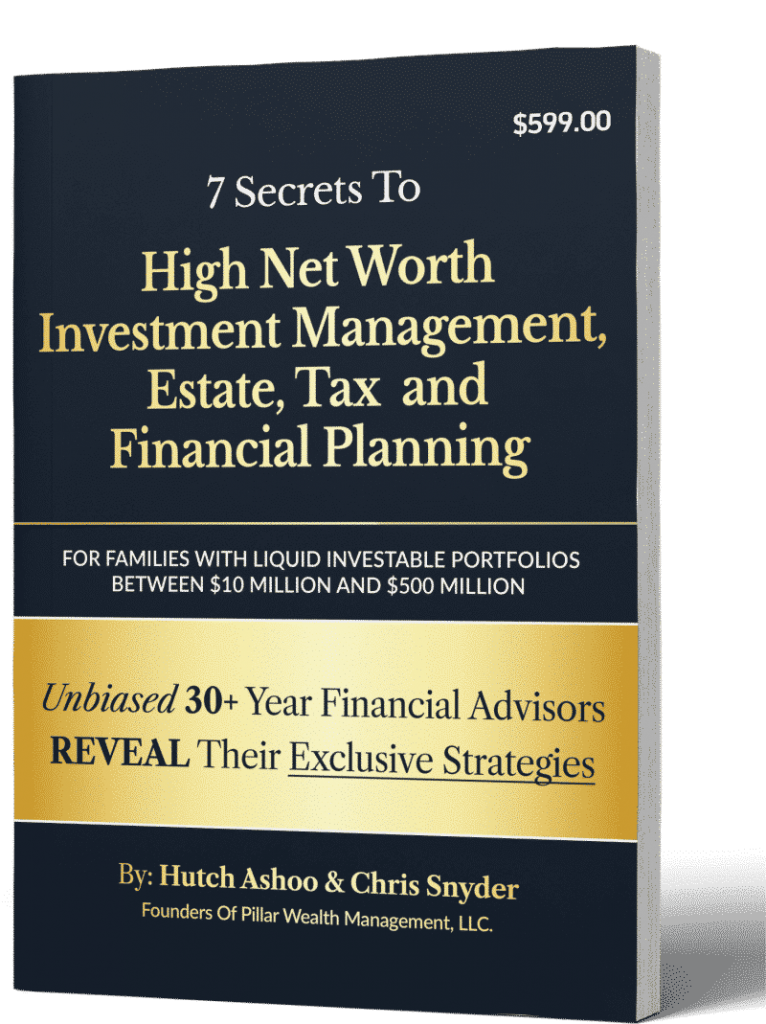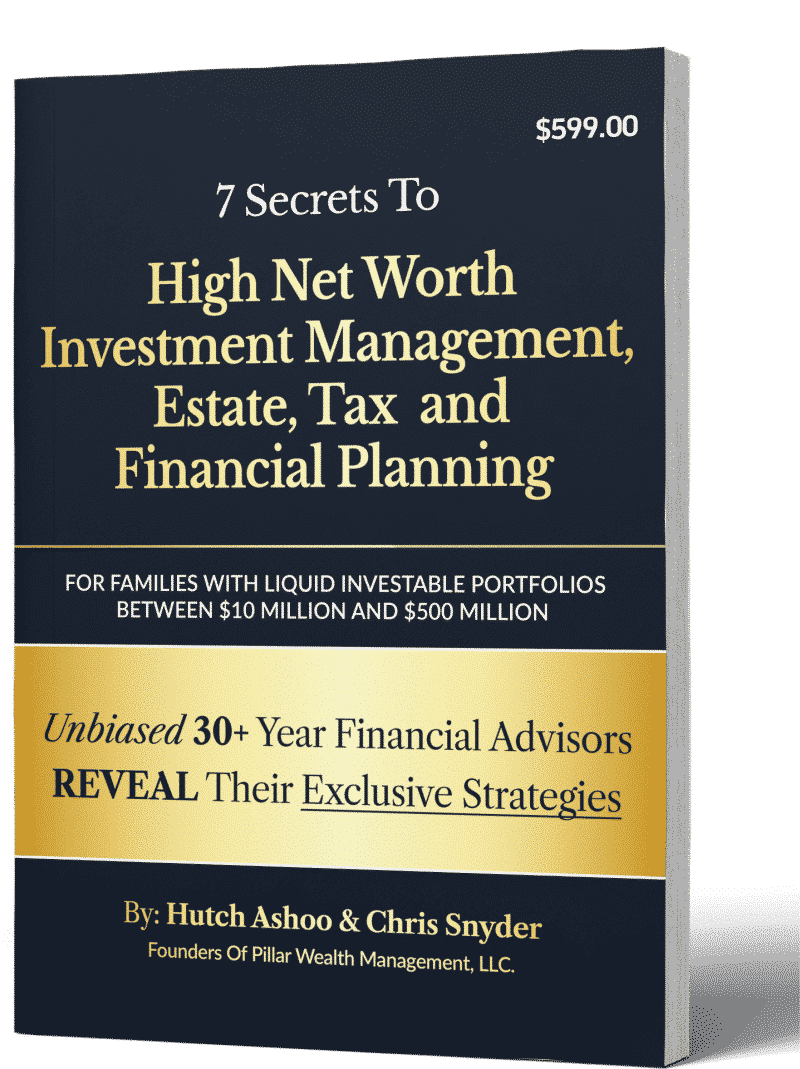 STRATEGIES FOR FAMILIES WORTH $5 MILLION TO $500 MILLION
7 Secrets To High Net Worth Investment Management, Estate, Tax and Financial Planning
The insights you'll discover from our published book will help you integrate a variety of wealth management tools with financial planning, providing guidance for your future security alongside complex financial strategies, so your human and financial capital will both flourish.
Clients frequently share with us how the knowledge gained from this book helped provide them tremendous clarity, shattering industry-pitched ideologies, while offering insight and direction in making such important financial decisions.
BUT what if you can have both? Read on and learn more about Fidelity vs Vanguard.…
When it comes to investment management and wealth management firms, Pillar Wealth Management provides investment advisory and wealth management services to wealthy Fidelity as well as Vanguard clients who have $5 million to $500 million in liquid wealth. So, it's not a matter of Fidelity vs Vanguard. Our expert financial advisors have aided many high net worth and ultra-high net worth individuals and families for more than thirty years. Hence, we are fully equipped to comprehend your unique needs. If you wish to know more about our services, schedule a meeting with us now!
Pillar Wealth Management utilizes some Vanguard investments for our clients. Plus, at Pillar Wealth Management, we custody our clients' money through Fidelity, which means that for clients that have a Fidelity account, there is not change to the account. The client is fully able to access the money in the account, and all their credit and debit cards remain as is. All of the client's cost-based data and any other details regarding their financial transactions are maintained. So, it's not really about Fidelity vs Vanguard. What changes is that Pillar Wealth Management is allowed to access the client's portfolio while remaining within the Fidelity platform.
The client is protected by these provisions. They are also able to prevent ACAT transfers (firm to firm) as well as IRA transfers. Therefore, if you would like to talk to a wealth manager who has accumulated over 30 years of experience working with ultra-high net worth clients and will develop a unique personalized financial plan for you, do not hesitate to contact our founders, Hutch Ashoo and Chris Snyder.
Is Fidelity more expensive than Vanguard?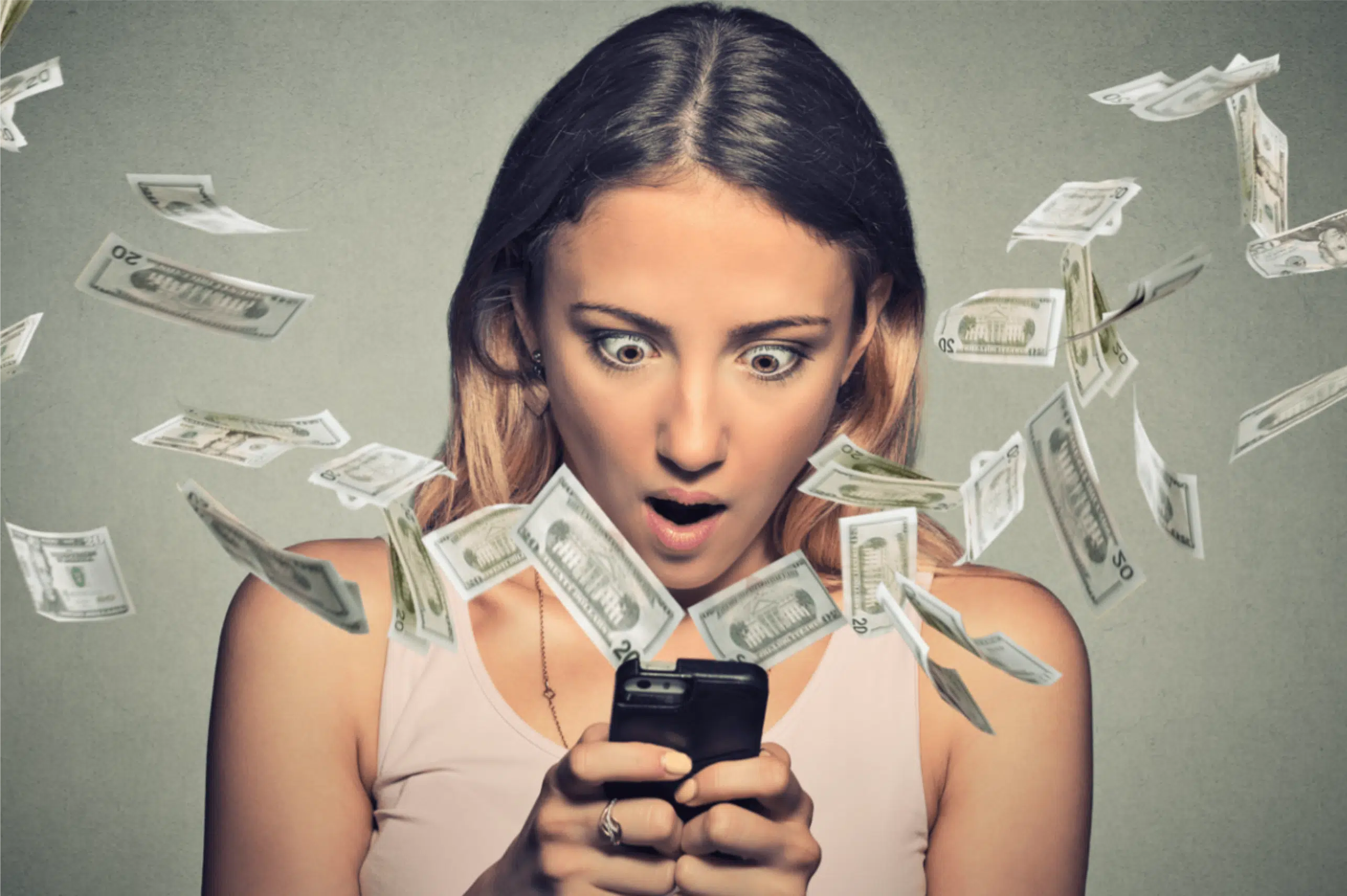 Vanguard charges more for a contract option ($1 versus $0.65); on the other hand, with Fidelity, you will pay more for a broker-assisted stock trade ($32.95 versus $25).
Can I have both Vanguard and Fidelity?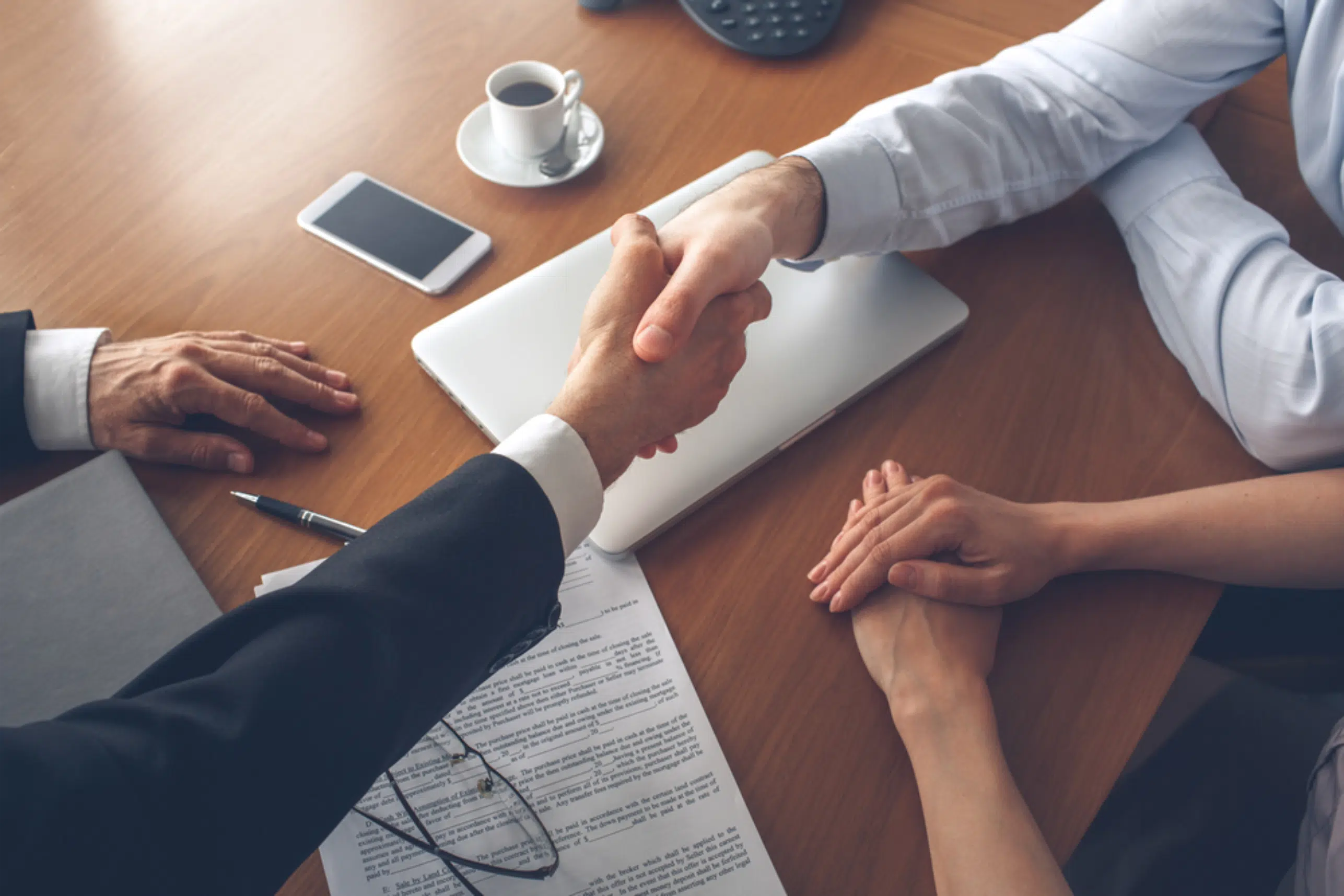 You can open an account with as many firms as you like, including Vanguard and Fidelity. Perhaps, one provides better services to meet some of your needs, and another is better in other areas.
Is Vanguard better than Fidelity?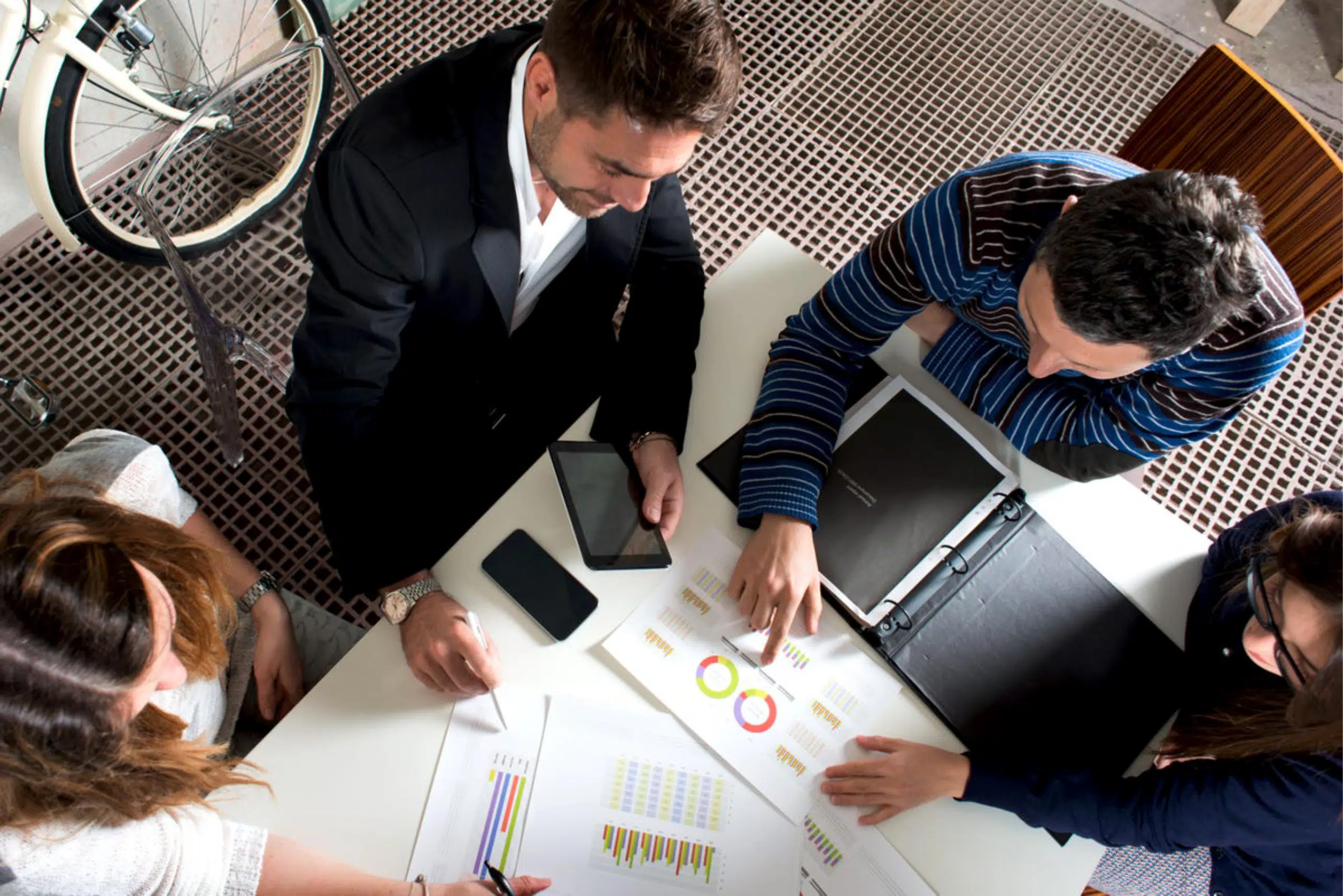 Fidelity offers a more customizable experience, with a broad range of online tools. Vanguard takes a more traditional approach, more suited to long-term (buy-and-hold) and retirement investors.
Why do people prefer Vanguard over Fidelity?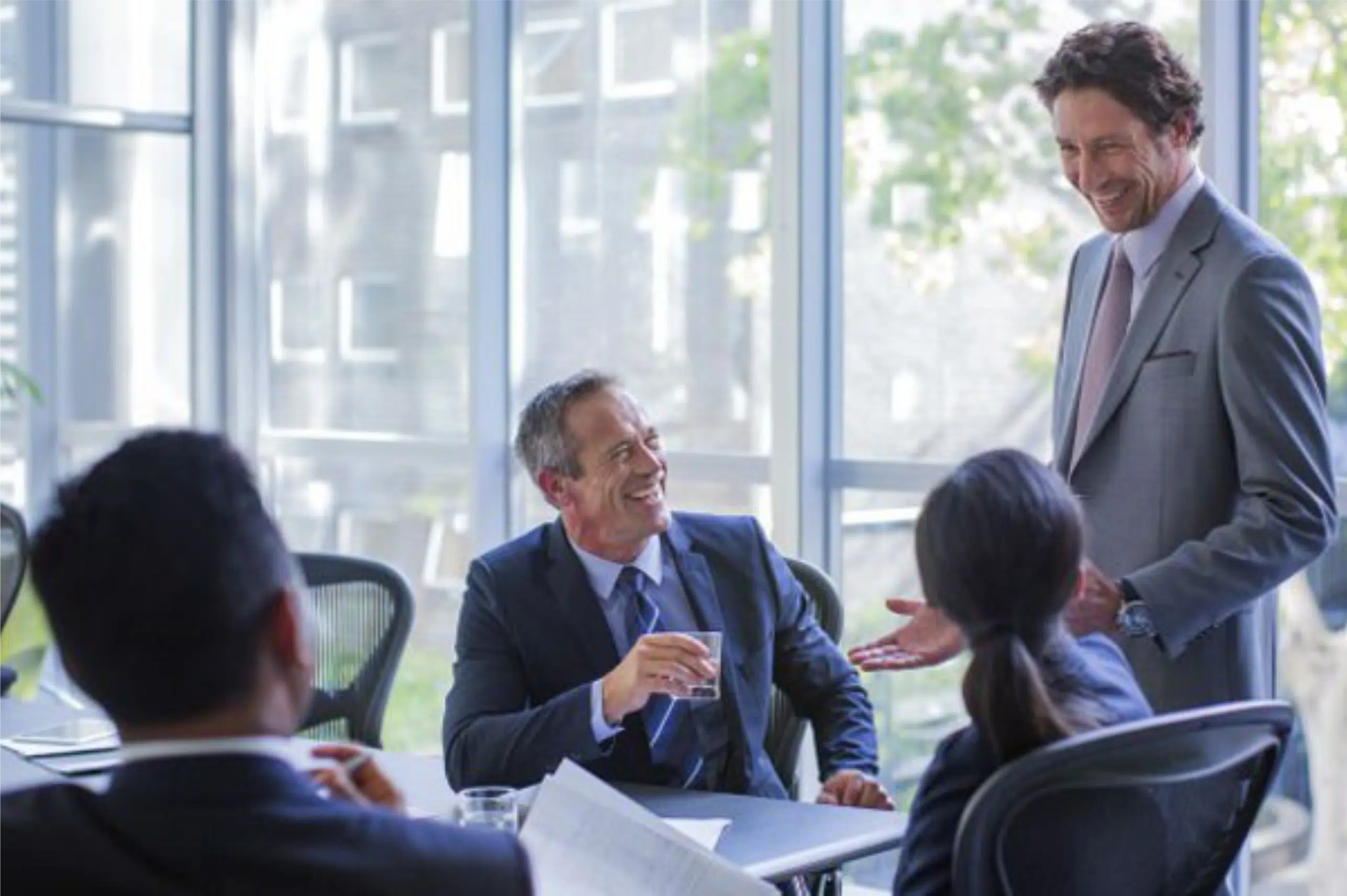 Vanguard takes a more traditional approach, more suited to long-term (buy-and-hold) and retirement investors. It has some of the lowest-cost funds in the industry.
Fidelity Vs Vanguard – 4 Key Points Breakdown
There are perhaps few companies in the brokerage industry that are bigger than Fidelity or Vanguard. They consistently boast some of the biggest client bases in the US, and for good reason. Both brokerage houses have platforms and a range of investing tools that make it much simpler to manage your financial plans and investments.
For instance, Vanguard has a long history of an extensive range of exchange-traded funds and in-house index funds. If you want to invest in funds, and looking at Fidelity vs Vanguard, opting directly for Vanguard can substantially reduce your costs. This is due to the fact that Vanguard can afford to provide reduced expense ratios as compared to other brokerage houses that let you invest in third-party funds.
Even though Vanguard is excellent with funds, it lags behind in the bond and stock markets. The brokerage is not as powerful when it comes to individual stock investing, neither does it make new issue bonds available. On the other hand, Fidelity lets clients invest in almost anything they like, including bonds, stocks, individual stocks, mutual funds, options, ETFs, and more. Thus, the question that naturally arises is – regarding opting for Fidelity vs Vanguard, is Vanguard or Fidelity better? Well, here is a complete breakdown of the two brokerage houses.
1. Fees
Fees are essential to keep in mind when choosing a brokerage firm to open an account with. You need to ensure that the fee is reasonable and within your budget as a high fee structure can negatively impact your investment portfolio. If you're looking at Fidelity vs Vanguard, consider their fees closely.
2. Portfolio Analysis
Vanguard and Fidelity both offer access to real-time purchasing power and margin information, realized and unrealized gains, and internal rate of return. In terms of choosing Fidelity vs Vanguard, both provide tax reports, and you can merge holdings from outside your account to get a complete financial picture.
A missing thing is that none of the brokers allows you to determine the tax effect of future trades. Both brokers state that there are some upcoming updates for portfolio analysis that will give clients a better picture of their portfolio returns.
3. Features and Services
Looking at Fidelity vs Vanguard, both have an extensive range of low-cost ETFs and mutual funds. If you are just considering the options provided by each firm, Fidelity has a higher number of available options. Vanguard has around 1,800 commission-free ETFs and 2,800 no-transaction-fee mutual funds, whereas Fidelity provides more than 3,700 no-transaction-fee mutual funds.
Nevertheless, considering Fidelity vs Vanguard when it comes to index funds, Vanguard provides the lowest ratio of any fund company on the market. As Vanguard is primarily owned by its funds, which are then owned by the investors who keep the funds, expenses are lowered. Since several brokerage houses are aiming to compete with Vanguard's low-cost funds. Thus, you might be able to find other companies offering reduced expense ratios. As a matter of fact, depending on the funds you wish to invest in, Fidelity might have funds with lower expense ratios.
4. Customer Service
Fidelity has an online chat feature for specific hours, round the clock phone line, and a secure email portal. You can avail yourself of the Virtual Assistant, a chatbot designed to help you get answers to your queries.
At Vanguard, phone support (brokers and customer service) is available Monday to Friday 8 AM to 8 PM (EST). Live chat isn't supported but you can send a secure message through the website. Vanguard also has a Twitter presence and responds to question within 60 minutes.

Fidelity Vs Vanguard: Can I Have Both?
Absolutely! You can have as many accounts as you can easily track. As long as every account is above whatever the brokerage says is the minimum account balance to keep an account with them. Moreover, you also need to ensure that you are making the minimum required contribution to each account.
Transferring between IRA accounts should be a rare event, saved for the times you wish to close an IRA and transfer the contents completely to another IRA. It is simple, but you will have an additional IRS form for that specific year's income tax filing indicating that you made a transfer between IRA accounts.
Should I Move from Vanguard to Fidelity?
Many people who have a Vanguard account, when they consider Fidelity vs Vanguard, often think, "Should I move from Vanguard to Fidelity?" Similarly, those who have a Fidelity account wonder, "should a move from Fidelity to Vanguard?"
Well, here is a complete guide on who should choose Vanguard and who should choose Fidelity.
Who Should Choose Vanguard?
Vanguard is the ideal brokerage account for people who wish to make regular investments and don't want to think about it too much. Additionally, Vanguard is a particularly good option if you need low-cost ETFs and other funds. It also makes sense as a place for people who wish to open an IRA and doesn't want to invest too much time in managing it.
At a fundamental level, Vanguard is perfect for investors who want straightforward and simple brokerage accounts. Vanguard's tools and accounts are fairly simple to use, and its website has ample educational resources. These factors make it perfect for beginners.
Who Should Choose Fidelity?
Most individuals will be satisfied with Fidelity. However, it is particularly suitable for people with sufficient investing experience. Its platform and complex investment tools can be overwhelming for a beginner. Apart from that, if you wish to trade frequently, Fidelity is surely one of the best options you have. If you find all of this appealing, you perhaps won't be able to get a better selection of advanced tools at a reputed brokerage firm. There might be certain platforms in the market that surpass it in terms of charts and other services. Nevertheless, several of these competitors have much smaller pools of possible investments and reduced overall dependability than Fidelity.
So, in the debate about Fidelity vs Vanguard, consider the points outlined above.
Why Should You Use a Financial Services Company?
It's not just about Fidelity vs Vanguard, but whether you should hire any financial services company, and which one. Many high net worth and ultra-high net worth individuals and families are not fully aware of the benefits of working with a financial services company. They think that working with these companies isn't beneficial because everything they need to make an intelligent investment decision is present online.
If you are also stuck in the same problem, you should ask yourself if you have a holistic comprehension of the numerous financial tools. If you think that you have a comprehensive understanding, you may not need to work with a financial services company. Nevertheless, even if you said yes, you might still be in danger of making illogical or fear-driven mistakes while managing your finances. As a matter of fact, here is a list of situations when you should use a well-reputed and experienced financial services firm.
1. You Don't Know how to Allocate Your Assets
Asset allocation is an investment technique to create the appropriate balance between portfolio returns and risks. This is one of the most important services provided by the biggest financial services companies to improve their clients' portfolio returns. Again, it's not just about Fidelity vs Vanguard.
Financial services companies that have detailed insights into high-value assets and understand the objectives of affluent investors can enhance your portfolio to achieve the highest possible returns. Asset allocation helps you stay on track with your financial goals and also protects your assets from market risks and volatility. In our book, The Art of Protecting Ultra-High Net Worth Portfolios and Estates – Strategies for Families Worth $25 Million To $500 Million, we shed more light on why asset allocation is important.
2. You Wish to Minimize Your Risks
Another reason why you should work with a financial services firm is because of the risk management services they offer. And keep in mind that it's not just about Fidelity vs Vanguard. The professionals at such a company can help you determine if your wealth is properly diversified and allocated to safeguard your wealth from market uncertainty. Go through our handy guide to see why taking a high degree of risk can be detrimental to your investment portfolio.
Additionally, they can also help you get the best insurance policy to ensure you and your loved ones stay financially stable if something unexpected happened to your physical or mental health. If you want to know more about how you can safeguard your wealth from taxes and risks, request a free copy of our recent book, 7 Secrets to High Net Worth Investment Management, Estate, Tax and Financial Planning For Families With Liquid Investable Portfolios Between $5 Million and $500 Million.
3. Reduce the Taxes You Pay
Taxes are one of the biggest expenses you will have to bear as an affluent family or individual. This is because every investment or financial activity you perform, whether it is transferring your property or shifting investments, results in some tax burden. As a result, these taxes can add up to a huge amount of dollars each year.
Even though you cannot avoid taxes completely, financial services can help you manage them. And as we've discussed here, it's not just about Fidelity vs Vanguard. Regardless of the debate about Fidelity vs Vanguard, Pillar Wealth Management advisors will carefully analyze your financial situation to understand the tax consequences of every financial transaction and take the required steps to reduce it. For instance, we might advise you to move to a tax-free state or alter your investment plan. Schedule a meeting with us to see how we can lower your tax obligation.
Hire Pillar Wealth Management
We have been offering wealth management and financial services to affluent individuals and families for over thirty years. Given our extensive expertise and experience, we are confident we are one of the best wealth management firms you can choose. Click here to speak to our wealth managers today.
To be 100% transparent, we published this page to help filter through the mass influx of prospects, who come to us through our website and referrals, to gain only a handful of the right types of new clients who wish to engage us.
We enjoy working with high net worth and ultra-high net worth investors and families who want what we call financial serenity – the feeling that comes when you know your finances and the lifestyle you desire have been secured for life, and that you don't have to do any of the work to manage and maintain it because you hired a trusted advisor to take care of everything.
You see, our goal is to only accept 17 new clients this year. Clients who have from $5 million to $500 million in liquid investable assets to entrust us with on a 100% fee basis. No commissions and no products for sale.
Related Posts