Edmond de Rothschild Wealth Management – PillarWM
Investors have the potential to grow their wealth considerably by making the right investment choices. This is why many of them spend so much time studying markets and trends. Many investors also seek assistance from professionals that are well-versed in such practices. They may benefit from using services from Edmond de Rothschild wealth management or Pillar Wealth Management. A wealth manager can offer solutions to help you meet your financial needs and goals. Investors with portfolios valued at $5+ million can learn about some specialized investment strategies by asking for a free copy of our book 7 Secrets To High Net Worth Investment Management, Estate, Tax and Financial Planning For Families With Liquid Investable Portfolios Between $5 Million and $500 Million.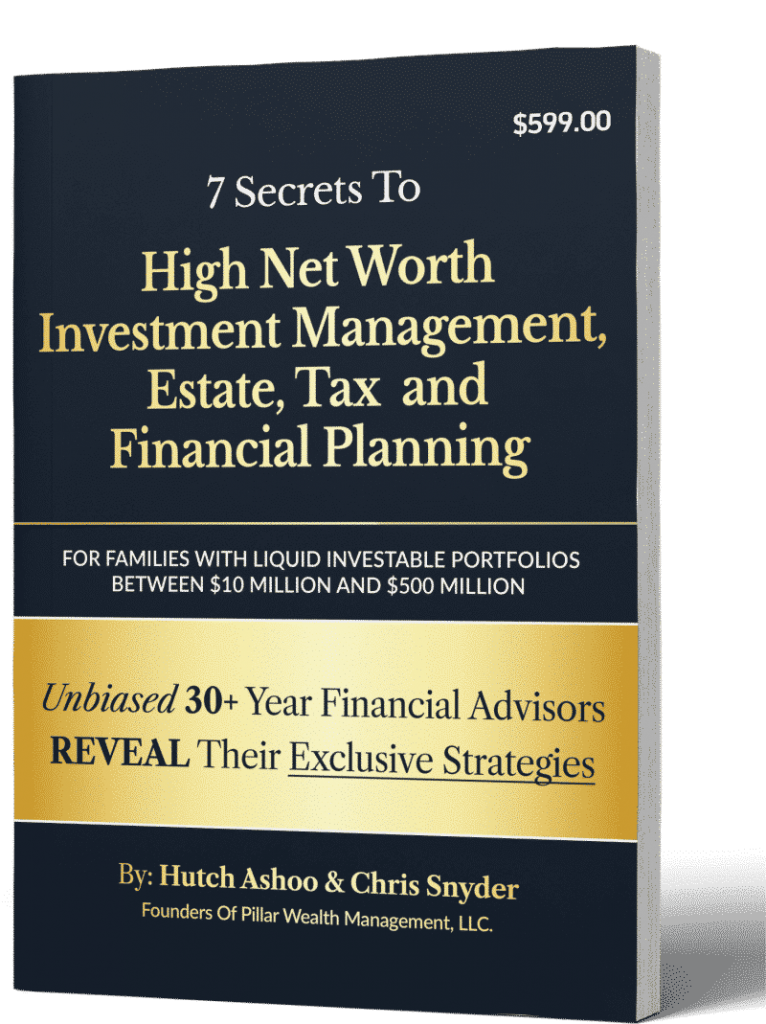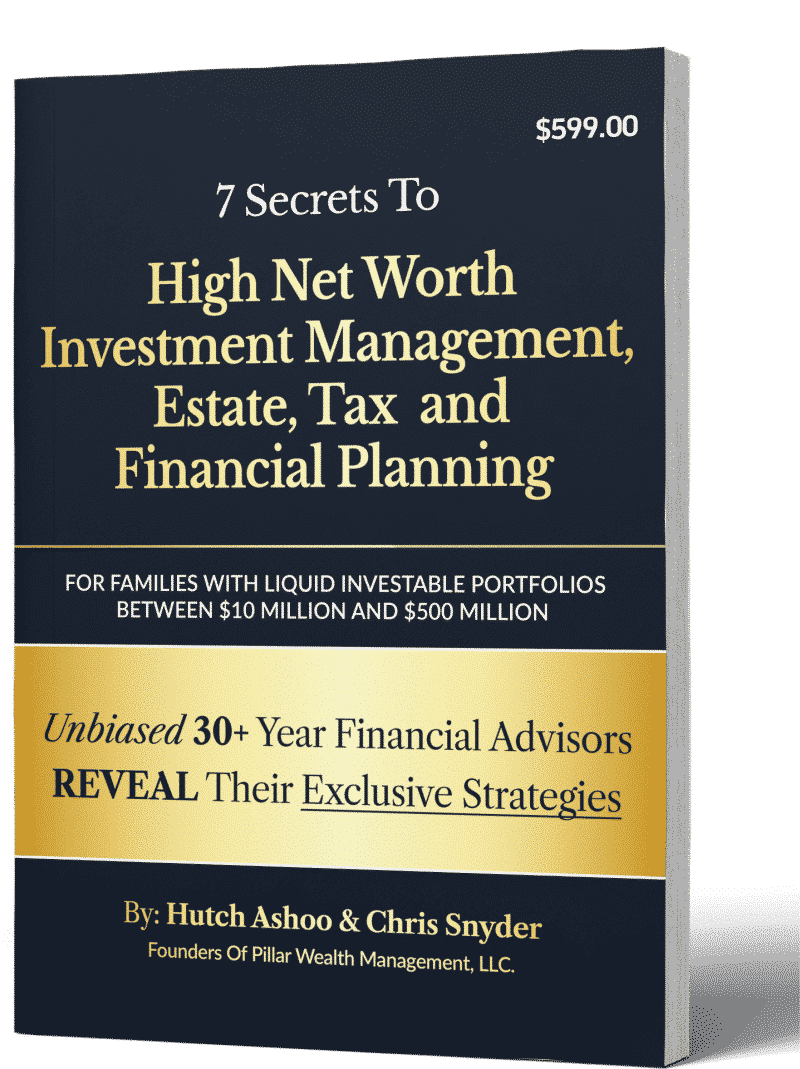 STRATEGIES FOR FAMILIES WORTH $5 MILLION TO $500 MILLION
7 Secrets To High Net Worth Investment Management, Estate, Tax and Financial Planning

The insights you'll discover from our published book will help you integrate a variety of wealth management tools with financial planning, providing guidance for your future security alongside complex financial strategies, so your human and financial capital will both flourish.
Clients frequently share with us how the knowledge gained from this book helped provide them tremendous clarity, shattering industry-pitched ideologies, while offering insight and direction in making such important financial decisions.
What is Edmond de Rothschild?
Edmond de Rothschild is an investment house that offers financial services to investors. The group uses specialized, independent, and family-based investment strategies that offer good long-term performance and make an impact. Please talk with any one of our wealth managers to learn about our services at Pillar Wealth Management.
Edmond de Rothschild uses an active approach to investment that helps investors grow their wealth. Their experts weigh the risks of their strategies to ensure their decision-making is sound with regard to the current social, economic, and technological climate.
Edmond de Rothschild Wealth Management Services
Edmond de Rothschild offers numerous wealth management services for investors. These services are geared towards growing and protecting wealth.
These services include:
• Private Banking
• Asset Management
• Private Equity
• Corporate Finance
• Real Estate
• Institutional Fund Services
Private Banking
Private banking is a catch-all term for a number of asset-related services. The experts at Edmond de Rothschild can help transform and structure your assets to fit your needs.
They can recommend asset allocation strategies that may potentially improve your portfolio performance. You can learn about our own strategies for improving portfolio performance by reading our guide.
The group also offers external asset managers and can help you with diversifying your portfolio in different ways.
Asset Management
Any investor that has been managing their own portfolio understands the challenges of asset management. The constant research and asset performance monitoring can be both time-consuming and tiring. The experts at Edmond de Rothschild can help you with managing your assets using their asset management services.
Their leading international investment managers utilize quantitative innovation to deliver results for their clients. They make concrete investment choices based on analyses of the real economy.
Private Equity
Investors that wish to invest in non-public equities can benefit from Edmond de Rothschild's private equity services. The group uses unique strategies that aim to achieve sustainable positive economic, environmental, and social impacts.
They combine financial and industrial expertise to help develop strategies that offer value and innovation. They strive to align the interests of the investors, their investment teams, and the group in their funds.
Corporate Finance
Running a corporation is a complex task that many people require assistance with. Edmond de Rothschild offers corporate finance services to help with such requirements. The group's independence helps them align their own interests with their clients'.
They can design financial solutions in response to different client requirements. This is to help them meet their short-term and long-term objectives in the best manner possible.
Real Estate
Many investors invest in real estate for its potential to offer high returns along with stability. Edmond de Rothchild's experts can identify different opportunities that generate value for clients in the real estate world. They offer these services while taking the societal, demographic, and environmental impact of such investments into account. You can learn about Pillar Wealth Management's approach to real estate management by speaking with one of our wealth managers.
Institutional &Fund Services
The group offers numerous institutional fund services for clients. These include:
• Management company
• Fund design and creation
• Custodian bank
• Central administration
• Domiciliation agent
As you can see, Edmond de Rothschild offers a variety of services related to private equity, real estate, and corporate finance. These services can be beneficial for any investor that wishes to make better wealth management decisions.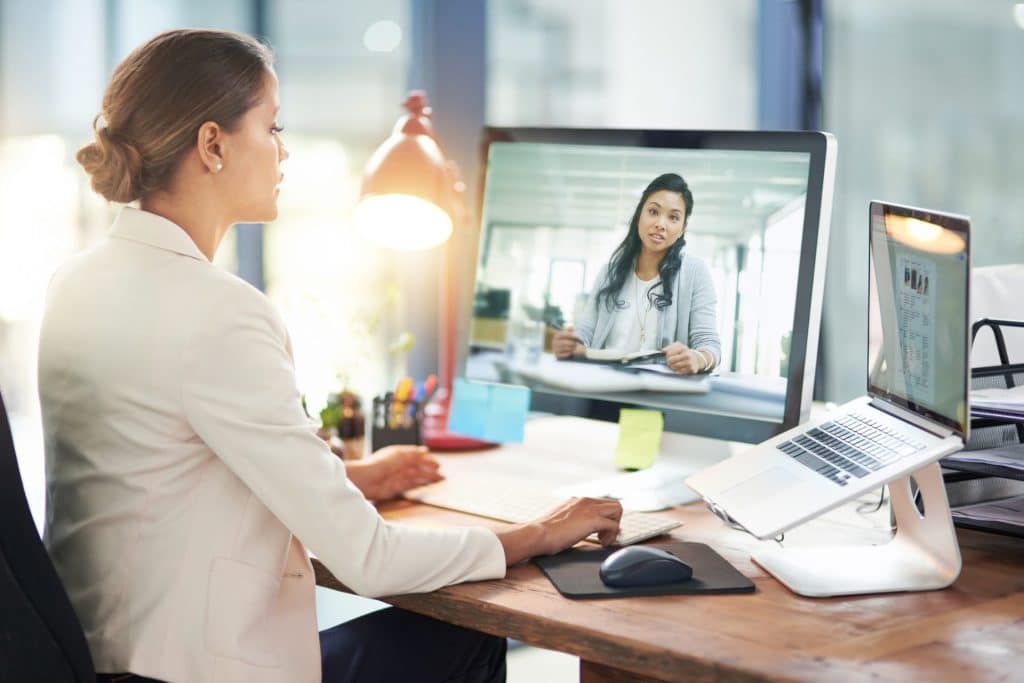 Who is Pillar Wealth Management?
Pillar Wealth Management is another standout name in the wealth management world. Our team of wealth managers has over six decades of industry experience and strives to assist clients with building and protecting their wealth in numerous ways. Please talk with our wealth management professionals to learn more about us.
We offer many wealth management services, including:
• Portfolio Analysis
• Asset Management
• Retirement Planning
• Estate Planning
• Tax Planning
Portfolio Analysis
Portfolio analysis services are valuable for any investor that wishes to expand their portfolio safely while also identifying any risks. You can learn about some of our portfolio growth strategies by reading our special guide.
Our wealth managers take the time to study your portfolio carefully. They look at the types of assets contained within and identify any inefficiencies present. They can then recommend strategies to help you improve your portfolio performance.
Portfolio analysis can also help you identify the risks in your portfolio. Such risks can put your wealth in danger, so it is crucial to identify them as soon as possible.
Asset Management
Our wealth managers understand the time commitment and challenges associated with managing your assets. This is why they aim to relieve this burden by taking care of these duties for you. We can help carry out trading activities that are in line with your unique needs. We also provide periodic updates on your portfolio performance.
Asset management services are ideal for any investor that wishes to focus ahead on new wealth-building strategies. Many of our valued clients also turn to us for assistance when they would like qualified professionals in charge of their assets.
Retirement Planning
Anyone who views retirement as the finishing line of their career should opt for retirement planning services. Our experts can sit down to discuss your expectations for your eventual retirement. You may be interested in traveling the globe and seeing new sights. Alternatively, you may wish to continue growing your wealth through passive earnings. Our wealth managers can guide you on how you can turn your dream into a reality in either case.
We can help create a robust retirement plan that assesses your retirement expenses and retirement income. Our wealth managers may also recommend different retirement plans or budgeting methods to help you achieve enough savings for a comfortable retirement.
Estate Planning
All investors would like to retain control of their wealth for as long as possible. Then, a comprehensive estate plan can outline how your wealth should be handled following your passing.
We can help you create a robust will that addresses each of your wealth distribution concerns. We can also offer to assist you with setting up a trust to keep your wealth safe until the right time. You can learn more about our estate planning approach by requesting a free copy of our book 7 Secrets To High Net Worth Investment Management, Estate, Tax and Financial Planning For Families With Liquid Investable Portfolios Between $5 Million and $500 Million.
Tax Planning
You may already be familiar with the often-complicated task of doing your taxes. You can make this process far easier by hiring our wealth managers to help you. However, tax planning services go far beyond this.
Our wealth management experts can study your portfolio and identify different ways you may be able to save on taxes, whether that is investing in a certain type of asset or changing your state residency. We can offer tax planning solutions to help reduce the amount of taxes you legally owe.
Are Wealth Management Services Worth It?
Those who are unfamiliar with wealth management services may be unsure about hiring wealth managers. This is understandable as there is no point in paying for services until you understand their benefits.
The good news is that wealth managers charge a straightforward fee for their services. At Pillar Wealth Management, we charge our clients a fixed annual fee. This is based on a small percentage of your assets' value.
So, are wealth management services actually worth it? The services offered by PillarWM can help investors in a variety of areas. This includes:
Receiving Guidance from a Professional
You may have spent many years studying different investment markets and strategies. However, there is always a chance to learn more. You don't need to spend more time studying these topics when you hire a wealth manager.
They can guide you using their own expertise. They gain much of the knowledge they possess through experience, and this often makes them more knowledgeable than the average investor. You can also test out a wealth manager's knowledge by asking them some of the questions we discuss in our special guide to choosing a financial advisor.
Rethinking Your Goals
It is crucial to set goals if you wish to build and protect your wealth. However, investors often focus on different ways to achieve their goals rather than assessing the goal itself.
A wealth manager can help you rethink your goals and whether they are attainable. Conversely, they may believe you are capable of achieving much more and ask you to think bigger. This means you can unlock your true potential with the help of a wealth manager. Moreover, if you have assets valued at $25 to $500 million, you could greatly benefit from reading our book entitled The Art of Protecting Ultra-High Net Worth Portfolios and Estates – Strategies For Families Worth $25 Million To $500 Million
Outcompeting Other Investors
The truth is that a significant portion of investors already use services from wealth managers or financial advisors. In fact, many have teams of professionals whose sole purpose is to offer advice before making a financial decision.
If you wish to compete with or outperform such investors, you may need to use wealth management services.
Why Choose Pillar Wealth Management?
As an investor, you can benefit from using services from most wealth management firms around the country. However, many investors seek out our services at Pillar Wealth Management. They reach out to our wealth managers because they know about our six decades of industry experience. This industry experience has helped them hone their skills and offer ever-improving services for clients.
In addition to this, our wealth managers always strive to provide personalized services for each client. We understand that you may have a unique background and needs that generic advice can't help with. We always take the time to understand these needs and tailor our services and advice accordingly.
Our wealth managers are also easy to reach. This means you can reach out to them for assistance on time-critical matters and decisions. Please set up a free introductory session with our wealth managers to get started with our wealth management services.
To be 100% transparent, we published this page to help filter through the mass influx of prospects, who come to us through our website and referrals, to gain only a handful of the right types of new clients who wish to engage us.
We enjoy working with high net worth and ultra-high net worth investors and families who want what we call financial serenity – the feeling that comes when you know your finances and the lifestyle you desire have been secured for life, and that you don't have to do any of the work to manage and maintain it because you hired a trusted advisor to take care of everything.
You see, our goal is to only accept 17 new clients this year. Clients who have from $5 million to $500 million in liquid investable assets to entrust us with on a 100% fee basis. No commissions and no products for sale.
Related Posts
Northern Trust Wealth Management – All investors need assistance with growing and protecting their wealth at some point…
Morgan Stanley Private Wealth Management – For individuals with $5 million to $500 million in liquid assets, wealth management is an absolute must if they want financial security…
Motley Fool Wealth Management – Investors of all backgrounds are constantly striving to build and protect their wealth with each passing minute…
Lazard Asset Management – Experienced investors usually possess large portfolios that contain a wide range of assets…