Wealth Management Columbus: Managing Your Wealth – PillarWM
Effective wealth management strategies are crucial for high net worth and ultra-high net worth individuals. To understand the importance of wealth management, Columbus residents should get in touch with Pillar Wealth Management. You can sign up for a free consultation on our website. We offer a wide variety of private wealth management services for clients with $5 million to $500 million in liquid investable assets. Learn the right questions to ask your financial advisor using our helpful guide for investors with $10 million or more.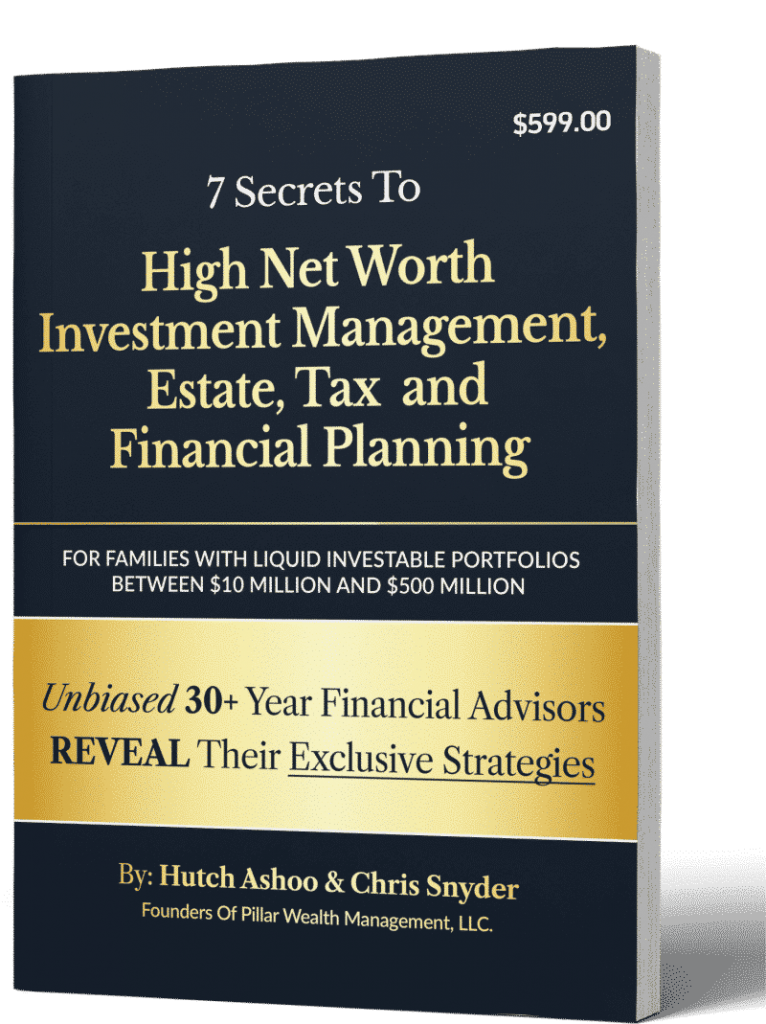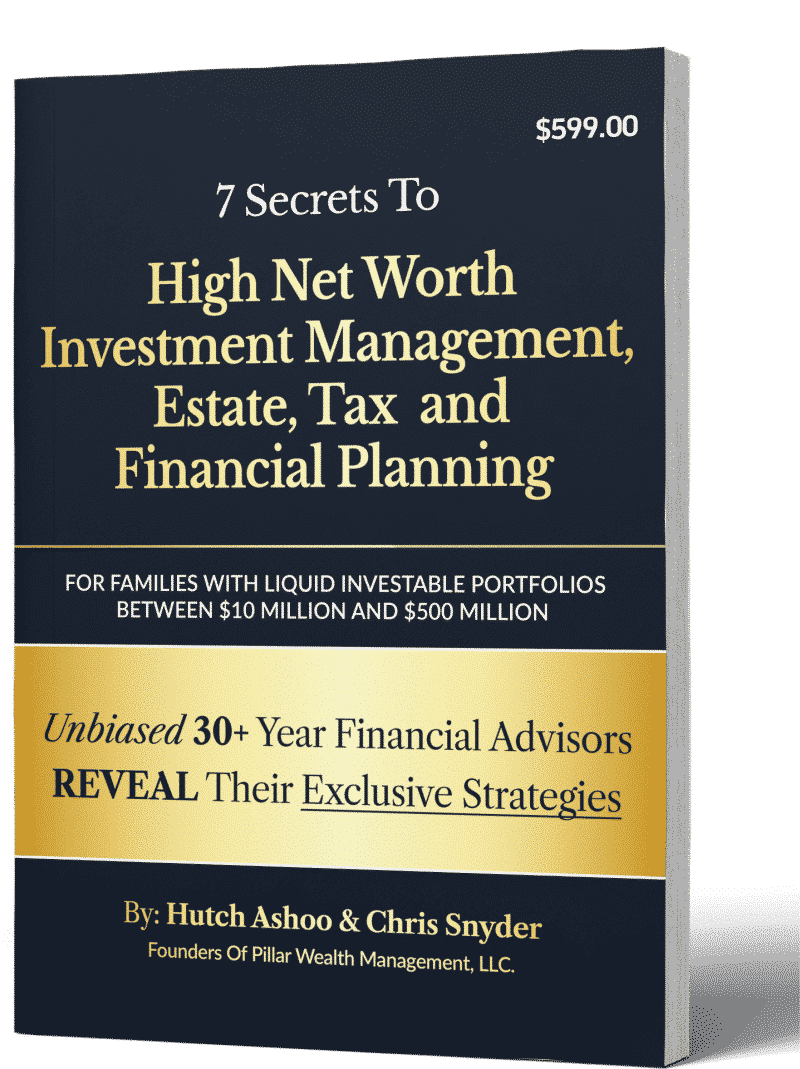 STRATEGIES FOR FAMILIES WORTH $5 MILLION TO $500 MILLION
7 Secrets To High Net Worth Investment Management, Estate, Tax and Financial Planning

The insights you'll discover from our published book will help you integrate a variety of wealth management tools with financial planning, providing guidance for your future security alongside complex financial strategies, so your human and financial capital will both flourish.
Clients frequently share with us how the knowledge gained from this book helped provide them tremendous clarity, shattering industry-pitched ideologies, while offering insight and direction in making such important financial decisions.
Why do I Need Private Wealth Management?
Private wealth management is essential for high net worth and ultra-high net worth investors for a variety of reasons. If you fall in this category, you may be exposed to several risks that could jeopardize the safety of your assets. Owners of high-value assets face numerous challenges that should not be tackled without the help of experienced professionals. Some of the ways that private wealth management Columbus can help include:
Protection during Unexpected Market Events
If your portfolio consists of assets across various markets, your wealth may be at the mercy of unpredictable trends in each market. The Coronavirus pandemic and the 2008 Financial Crisis have demonstrated just how fragile some markets can be.
It's impossible to avoid these unpredictable occurrences, but you can weather through them with the help of our experienced wealth managers. We have assisted numerous clients in keeping their wealth secure during troubling times by crafting plans to meet their immediate and future needs.
Helping You Achieve a Worry Free Retirement
Being a high net worth or an ultra-high net worth individual, you may believe that you won't experience wealth problems after retirement. However, without an active source of income, you may have to rely on the passive income from earnings on your assets.
Many investors enter retirement without a proper plan in place, and this makes them vulnerable to unexpected outcomes that can impact their post-retirement lifestyle. If you want to continue enjoying your current lifestyle during retirement, you can get in touch with our experts for assistance with creating a secure retirement plan.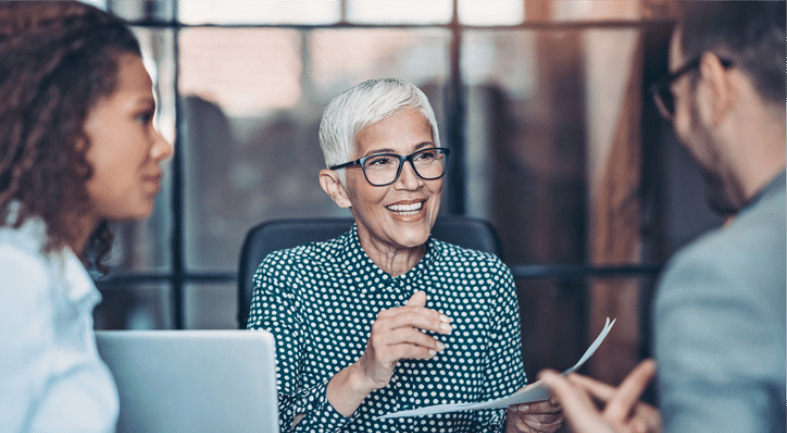 Receiving a Second Opinion from Professionals
Managing your wealth the right way requires plenty of time and effort. However, time is one of the most valuable assets for high net worth and ultra-high net worth individuals that are focused on looking ahead. You shouldn't spend more time worrying about your portfolio than you absolutely need to.
We discuss many of the challenges related to managing ultra-high net worth estates in our book The Art of Protecting Ultra-High Net Worth Portfolios and Estates – Strategies For Families Worth $25 Million To $500 Million.
You can trust our experts to keep a close eye on your assets and alert you about any risks they may be exposed to. Getting a second opinion from professionals experienced in wealth planning can be useful, even if you do not believe your portfolio is under any threat.
Understanding Your Current Situation
Many high net worth and ultra-high net worth individuals lack a thorough understanding of their finances. This could be due to their limited knowledge regarding these financial matters or simply because they do not have the time to review all their assets in detail.
Each time you invest in a new asset, you are taking on additional risks. What may have started off as a secure portfolio with good returns could develop into a less stable one with poorer returns over time. Columbus investors should seek out the top wealth management option in their area if they wish to get a better understanding of their current financial situation.
Assisting in Building Your Wealth
One of the main reasons for using a wealth manager is to help grow your wealth. Wealth building is usually an on-going process for high net worth and ultra-high net worth individuals. You have probably spent many years working towards the goal of achieving financial advisor Columbus security, but why stop there?
At Pillar Wealth Management, we can assist you in achieving your long term financial goal of continuously growing your wealth. We do this by studying your existing portfolio and crafting personalized plans that keep your needs and interests in mind. Learn about the different approaches for achieving continuous portfolio growth using our special guide.
Is a Wealth Manager Better Than a Financial Planner?
If you have never sought out wealth management services before, you may be confused regarding the differences between a wealth manager and a financial planner. It is true that high net worth and ultra-high net worth individuals often require financial planning services to preserve their assets and grow their wealth. However, a financial planner plays a limited role in helping you achieve your future goals.
It may surprise you to learn that wealth managers are a type of financial planner. You can learn how to pick the right financial advisor using our guide. The key differences between wealth managers and traditional financial planners include:
Client Net Worth
Financial planners typically deal with clients from many different financial backgrounds. These include small business owners or young college graduates who want to learn how to handle their finances effectively. By contrast, wealth managers cater primarily to high net worth and ultra-high net worth individuals.
The needs of high-value clients can be different from those of individuals with low or medium net worth. At Pillar Wealth Management, our wealth managers understand these needs and actively work towards helping you meet them.
List of Services
The most noticeable difference between a financial planner and a wealth manager is the number of services offered by each. Both financial planners and wealth managers review your portfolio and assess your current financial position. They also help create personalized plans that enable you to achieve your goals.
Wealth managers excel at providing the services that financial managers cannot. This includes actively managing your portfolio, helping you pick tax-efficient investments, and assisting with real estate planning. Read our help guide for improving your portfolio performance to learn more.
All these services are important for high net worth and ultra-high net worth individuals who wish to keep their current wealth secure and possibly even grow it.
Maintaining Contact
Financial planners often take on a large number of clients at once. This can limit how much time they spend focusing on each one. Such an arrangement may not be seen as a problem if their role is limited to creating financial plans and checking back with clients periodically to assess their progress.
Wealth managers typically play a more hands-on role in managing their client's wealth. This includes a wider variety of services and using multiple approaches to wealth management Columbus. For this reason, wealth managers have to maintain regular contact with their clients and assist them in any financial matter.
At Pillar Wealth Management, we take on a limited number of clients. This is to ensure that each of our wealth managers can create a personalized plan for every client. By doing this, our managers are also able to maintain regular contact with them.
How to Find Wealth Management, Columbus?
Finding private wealth management services in Columbus is easy. If you are a high net worth or an ultra-high net worth individual, you should be able to pick from several different wealth management firms. However, picking the right firm that meets your needs is a bit trickier.
If you are wondering "how do I go about finding the best wealth management for me?", you may be tempted to use the services of private wealth firms recommended by friends and family. However, this approach may not always work out if the people recommending them have vastly different wealth management needs from you.
Here are some criteria to use in your search.
1. Experience
One of the first things to look for when choosing a wealth management firm is experience. This may seem like an obvious quality to check. However, many investors fail to understand the importance of choosing an experienced wealth manager.
It can be tempting to use the services of a new wealth management firm, as they may charge a smaller fee. However, by using this option, you may be leaving your finances exposed to many dangers. An inexperienced wealth manager may not be familiar with the sudden shifts in markets and how they should be responded to.
For this reason, you should always go with an established firm that has been around for many years. At Pillar Wealth Management, we have 60+ years of experience serving high net worth and ultra-high net worth clients. We have seen our clients succeed over the years, and have helped them overcome numerous challenges.
2. Track Record
In addition to experience, it is also important to view the wealth management firm's track record. After all, there's no point in using the services of experienced wealth managers if they have a history of letting down their clients.
The internet has made researching wealth management firms much easier than ever before. You can look up reviews for each wealth management firm online through sites such as Better Business Bureau.
The reviews and testimonials from past clients will give you a better understanding of the advantages and drawbacks of using the services of a particular wealth management firm. This research can also help you get a better understanding of the firm's past clientele. If you learn that their clients have a vastly different financial background or net worth from you, they may not be equipped with the skills required to meet your unique needs.
3. List of Services
Wealth managers may offer more services than financial planners. However, there may still be differences in the services provided by individual wealth management firms. You should make sure to look up the list of services each firm provides on its website, or by getting in touch with them.
For example, at Pillar Wealth Management, we offer the following services:
Investment Management
Estate Planning
Tax Management
Retirement Planning
Risk Management
Banking
Accounting
4. Speak With Their Wealth Managers Directly
After narrowing down your list of wealth management firms, you should try speaking with their wealth managers directly. You may be able to get in touch over the phone, via video call, or in-person. High net worth and ultra-high net worth clients in Columbus can sign up for a free consultation with our wealth managers at our website.
After getting in touch with a wealth manager, you should ask them a variety of questions related to their services. This could include asking about the list of services they offer, their approach to investment, and whether or not they have taken on clients similar to you in the past.
This will help you gauge how in-depth their knowledge regarding financial matters is. If they are able to provide confident answers to each of your questions, it's a good sign that they know what they are talking about. Our helpful guide for investors with $10 million or more includes many questions to ask a financial advisor before choosing their services.
Why Choose Pillar Wealth Management?
At Pillar Wealth Management, we take on clients with $5 million to $500 million in liquid investment investable assets. We have 60+ years of experience offering services to high net worth and ultra-high net worth clients.
Our wealth managers can perform an in-depth assessment of your portfolio and create personalized plans to help you meet your short term and long term financial goals. Sign up for a completely free consultation with our wealth managers to learn more.
Related Post