Wealth Management Colorado Springs
Colorado Springs ranks highly among the most desirable places to live. It has some scenic locations within driving distance and those who like outdoor activities find Colorado Springs quite attractive for retirement or a base location. Quite a few high-net-worth or ultra-high-net-worth individuals call Colorado Springs their home. One service that is essential for such individuals is wealth management. There are much wealth management Colorado Springs firms. If you've $ten million or more in investible liquid assets, then we suggest you download this guide for choosing best-financial-advisor.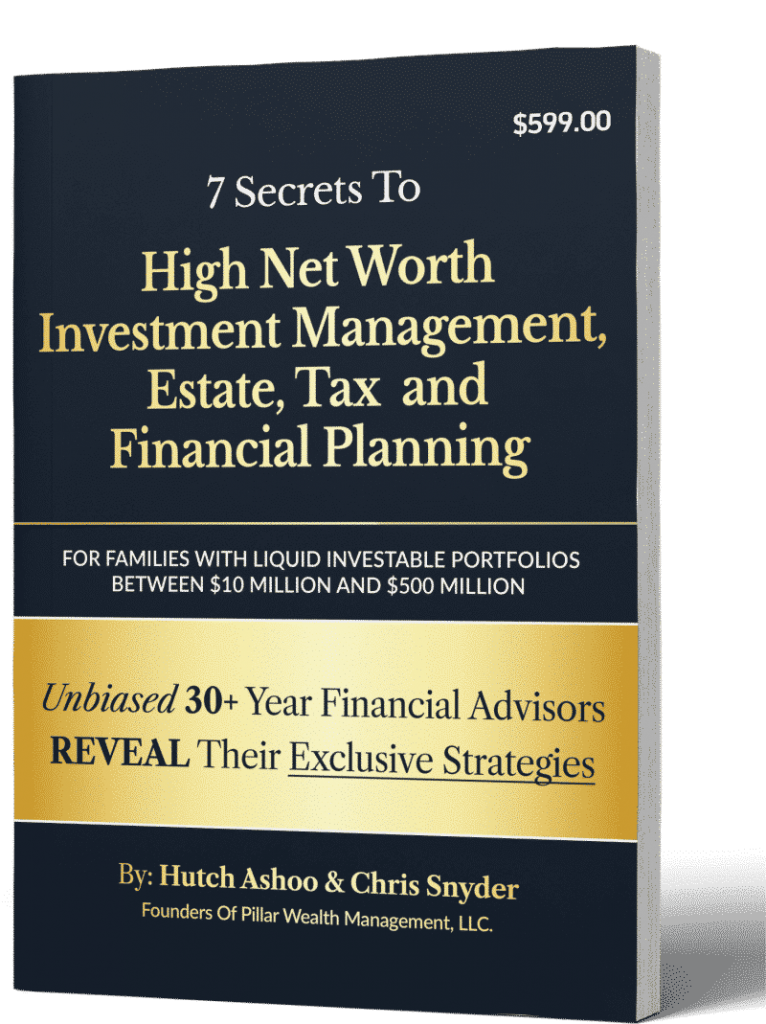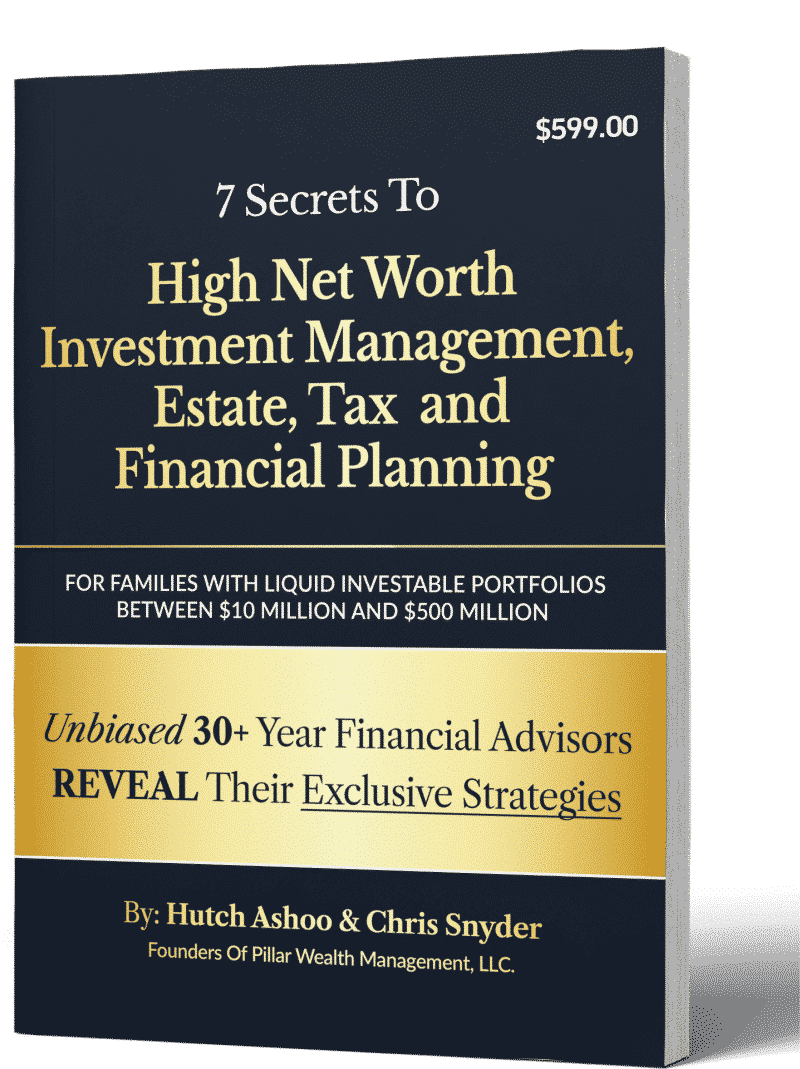 STRATEGIES FOR FAMILIES WORTH $5 MILLION TO $500 MILLION
7 Secrets To High Net Worth Investment Management, Estate, Tax and Financial Planning

The insights you'll discover from our published book will help you integrate a variety of wealth management tools with financial planning, providing guidance for your future security alongside complex financial strategies, so your human and financial capital will both flourish.
Clients frequently share with us how the knowledge gained from this book helped provide them tremendous clarity, shattering industry-pitched ideologies, while offering insight and direction in making such important financial decisions.
Working with a wealth manager, who is a specific type of financial advisor for affluent individuals, is a significant decision. It requires research and careful evaluation. However, if the decision is made correctly, and if the right kind of wealth manager is found, then the benefits are also substantial. In order to pick the right wealth manager, one needs to first understand a little more about wealth management services Colorado Springs firms offer.
Wealth management for family in Colorado Springs is also a popular topic. After all, there are important issues like succession planning, inheritance tax, and estate planning that fall within the scope of wealth management. Ultimately, every high-net-worth-individual wants to ensure that financial structure, when carefully planned out, should act as a financial security provider for the family. It is about securing a lifestyle and fulfilling all life goals. Money is simply a means of achieving that.Pillar Wealth Management, a niche wealth management firm that works with individuals and families with five million USD to five hundred million USD in liquid assets, works on the principle of financial serenity. Read further to understand its philosophy and how exactly wealth management can play a decisive role in your life.
Wealth management services Colorado Springs
Wealth management is a personalized service. There is no one formula for wealth management. It requires a careful understanding of the client. Therefore, a wealth manager not only has to have good analytical skills, but also good emotional intelligence. The top wealth management services Colorado Springs will spend a considerable amount of time understand the motivations, the goals, and the boundaries of every client. Pillar Wealth Management, for as example, works with clients who have anywhere between $5 million to $500 million in liquid assets. It gets to know every client at a deeper level before it draws out any financial plan.
Once the client's information is analyzed, a wealth management plan is prepared. The topics covered are wide-ranging and include investment decisions, tax planning, retirement planning, family matters, estate planning, risk management, and so on. The good thing about wealth management is that one wealth manager looks after all these aspects that make up a high-net-worth-individuals personal financial life. So, not only do you save time by dealing with only one person, but the decisions are also holistic. Feel free to reach out to Hutch Ashoo to know how PillarWealth Management considers the impact of each action on all of the above-mentioned areas before taking a decision.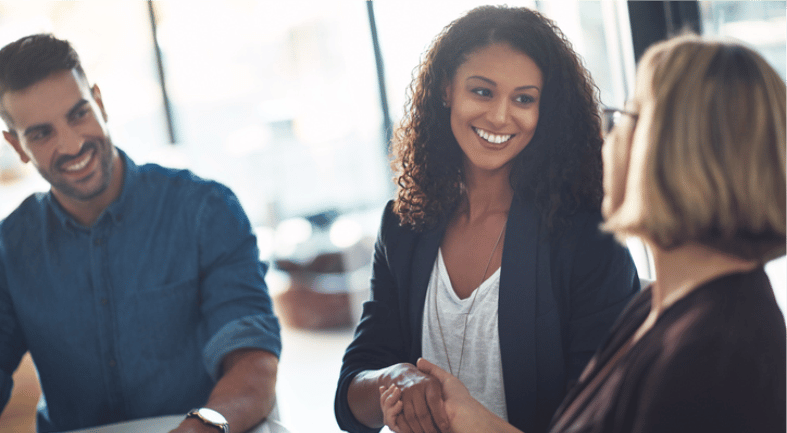 Wealth management is also about constantly updating the financial plan according to the changing situation on the ground. A good wealth management Colorado Springs firm won't prepare a plan and then put it away in a drawer. Rather, he/she will provide regular updates, whether it is quarterly or monthly, to all clients. You can read more about the workings of a wealth manager in this book_called The Ultimate Guide to Choosing the Best_Financial_Advisor: For Investors With Five Million USD to Five Hundred Million USD in Liquid Assets.
Wealth management for families in Colorado Springs
Any plan for wealth management for family in Colorado Springs begins with evaluating the goals for your family. This plan can vary depending on what stage of your life you are currently in. For as example, a young professional who just got married will probably think more about having kids, buying a home, and concentrating on work/business matters. So, the decisions regarding investment, taxes, etc. will all take into account those factors.
Now contrast that situation with the one older who is, perhaps, approaching retirement age. An older high-net-worth-individual probably has things like inheritance, retirement nest egg, debt repayments, and succession planning on his/her mind. A top wealth management Colorado Springs firm will recognize these fundamental circumstantial differences when working with ultra-high-net-worth families.
When conducting wealth management for families, it is important to think long-term about what the goals of the family are. Sometimes, certain decisions may appear like a good fit for the short-term. However, they may end up looking sub-optimal in the long-term. We talk about wealth management for families in this complimentary guide on choosing best_financial_advisors for individuals and families with $5 million to $500 million in investible assets.
Once a wealth management plan is ready and you start making decisions in consultation with the wealth manager, it is important to constantly monitor the progress of that plan. For that, there has to be a periodic review of the entire portfolio. Family financial goals can be significant as-well-as long-duration. Therefore, wealth managers break down the goals into intermediate milestones. Such milestones also make it easy to track the progress and success of the decisions made. Feel free to start a conversation with Pillar Wealth Management, LLC to know how it uses simulation to regularly test portfolios.
Fiduciary and fee-only is a powerful combination
When you look for the best wealth management Colorado Springs firm, one of the desired attributes must surely be an ethical and honest wealth manager who works in your best interests. Luckily, there are a couple of specific things that you can look for in order to feel more confident about the ability of the wealth advisor to deliver on those aspects. Firstly, it helps immensely if the wealth manager is a registered fiduciary. A fiduciary is an investment advisor that is legally obliged to act in the best interests of the client. A fiduciary also has to point out whenever there is a potential conflict-of-interest situation. The fiduciary has to register with the SEC or the local state regulator and has to always act in the best interest of the client in order to maintain that registration.Schedule your free consultation with PillarWM,LLC to know how a fiduciary advisor can benefit you.
It also helps if the wealth manager works on a fee-only model. The wealth management industry has three commonly followed compensation models. The first is a fee-only where no commissions are involved. The advisor gets paid a fee that is determined in advance. The fee can be hourly, milestone-based, or a percentage of assets under management. But, the key is that there are no commissions that incentivize the advisor to "push products" in the hope of making a cut. That can happen in a fee-based model, which is a mix of commissions and fee-only.
The last model is a commissions-only model that is less common but still prevalent. As the name suggests, there are no fees. It is purely a commissions game and there are high chances that the advisor will push high-commission products to you even if you don't really need them.
Financial security provider
As mentioned above, at Pillar Wealth Management, we practice the philosophy of financial serenity. It basically means that we want our clients to be able to sleep peacefully at night and not worry about what the next market crash is going to do to their life goals. We also want them to feel confident that the decisions that we make regarding their money will allow them to reach all of their goals. So, we want the process of wealth management to act as a financial security provider and a means of achieving the life that our clients envision for themselves.
Over our 60+ years of combined experience at Pillar Wealth Management, we have seen cases of high-net-worth individuals coming to us after having lost more than 50% of their portfolios. We once had a couple who had invested a few million dollars in stocks at the height of the dot-com bubble. After sometime, the market crashed and the couple lost more than 70% of their liquid assets as a result. The downtrend impacted their financial security to the point where one of them had to come out of retirement and work for a few years before getting back on track with their financial goals. You can read about how to maximize portfolio performance for investors with five million USD to five hundred million USD in liquid assets in this specially written guide.
Succession planning is also a big component of financial security that can be passed on to future generations. Some common issues facing highnet worth individuals in this regard include inheritance tax, vacation property planning that does not create a conflict among legal heirs on who gets such property, and instilling financial responsibility among the generation that grew up in a privileged setting.
Finding the right wealth manager
Finding the best wealth management Colorado Springs firm can sound like a massive task. However, it really isn't. The easiest first step that you can take is to search for wealth advisors in your area, your city, your zip code, or your district. Whatever works for you can act as a starting point. Once you find some credible firms, check out their website.
Once you shortlist a few options, schedule a one-on-one meeting with each manager and explore if you can establish a working relationship with that person. Trust is essential in wealth management and you need to completely feel comfortable with the person who will be handling your hard-earned wealth. It is why we encourage you to speak with us, even if you've no intention of working with a wealth management firm. Who knows, you might find something new and informative that can help you with your financial planning.
However, remember that before you look for any wealth-management-firms, you first need to know why you want to work with one. As we've discussed in this short guide on five critical shifts for maximize portfolio growth strategies for families with five million USD to five hundred million USD in liquid assets, self-introspection is essential. Know what your financial goals are and what your current financial situation is. You will have to communicate this first up to any wealth advisor who you will work with.
Why working with Pillar Wealth Management may make sense
We've discussed various aspects of high-net-worth wealth management. Now, we would like to share some details about the workings of Pillar Wealth Management. Knowing this information can help you in choosing the right wealth manager. Pillar Wealth Management is a niche wealth management firm that works with a limited number of clients. How limited? We took on only 17 new clients last year. It is not because we could not attract more clients. In fact, we had to turn down clients because our philosophy is depth rather than volume. We know all our clients by the first name, what their goals are, and what their current financial situation is.
Secondly, Pillar Wealth Management believes in providing customized white-glove wealth management services to its clients. It believes that every client is unique and therefore every wealth management plan has to be unique. There is no bucketing of clients into "high risk" or "low risk" categories. We come up with custom solutions for every client. We also regularly monitor all client portfolios, stress-test them with 1,000 scenarios, and provide a customized report to each client. We do not copy-paste quarterly templates and pass it off as an "update".
Lastly, Pillar Wealth Management places a special emphasis on investment costs. Most fund managers focus on returns. However, we think about the net returns that clients will actually receive in hand when everything else gets deducted.
Hutch Ashoo & Christopher Snyder are the experts founders of independent, fee-only, and fiduciary wealth management firm Pillar Wealth Management. If you would like to speak with them or simply ask any questions about custom and trusted wealth management advice is offered to highnet worth individuals with $5 million to $500 million in investible assets, then feel free to start a conversation.
Related Post