Wealth Management Carmel
Carmel-by-the-Sea (hereafter known as Carmel) is a town in California. It has a population of about 5,000 and is located in Monterey County. Carmel has a lot of bars, restaurants, coffee shops, and bars, and provides the residents with a calm and serene feel.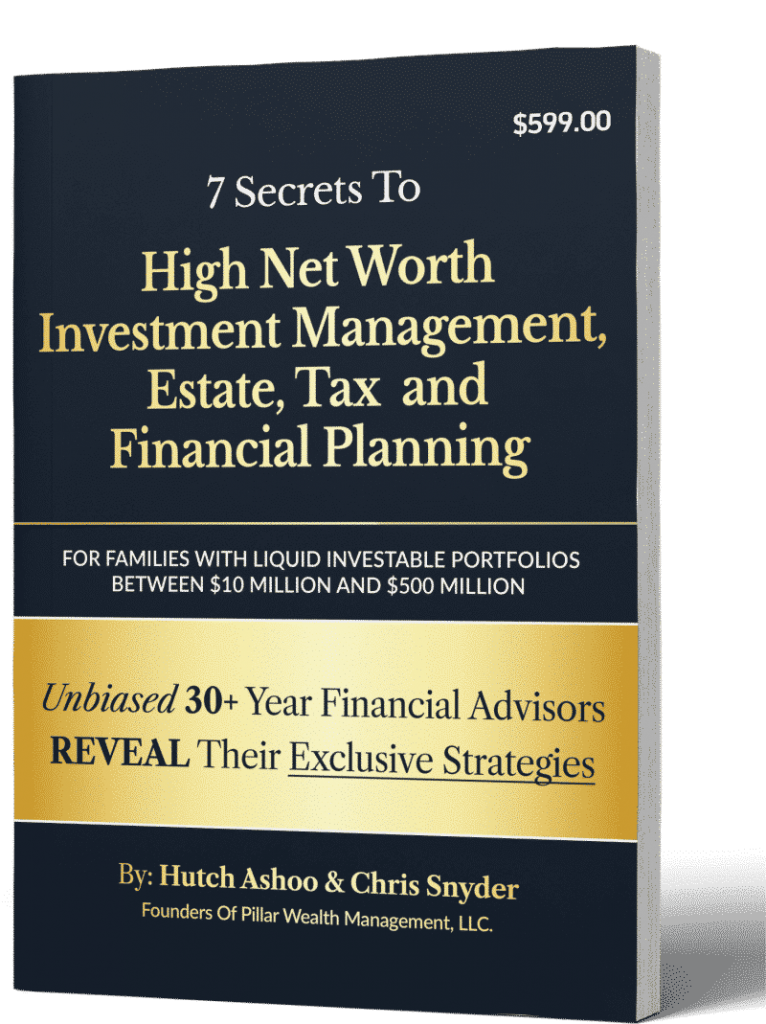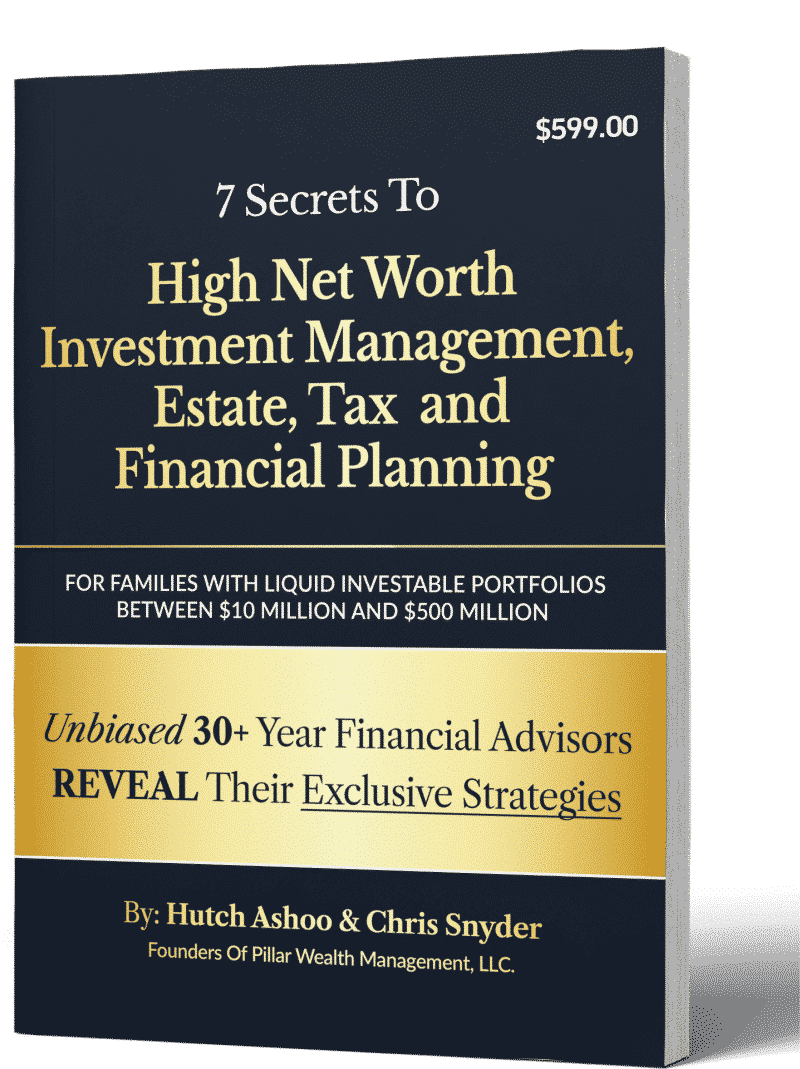 STRATEGIES FOR FAMILIES WORTH $5 MILLION TO $500 MILLION
7 Secrets To High Net Worth Investment Management, Estate, Tax and Financial Planning
The insights you'll discover from our published book will help you integrate a variety of wealth management tools with financial planning, providing guidance for your future security alongside complex financial strategies, so your human and financial capital will both flourish.
Clients frequently share with us how the knowledge gained from this book helped provide them tremendous clarity, shattering industry-pitched ideologies, while offering insight and direction in making such important financial decisions.
It is judged as one of the best places to live in California. Carmel is also a relatively wealthy town. With a median household income of $90,000, which is almost double the national median income, it is not uncommon to see extremely wealthy individuals in Carmel.
So, if you are an investor with over $10 million in investments, then get this resource titled The Ultimate Guide to Choosing the Best Financial Advisor: For Investors with $5 Million to $500 Million in Liquid Assets
To help in managing this wealth, the services of a wealth manager in Carmel is often required. In this article, Pillar Wealth Management LLC describes what wealth management in Carmel entails, as well as how to select the perfect wealth manager for your wealth.
If you happen to own assets between $5 and $500 million, and you need further advice on how to manage it, then you should get our free resource, Improving Portfolio Performance: The Shifts Multi-Millionaires Must Make to Achieve Financial Security and Serenity today.
This valuable guide will help you to discover the steps that other wealthy investors and individuals like you are taking to accomplish their financial goals.
What to look for in Carmel wealth management company
As someone that lives in Carmel, it might be a fascinating experience to search for Carmel wealth advisors that will understand your unique needs. This is especially true if you are in the upper class.
At some point, you'll want to ask a Carmel Wealth manager about achieving your financial goals, purchasing a home, saving for your kid's college,bequesting generational wealth, or even investing towards your retirement.
Therefore, before you do a quick search on Google for "wealth managers near me," it'll be a good idea to find out the exact qualities that you need to look out for. Let's talk about wealth management, what you need to know when searching for a wealth manager in Carmel, and the things that you should be on the lookout for.
How does a wealth management firm help you?
Managing finances and investments can seem like a challenge at times, and to be honest, it is. It is even more of a challenge when you have a lot of wealth to manage or a considerable portfolio. After all, if you own an investment portfolio of say $20,000, then a 2% loss is just $400.
However, with an investment portfolio of $10 million, then a 2% loss grows to $200,000. So, as you can see, the bigger your portfolio, the more complicated it is to handle.
This is where the dilemma of wealth management comes in. How much should you invest? And how much should you spend? If you wish to invest, what asset classes should you invest in? And how should you allocate your assets? All of these and more are questions that need answers if your wealth is to be appropriately managed.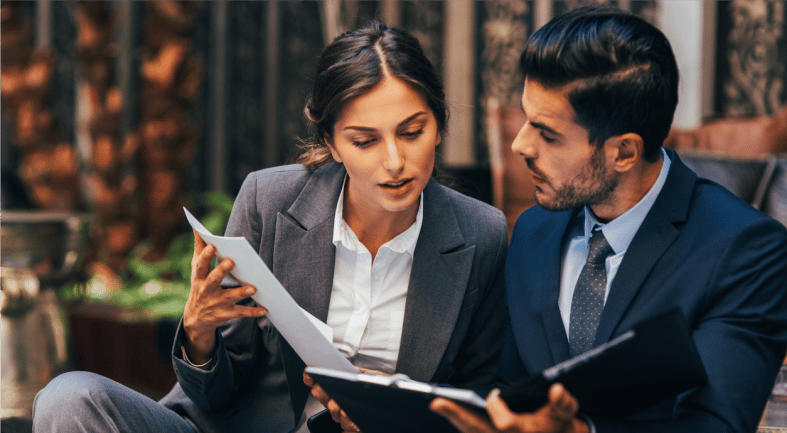 Planning with your wealth manager in Carmel
As you can see, you will need some help with managing your finances, especially if you want to preserve and multiply your wealth. Therefore, when you get in touch with any competent wealth manager in Carmel, one of the first things that you'll do is to plan your wealth.
It is a common saying that failing to plan is failing to plan. And this also applies to your wealth. To get started, the wealth manager will profile you to find out what your financial goals are.
What are your most important desires right now? Investing for retirement or building your kids' college fund? Are you planning to buy your home or you want to go on that expensive vacation to the Caribbeans? The answer to all this will tell the wealth management in Carmel what your goals are, and other relevant information.
If your most important goals are in the short term, then you may not have the timeframe to take additional risk, unless you have the risk tolerance and assets to support it.
However, if you have long term goals, like saving for your kid's college fund or your retirement plan, then you might be more suited for investments that are higher risk and let compound interest do its trick on your wealth.
The wealth management team would then tell you if your goals are realistic and the changes you'll need to make, if any, so that they can be achieved. If you're just wondering how best to tax shelter your wealth so that future generations can benefit from it, that is an additional area a wealth manager can help you.
When it comes to managing wealth and finances, there are several options to choose from. One of these options is to try managing your wealth on your own. However, on many occasions, this is not the best idea.
While it might seem cheaper, and perhaps even easier in the short term, it can have severe repercussions in the long term, especially if you are quite wealthy and in the top 1%. Managing a considerable amount of wealth requires a lot of knowledge and skills in many areas of expertise—budgeting, financial planning, investing, tax, and estate planning, to name a few.
Unless you have received specialized training in these areas, it is almost certain that you'll make mistakes and cost yourself a significant amount of time and money. When you are handling a considerable amount of wealth, then mistakes are one thing that you cannot afford to make.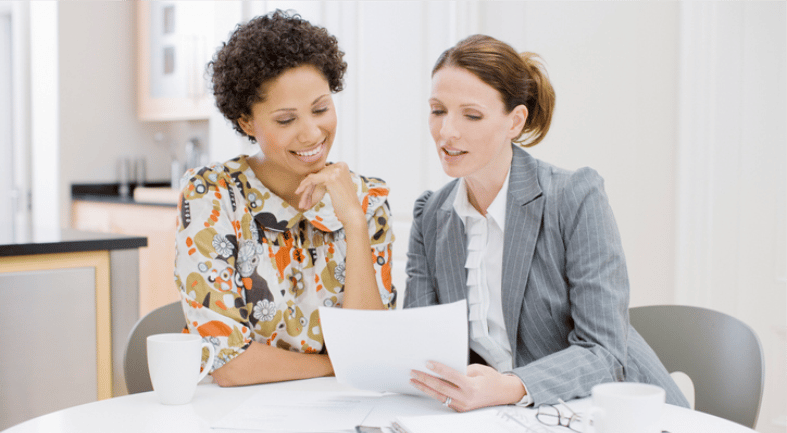 If you live in Carmel and have $10 million and above to invest, then you need to look at this resource titled, The Ultimate Guide to Choosing the Best Financial Advisor: For Investors with $5 Million to $500 Million in Liquid Assets from Pillar Wealth Management, LLC. It will make the process of receiving wealth management near me incredibly simple.
This is another reason why wealth management services are required for high-net-worth individuals like you. By hiring a wealth management firm, you can rest and focus on other endeavors, knowing that your finances are protected and being managed by financial advisor Carmel.
If you would like to make it easy to find an exceptional wealth management firm to help manage your portfolio worth between $5 million and $500 million, then visit this page for your free consultation with Pillar Wealth Management, LLC.'s co-founders Hutch Ashoo and Chris Snyder today.
Related Post: