Bank of America Wealth Management
Bank of America N.A. is the second-largest banking institution in the US. It is also the eighth-largest bank in the world. Ranked 25th in the Fortune 500 list, Bank of America N.A. has a global presence with offices in New York, London, Hong Kong, Dallas, and Toronto. Besides commercial and retail banking, investment banking and Bank of America wealth management are key business segments. Bank of America's wealth management business became much larger than what it was after it acquired Merrill Lynch post the 2008 financial crisis. Today, it is estimated to manage some$1.35 trillion in assets and is the largest wealth manager in the US. If you have $10 million or more in investible liquid assets, then make sure you check out this guide on choosing the best wealth management.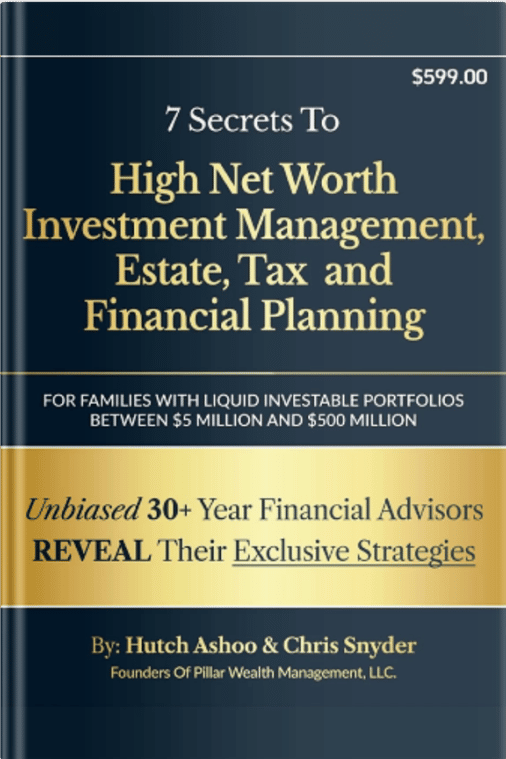 STRATEGIES FOR FAMILIES WORTH $5 MILLION TO $500 MILLION
7 Secrets To High Net Worth Investment Management, Estate, Tax and Financial Planning
The insights you'll discover from our published book will help you integrate a variety of wealth management tools with financial planning, providing guidance for your future security alongside complex financial strategies, so your human and financial capital will both flourish.
Clients frequently share with us how the knowledge gained from this book helped provide them tremendous clarity, shattering industry-pitched ideologies, while offering insight and direction in making such important financial decisions.
It is clear that Bank of America Corporation, All Rights Reserved, has a humongous wealth management business. Many Wall Street institutions similar to Bank of America also have massive wealth management operations. If you are a high net worth or ultra-high net worth individual wondering whether to work with a large brand-name firm or a niche boutique firm, then you are not alone. Many affluent individuals and families face the same question. Both options have their advantages and disadvantages. Working with a niche firm like Pillar Wealth Management, which caters to individuals and families with $5 million to $500 million in liquid assets, can be a highly personalized experience. Customization and personalization are the key benefits of smaller-sized firms.
In this article/guide, we gathered what we believe to be useful information, and we will look at the role of portfolio management and consulting in wealth management, what specialty asset management is, why impact investing is gaining traction, and whether it makes sense to invest in fixed income. We will also offer some tips on choosing a wealth manager.
Portfolio Management And Consulting
One of the most common services offered by wealth management firms, including Bank of America wealth management, is portfolio management and consulting. So, it is not limited to savings, checking, and deposit accounts' certificate. The job of a wealth manager is to handle all aspects of the finances of high net worth or ultra-high net worth individuals. This also includes making important decisions about investments. Ultimately, the investments should allow the client of every wealth management firm to achieve his/her life goals. Pillar Wealth Management, a boutique firm that caters to clients with $5 million to $500 million in investible liquid assets, also follows a disciplined approach towards portfolio management and consulting. Besides, you can also have this guide so you can have a better insight on how exactly to improve your portfolio performance. Accordingly, if you are investors with $5 million to $500 million in liquid investible assets. Start a conversation with Pillar Wealth Management to discuss portfolio management in detail.
Specialty Asset Management
As a high net worth or ultra-high net worth individual, you have investments in not just stocks and bonds. You may also own property, farmland, oil wells, or other non-financial assets. Diversification is always a good idea provided you fully understand the alternative asset classes in which you are investing. The specialization of wealth management firms in managing these non-financial assets is known as specialty asset management. You can read about the various aspects of wealth management in this specially-curated guide on finding the best financial advisors for investors with $5 million to $500 million in investible liquid assets.
While investing in alternative asset classes is a good idea, you should guard yourself against over-diversification. Investing in asset classes that you understand should be the primary guiding approach. If you need more guidance, then feel free to get in touch with Hutch Ashoo at Pillar Wealth Management.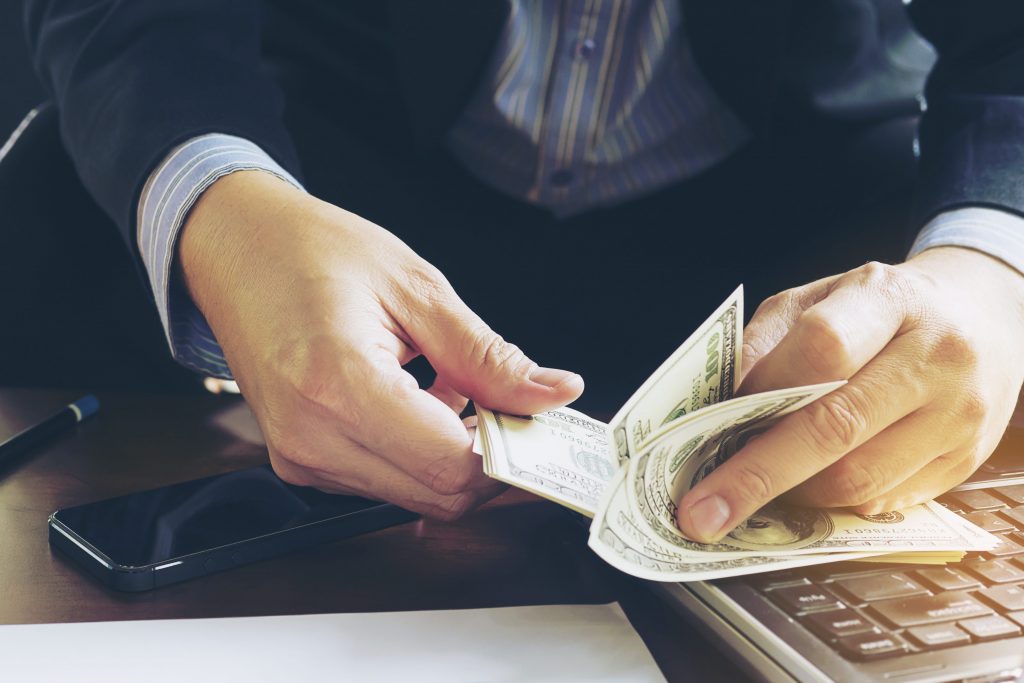 Impact Investing
Impact investing is certainly a popular trend in the financial and investment industries. It is a way for investors to manifest their personal values in their investments. A lot of investors, especially millennials are increasingly investing in ways that reflect their beliefs about society, governance, and the environment. And with ESG coming into the investment world in a big way, practices like impact investing are only going to become more commonplace.
Impact investing is not something that only Bank of America wealth management is concerned with. Most affluent clients in the US and around the world are asking their wealth managers and portfolio managers questions about where their money is invested. They are asking questions like what the carbon footprint of their portfolio is and how their investments are helping reduce carbon emissions. Events like the Paris Climate Agreement and other climate conferences are happening with greater vigor and purpose. In such a scenario, wouldn't you want your wealth manager to be up-to-speed with impact investing?
An important quality of a successful wealth manager is to be able to constantly learn and upgrade. Keeping up with the changing trends in the market and the changing investment scenarios and regulations is a life-long endeavor. You can read more about the approach to wealth management in this book called The Ultimate Guide to Choosing the Best Financial Advisor: For Investors With $5 Million to $500 Million in Liquid Assets.
Impact investing isn't something that investors participate in to just do good for the environment. It also has to make financial sense. You may want to know that ESG ratings can actually reveal potential risks that a business may face due to future regulatory actions against emissions. Schedule a free conversation with Pillar Wealth Management to discuss impact investing.
Fixed Income
A well-balanced portfolio constructed by an investment manager will generally have a fixed income component. Bank of America wealth management also offers fixed income advice to its clients. It believes that fixed income can help meet life goals as well as provide liquidity. If you want to know more about how fixed income can work for your portfolio, feel free to reach out to Pillar Wealth Management for a discussion.
Bank of America Wealth Management – Other Things to Consider
There are some other points to consider about not just Bank of America wealth management, but any other wealth management firm. Before you hire someone, find out if the wealth manager is a registered fiduciary. A fiduciary is a financial advisor that always has to work for the best interests of the client. To be a fiduciary, the advisor has to register himself/herself with the SEC or the state regulator, depending on what is required by local regulations.
However, the point is that because this registration of the advisor is at stake, the advisor is always aligned to watch out for your best interests. We believe that this is a critical quality to have because your hard-earned money is at stake. And when that money amounts to millions of dollars, you really want to work with someone who will act right and will inform you whenever there is any conflict-of-interest situation.
The other thing to keep in mind is the fee structure. The fee structure has a significant bearing on the quality of wealth management advice that a client receives. There is a fee-only and fee-based structure that is common in the wealth management industry. A fee-only structure is one where there is no commission. There is only the fee that is calculated based on a milestone approach, an hourly rate approach, or as a fixed percentage of the assets under management.
A fee-based approach is one where there is a wealth manager fee as well as commissions. The commissions are paid by fund and product companies that "reward" the wealth manager for helping sell their products to clients. This can mean that the wealth manager is motivated by the prospect of earning commissions and may end up recommending products that the client does not really need.
Investing involves risk. There is always the potential of losing money when you invest in securities.
Asset allocation, diversification, and rebalancing do not ensure a profit or protect against loss in declining markets.

Tips To Find A Top Wealth Manager
Finding the best wealth manager to work with is the desire of many high net worth and ultra-high net worth individuals. If you can follow a process, then finding a top wealth manager is not that difficult. You can begin by visiting websites of credible wealth management firms that you can find either in your area or well-known brand names. Next, you can explore the list of services, such as providing investment strategies and investment advice. Make sure you read this short guide on critical shifts needed to maximize portfolio performance for investors with $5 million to $500 million in liquid assets.
An underutilized resource is your own personal network. You can actually ask your friends, relatives, and business colleagues if they work with any wealth managers. Chances are that they do and their wealth managers also specialize in high net worth wealth management. Lastly, it is always recommended that you speak to a wealth manager one-on-one before making any decision. Speaking directly to someone helps you understand the personality of the wealth manager and whether you can establish a working relationship with him/her.
Hutch Ashoo and Christopher Snyder are the expert founders of independent, fee-only, and fiduciary wealth management firm Pillar Wealth Management. If you would like to speak with them or simply ask any questions about how custom and trusted wealth management advice is offered to high net worth individuals with $5 million to $500 million in investible assets, then feel free to start a conversation.
To be 100% transparent, we published this page to help filter through the mass influx of prospects, who come to us through our website and referrals, to gain only a handful of the right types of new clients who wish to engage us.
We enjoy working with high net worth and ultra-high net worth investors and families who want what we call financial serenity – the feeling that comes when you know your finances and the lifestyle you desire have been secured for life, and that you don't have to do any of the work to manage and maintain it because you hired a trusted advisor to take care of everything.
You see, our goal is to only accept 17 new clients this year. Clients who have from $5 million to $500 million in liquid investable assets to entrust us with on a 100% fee basis. No commissions and no products for sale.