$20 Million Net Worth Lifestyle Management PillarWM
Investors whose wealth exceeds a certain amount may seem shielded from the many financial problems that plague those with average net worth. After all, someone enjoying a $20 million net worth lifestyle will rarely have to worry about going bankrupt. However, maintaining this lifestyle without professional assistance can be challenging. Pillar Wealth Management specializes in wealth management services for investors with $5 million to $500 million in liquid investment assets. Investors with $5 million or more in liquid investment assets can learn about our approach to wealth management by requesting a copy of our book 7 Secrets To High Net Worth Investment Management, Estate, Tax and Financial Planning.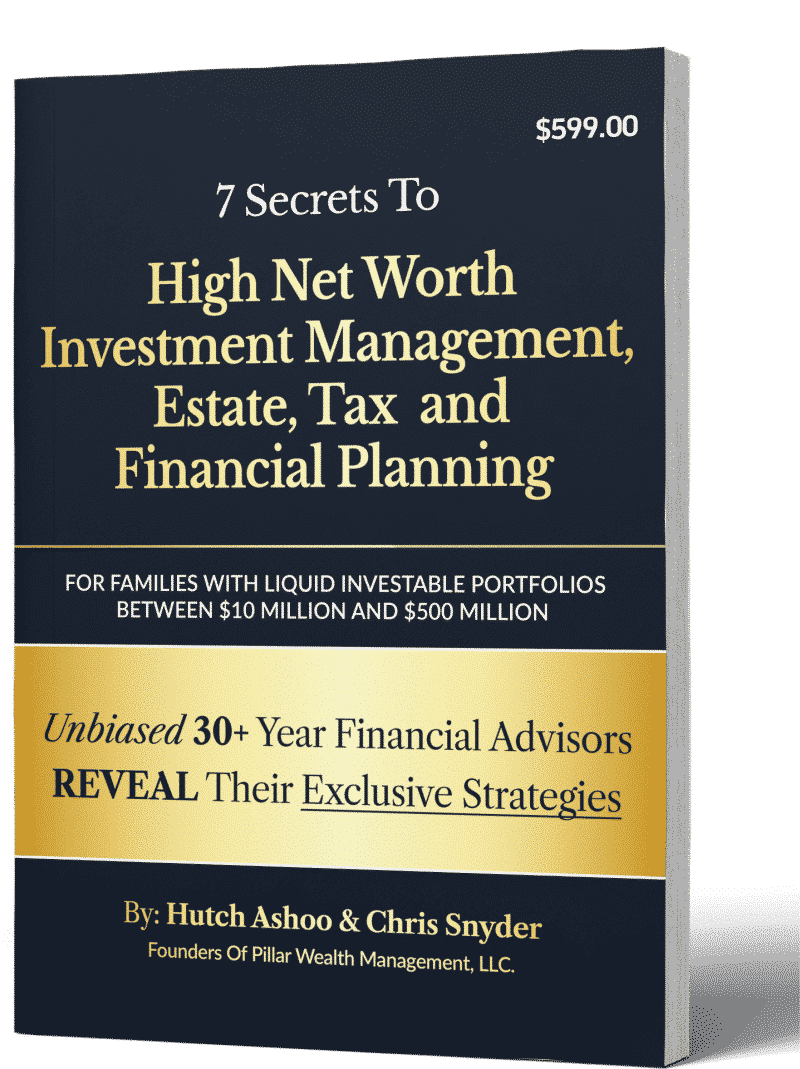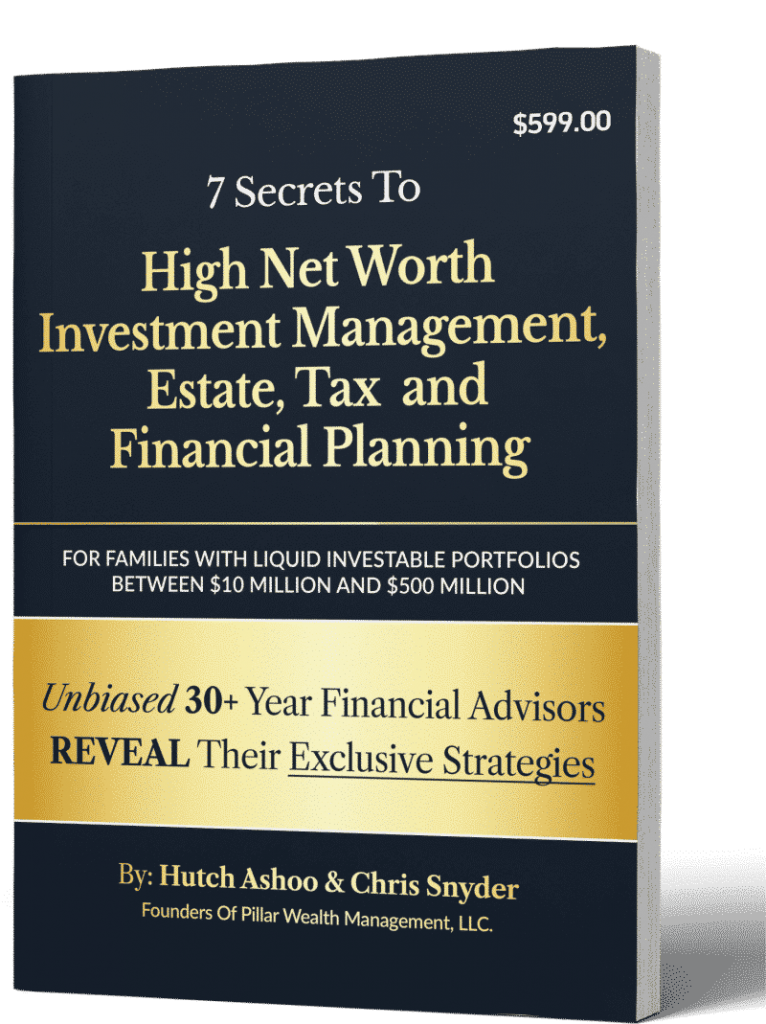 STRATEGIES FOR FAMILIES WORTH $5 MILLION TO $500 MILLION
7 Secrets To High Net Worth Investment Management, Estate, Tax and Financial Planning

The insights you'll discover from our published book will help you integrate a variety of wealth management tools with financial planning, providing guidance for your future security alongside complex financial strategies, so your human and financial capital will both flourish.
Clients frequently share with us how the knowledge gained from this book helped provide them tremendous clarity, shattering industry-pitched ideologies, while offering insight and direction in making such important financial decisions.
Challenges of a $20 Million Net Worth Lifestyle
Investors with a net worth of $20 million enjoy the freedom to invest in assets that others can only dream of investing in. This offers investors an opportunity to grow their wealth even further. However, a $20 million net worth lifestyle does come with its own set of challenges. Please set up a free video meeting with our wealth managers to learn more about managing a $20 million net worth lifestyle.
Some of these challenges include:
Managing Assets
It's no secret that portfolios become more difficult to manage after they grow past a certain point. Any investor who has invested in a diverse range of high-value assets must follow each one closely to manage their portfolio performance. Regardless, asset management can be a time-consuming task.
In addition to monitoring existing assets, investors may need to take the time to invest in new ones. At this point, investors may be wondering how to invest $20 million in an effective way. This can be difficult to figure out without the help of an experienced professional. Learn more about improving your portfolio performance by reading our special guide.
Checking Portfolio Risks
All portfolios carry some risks due to the assets they contain. However, identifying such risks can be tricky if you do not possess the right investment knowledge.
When left unchecked, these risks could pose a threat to your wealth. It's not entirely uncommon for investors to lose a significant chunk of their wealth due to a market crash or stock volatility. A market crash could leave you with far less wealth than you expected. This may leave you asking, "How can I protect my $20 million lifestyle?" Investors can learn more about wealth protection by requesting a copy of our book The Art of Protecting Ultra-High Net Worth Portfolios and Estates – Strategies For Families Worth $25 Million To $500 Million
Planning for Retirement
Investors accustomed to a $20 million net worth lifestyle often spend their wealth on luxuries. They may wish to continue enjoying such luxuries even into retirement. However, retirement introduces many challenges in itself.
Without an active source of income to draw from, investors may find themselves running through their retirement savings very quickly. It is possible to stretch out your retirement savings by downgrading your lifestyle. However, no investor wants to give up the luxuries they are accustomed to. Please speak with our wealth managers to learn about the challenges of retirement.
Passing on Wealth
As an investor, you may have focused on building wealth to offer your children and beneficiaries a comfortable lifestyle. This means you must also plan how you will transfer your wealth to them following your passing. Investors with $10 million or more in liquid investable assets can learn about protecting their wealth through estate planning by reading our book.
Investors who pass away without having a will or estate plan in place may lose control over how their wealth is distributed. Without any legal documentation to guide them, the courts may distribute your wealth to parties outside of what you intended. This may lead to family disputes or situations where a beneficiary does not receive the wealth you intended for them to receive.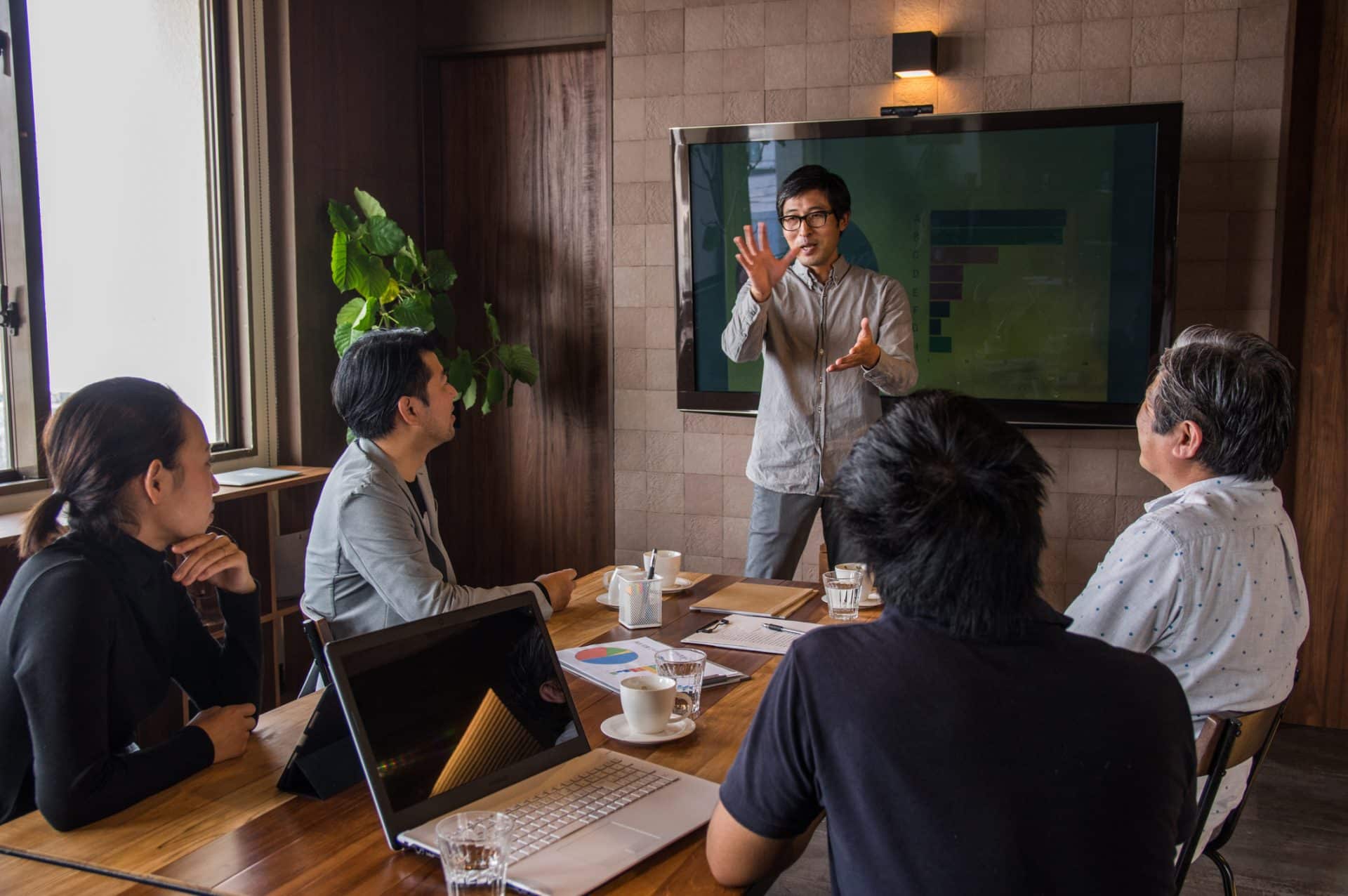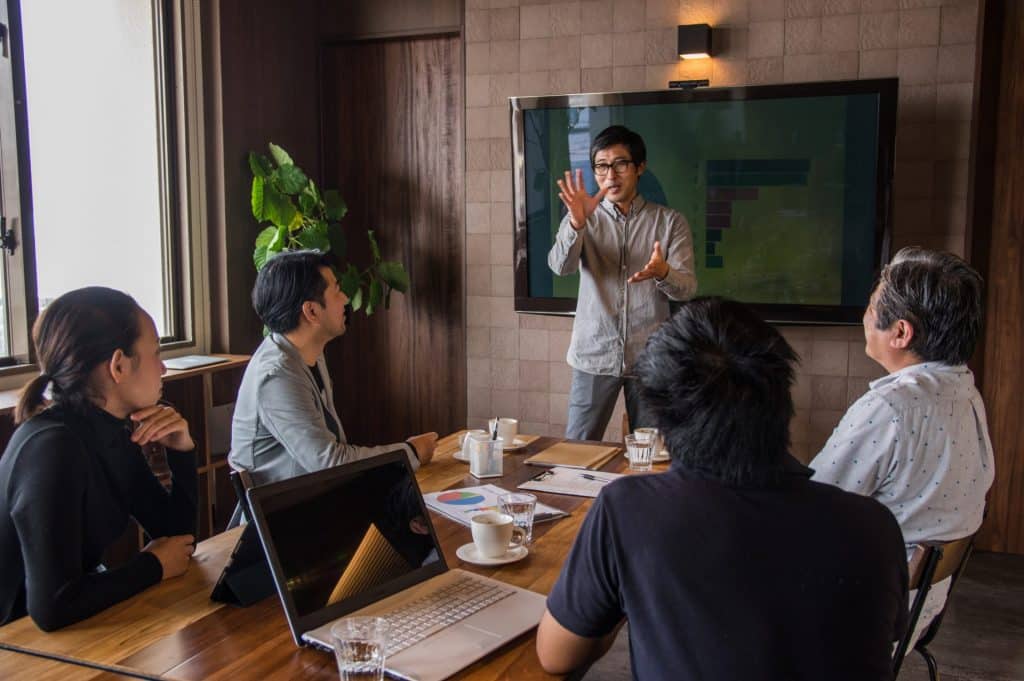 How a Wealth Manager Can Help
After learning about the challenges mentioned above, you may be asking yourself, "What should I do to protect my $30 million net worth?" There are many steps you can take to protect your wealth. However, you may have trouble implementing them without the help of a professional. This is when a wealth manager could be incredibly useful.
Wealth managers are financial advisors who offer a wide range of services to protect and grow wealth for investors. They typically work with clients that have a high or ultra-high net worth. For example, at Pillar Wealth Management, we take on clients with $5 million to $500 million in liquid investment assets. You can learn more about our range of wealth management solutions by setting up a free video meeting with us.
Wealth Management Services
A wealth manager will be familiar with the various challenges of protecting a $20 million lifestyle. They offer the following services to help with this:
– Asset Management
– Portfolio Analysis
– Retirement Planning
– Estate Planning
– Tax Planning
Asset Management
Wealth managers excel at managing assets on behalf of their clients. A wealth manager will first sit down with you to learn about your asset management goals. They can then perform trading activities that are in line with these goals.
These managers can also save you time by offering periodic portfolio updates. This saves investors from having to check up on their portfolios themselves. Investors with $5 million or more in liquid investment assets can learn about our approach to asset management in our book.
Portfolio Analysis
A wealth manager can study your portfolio carefully and identify any risks or inefficiencies present. They can use their knowledge and experience to point out risky assets. They can then come up with robust strategies to avoid these risks or minimize the potential damage they may cause. Such services protect your portfolio and wealth in times of crisis.
Retirement Planning
As mentioned earlier, investors with high spending lifestyles may run through their retirement savings relatively quickly. This can be avoided by taking advantage ofa wealth manager's retirement planning services.
A wealth manager will first identify your retirement needs before proposing solutions to overcome your retirement challenges. For example, if you wish to boost your savings before retirement, the wealth manager may help create a budget for you to follow. We discuss some of the financial planning strategies we use in our book.
Similarly, the wealth manager can recommend assets that offer passive income. You can then draw from this income to sustain your retirement lifestyle instead of drawing from your other savings.
Estate Planning
Controlling how their wealth will be distributed following their passing is vital for all investors. Wealth managers can help you with this task via their estate planning services. They can assist you with creating a will that describes exactly how you wish to distribute your wealth.
A wealth manager can also help you set up trusts to ensure you maintain control of your wealth even after your passing.
Tax Planning
One of the most overlooked challenges of being an investor is paying taxes. Investors with a high or an ultra-high net worth pay among the highest taxes in the nation. Such taxes cut into your profits and limit the rate at which you can grow your savings.
A wealth manager may be able to reduce the amount oftax you legally owe using their tax planning services. These professionals can study your portfolio and find ways to make it more tax-efficient. Such tax planning services are essential for any investor who isn't already using specialized tax-saving strategies.
Choosing the Right Wealth Manager
Investors interested in hiring a wealth manager for the first time should familiarize themselves with the qualities of a great wealth manager. We discuss these qualities below.
Years of Experience
As with any field, the best professionals are often the ones with the most experience. This is especially true for wealth managers. These professionals learn a significant portion of what they know by working with clients. This means the quality of the services they offer generally improves with time.
When choosing a wealth manager, investors should ensure he or she possesses many years or even decades of experience. This strategy reduces the likelihood of ending up with an insufficiently competent wealth manager.
Vast Knowledge
Wealth managers offer valuable services in a variety of areas. However, this also means they must possess in-depth knowledge in each of these areas. When meeting with a wealth manager, you should attempt to test them on their knowledge of these areas.
For example, tell the wealth manager about your financial situation and any investment goals you may have. A knowledgeable wealth manager will take the time to understand these goals and offer solutions tailored specifically for you. A less knowledgeable wealth manager will offer vague and general solutions that may not be optimal for your situation.
Availability
There are plenty of expert financial advisors out there. However, many of them can be difficult to get in touch with. This usually happens when they are juggling too many clients and cannot make time for each one.
A great wealth manager limits the number of clients they take on each year. This ensures they can devote enough time to each one and ensure their wealth management needs are met.
Fee Transparency
A great wealth manager will always be upfront about their fees. These professionals typically charge clients a fixed fee based on a percentage of their assets' value. However, some wealth managers may include hidden charges for consultations.
Before hiring any wealth manager, you should read their contract carefully and assess what their fees are.
Why Choose Pillar Wealth Management?
There are numerous great wealth management firms to choose from across the country. However, few wealth management firms can match Pillar Wealth Management's services.
Our firm was founded by wealth managers Hutch Ashoo and Chris Snyder, who have over six decades of combined industry experience. We have developed our knowledge of wealth management by serving our clients for many decades. They return to us because they know we are the most reliable choice for them.
We possess in-depth knowledge related to the services we provide. Whether you need assistance with asset management or retirement planning, our wealth managers can help you with it all.
Our experts take the time to learn about you and your financial background. They can understand your goals related to protecting your $20 million net worth lifestyle and offer personalized solutions tailored specifically for you. Please set up a free video meeting with our wealth managers to get started with better wealth protection.
To be 100% transparent, we published this page to help filter through the mass influx of prospects, who come to us through our website and referrals, to gain only a handful of the right types of new clients who wish to engage us.
We enjoy working with high net worth and ultra-high net worth investors and families who want what we call financial serenity – the feeling that comes when you know your finances and the lifestyle you desire have been secured for life, and that you don't have to do any of the work to manage and maintain it because you hired a trusted advisor to take care of everything.
You see, our goal is to only accept 17 new clients this year. Clients who have from $5 million to $500 million in liquid investable assets to entrust us with on a 100% fee basis. No commissions and no products for sale.
Related Posts