Retirement Planning Guides For Wealthy Investors – PillarWM
Do You Need Retirement Planning Guides?
Retirement planning is an essential task that can aid wealthy investors in numerous ways. If you have yet to start thinking about your future retirement, you may be surprised to learn about the numerous challenges it brings. Please speak with our wealth managers to learn about various retirement challenges you will face in the future.
Let's look at some common retirement planning challenges and how they can be overcome with retirement planning guides.
Living Comfortably
Every retiree wants to live comfortably. This is a common retirement goal; however, few retirees get to live out their dream retirement due to having limited savings. Once you hang up the gloves on your career, you will no longer be earning an active income. This means your savings will be your primary source of finances for spending.
This spending could be on essential things such as paying bills or maintaining your home. However, many investors would also like to splurge on luxuries, as they did when they were working. Each of these things can deplete your savings relatively quickly. Before you know it, you're down to a fraction of your original savings and will be forced to downgrade your lifestyle.
You can overcome this problem with the help of retirement planning. You can plan for this situation in advance by investing in assets that provide passive income during your retirement. We discuss some great investment strategies in our portfolio performance improvement guide.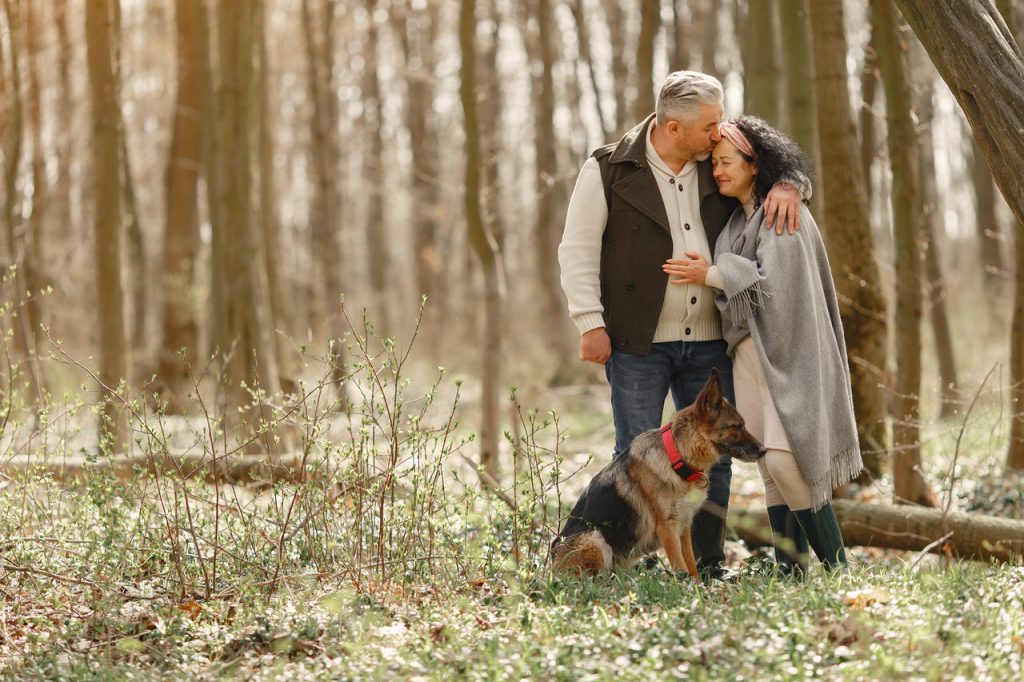 Maintaining Your Health
Retirees also face many health problems later in life. It's not uncommon for them to develop new health conditions or chronic illnesses during old age. Treating these conditions or paying for emergency surgery can be incredibly expensive.
Wealthy investors rarely have to worry about ending up in debt from a sky-high medical bill. However, an unexpected hospital bill can leave a significant dent in your savings, impacting your lifestyle. It is possible to get around such problems by getting the right health insurance coverage. Such insurance is an essential part of wealth protection for retirees. We discuss the importance of wealth protection for retired investors in our book The Art of Protecting Ultra-High Net Worth Portfolios and Estates – Strategies For Families Worth $25 Million To $500 Million.
Passing On Your Wealth
Wealthy investors may also be concerned about passing their wealth onto their children or beneficiaries. A tragic accident could take your life or leave you incapacitated. If you do not have a will in place, you may need to rely on the state to distribute your wealth on your behalf.
This wealth distribution process can take a while and may cost you significantly in legal costs. In addition to this, there is no guarantee that the courts will distribute your wealth as you intended. For this reason, retirees should incorporate estate planning into their retirement plan.
Investing in the Right Places
Retired investors may also be interested in investing in new markets. These could be investments in the tech sector or real estate in an up-and-coming area. However, jumping into new investments can introduce unknown risks to your portfolio. Please speak with our wealth managers to learn about investing in unfamiliar markets.
A retirement plan can help you with choosing the right investments that are in line with your retirement goals and do not jeopardize your portfolio. You can learn about some safe portfolio expansion strategies in our special guide.
Understanding Retirement Investments
You may ask yourself, "what is the best investment for retirement?". Retirees can choose from a number of options. This includes:
• Bonds
• Dividend-Paying Stocks
• Real Estate
• Home Equity
Each of these options come with their benefits and drawbacks, so retired investors should assess each option and see if they fit with their retirement needs. You can learn about some of our investment strategies in our guide for investors with $10 million or more.
When Should You Use Retirement Planning Services?
So exactly when should you start planning for retirement? We would recommend starting with retirement planning as soon as possible. This holds true if you intend to retire in the next two years or even in the next ten years.
The reason for this is simple. Creating a retirement plan doesn't take long and can be completed in as little as a few weeks. However, setting your plan into motion will take much longer.
If you intend to grow your savings before your hit retirement age, you should aim to start budgeting or investing in the right places as soon as possible. This will help ensure your savings increase enough to achieve your dream retirement.
How to Choose a Retirement Planner
You may be wondering, "how do I plan my retirement?". You can look up various retirement guides online and start the process yourself. However, we would recommend seeking assistance from a financial professional who offers retirement planning services, such as a retirement planner.
These professionals offer clients advice related to retirement planning and also offer to create retirement plans. Choosing the right retirement planner can be hard, but you should be able to find a suitable professional by following these steps:
Online Research
It's possible to find a large number of retirement planners who offer services in your area by performing a quick internet search. It would be helpful if you also remembered to specifically look for "retirement planners" as opposed to other types of financial professionals who may not specialize in retirement planning services. You may also find consultancy groups that have teams of retirement planners.
During your initial search, it may also help to sift through your retirement planners based on the type of clients they take on. As a wealthy investor, you should go with a retirement planner who is experienced with creating retirement plans for other wealthy investors.
Check Reviews
Many of the retirement planners you come across during your search will tout themselves as the "best" in your area. However, you should avoid taking them at their word until you are certain you can trust them.
One way to filter through the good retirement planners and the ones that are simply posturing as "the best" is to read reviews. These should be reviews left by their past clients on independent review sites. It is best to avoid reading testimonials on the planner's own website as they may have been cherry-picked to boost their reputation.
Talk to the Planner
When your list is down to just three retirement planners, you should try speaking with each one. A face-to-face meeting or a phone conversation can help you learn a lot about a retirement planner and their suitability.
During your meeting, you should ask them about the various types of retirement challenges you will face in the future and how they can help you overcome them. Additionally, you can ask them some of the questions we outline in our guide to choosing a financial advisor.
What Makes a Retirement Planner Great?
You may be wondering how to identify a great retirement planner. The following three criteria separate an average retirement planner from a truly great one. These are:
Experience
The best retirement planners are often the most experienced ones. You can always go with a retirement planner who has begun offering their services only recently, but they may not yet be familiar with the various challenges retirees face and how to overcome them.
If you need to choose between an inexperienced retirement planner and one that has been offering their services for many years, you should go with the latter option.
Personalization
It is vital to choose a retirement planner who offers personalized services. This includes making time to understand your various retirement needs and concerns. In addition to this, your chosen planner should also provide customized plans to help you meet your needs.
Each investor has unique retirement planning goals, so a one-size-fits-all approach rarely works for them. A good retirement planner will tailor their plans so that you can follow along easily and without any hold-ups.
Knowledge
Knowledge is also incredibly important for retirement planners. These are the professionals you will consult whenever you need to make a key decision that could impact your retirement. For this reason, you should ensure your retirement planner is up to speed with the latest retirement planning knowledge and strategies.
Choosing a Wealth Manager Over a Retirement Planner
During your search for a retirement planner, you may come across many different wealth managers who offer retirement planning services. Many wealthy investors prefer to use wealth managers over retirement planners for a variety of reasons. This includes:
Assisting Wealthy Individuals
Wealth managers are especially unique in the finance world because they offer services exclusively for high net worth and ultra-high net worth clients. They understand the special challenges and concerns that such individuals have regarding their retirement and offer advice and plans accordingly.
Additional Services
Retirement planning for wealthy investors requires a multi-faceted approach. You will need to analyze your finances, assess sources of risk, and choose the right investments to keep your savings secure. A retirement planner may be able to help with some of these tasks; however, a wealth manager would be better suited to handle them.
This is because wealth managers offer a wider range of services compared to ordinary retirement planners. Some of these services include:
• Portfolio Analysis
• Risk Assessment
• Investment Management
• Estate Planning
• Insurance Planning
• Tax Planning
These services can help with creating a robust retirement plan that keeps you covered in different areas. Please speak with our wealth managers to know more about their services.
Fee Structure
Wealth managers are also unique because they charge their clients a fixed annual fee. This fee is based on a small percentage of their asset value. This fee structure's main advantage is that it allows clients to use the wealth manager's various services as often as needed and without paying extra.
By contrast, a retirement planner may charge you an hourly rate or a flat fee each time you use their services.
Why Choose Pillar Wealth Management For Retirement Planning Services?
If you are a wealthy investor with between $5 million and $500 million in liquid investment assets, you should choose Pillar Wealth Management to help with retirement planning. Our wealth managers are familiar with the various retirement goals that wealthy investors have and can create custom retirement plans to help you meet them. Please set up a special free appointment with our wealth managers and get started with retirement planning today.
To be 100% transparent, we published this page to help filter through the mass influx of prospects, who come to us through our website and referrals, to gain only a handful of the right types of new clients who wish to engage us.
We enjoy working with high net worth and ultra-high net worth investors and families who want what we call financial serenity – the feeling that comes when you know your finances and the lifestyle you desire have been secured for life, and that you don't have to do any of the work to manage and maintain it because you hired a trusted advisor to take care of everything.
You see, our goal is to only accept 17 new clients this year. Clients who have from $5 million to $500 million in liquid investable assets to entrust us with on a 100% fee basis. No commissions and no products for sale.