Money Manager Near Me
How to Choose Money Manager Near Me? When you have only $10,000 to $50,000 in your bank account, it's easy to manage your money yourself. You might just need to focus on contributing regularly to your 401(k) account and paying your debts.
However, if you have $5 million to $500 million in liquid assets, managing your wealth can be quite hard as there is a lot at stake. That's precisely the position in which most high-net-worth and ultra-high net worth individuals find themselves as their wealth grows and their assets diversify.
Hence, they start searching actively for a "money manager near me," hoping to find the right one to manage their assets and help them achieve their goals. Finding the right manager is extremely important, as you will learn from our handy guide on how to choose the best financial advisor for investors worth $10 million or more.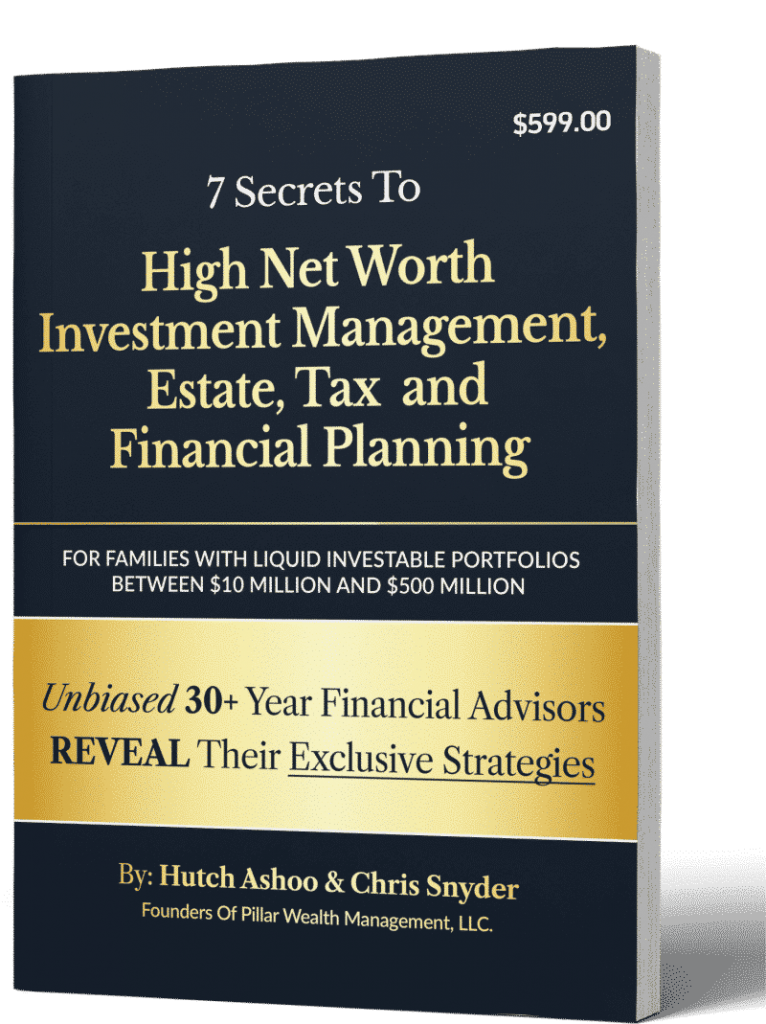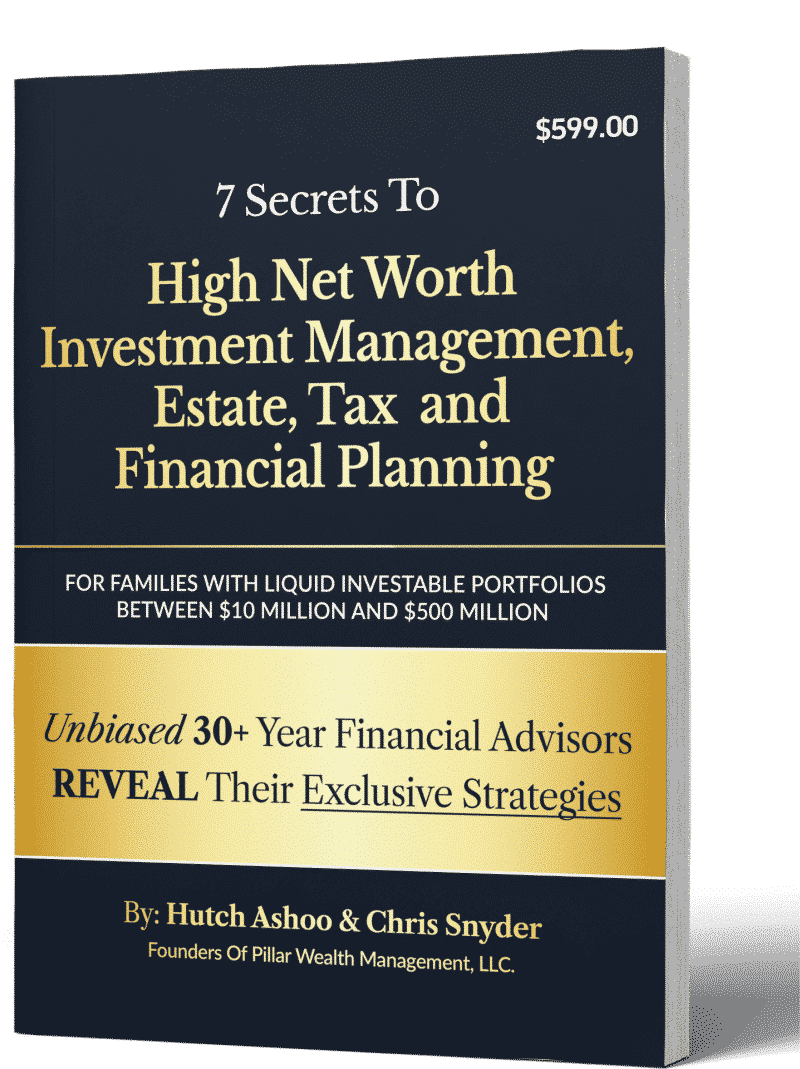 STRATEGIES FOR FAMILIES WORTH $5 MILLION TO $500 MILLION
7 Secrets To High Net Worth Investment Management, Estate, Tax and Financial Planning
The insights you'll discover from our published book will help you integrate a variety of wealth management tools with financial planning, providing guidance for your future security alongside complex financial strategies, so your human and financial capital will both flourish.
Clients frequently share with us how the knowledge gained from this book helped provide them tremendous clarity, shattering industry-pitched ideologies, while offering insight and direction in making such important financial decisions.
Pillar Wealth Management has a team of wealth managers and advisors who have been working for more than 30 years with high net worth clients to help them efficiently manage their money and gear them for financial success and security. With our wide range of services, in-depth knowledge based on about a 100 years of market data, and expertise, we craft personalized financial solutions for our clients for true financial serenity.
In this blog, we'll be answering your common questions regarding why you need a "money manager near me," when you should hire one, what their typical fee is, and finally, how to choose a money manager. Let's dive right in.
4 Awesome Benefits of Having a "Money Manager Near Me"
Besides the obvious, you might be wondering why you even need a "money manager near me." After all, wouldn't it be better to just go to a private bank or broker to manage your investments and assets? Unless you want the same cookie-cutter experience that has nothing to do with your personal goals, here are a few reasons why you should be searching for a "money manager near me."
1. Expertise and Knowledge
Money managers have a lot of expertise and knowledge of handling assets and portfolios for high net worth and ultra-high net worth individuals and families. Unlike banks, since they offer just one service, money management, they know everything there is to know about it. A "money manager near me" will have in-depth knowledge of various products and securities. They always keep a close watch on the market conditions to capitalize on any opportunity right away.
A "money manager near me" will use lots of data and research to devise the perfect strategy for you that not only brings in your desired results and performance numbers but also protects your assets from any market volatility. Learn more about how to protect your wealth by ordering a free copy of our book, The Art of Protecting Ultra-High Net Worth Portfolios and Estates – Strategies for Families Worth $25 million to $500 million.
2. Financial Serenity
Every person on this planet wants financial success and serenity. However, for high net worth and ultra-high net worth individuals, achieving financial success and serenity is that much harder. It can be hard to entrust all their wealth and important decisions to another person. But that is precisely why you need a "money manager near me."
By definition, serenity happens when you're entirely calm and totally untroubled, and when you have the most knowledgeable and expert "money manager near me" handling your wealth, that is exactly how you feel. Check out our guide on choosing the best financial advisor for yourself to see how they make a difference.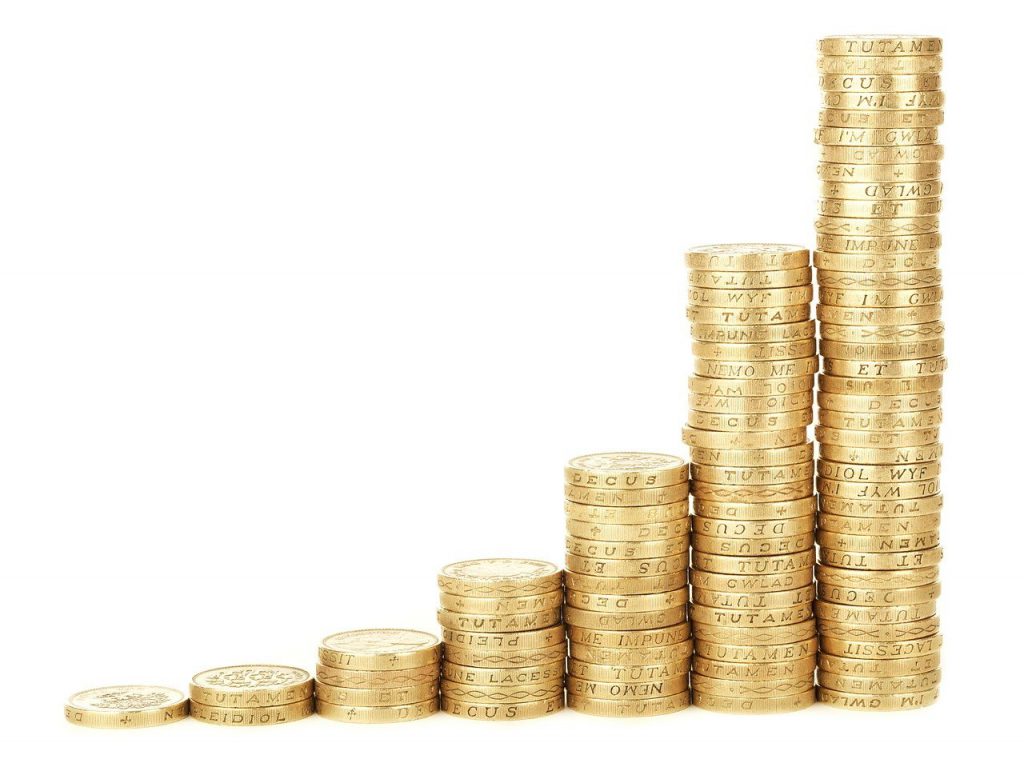 3. Turning Vague Goals into Actionable Targets
A "money manager near me" can help you turn your vague goals into more actionable targets and, subsequently, turn your financial dreams into reality. For instance, suppose you're near retirement but suddenly want to start a charity, or invest in a friend's business, or even start traveling the world. If forced to do so on your own, you might invest in the wrong place, the wrong amount or at the wrong time. This can result in you managing your money inefficiently and getting further away from your goals and aspirations.
A "money manager near me," on the other hand, will know exactly what action plan to follow and which steps to take to get you closer to your financial goals while securing your wealth and assets. Tying your financial goals to your desired targets is a big sign that your "money manager near me" knows what they're doing. If you want to learn about more signs, click here to read our complete guide on choosing the best financial advisors for investors worth $10 million or more.
4. Customized Solutions
As mentioned earlier, if you don't mind the same cookie-cutter experience that private banks, investment houses, and other financial institutions offer to every other client, you can go ahead with them. However, if you really want solutions and portfolios that are purely crafted with your interests and goals in mind, you need a "money manager near me." A money manager will take that time to really understand your needs and come up with personalized financial solutions that best suit your unique financial situation.
At Pillar Wealth Management, our managers and advisors are dedicated to helping our clients find financial security and success according to what that means for them. Therefore, we offer customized financial and investment planning to help affluent clients get closer to their desired lifestyle. Consult our managers today to discuss your own customized financial solutions.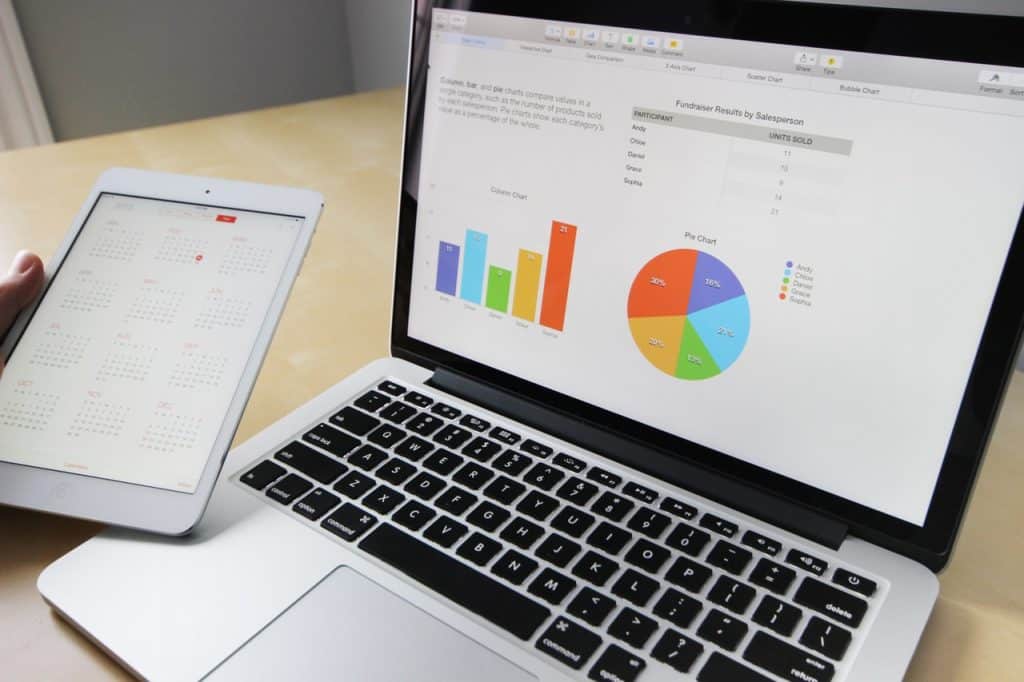 When Should I Hire a Money Manager?
The answer to this question depends entirely on you. If you were handling everything yourself previously, and now, you feel that your wealth is growing and you have too many assets or goals that you're not sure how to accomplish on your own, you can hire a "money manager near me" to take over.
If you already fall in the high net worth or ultra-high net worth category with $5 million to $500 million in liquid assets, we suggest hiring a "money manager near me" right away as investing in the wrong products or securities could set you further away from your goals. A "money manager near me" can help you get on track, achieve your goals and attain financial success. Learn more about it by reading our comprehensive guide on the changes multi-millionaires must make to ensure financial security and serenity.
What is a Typical Management Fee for a Money Manager?
A "money manager near me" will usually charge a percentage of the value of the assets under management (AUM) as their management fee. So, since their earnings are directly proportional to your net worth, they will always be committed to helping you grow your wealth as much as possible, without any conflict of interests. Most money managers charge around 1%.
However, depending on their management approach, it can go higher or lower. We'll talk more about this in a bit, or you can find out more about it by going through our helpful guide on growth strategies for maximizing portfolio for high net worth individuals.
How Do I Choose a Money Manager?
Ultimately, there are a lot of money managers out there, and if you want to take advantage of all the benefits we mentioned above, you need to choose the "money manager near me" who is best for you. So, who are the best money managers? How can you find the best "money manager near me"? Well, here's how.
Experience and Track Record
Experience and track record speaks volumes about a money manager's abilities. Don't rely on what they say they will do. Instead, look at what they've accomplished already. Consider how long they have been in the industry as well as how long they have been a money manager specifically. Some knowledge and skills only come with the right amount of experience and so, if you want an expert money manager, make sure they at least have a couple of decades of experience.
For instance, at Pillar Wealth Management, our managers and advisors have a combined experience of more than sixty years of dealing with high net worth clients and providing them with various financial and money management services. Start a conversation with our experienced managers today.
Clientele
You also need to consider their experience with the right kind of clientele. Money management for high net worth individuals requires a vastly different and more complex set of skills than money management for someone with only $50,000 in their account. You want to make sure they know how to handle the vast amounts of wealth and diverse portfolios that affluent individuals have. Additionally, when considering their clientele, also try to see how long their clients stick with them. If a money manager has clients that always leave them after a year or two, there might be more to the story.
Reviews
The best way to learn how good a money manager is by asking people who have actually worked with them. Therefore, look at their reviews and testimonials from previous clients to gauge how good a money manager they actually are. If you've had a close friend or colleague work with them, you can ask them for a detailed review.
Fiduciary Services
Fiduciary services are extremely crucial when choosing a money manager, and we can't stress this enough. This is really the only way to ensure that your manager is wholly dedicated to helping you achieve your goals. A fiduciary manager means that they don't have any conflict of interest and are fully committed to serving your needs. Any time they make or recommend a decision, they disclose everything about it, the benefits as well as the drawbacks, so that you can make a fully informed decision.
Management Style
Their management style can help you determine how much they will charge you eventually as well as their money management approach. Usually, money managers are divided into active and passive money managers. Active money managers tend to bet against the market, making frequent transactions and capitalize on hot buys and trending products. This can bring in some short-term high returns, but they also bring with them high management fees and transaction charges. Moreover, that performance isn't necessarily feasible in the long run.
In comparison, passive money managers track the indexes and work more carefully based on research and data. That's why passive money managers often charge much lower fees. At Pillar Wealth Management, our managers know how to strike the right balance between the two approaches to help you meet your goals while minimizing other costs. Click here to start chatting with our managers about how to manage your assets.
Understanding of Costs
You should also make sure that the money manager has a proper understanding of all the costs involved in money management. The manager's fee is not the only cost you'll have to bear. There will be various other expenses. These can include:
Taxes on capital gains
Transaction charges
Internal expenses
Only when a manager knows about these can they pick the right strategies to minimize them.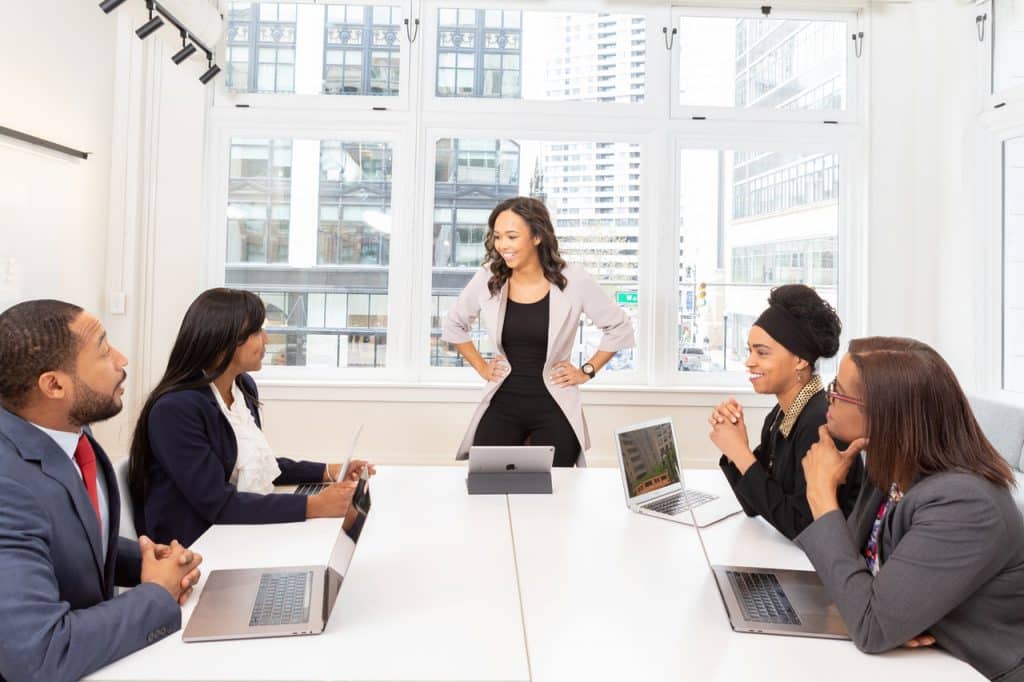 The Bottom Line
Whether you've been managing your wealth on your own or been relying on some other financial institution, a money manager can make a big difference. They can handle and oversee your assets and portfolios in a much more efficient manner due to their extensive experience, expertise, knowledge and skills.
Pillar Wealth Management is a 100% fee-only wealth management firm. We offer fiduciary services to our high net worth clients to help them achieve their personal financial goals and targets in the best way possible. Our services include investment management, risk management and retirement planning and we ensure holistic wealth management for ultra-high net worth families. Click here to book a consultation session with one of our managers today.
To be 100% transparent, we published this page to help filter through the mass influx of prospects, who come to us through our website and referrals, to gain only a handful of the right types of new clients who wish to engage us.
You see, our goal is to only accept 17 new clients this year. Clients who have from $5 million to $500 million in liquid investable assets to entrust us with on a 100% fee basis. No commissions and no products for sale.