[vc_row thb_full_width="true"][vc_column][vc_row_inner][vc_column_inner width="2/3″][vc_wp_text]
Is a Financial Advisor Worth It?
[/vc_wp_text][vc_wp_text]
A financial advisor is a professional who provides financial guidance that involves creating a good plan for procuring your respective personal finance and financial goals. He/she monitors and guides your progress all the way. For the ultimate guide for folks looking to invest between $5 million and $500 million you can download our free wealth management and financial planning book here, for free.
[/vc_wp_text][vc_raw_html]JTVCaGZjbSUyMGlkJTNEJTIyMjIlMjIlNUQlMEE=[/vc_raw_html][vc_wp_text]
We understand why you ask this question. Such comprehensive financial advice and investment management costs about 1% of your portfolio every year. In our case, the fee is discounted at $10 million. Therefore, it is within your rights to know whether you are getting what you pay for.
[/vc_wp_text][vc_wp_text]
What Do Financial Advisors Do?
Even as they figure out the right long term investment portfolio for the investors, a good financial advisor or financial planner must consider factors such as economic trends, stock market, changes in financial regulations, money management, investing time, and above all, how a client feels about decisions- are they comfortable or not?.
Here are some of the roles of a financial advisor:
– He/she must schedule the time ongoing reviews with the clients to discuss their financial goals
– Make it clear to the client the kind of services they can get
– Indulge the client by educating, and answering questions regarding the investment opportunities as well as risks involved
– Making good investment decisions and investment recommendations or investing on behalf of the client.
– It's their responsibility to help clients plan for distinct events, for instance, investment for the retirement plan, second home buying, and many more
– Keep an eye on clients' accounts and suggest possible changes that can improve the account's performance. Adjust to changes in life such as marriage costs, retirement, investments, managing credit cards, and more.
– Much as a good number of advisors offer investment advice on a variety of topics; some have narrowed it down to specific niches such as retirement advice or risk management.
Note: One primary responsibility of a financial advisor is to make the client feel comfortable, and this is through establishing trust with clients, especially by giving honest and direct answers to the client's problems. In our case, no question is off-limits as we want full transparency.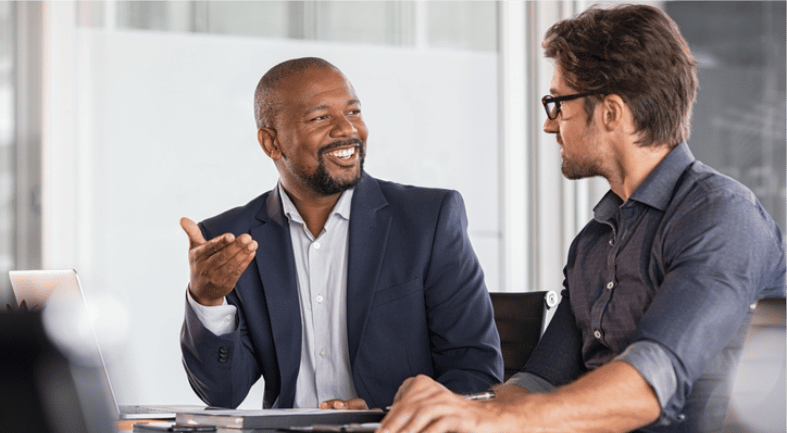 When is it Worth Paying a Financial Advisor 1%?
Anyone anywhere who is working with a financial advisor could bring benefits for him/her financial situation. However, the cost involved is often the stumbling block. Even so, it reaches a time when paying for financial advice is an investment. So, when is it worth paying a financial advisor 1%?
To make it happen, you need to carry out a cost/benefit analysis to determine whether or not it is the right time to pay the 1% fee for an advisor. This involves asking yourself questions such as:
How Much Do Financial Advisors Cost and Charge For Plans?
The fee varies; however, most fee-only advisors tend to charge between $1,500 and $5,000 to provide a comprehensive plan. If you need ongoing advice or a short time to enhance your portfolio, expect to pay a monthly retainer to the tune of a few hundred dollars.
These planners employ a holistic approach to your financial plan; in other words, they help you in making financial decisions like retirement, managing credit cards, student loans, mutual funds, life insurance, and investments.
On the contrary, a large number of financial advisors are investment advisors. They specialize in helping investors like you manage your investments. They can give you investment options, how to know more about investing, investing strategy, managing wealth for your investment.
Most of the fee-only financial advisors ask for a fee that equals a percentage of assets that you have invested. The industry benchmark stands at 1% though it is not official. Some advisors may cost more or less.
Therefore, if you are a high net worth individual who is planning on investing $500,000, you would pay $5,000 cost each year. There are cases where the advisors offer structures where the percentage of fees charged descends with the size of your assets. For example, our minimum at Pillar Wealth Management, LLC. All Rights Reserved is $5,000,000 and our fee is 1% (discounted at $10 million).
How Do You Benefit From Hiring a Personal Financial Advisor?
You can get these benefits from working with an advisor and it is worth paying the 1% fee for the services:
A roadmap and proper financial plan for a better financial life in the future.

A reliable third party opinion on your money. Even with some knowledge about investing, you are still probably a "mess" somewhere. Like managing your credit cards to avoid a low credit score. Therefore, if paying an advisor may save you from making wrong financial decisions or help identify a good opportunity that you overlooked, and increase your investment returns, then it is worth it regardless of the fee.
[/vc_wp_text][vc_wp_text]
The Difference Between Financial Advisor and Financial Planner
Financial Advisors
A financial advisor offers professional help to someone that is looking for better money management, personal finance higher returns, and lower losses. In sitting with their clients, they try to understand the client's current financial situation and their goals.
Advisors spend most of their time researching various good investment openings and the most successful companies at a given time, between short term and long term periods. Therefore, they make viable suggestions to the clients.
When clients take a long-term period with their advisors, they will need some retirement advice such as learning about the investment strategy, processing retirement account, money management for retirement, personal advice when retirement comes, income savings, or other retirement advice.
Financial Planners
Financial planners take a holistic approach to a person's finances. They calculate a client's situation, managing money, plus their debt, after which they offer personal advice to the clients on how to meet objectives and safeguard their money and assets.
Once they have assessed a client's status, they devise plans for the client's future. For instance, a planner may suggest consulting an attorney about a prenuptial agreement that ensures wealth and other assets are divided to the benefit of their respective client.
Some financial planners often give advice for preparing for retirement, like money management for retirement income, health insurance, make a plan for new business, but that's like an extra service or when clients want to.
Certified Financial Planner
Besides considering the experience and their portfolio, choosing a financial planner can also be determined from the CFP (Certified Financial Planner). CFP is a benchmark that shows someone has already expertise in certain scopes of investing strategy such as insurance, home buying, taxes, financial planning, and others. It is hard to get this certification as the member must pass several exams and keep following the education to enhance their knowledge and skills.
[/vc_wp_text][vc_wp_text]
How Much Money Should I Have To Get a Financial Advisor?
Even though planning services are readily available unlike years before and because of fee-based payment methods, some people often feel that they don't have enough money for hiring a financial advisor. At this point, we are left with one question, how much money should I have to get a financial advisor? To answer this question, a financial advisor offers various fee structures based on assets that they manage or the duration you will take in hiring them. Here is the average cost you may expense in hiring a financial planner:
Retainer Fee or Flat Fee (Annual)
Flat fee or retainer fee, you will only pay once (or paid in installments). Usually, this kind of payment is used for a project such as arranging financial plans. The flat fee charge started from $2,000 to $7,500.
Hourly Fee
This kind of payment is mostly used by firms that have no complicated financial issues or just consulting. Hourly fee can charge you started from $200 to $400 per hour.
Results-Based Fee
This kind of payment is charged based on the performance results that the clients get. This payment has no standard charge as this additional charge applied in case you reach the deal with the financial planner.
Assets Under Management (AUM)
This type of payment will charge you based on the percentage of your assets, where the more assets you have, the lower percentage it will be. However, this kind of payment also has a different percentage based on the guidance from whom you get from. Those are Robo advisors and human advisors. Robo advisors refer to artificial intelligence that helps you to find the right investment service through digital service. The other service is human financial advisors where you can get help from real humans and the last service is the combination of those two, Robo advisors and a human advisor.
Referencing how we at Pillar Wealth Management work, and being that we specialize in helping folks with a minimum of $5 million and up to $500 million, someone with $500,000 wouldn't be a good fit. Simply put, our level of services specifically cater to the custom needs of a certain level.
[/vc_wp_text][vc_wp_text]
How to Find the Best Financial Advisor?
When you decide to hire a financial advisor, it means you are convinced that it is your time to make the right decision in investing. And, it is getting yourself, a group of people, or your family a chief officer. Considering how important this is, you want to undertake a disciplined approach to ensure that you are picking the most suitable advisor for your goals.
Below is a step by step guide on how to find the best financial advisor:
Step One: Have a Clear Understanding of the Advisor You Want
Some provide long term advisory services exclusive of investment management services, whereas others manage investments but provide little advice or no financial planning. Additionally, some only provide help with retirement planning. Finally, wealth managers such as ourselves cover a deep and broad range of investment strategy which our customers demand expertise in.
Therefore, to find the best financial advisor, you must understand the type of advice you want.
Step Two: Look for Financial Advisors With Reputable Credentials
If you need an advisor with reputable credentials, consider someone who is a Registered Investment Advisor and is a Fiduciary, Certified Financial Planner (CFP), or Personal Financial Specialist (PFS).
Those who bear these credentials passed an examination that approves of their proficiency in the subject matter. For an advisor to maintain the designation, he/she must conform to an ethics policy and abide by the continuing regulation or education demands.
Never underestimate the value of speaking to an advisor's current clients, ultimately what they tell you about his/her integrity and performance is probably worth more than any credentials.
Step Three: Know How To Compensate Financial Advisors
Financial advisors value worth for their services in different ways. To land the most appropriate advisor, you should know all forms of compensating a potential advisor. Some conventional compensation methods include charging an asset-based fee, commissions, or hourly rates.
Know the difference between a fee-only advisor and a fee-based advisor. Fee-based advisors have flexibility in the mode of compensation as they can get incentives or kickbacks from their company following meeting sales objectives.
Step Four: Screen for Criteria Using Search Engines
Online searches present a great way to narrow down the financial advisor's worth near you, find out more about their expert opinions through reading their blogs as well as billing methods and compare them with your needs. People often ignore research and easily have trust in a new advisor, but that's a fatal decision. You can lose your money if you do that recklessly because you can't make sure the advisor is a match for your needs or not.
Some financial advisor firms work with clients remotely. Such a system allows you to select an advisor based on his/her expertise rather than location. This is beneficial during Covid-19 times or as people travel the world.
Step Five: Ask Questions
With the right questions, you can weed out advisors who may not be a good match for your quests. For example, how many years of practice does he/she have? How do they get their compensation? Are they capable of walking you through different retirement projections?
With the help of specific interview questions, people can discern how the financial advisor communicates, their area of expertise, and their right client. The idea here is to understand the answers, if you don't, go ahead and ask follow-up questions or move on to the next advisor who offers better financial planning for you.
Usually, it is advisable that every people ask someone for references. Also, regulations ban from using testimonials, therefore, be vigilant of any individual who uses them.
Step Six: Verify Credentials of the Advisor
You should know the legitimacy of an advisor as well as his/her service record before you hire. Verify an advisor's credentials and complaint history by checking their records with the Financial Industry Regulatory Authority (FINRA).
You can find anyone who will give you financial advice even though they're not a professional with no credentials. They might give you investment options, or investment strategy, money management, but can you make sure they can achieve your financial goals?
Choose your advisors based on their credentials. People that can help you with the verification include the CFP Board, the Security and Exchange Commission (SEC), or other membership organizations with whom the advisor associates.
If an advisor has a complaint, it does not necessarily mean that you should automatically disqualify them. Any formal statement of discontent by an individual stays on an advisor's record for an extended period.
An advisor with multiple complaints should worry you.
Step Seven: Learn to Spot Potential Fraud Risks
Once someone has access to your assets, it is easy for them to perpetrate fraud. Most reliable advisors use a third-party custodian in holding your assets. 
This move allows the advisor to trade and offer service on your account. However, it's the custodian who reports transactions to you, substantiate signatures, and more.
You still need to stay cautious of firms that have access to your money to avoid Bernie Madoff's Ponzi scheme situation.
Conclusion
Take time before you make the decision about which investment advisor or financial advisor you want to choose, and get services that you want to. Don't forget to prepare your money or your budget when hiring a financial advisor with various fees. Be clear with your financial planning, such as retirement account, student loans, estate plan, asset allocation, and many more.
Pillar's Private wealth management offers custom, sophisticated, and trusted financial advisors to high net worth and ultra-high net worth investors with between $5 million and $500 million of investable assets. Our expert founders understand the complex paradigm of investing and planning and can provide you with the advice you seek.[/vc_wp_text][vc_wp_text]
Related Post
[/vc_wp_text][/vc_column_inner][vc_column_inner fixed="thb-fixed" width="1/3″][vc_raw_js el_id="2001″]JTNDc2NyaXB0JTNFJTBBaWYlMjAlMjh3aW5kb3cuY29udmVydGZsb3clMjAlM0QlM0QlMjB1bmRlZmluZWQlMjklMjAlN0IlMEF2YXIlMjBzY3JpcHQlMjAlM0QlMjBkb2N1bWVudC5jcmVhdGVFbGVtZW50JTI4JTI3c2NyaXB0JTI3JTI5JTNCJTIwJTBBc2NyaXB0LmFzeW5jJTIwJTNEJTIwdHJ1ZSUzQiUwQXNjcmlwdC5zcmMlMjAlM0QlMjAlMjJodHRwcyUzQSUyRiUyRmpzLmNvbnZlcnRmbG93LmNvJTJGcHJvZHVjdGlvbiUyRndlYnNpdGVzJTJGODMwMy5qcyUyMiUzQiUyMCUwQWRvY3VtZW50LmJvZHkuYXBwZW5kQ2hpbGQlMjhzY3JpcHQlMjklM0IlMjAlMEElN0QlM0IlMEElM0MlMkZzY3JpcHQlM0UlMEElM0NkaXYlMjBjbGFzcyUzRCUyMmNmLWN0YS1zbmlwcGV0JTIwY3RhNjMzNTklMjIlMjBkYXRhLXdlYnNpdGUtaWQlM0QlMjI4MzAzJTIyJTIwZGF0YS1jdGEtaWQlM0QlMjI2MzM1OSUyMiUzRSUzQyUyRmRpdiUzRQ==[/vc_raw_js][/vc_column_inner][/vc_row_inner][/vc_column][/vc_row][vc_row css=".vc_custom_1594362655996{padding-top: 6vh !important;padding-bottom: 6vh !important;}" el_id="batasbawah1″][vc_column][vc_separator color="chino" style="dotted" el_width="80″][/vc_column][/vc_row]