Investment Management Companies
You must have heard of the terms investment management companies, wealth management, financial planning.
Do these sound very similar to you? Actually, they are all very different. However, they are all necessary to organize a good financial life.
Making money is not easy. It takes a lot of hard work (and some luck) to generate liquid assets worth $1 million, $5 million, $50 million, and even $100 million.
If you are a high net worth or ultra-high net worth individual, you know how much you had to toil to get to where you are.
However, you must also remember that money is meant to make your life more fulfilling. You don't simply make money for the sake of it.
You focus your energies on generating wealth so that you can live a better lifestyle and provide the same to your family.
You generate wealth to live your dreams and accomplish everything that you ever wanted to in life.
In order to achieve all of your financial goals, you may need a certain amount of money within a certain number of years.
In order to sustain a lifestyle that you are living, or to upgrade your lifestyle, you will need a certain amount of regular cash flow.
Your current liquid net worth may have to grow in order for you to achieve all your financial goals. That is where investment management comes in.
At Pillar Wealth Management, we believe that investment management is about making the most of your hard-earned wealth.
Our unique approach to investment management has helped high net worth individuals with portfolios between $5 million and $500 million attain what we call financial serenity. An investment manager is someone who understands the various nuances of managing investments.
If you are thinking about hiring one, then you first need to know a bit more about investment management.
In this article, we will first understand the investment management definition. We will then explore important questions like what does an investment manager do, how do investment management services work, and how to find an investment management service.
Investment Management Definition
If one were to come up with an investment management definition, then it would go something like this: "Investment management is a holistic way of managing an investment portfolio such that the actual investment decisions are in sync with the financial goals of an individual whose portfolio is being managed."
Investment management is the process of putting a wealth management plan into action.
At Pillar Wealth Management, for example, we deliver this process successfully for portfolios ranging from $5 million to $500 million by making 4 promises. Investment management isn't fund management. It represents more than one activity.
Normally, a financial advisor or a wealth manager starts the process of investment management by learning about a client's financial life.
The advisor gets to know what the short, medium, and long-term goals of the client are and what kind of lifestyle the client lives.
Based on a careful evaluation, a financial plan is chalked out. This plan can include various actions like structuring of finances to optimize taxes, ensuring risk management through insurance,
crafting a succession planning for a business, prioritizing transactions to meet any upcoming goals, managing real estate, helping with legal aspects, and managing the actual investment of assets.
So, investment management companies are just one part of the overall financial plan. Check out this authoritative guide: The Ultimate Guide to Choosing the Best Financial Advisor: For Investors With $5 Million to $500 Million in Liquid Assets to know more about the various aspects of a financial plan.
In order to meet a client's financial goals, there is a need to figure out where to invest, how much to invest, in what assets classes to invest, for how long to invest, and when to make changes.
The investments should make a return while minimizing the risks taken to generate those returns. The cost of the investments should also be kept under control so that they do not eat into the returns that the portfolio generates.
Once the investments are made, they need to be monitored regularly because markets go up or down. All of these activities are the domain of investment management.
Feel free to get in touch with us in order to know more about Pillar Wealth Management's time-tested investment management service. Note that an investment manager is also a financial advisor or a wealth manager.
But not all financial advisors and wealth managers are investment managers.
The ultimate goal of investment management companies are to deliver a life that you envisioned through smart investment decisions.
The best investment management firms, therefore, offer other value-added services like tax planning, retirement planning, estate planning, and any other tasks that help protect and grow your wealth.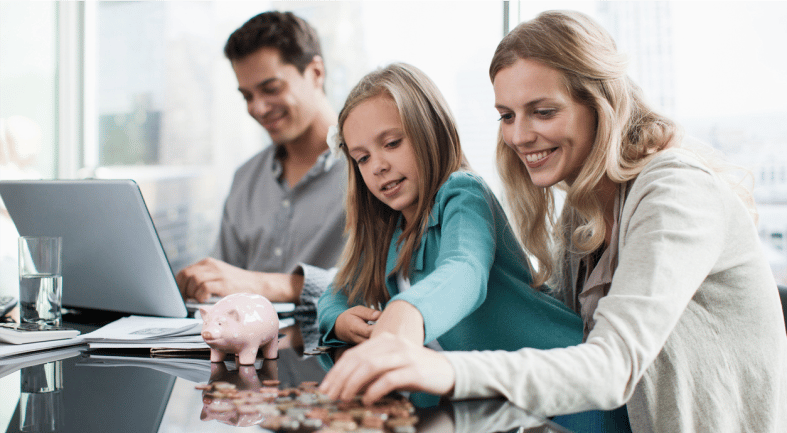 What Does an Investment Manager Do?
As pointed out above, the investment manager begins by first understanding a client's overall financial situation. This situation is usually documented in a financial plan.
Things like income requirements to sustain a certain standard of living, expected cash inflows and outflows over a reasonably long time period of time, the impact of taxes, and investment costs are carefully assessed.
Based on the financial plan, the investment manager estimates the amount of money that would be needed at specific points of time in the future.
Then, based on the amount of money that is available currently for investment, a portfolio is created with specific allocations to multiple asset classes.
The investment manager builds a portfolio that minimizes the risk for a certain expected return. You may have heard of something known as the efficient frontier curve.
It is basically a representation of how a portfolio's risk changes with expected return or vice versa.
The job of the investment manager is to place a client's portfolio at a sweet spot on the efficient frontier curve.
Feel free to download this complimentary book on portfolio performance. It talks about how the performance of a portfolio is tied to a variety of risks.
Once the portfolio is ready, the investment manager makes the actual investments on behalf of the client.
However, the work done until now is only part of the overall responsibilities of an investment manager.
A good investment manager won't simply invest and then sit back. He/she will regularly evaluate the performance of the client's portfolio and ensure that it is moving towards the ultimate financial goals of the client.
If it isn't, then changes are made to the portfolio either by shifting investments from one asset class to another or liquidating non-performing investments and holding cash until an opportunity is found to re-invest.
While shifting asset classes, a successful investment manager will consider the costs involved in such transactions. Whenever an investment is sold, a capital gains tax is levied to the client.
The tax rates for short-term capital gains are higher than those for long-term gains. Therefore, it may sometimes be beneficial to not move investments as whatever benefit is gained through such a move can get canceled out by capital gains taxes.
Besides taxes, there are other costs as well which can eat into the returns of the portfolio.
Before reading this, if you wondered what does an investment manager do, you now know that investment management is not a one-dimensional "invest and measure the return" process.
It requires a much more holistic approach, something that Hutch and Chris have been doing for more than 30 years at Pillar Wealth Management. You can schedule a free consultation with them to discuss more.
How do Investment Management Services Work?
Investment management services involve multiple activities. So, to understand how do investment management services work, let us go through each of the major activities.
Firstly, an investment manager will analyze the financial picture of the client. This is one of the most important steps because any good investment plan has to link the investments to the actual goals of the client.
A good investment management service will ensure that they align these two aspects.Based on the short, medium, and long-term requirements as well as the current liquid investible assets, an investment plan is chalked out.
The plan will answer questions like where to invest, how much to invest, and how long to invest.
Once the financial goals are known and an investment plan is in place, it is time for the investment manager to actually execute the buy and sell transactions. The investment management firm will handle all transactions on behalf of the client.
A good investment management firm will use an independent custodian. A custodian is an institution or a third-party entity that actually holds the client's investment.
Lastly, an investment manager also regularly monitors the progress of all investments that have been made. It is the job of the investment management firm to ensure that the client's portfolio is on track to achieve all the pre-defined financial goals.
You can read more about all the responsibilities expected of a top investment manager in this complimentary book on finding the best financial advisors for individuals with $10 million or more in liquid assets.
In return for their services, investment management firms charge a fee. This fee is generally a fixed percentage of the total assets that are invested. Many firms use a sliding scale where the percentage drops as the size of the total assets invested through the investment management firm increases.
So, ultra-high net worth investors can negotiate a lower fee if their account size is large enough. Some investment management firms that are fee-based can earn from other sources like commissions and kickbacks.
However, fee-only firms will only earn from the percentage fee that is disclosed to the client before beginning the engagement.
Bear in mind that the size of an investment management firm does not determine the success rate. In fact, investment management is a personal topic and each plan will be unique to a client's situation.
A lot of the bigger firms offer investment management services that have a limited number of products. You get an option of "low risk," "moderate risk," and "high risk." However, we believe that every person cannot be compartmentalized into 3 groups.
The bigger firms also talk about how they regularly provide updates to all clients. However, the updates are mostly automatically generated pdf reports with a standard template.
At Pillar Wealth Management, we believe regular updates involve speaking to actual human beings and stress-testing every client's portfolio to check if it holds up to extreme scenarios.
You can get in touch with Hutch or Chris and learn how Pillar Wealth Management does investment management in a non-cookie-cutter way.
How to Find an Investment Management Service?
So you know what investment management is, how investment management firms work, and what services they offer.
The only question left is how to find an investment management service? Rather, how to find a reputed and successful service?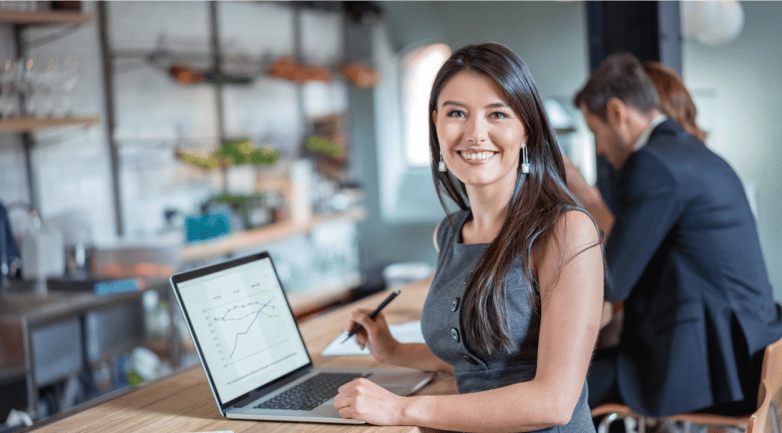 The first thing you can do to find an investment management service for yourself is search online. You can read reviews about various firms and check the background of the investment managers who work at those investment firms.
You can also explore what their fee structure is, whether they are registered as a fiduciary, and what type of clients they work with.
This downloadable book on finding the best financial advisor for portfolios ranging from $5 million to $500 million has some great tips on things that you should look for in an investment firm.
Many investment firms have a minimum threshold in terms of investible assets that they work with.
As a high net worth individual, you can seek firms that work with account sizes ranging from a few million dollars to a few hundred million dollars.
You can also start a conversation with Hutch or Chris at Pillar Wealth Management.
The two of them bring together more than 60 years of combined experience in providing investment management services to high net worth and ultra-high net worth clients.
Another great way to find a great investment management firm is to speak to the people you know.
Your family, relatives, friends, business partners, or family doctors may already be working with a top investment management firm. They will give you honest reviews about the most promising firms that they know of.
Hutch Ashoo and Christopher Snyder are the expert founders of independent, fee-only, and fiduciary wealth management firm Pillar Wealth Management.
If you would like to speak with them or simply ask any questions about how custom and trusted wealth management advice is offered to high net worth individuals with $5 million to $500 million in investible assets, then feel free to start a conversation.