Financial Planning Richmond: Planning Smartly – PillarWM
All wealthy investors should familiarize themselves with the various wealth-building strategies out there. After all, building wealth is a continuous process that typically pays off in the long run. If you need help with financial planning, Richmond investors with $5 million to $500 million in liquid investment assets can turn to Pillar Wealth Management for assistance. Our wealth managers offer premier financial planning services in Richmond and can help you make the right investment decisions. Learn about some of our unique investment strategies in our special guide for investors with $10 million or more.
The Importance of Financial Planning Richmond
Everyone can benefit from financial planning in some way. This includes individuals with a high net worth or even an ultra-high net worth. Financial planning is the process of understanding your current financial position and deciding how you wish to proceed to meet your future financial goals. You can learn more about financial planning by setting up a special free appointment with one of our wealth managers.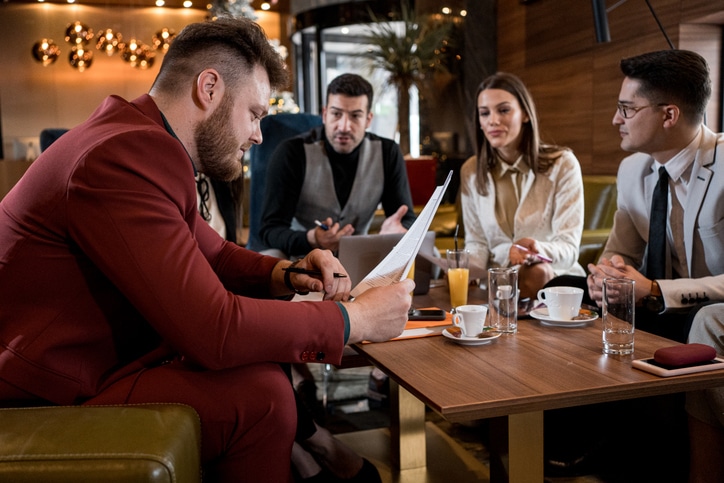 Some reasons to perform financial planning include:
Understanding Your Current Financial Position
The first step during the financial planning process is to learn about your own financial position. It's not uncommon for investors to believe they can understand their finances by simply looking at their bank statements. However, this process is a lot more in-depth than many people realize.
You will need to look at your various sources of income. This includes earnings from your career, profits from investments, or any other significant income sources you may have. You will then need to determine your present and future expenditures. To do this, you may have to examine your spending habits and calculate precisely how much you are spending each month.
Lastly, you will need to determine how much you have in savings. This includes funds in your various bank accounts, as well as funds that are tied up in different investments.
Learning about your finances helps you understand precisely where you stand. You can then start work on a financial plan to help you achieve your short-term and long-term financial goals.
Learning if Your Goals Are Attainable
Most investors wish to reach for the stars when it comes to building wealth. It's natural to keep your expectations for the future high, as setting goals helps keep you motivated. However, it is also essential to know which of your goals are attainable.
This is one area where financial planning could be instrumental. Financial planning allows you to study your present financial situation and estimate how far you will be able to reach in the future. However, this task may require the assistance of a professional financial advisor or a wealth manager who understands the ins and outs of wealth building. You can learn how to choose a suitable financial advisor by reading our special guide.
Protecting Your Wealth
Investors spend many decades building their wealth, all in the hopes of achieving a comfortable retirement. However, this wealth can be lost in an instant if they aren't careful. This makes wealth protection just as, if not more important, than wealth building. Luckily, financial planning can help you protect your wealth in the future. We discuss many wealth protection strategies in our book The Art of Protecting Ultra-High Net Worth Portfolios and Estates – Strategies For Families Worth $25 Million To $500 Million.
One essential wealth protection strategy during the financial planning process involves studying your portfolio. You may own numerous assets spread across different markets. Each of these assets will be vulnerable to certain risks. However, you can't identify these risks without studying your various investments. Please set up an exclusive free consultation with our wealth managers to learn which risks your assets are vulnerable to.
This approach also helps you uncover which of your assets are performing well and which ones might be preventing you from reaching your financial goals. You can learn some great portfolio performance improvement strategies in our special guide.
Why You Need a Financial Advisor
Once you have learnt about the importance of financial planning, you may be wondering about starting the process yourself. Wealthy investors can try creating financial plans themselves; however, it is always better to use the assistance of a professional such as a financial advisor or a wealth manager for financial planning.
You may be wondering why should you use a financial advisor? There are numerous reasons to choose a financial advisor for financial planning. This includes:
Navigating Complex Matters
Financial planning isn't easy to do. As mentioned earlier, it involves multiple tasks such as understanding your finances and studying your assets in depth. It also includes identifying any risks you may be vulnerable to. A financial advisor is knowledgeable in these areas and can offer expert guidance.
A financial advisor can also help you execute complex financial strategies that you would otherwise have difficulty with on your own. This opens a world of possibilities in which you can achieve financial goals you never thought were possible.
Making Key Investment Decisions
It's not uncommon for wealthy investors to build up their wealth primarily through investment. This often gives them confidence regarding their investment knowledge. However, you may be interested in investing in an unfamiliar market in the near future. Jumping into a new investment without fully understanding the market is ill-advised.
Luckily, a financial advisor is likely to understand this new market better and inform you about the various risks you may be exposing yourself to by investing. Understanding such risks is vital when you are attempting to expand your portfolio safely. We discuss many portfolio growth strategies in our special guide.
Learning New Wealth Preservation Strategies
A financial advisor can also help you learn new wealth preservation strategies. For example, they may advise you to invest in certain assets that will offer you passive income during retirement. This approach can help you sustain your high-spending lifestyle into retirement.
Similarly, an advisor may be able to help make your portfolio more tax-efficient. This reduces the amount of taxes you legally owe without breaking any laws.
How Much Do Financial Advisors Charge?
Financial advisor charges can vary depending on the exact advisor you are using. Some of them charge hourly fees that range between $100 and $400 an hour. Others may charge a fixed fee for each session. However, it is more common for advisors to charge a fee that is based on a percentage of the asset value under management.
If you were wondering, "Is it worth paying a financial planner 1%?". We would say it is. A financial advisor offers invaluable services to help you grow and protect your wealth. The value of their services exceeds the cost of their fees.
So do billionaires have a financial planner? They most certainly do. In fact, many billionaires have a whole team of financial planners who handle different aspects of the financial planning process.
Why Choose a Wealth Manager Over a Financial Advisor
Investors who wish to start financial planning may be set on finding a suitable financial advisor for their needs. However, we would say a wealth manager could be a better fit for wealthy investors. Some reasons to choose a wealth manager include:
Understanding Wealthy Investor Needs
One key area where wealth managers differ from ordinary financial advisors is in their clients' net worth. Financial advisors may take on clients of any net worth, while a wealth manager typically handles the needs of clients with a high or even ultra-high net worth. At Pillar Wealth Management, our wealth managers offer financial planning services for clients with $5 million to $500 million in liquid investment assets.
This difference means wealth managers are better versed with wealthy investors' unique needs and financial goals compared to ordinary financial advisors.
Additional Services
Ordinary financial advisors can help you plan for the future using the financial plans they create. However, their services are quite limited compared to the ones wealth managers offer. Your typical wealth manager offers a much larger number of services. This includes:
• Asset management
• Portfolio analysis
• Tax planning
Each of these services can help you during the creation of your financial plan. In addition to this, a wealth manager can help manage some of your assets. This gives you more free time to pursue other wealth-building activities. Please speak with one of our wealth managers to learn more about the services we offer.
Fixed Fee Structure
As mentioned earlier, some financial advisors charge their clients an hourly rate or a fee for each session. On the other hand, wealth managers charge their clients a fixed annual fee based on their asset value.
Many people prefer this approach because it allows them to use the wealth manager's services as often as needed without paying extra charges. After all, your wealth manager will be your go-to professional for all your financial advisory and management needs.
What Makes a Good Financial Advisor?
Choosing a financial advisor can be tricky if you have never used their services before. Some key things to look for during the search process include:
Experience
Experience is one of the most valued qualities a financial advisor possesses. These professionals gain most of the knowledge they possess while working on the job. The longer they spend serving their clients, the better they understand the various challenges they face.
Most experienced financial advisors will know how to overcome hurdles and can offer the easiest route to transverse difficulties.
Knowledge
Knowledge is also vital for a financial advisor. These professionals typically have degrees in finance or related fields. However, it is the additional knowledge they gain after serving clients that makes them truly valuable.
A qualified financial advisor can channel their knowledge to help you make difficult decisions with confidence. Learn about some special investment strategies in our guide for investors with $10 million or more.
Reachability
Financial advisors tend to be busy professionals in their day-to-day lives. However, a good financial advisor will always make time for their clients. This is important, as you should be able to reach out to your financial advisor whenever you need to make an important decision.
If you encounter a financial advisor who is hard to reach or ignores you frequently, you should avoid using their services.
Why Choose Pillar Wealth Management
Wealthy investors in Richmond with $5 million to $500 million in liquid investment assets often turn to Pillar Wealth Management for financial planning services. Our clients trust us to help them with planning for the future.
Our wealth managers are well-versed in different finance areas and offer to customize each financial plan so that it fits your needs. We can help you meet all your financial planning needs in a worry-free manner. Please set up a special free appointment with our wealth managers to get started with the financial planning process.
To be 100% transparent, we published this page to help filter through the mass influx of prospects, who come to us through our website and referrals, to gain only a handful of the right types of new clients who wish to engage us.
We enjoy working with high net worth and ultra-high net worth investors and families who want what we call financial serenity – the feeling that comes when you know your finances and the lifestyle you desire have been secured for life, and that you don't have to do any of the work to manage and maintain it because you hired a trusted advisor to take care of everything.
You see, our goal is to only accept 17 new clients this year. Clients who have from $5 million to $500 million in liquid investable assets to entrust us with on a 100% fee basis. No commissions and no products for sale.