Financial Planner Denver: What You Need to Know
Working with a financial planner Denver can be a confusing decision. People may tell you that hiring an expert for something you can do on your own only adds to your cost. However, when your liquid assets are worth more than $10 million and you have several big goals to achieve, getting a professional to help out is a smart thing to do. Besides, you may not enjoy or have the time to manage your personal finances.Not to mention, things may go awry when the market crashes, leaving you worried and vulnerable.The key is to work with the right expert who is committed to helping you devise an effective financial plan based on your needs, challenges, and risk tolerance. If you require help managing between $5 million and $500 million then feel free to Dive into the details of this topic in our exclusive guide here.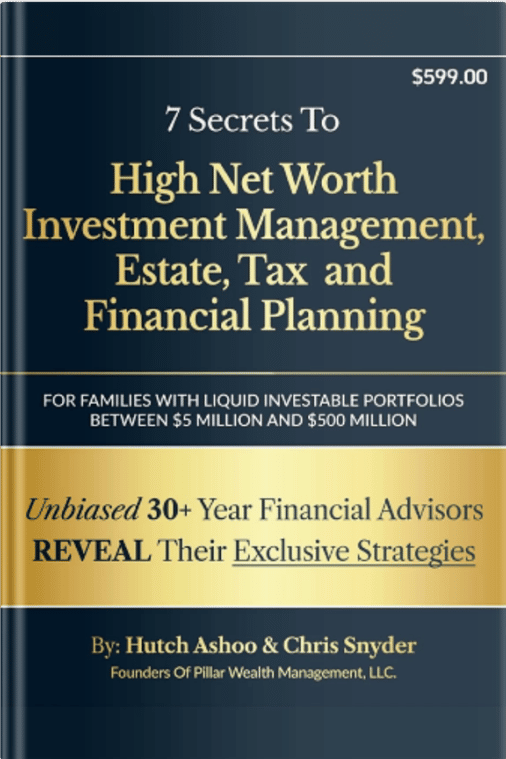 STRATEGIES FOR FAMILIES WORTH $5 MILLION TO $500 MILLION
7 Secrets To High Net Worth Investment Management, Estate, Tax and Financial Planning
The insights you'll discover from our published book will help you integrate a variety of wealth management tools with financial planning, providing guidance for your future security alongside complex financial strategies, so your human and financial capital will both flourish.
Clients frequently share with us how the knowledge gained from this book helped provide them tremendous clarity, shattering industry-pitched ideologies, while offering insight and direction in making such important financial decisions.
You can also talk to a financial expert at Pillar Wealth Management to explore what you should expect from a financial planner. We have a team of qualified, trained, and professional planners with valuable experience working with affluent clients. Our specialists partner with individuals with $5 to $500 million to make sure they make the most of the opportunities that come their way without compromising their financial security. Think you might need similar services? Give us a call today!
To make sure you go prepared when testing the waters of financial planning services, read on and take notes.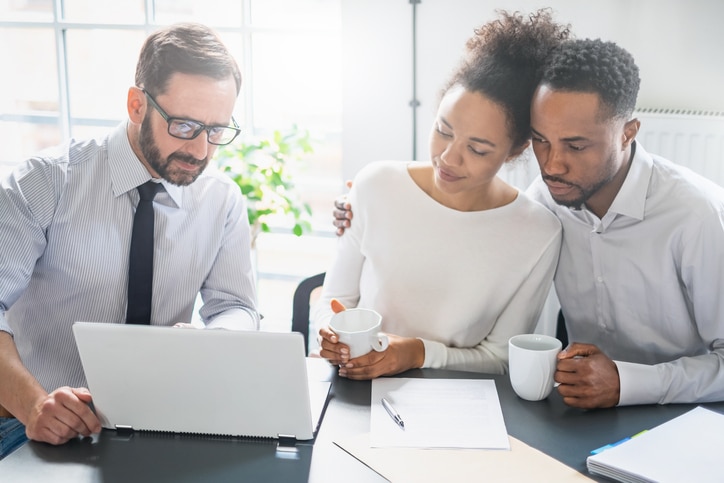 What Does a Financial Planner at Denver Do?
The primary responsibility of a financial planner Denver is to guide you through your current financial situation based on your current needs and long-term goals. They discuss your risk tolerance and life stages before identifying an ideal class of investments to maximize your profits. They focus on spreading wealth into a diversified collection of assets to help you grow your wealth.
Financial planners are experts with the necessary education, training, and experience. You can expect them to provide you with advice and assistance to help you achieve your short and long-term goals. Below are a few areas where you can seek the help of a financial planner.
• Budgeting
• Investing
• Insurance
• Saving
• Tax optimization
• Debt management
• Retirement planning
• Estate planning
You may ask a financial planner for advice on any of the specific issues listed above or have them develop a thorough financial plan that addresses all of these issues. Given that you choose the right professional, you can expect to enhance your portfolio growth over time. Your financial planner will incorporate essential shifts into your strategy to ensure you yield maximum benefits without exposing your portfolio to unnecessary risks. Read all about these shifts in our guide here.
Financial Planner vs. Financial Advisor: What's the Difference?
A financial advisor is a generic term used for all advisors offering assistance on topics related to financial planning. On the other hand, financial planners provide clients with holistic financial guidance and generally hold specific credentials, such as Certified Financial Planner.
It's important to understand that anyone can call themselves a financial planner as long as they offer financial advice. However, those with the CFP credential possess a high level of education, training, and experience. This is why you must inquire about an expert's certifications and licenses before hiring them.
To understand the difference between a financial planner and a financial advisor in more detail, please reach out to our experts today.
What is the Procedure to Hire a Financial Planner?
Considering the wide range of options out there, choosing a financial planner Denver can be a tricky job. You can start by asking your family or friends to refer experts. If someone you trust has had a good experience with a financial planner, there's a good chance that you'll too.
Ideally, you should interview multiple experts to find the best match. Most, if not all, financial planners allow you to get to know them through an initial consultation. During the first meeting, you must ask about their education, qualification, and certifications.See if they have experience of working with high net worth and ultra-high net worth clients.
As a general rule of thumb, you must interview at least three financial planners before making a decision. Below are a few questions you must get answers to from each expert.
• What are your credentials?
• Can you tell me about your area of expertise?
• What's your fee?
• Is it possible to get references?
• Do you act as a fiduciary?
• What services do you offer?
• How will we settle potential disputes?
If a financial planner Denver doesn't hesitate to answer any of these questions, consider it a good sign.You must consider working with someone who's open, honest, and transparent. Apart from this, they should possess a few skills that increase your chances of having a good experience. 
What Skills Should a Financial Planner Denver Possess?
Below are the five essential skills of a financial planner.
1.    Communication and Interpersonal Skills
A financial planner is supposed to network with associates and establish long-term relationships with clients. Therefore, they must possess excellent communication and interpersonal skills. In addition to having basic telephone and email etiquette, they must know how to explain industry jargon and complex financial concepts to their clients so they can make well-informed decisions.
2.    Analytical Skills
No two clients come in with the same financial situation or problems.Working with different portfolios requires a financial planner to have great analytical skills so they can take different approaches. Their problem-solving and mathematical skills should be exceptional. They may persist in the face of pressure with little to no emotional attachments to help their clients make intelligent financial decisions.
3.    Organizational Skills
Excellent organizational skills translate into efficient time management and attention to detail. With the proper allocation of time, a financial planner can ensure that all clients are served well. People rely on them to manage their finances and minimize their risks. They are expected to identify opportunities and eliminate small mistakes that can hinder a client's ability to achieve their long-term goals.
4.    Strong Emotional Control
A financial planner should also have strong control over their emotions so that they don't panic and make poor financial decisions. For effective portfolio management, they must use logic instead of emotions.
5.    Passion and Persistence
Passion and persistence are among the critical skills that every financial planner must possess. When professionals are passionate about what they do, they'll make continuous efforts to stay on top of the latest market trends and industry happenings. They should also have a keen interest in making a positive change in their clients' lives by helping them preserve and grow their wealth and achieve a financially secure future.
How Can a Financial Planner at Denver Help You?
A financial planner Denver can help bridge the gap between your current financial situation and your future goals. They will try to understand every aspect of your financial life and devise a solid financial plan that touches upon all the critical topics, including investment management, taxation, financial security, estate planning, and retirement planning.
The ultimate goal of creating a financial plan is to make it easier for you to achieve your investment objectives and create your desired financial legacy.Financial planners take a holistic approach to ensure you don't have to worry about the changes in the market and the risks they bring to the table.They will help you make smart decisions that will impact your financial standing in the long run.
Let's dive right in to explore the top benefits of hiring a financial planner Denver.
1.    Develop an Effective Investment Strategy
As an affluent individual with over $5 million worth of investable wealth, you'll want to invest your money in the right places to lay a strong groundwork for a secure financial future.Making such life-changing decisions can be stressful.
When you hire a financial planner, you can expect them to eliminate worry, confusion, and uncertainty out of the equation. They'll discuss your needs, risk tolerance, and expectations and find a way to help you achieve your goals. They'll assist you with making well-informed investment decisions, allowing you to increase your profits and minimize your costs.
We can't stress the importance of devising a personalized investment strategy enough. Check out our book, The Art of Protecting Ultra-High Net Worth Portfolios and Estates – Strategies For Families Worth $25 Million To $500 Million to discover how you can protect your assets and grow your wealth like a pro.
2.    Optimize Your Portfolio
Thanks to industry knowledge and experience, financial planners can guide you on selecting specific assets to enhance the performance of your portfolio. They'll help you diversify your portfolio to spread risk. Access our exclusive guide on ultra-high net worth portfolio optimization here.
After choosing a particular asset mix based on your needs and goals, your financial planner will help you choose between active and passive management. Ideally, you should go for a hybrid strategy that leverages the strengths of each approach for growing your wealth.
3.    Personalized Financial Plan
Financial planners understand that each client has a different portfolio. They also know that affluent individuals have to deal with complicated challenges and risks. This is why they don't rely on a one-size-fits-all approach. The expert you choose will discuss your financial circumstances and come up with a personalized financial plan.Not only this, but they'll stay in touch with you to analyze the progress and make any necessary changes in your strategy.
4.    Revising Your Portfolio
Your financial planner will stay updated on economic conditions and market changes. Based on the information gathered, they'll revise your portfolio to ensure you're always in the best position to achieve your financial goals. You may be advised to shift from one asset class or stock to another to minimize your risks.
Want to ask questions about the process of revising an investment portfolio?Start a conversation with us!
Find a Highly Qualified and Experienced Financial Planner Denver at Pillar Wealth Management
Want to make smart decisions about where to invest and how to maximize your returns to achieve your short and long-term financial goals?
Working with a financial planner Denver may be the right thing to do.
These experts know the ins and outs of high net worth and ultra-high net worth financial planning and portfolio management.All you need to do is choose the right professional who knows what they're doing and stays committed to helping your preserve and grow your wealth.
Pillar Wealth Management is known for transforming the lives of affluent individuals who possess $5 to $500 million. Our financial planners are fiduciary experts, meaning that they prioritize your interest and satisfaction above everything.These certified and highly trained professionals have six decades' worth of experience in offering financial planning services.
We'll provide you with expert advice and guidance on your financial planning journey without worrying about conflicts of interest.Regardless of the complexity of your financial situation, needs, and goals, we'll help you make all your dreams come true. We'll discuss everything in detail during the initial consultation so that we can devise a 100% custom-tailored financial plan for you.
Ready to put the hard work of financial planning on auto-pilot?
To be 100% transparent, we published this page to help filter through the mass influx of prospects, who come to us through our website and referrals, to gain only a handful of the right types of new clients who wish to engage us.
We enjoy working with high net worth and ultra-high net worth investors and families who want what we call financial serenity – the feeling that comes when you know your finances and the lifestyle you desire have been secured for life, and that you don't have to do any of the work to manage and maintain it because you hired a trusted advisor to take care of everything.
You see, our goal is to only accept 17 new clients this year. Clients who have from $5 million to $500 million in liquid investable assets to entrust us with on a 100% fee basis. No commissions and no products for sale.